Category: The Pleiadians Written by Aurora Ray Views: 946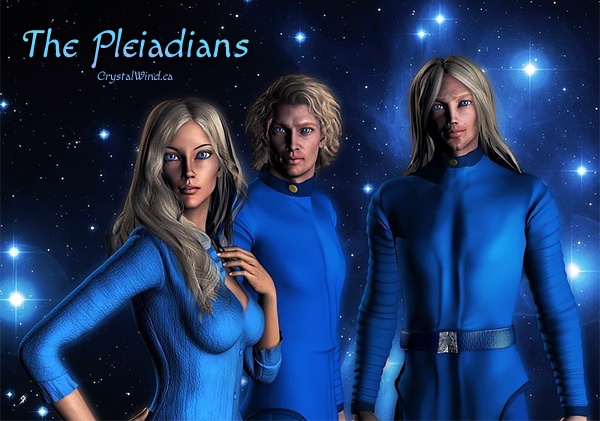 You are way showers, and oftentimes you must learn the most difficult aspects of the system before you can change it..
As Family of Light, you are systems busters who travel through time entering systems in need of change. You go in and facilitate the collapse of systems because you carry light. Now we ask you to question light, to ask where it comes from. How many shapes does it have? What does it do besides light your homes and streets? When the light changes shape or color when it flashes across the sky, does it shift your consciousness? When the eclipses of the sun or the moon in the afternoon or night sky hold you captive, what really happens in your being when light is altered from its normal patterns? Light, from one point of view, is information.
As we share our light with you, we will engage in a mind-to-mind exchange to extend your field of perception, to explore the corridors of time through your DNA in order for you to remember the real history of your planet and your- selves. You have been taught that early humans crawled out of caves or were expelled from the garden, and they slowly evolved over a few thousand years, struggling with ice ages and discovering the wheel. This is certainly not the case. You spring from an ancestral heritage that comes from the stars. You are stellar stock, and you and your planet are not here as the result of a "big bang" accident. Everything is planned, and the universe runs because it is planned. Perhaps you cannot conceive of the engineer, the designer, or the production staff; however that does not mean they do not exist. When you were children, there were many things you could not imagine. Even now as you fledgling adults are reaching for more, there are all kinds of stellar punctuation marks occurring in the heavens, which you cannot imagine, altering your consciousness month by month as you move into the twenty-first century. Actually, we are making an energetic opening for you to reach into the twenty-first century by assisting you to become beings of value, purpose, and complete responsibility.
Your challenge at this time is to gain your freedom, and this does not mean fighting the government, the military, their mind control, or any of the other forces that appear to trap you in 3-D. Although it may appear as if you are being squeezed and your individuality annihilated, there is always a bigger picture. In dealing with day-to-day living, you may find yourself questioning your sanity, your purpose, and what to do from moment to moment, overwhelmed by the whole spectrum of life. We will say to you that the picture is bigger than you can imagine, so buckle up and relax. Life on Earth includes much more than you thought, so do not get stressed out now, for there is much more to come. Our intention is to help you get through these times; ideally, we will create openings of energy through you, so you can relax and understand who you are in this immense process of change.
You may be asking yourselves, "Why are we Pleiadians here, why do we do this?" Well, we can tell you this: We learn from you, then learn about ourselves because reality is a mirror. You are not easily looked upon the map of existence. Can you imagine all of existence and time being simultaneous? How then do you imagine one finds you, a quarter of a millimeter of a needle in a cosmic haystack? Well, we have found you in the search to know ourselves, and we experiment with you because we understand that you and all of existence are an experiment. Everything you do is a reflection of what you believe, so it is our intention to disseminate energy as ideas that you, as humankind, can per- haps use as tools for survival. It is a handy term, "tools for survival." And this is what you must survive: the shift from linear living into a multidimensional expression, where the fan goes from closed to open—like the ones that geisha girls and Southern ladies carry.
This is not an easy process to undergo; therefore we will address some of the most difficult areas. You must keep your physical, emotional, mental, and spiritual bodies tuned up, and there are many ways to do this. Now here is something of importance for us to convey to you: Whenever you are finished living on the Earth, you have a chance to review your life, to look back and say, "Hmmm, look what I did on Earth." We would be most pleased to hear you say that you had gathered many golden nuggets of lessons in living, and in that regard, we would like to contribute a form of gold to you. However, this gold is more than a valuable mineral to ex-change at the bank for material riches. It would be too easy for you if we were able to arrive with a truckload of gold and dump it in your backyard, saying, "Here, dear humans, is your golden light. Go cash this in." Many of you would like to just be given your truths, as you sit on your thrones and say, "Look here, I deserve it."
Remember, as Family of Light, you go into systems to create change. You are wayshowers, and oftentimes you must learn the most difficult aspects of the system before you can change it. You enter a system to experience its depths in excruciating detail so that you can relate to others—your family and friends. Although the rest of the world may not think they are Family of Light, they all are. Everything is part of one and the same. The story we tell is the story of humankind, a story of living in the cosmos as a huge family, a family that has had its problems as all families do. This family has a branch, which we will call Family of Dark. As Family of Light, one of our intentions is to explore Family of Dark with you, the branch that hides out in the closet, the branch that everyone is ashamed of, humiliated over, and embarrassed by. To add to the confusing mix of names, labelings, and misunderstandings, your branch of Family of Light, the systems busters, is often considered to be the black sheep by both sides of the family!
As you experience the massive opening of energy, which is indeed an infusion of light, an equal experience of looking at the dark cannot be avoided. In the world of duality where you dwell, shadow defines light, just as it does in photography. It may be that the more light you create the more you will see the shadow that defines it. Perhaps some of you have been a bit naive, too willing to play the game, listening to those in authority and doing what you are told rather than thinking for yourselves. People are not encouraged to think. Mass programming is in effect all over the world. You are taught what to think, and you pay a good amount of money for this experience. This type of misuse of energy can only go so far before people become disconnected little boxes, compartmentalized fragments without a connection to the whole. When anything becomes fragmented in this way, it eventually collapses on itself. The part cannot stay separate from the whole for very long; only for a little while can a small part remain isolated. Do you understand? When you look at Nature, plants, animals, or yourselves, you see that you cannot reproduce if you remain isolated. Because you have been fed a series of falsehoods for thousands and thousands of years, each person on Earth has become compartmentalized in what he or she believes, disconnected from real thinking and from the self and other people. At the foundation of your worldview is the idea of separation, which is not necessarily the wisest of founding principles.
As light and cosmic energy arrive to affect your planet, this founding principle will begin to collapse like an ancient infrastructure built in an improper place. Structures can be viewed from the future, you know, so as to consider the generations to come. Your ancients built structures on the planet in this way that have lasted far longer than your modern buildings will because they had a broader understanding of the cosmos. They were in contact with the heavens as well as with the Earth, and they were motivated by the idea that everything is alive. They considered ether, representing spirit and the invisible realms, as the fifth element in addition to earth, air, fire, and water.
We use this invisible realm to come from the Pleiades to speak to you, to electrify you, to have fun with you, to learn from you, and to transmit an energy that is yours back to you. When we look at your world from our point of view, you exist as if on a page in a book. In many ways we look you up, knowing what comes before and what goes after you. Living on the page, you have no idea, in most cases, of this broader perspective. You believe you know what happened before your time; however, you do not have the full, juicy version. When we first located you, we felt that we could assist you to perhaps enhance the pages of your book.
The Pleiadians through Barbara Marciniak
We are the ground crew of the Galactic Federation. We're advanced spiritual beings from other stars watching over the evolution in consciousness and assisting the global ascension of Earth and humanity.
Aurora Ray
Ambassador of the Galactic Federation | Lyran High Council Elder | Emissary of The Goddess

Source Here
---
CrystalWind.ca is free to access and use.
Please support us with a small gift of $11.11 or $22.22 or $33.33.
Thank you!

ॐ Namasté - Blessings!

"Life is an echo, what you send out comes back."
© 2008-2021 crystalwind.ca. All rights reserved.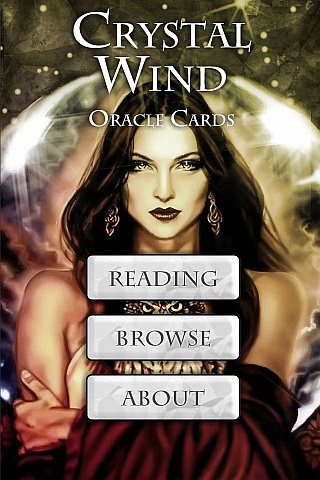 Cut Through The Illusions!
Who is Online Now
We have 1802 guests and no members online