Support crystalwind.ca with your donation and help spread spirituality and positivity.
Blessings!
Category: Starseeds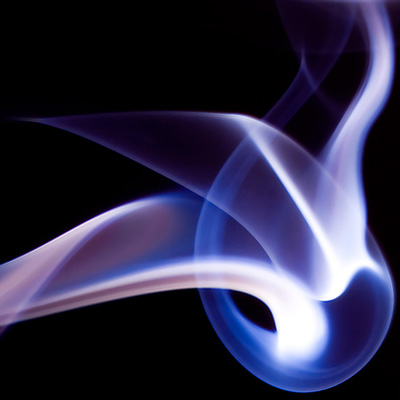 Blueprint Technicians form a subcategory within the Blueprinters group. All Blueprinters share a lot of characteristics.
After Blueprint Originators worked on the general concept of the Earth experiment and Blueprint Designers worked on the aesthetic aspect of the blueprints, Blueprint Technicians worked on the technical side of blueprints.
This includes (but probably not limited to) the energetic grid system on Earth, the chakra system in our body, the meridians, and twelve strands of DNA. So for Blueprint Technicians, the study of energy anatomy comes quite easily — for them, these topics are something they can recall, not something they need to study from scratch.
Blueprinter Technicians' technical yet creative expertise
Blueprint Technicians are very good at technical and analytical thinking. While Alpha Centaurians (and many unstuck Sirians) like to apply their technical thinking to practical problems in a down-to-earth, let's-roll-up-the-sleeves-and-get-it-done manner, Blueprint Technicians are more about theories and abstract thinking. They are very detail-oriented, and can form a perfectly organized theory.
Now this is where it gets interesting. Quite a few of my Akashic Record Reading clients who turn out to be Blueprint Technicians bark at hearing this, saying, "I can think in technical terms, but I consider myself to be more creative / intuitive."
Then they email me saying something in the line of — "I've been doing the 21 day clearing homework every night before going to bed. Next week, I need to travel on business to different time zone area, and if I do the homework before bedtime there, that would be after midnight by my local time. So I'd go without clearing for more than 24 hours. Is this a problem, and how can I best address this problem?"
Ah, such a Blueprint Technician question.
Blueprint Technicians created the energy system, so they are creative. Just by glancing the wide range of professions of my Blueprint Technician clients, this is obvious. They include not just the typical technical professions such as engineers and doctors but also business analysts, market analysts, philosophers, musicians, and more.
The last one, musician, is quite notable. In my small practice, I've already had several Blueprint Technicians who are professional musicians and a few more who are professionally involved in the music industry. Music is math, I heard . . .
Blueprint Technicians' Ideal
Like all other Blueprinters, Blueprint Technicians' ideal is to restore the original blueprints. Many Blueprint Technicians are very active in this effort. They nudge, preach, coach, write, encourage the true human potential to enlighten the public. (They are also big on repairing and improving stuffs and processes.)
Another ideal is to balance the head and the heart. This is a big challenge for Blueprint Technicians themselves. Blueprint Technicians placed too much emphasis on the thinking mind when they worked on the original blueprints. As a result, many people started to identify with their thinking mind (or ego) rather than with their soul. They largely ignore or despise the function of the feeling heart, which can work as the gateway to the spiritual world.
Blueprint Technicians have realized this problem and are working on repairing it. The mind is a tool of the soul. It's a wonderful tool, but it's a tool. We are not our brain, not our thoughts. We are the soul with thinking mind and feeling heart.
Again, this is a big challenge for Blueprint Technicians themselves. Many Blueprint Technicians are still living the over-emphasis of the thinking mind themselves. These are serious kind of souls with little sense of humor and little room for forgiveness (including forgiveness for themselves). So these Blueprint Technicians are starting to learn how to get outside of their head a little bit. They can fix the blueprint problem only after they work on their own tendency.
And I guess some Blueprint Technicians are mastering this. When they do master the balance of the head and the heart, Blueprint Technicians are very empowered.
Blueprint Technicians' Gifts
Again, Blueprint Technicians have deep understanding and insights about the human potential, the original blueprint. And Blueprint Technicians can support their understanding with strong analysis and theory, if they so choose.
I'm watching with great curiosity how Blueprint Technicians go around with their gifts. On the one hand, they have strong analytical skill. On the other, they feel the need to balance the head and the heart. These two drives may seem contradictory sometimes. How are they going to integrate them in a creative way? Very interesting.
Blueprint Technicians' Challenges in Loving Relationships
A lot of the things I had to say about Blueprint Originators and Designers apply to Blueprint Technicians as well. Perhaps the difference is in the flavor — no matter how they may appear to be, Blueprint Technicians are quite serious and inflexible kind of souls, I think. This is fine (it means they are reliable solid ones), but it may cause some difficulties in romantic relationships where there are no real rules and most things are about emotions.
I think it's essential Blueprint Technicians learn how to have fun. And to let go of control. And to relax.
I know these are the last things you want to do when you have difficult marriage. And many Blueprint Technicians voice such challenges. Yet, I still have to say this — go have fun. Learn to laugh. Get out of your head and send more energy to the heart.
And as I wrote in the first post about Blueprinters, don't try to fit into the conventional norm of relationship and family. Blueprinters can create new style of relationship and family that are more in tune with the original blueprint of love.
Blueprint Technicians' Challenges in Career and Finance
It looks like most Blueprint Technicians know what they are good at and therefore I don't think they need much advice in their career choices. Anything to do with repairing imperfections and bringing out the perfection in people, things, and processes are good.
The only thing is about balancing their abundance awareness with their career choices.
In our current society, we have a stereotype about job and pay. For instance, doctors are supposed to make a lot of money, whereas life coaches are not. So when someone in the medical field realizes they want to have more direct communication about the human potential, perhaps as a life coach, they face the potential of income loss. This can be scary.
Of course, it doesn't have to be this way. This person may become a successful life coach and make a lot of money. But as long as this person buys into the social stereotypes, they are bound with negative abundance awareness. Blueprint Technicians are certainly not the only one who are likely to make this mistake, but they are quite susceptible because they are so in their head. Which is ironical when you remember Blueprinters created the original blueprints and should be the last one to buy into social stereotypes . . .
Blueprint Technicians' Role on Earth
Blueprint Technicians are the core group in Blueprinters. While Blueprint Originators are reserved and somewhat detached from reality, and while Blueprint Designers are busy just creating and creating in their own way, and while Blueprint Deliverers are good as a messengers but lack the in-depth technical understanding of the blueprints, Blueprint Technicians are diligent on their mission to repair the original blueprints supported with their analytical expertise. Plus, I believe Blueprint Technicians are the largest subgroup in the Blueprinters.
As they are working on the repair of the blueprints that have been corrupted by the negative forces, Blueprint Technicians are likely to meet many negative souls in their lives. Many Blueprint Technicians take up this challenge courageously and boldly. They remind me of some angel warriors in a humanely toned down manner. Or, when their boring side is more predominant, they look like those who work for security systems. Just metaphorically speaking:)
I hope more and more Blueprint Technicians wake up to embrace their soul gifts as we proceed in the shift of ages. This Ascension takes all the contributions of all the awakened souls, and Blueprint Technicians are certainly the essential part.
Continue reading here: Starseed Series by akemi: Blueprinters 3, Blueprint Deliverers And Changers
Credit
November 1, 2009 by akemi
CrystalWind.ca is free to use because of donations from people like you. Please help support us!
Blessings!
Spirit Animal Totem Of The Day!
Who is Online Now
We have 1030 guests and no members online