Help keep CrystalWind.ca resources free for everyone. To share the articles posted here daily we rely on readers like you. Please donate today.
Blessings!
Category: Starseeds Written by Jelelle Awen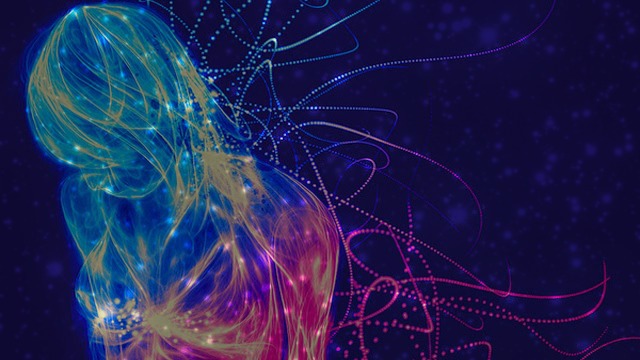 I feel that we are ALL star seeds…coming from and made of stardust in our DNA. So many mixes and blends of different Star BEing types that we CANNOT, I think, even imagine how cosmically magical we ARE at a genetic level. YOU ARE A STARSEED. So, is EVERYONE that you know. So is EVERYONE….that is a truth that I've been offered anyway. I know many people feel that ONLY some souls are star seeds, yet this can set up a sense of some being better or more evolved then others. TO feel that we are ALL star seeds is a more unifying way to see it and, honestly, it just makes my heart happier to feel it this way!
To feel this, embody it, what it means to BE a star seed…. is to go into FEELING the blocks that come up to owning this. Some blocks can be the HUGE 3D conditioning we receive about Star BEings as 'aliens', therefore, foreign to us and ultimately dangerous. It does feel like some Star BEings are fear-based and have been collaborating with other fear-based humans (called Archons, etc.), yet feeling this can screen out the benevolent, loving, AMAZING ones that are just waiting to have contact and connection with us. This contact seems to start with visits through visualization during meditation with Star BEing aspects/guides, as our emotional bodies get 'used to' their presence and energy.
Another block to claiming our star seed origins can be in our emotional body, created around the sense of being 'abducted against our will', which can truly create big trauma for our Inner Child. As that part of us is felt and bridged to with our big heart and Divine love, we can begin to connect to our star seed 4D child and integrate, understand, what these visits actually were and remember that we agreed to them as a soul. I do feel the pain of abandonment and longing for star/higher dimensional experience is inside of us, and we draw certain circumstances to feel and heal it this life. It seems to be both existential AND circumstantial to this life.
Another block can come from our Inner Protector, the aspect of us that keeps life 'safe', watches out for 'threats' of all kinds, and can also be the gatekeeper and guard to our soul frequencies. This protective energy in us can be fearful and anxious if we would start to remember and claim our star origins, reactivate our star or light language capacities, telepathic abilities, remember consciously more of our other lifetimes, etc. Negotiation with this aspect directly (which we offer through private sessions, to help you establish this connection and feel the abduction traumas, etc.) can help to open up this access in a BIG way.
There is a natural awakening timeline around ALL of this too. You start to receive guidance and clues to follow as it is time for you to awaken and remember to it. Maybe many souls will not consciously remember their star seed origins until they leave their bodies and then, like a flash, it will all come back to them as they reconnect with their Star family.
My personal journey around remembering my star seed origins is offered in a book of mine, Keep Waking Up!, where I 'went into' my emotional body through parts work and creative visualization meditation to remember the 'abduction' experiences, work with an Arcturian guide/soul aspect, during an intense phase of awakening. I also awoke to one of my soul purpose reasons for being here this life as a galactic love ambassador. All of this happened while I was living on a remote ranch with NO facilitants/students, no one to teach and no audience to read my writings. Yet, from these experiences, I felt guided to leave the ranch, come into town, and share my writings and teachings with others over the last year. If you are interested in more of my journey as it might relate with or resonate with your own, here is a link to purchase the book: Keep Waking Up!: Awakening Journeys To Avalon And Beyond
On the other side of the initial pain and trauma that needs to be felt around claiming your star seed origins….is an ever increasing sense of how BIG the universe really is with SO MUCH support available to humanity in ways we can't even imagine right now. As Metatron offered yesterday, "You are a star in human form, walking around star shine BEAMING, and star dust stuff in your every molecule of DNA." As you remember this, so do you BEcome it!
CrystalWind.ca is free to use because of donations from people like you. Please help support us!
Blessings!
Spirit Animal Totem Of The Day!
Who is Online Now
We have 1153 guests and no members online