Category: Inspired Mind 2014 Views: 2300
It would not be an overstatement to say that almost every one of us remains stressed for one or the other reason.
There are two primary types of problems that make us unhappy.
The first type of problems relate primarily to relationships, health, career, business or lack of positive direction in life. We may call them external or physical problems.
The second type of problems are internal; they lie within us. They are caused by our thoughts, emotions, sentiments and feelings. While it is true that our thoughts and feelings are quite often are created and influenced by the nature of our physical problems, it is also true that they also generate, aggravate or mitigate the problems and thereby make us happy or unhappy.
But sometimes the occurrence of the external problems is beyond our control. For example, we cannot foresee or prevent accidents, injuries or the behaviours of others. These incidents are quite likely to stress us.
Here is where our own role comes in reducing the levels of stress and anxiety.
It hardly needs to be mentioned that stress, sadness, dismay, anger, jealousy, greed, hatred, vengeance and similar other painful states are the creations of our own mind. It is for us to exercise control over them-eliminate them altogether or reduce their intensity to a level where they do not hurt our peace of mind.
Incidentally these mental states are generated within us and by us and they cannot be controlled by external factors such as going to hills, mountains or retreats, though they may distract us to some extent from our problems during the time we stay there.
Gaining control over thoughts and feelings is not easy, but it can be substantially achieved through determined effort, focus and dedication. Here are a few steps to control our mental responses to pain and stress so that we stay calm and peaceful.
1. Meditation
Meditation is the best form of mental retreat. Some of popular meditation techniques are mindfulness, visualization, chanting affirmations or dispassionate observation of the events etc.
There are several variations on these techniques.You may pick or devise your own technique depending upon the cause and nature of stress you are experiencing.
Meditation not only calms up the agitated mind, it can also develop several positive virtues like compassion, love, tolerance, forgiveness, patience and breadth of vision.
It is thus clear that meditation can transform the way our mind works. It can change our perspectives.
But remember meditation should be practiced with religious regularity in order to show results.
2. Gratitude
Gratitude means accepting thankfully what you have rather than pining for what you do not have. Expressing gratitude or in other words saying "thank you" is, according to Meister Eckhart, the best form of prayer.
Feeling of gratitude at your present condition can be a great reliever of pain and stress. You should be grateful to the powers that be that you are not worse than what you are. It means counting your blessings and seeking pleasures in little things of life. Gratitude, in this sense, is more likely to generate a sense of well-being and happiness.
Dr. Emmons, an eminent scholar has conducted research on gratitude on thousands of people around the world for over a decade. He has written a book:Thanks!: How the New Science of Gratitude Can Make You Happier
". He has reached the conclusion that gratitude can boost your level of happiness by 25%.
If you keep practising gratitude, it will help you to maintain your level of happiness even during the stressful periods. He, however, clarifies: "To say we feel grateful is not to say that everything in our lives is necessarily great. It just means we are aware of our blessings."
In practical terms, if you feel sad over an incident, you can bounce back to happiness faster if you have the habit of being grateful. It means that you will remain happy even in stressful circumstances.
3. Comparing with the more unfortunate
If nothing else works to soothe your disturbed mind, compare your condition with those who are worse off than you are. There may be several people among your relatives, friends and acquaintances who may be in much deeper trouble than you are in. It is, of course, a little selfish and unethical to seek solace from the greater discomfiture of others than yours.
4. Constant effort to improve the situation
While it is true we should try our best not to feel stressed with our difficult state of affairs, it, however, does not mean we should become complacent and not strive for the betterment of our lot. We owe to ourselves and our families to make money through honest means and provide utmost comfort to those we love.
5. Stoic forbearance-Go with the flow
Quite often nothing appears to work. There appears no end to miseries and misfortunes. You feel utterly helpless. It would be impossible for a common person to feel happy or remain stress free in such conditions. Looking at your life like a dispassionate observer is easier said than done.
Nonetheless, you should try to keep stress and anxiety at bay as they are more likely to hurt your health and well-being. Moreover, they cannot resolve your problems.
The best course would be to take the life in your stride stoically. Accept your lot. Let the life take you in its course. Go with the flow. Sometimes the flow of the current itself lands you in greener pasture.
---

Self-Empowerment-- Self-Development-Spiritual Growth-Mind Power-General Wellness
Source Here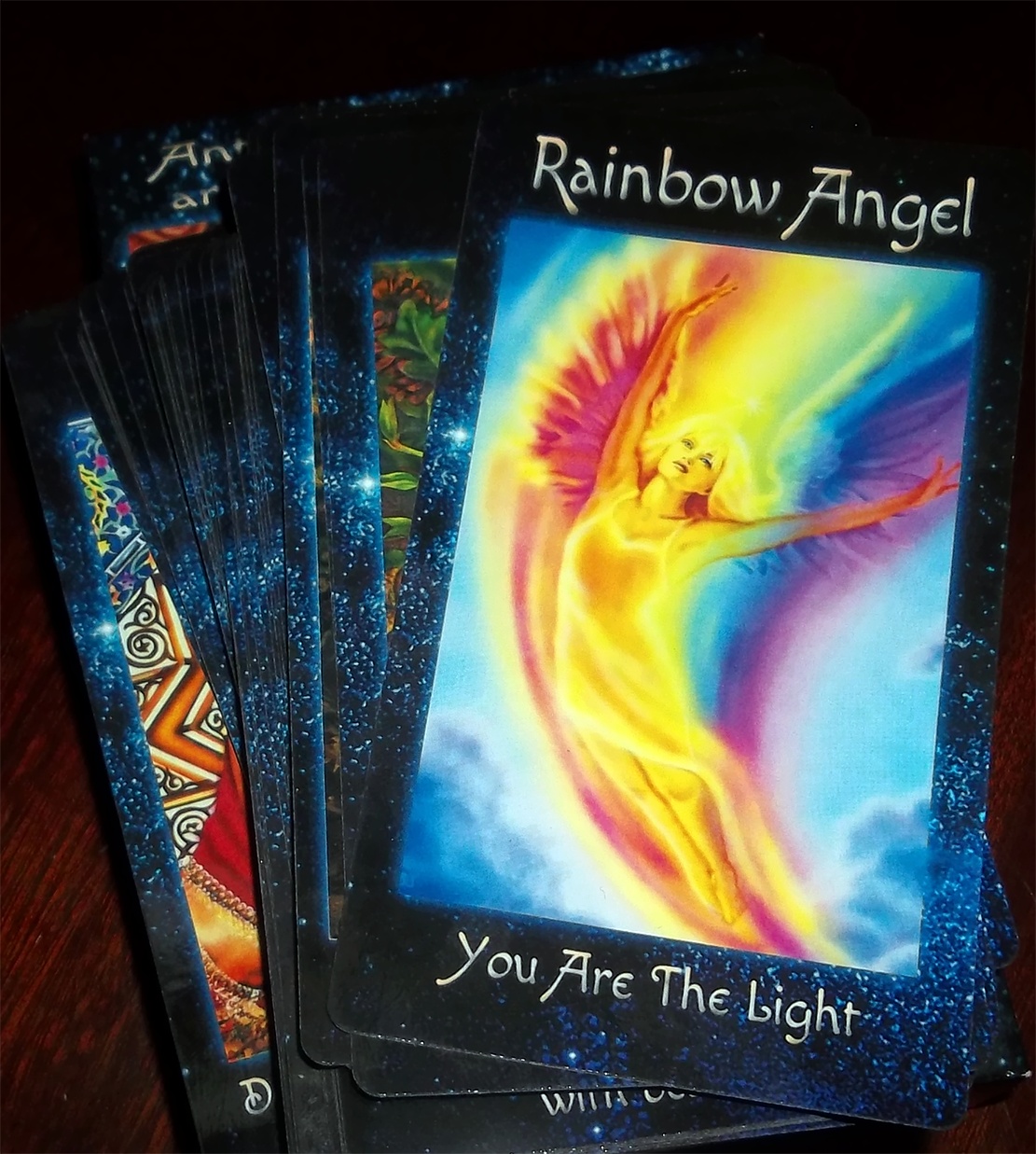 The Crystal Wind Oracle
Myth & Magic Card Deck!
Details Here!
NEW Expanded
Printed & Boxed!
Now with 58 cards!
Who is Online Now
We have 1394 guests and no members online