Category: Archangel Michael Written by Leslie-Anne Menzies Views: 2148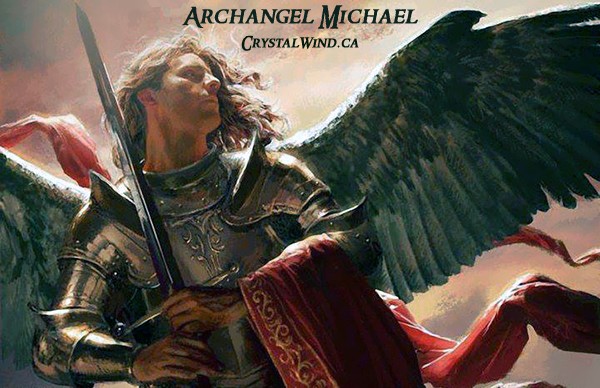 Greetings dear humanity, Welcome to the New Planet Earth, which is being totally refurbished and reconfigured. You left vibrationally for a kaleidoscope of colors and vibrations of CHOICE. What would you like to choose from this moment, dear Masters?The 11.11.11 Portal was powerful - Ample opportunities. Let the weary rest. Through your energetic signatures, you have attained what you once believed to be possibly unattainable.Your point of multidimensional choice has been reached. You have left behind the old, limited and fragmented YOU.
As you allow yourself, once again, if you KNOW with the full understanding of who you are, new ways of being miraculous will reveal themselves before your awakened eyes and hearts. YOU, THE LOVE THAT YOU ARE, will now radiate at an unprecedented pace that has never occurred in the past. You will automatically KNOW the desires of your hearts and you will KNOW that you can get them without having to struggle or struggle. You will recognize that abundance is your birthright and it is for everyone. You will no longer have to "take someone" to get what you want. True abundance will become evident and will be delicious.
Your heart will sing as you realize that it is perfectly possible to have your needs fulfilled without others having to give up yours. Only this will change you, as you welcome true abundance, you will wish to share your good fortune with others. The freedom to be YOU will be palpable. There will be no more restrictions or regulations, TRUE LIBERTY. Dear hearts, As the new technologies, long held back, begin to flow into being, you will witness healing and transformation on a grand scale. Just for a moment, dear hearts, take this image to your heart, visualize healing for all those who desire it !!!
How will the impact of just this element transform your world? You will learn forgiveness from those who have prevented you from accessing your "Sovereignty," knowing that everything is in your perfect divine time. More importantly, you will learn forgiveness from YOURSELF. Many have "lamented" for a long time, and as you realize that everything was in the divine order, you will allow yourself the honor of accepting yourself as Divine Beings. Who you have become because of what you endured will make perfect sense to you now and you will KNOW that this has always been for your higher learning and intention.You have gone through the darkness to find your true self in the Light.
His many humanitarian projects will begin now. You will be led by the young people whose hearts are open and who have come to times like these. The ideas and inspirations to which they will lead will really inspire your hearts to open up more fully. Dear Ones, we promised you during aeons that a time would come when everything you endured would be understood in depth as the "Golden Nugget" hidden in the gross ore. These moments await you now: The time has come to move forward - honor yourselves and each other for what was necessary for you to reach this point of demarcation.
KNOW who you are: Sovereign Beings of Love - Beings of Light. No longer identifying with the Human only, but fully accepting the "TINT" of colors of your true vibration connected to your true galactic origins - great Beings of Light, which are here to help all other Beings to know, appreciate and fully reflect all aspects of SELF. YOU AND WE ARE ONE - without separation. The return to UNITY was the goal and here you are, ready to anchor and welcome the return to your Divinity and Oneness. Welcome Home, dear Beings of LOVE AND LIGHT. We wait for this day too - when you finally see WHO YOU ARE and welcome each other. The old game is over: you are the new players of the New World.Inspire FREEDOM.
Recognize YOURSELF. AND SO IT IS. I AM ARCHANGEL MICHAEL.
CrystalWind.ca is free to access and use.
Please donate a small gift of $11.11 or $22.22 or $33.33.
Thank you!
ॐ Namasté - Blessings!

© 2008-2020 crystalwind.ca. All rights reserved.
X
Right Click
No right click