Category: Angel Whisperings Views: 2887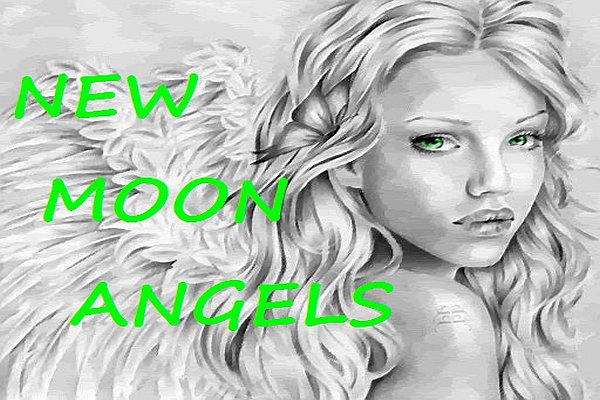 Dear Friends,
in my last post I shared with you insides about the spiritual influence of todays New Moon in Taurus. It is a truly wonderful time to be on planet earth right now, and to witness the first steps of long lasting new manifestations, aligned with the Golden Age of Aquarius. The Angelic Realms are highly active for, celebrating for and with us the achievements we made, and continuingly guiding our way. In order to help us navigate this New Moon field, they have send some angelic number sequences.
Here are the Angelic Numbers most vivid right now:
Angel Number 228:
This Angel Number is bringing gentle whispers to our ears, that we are ready to make another leap of faith into the unknown. We have gained the wisdom it takes to pass another gateway of initiation, into higher levels of awareness and frequency. Keep your eyes on the goal and trust the Angelic Realm to be at your side at any moment of challenge, leading us toward brand new opportunities. A new direction for our spiritual path and the fulfillment of our life purpose, is now on the way. Accept and enjoy all the blessings life is bringing now!! Do no longer prepare to receive the blessings of the divine, but BE READY to accept all the amazing gifts of success, abundance and prosperity. Know you are worthy to receive it all!!
There has already been the karmic work: that what life has transformed in me, this initiation brought on, of necessity, by trials.
Isabelle Adjani

Every initiation reaches a point of crisis, by design. If it was easy to let go of the old way, there would be no need for initiation. We'd seat easily into new wisdom.
S. Kelley Harrell

Remember, the storm is a good opportunity for the pine and the cypress to show their strength and their stability.
Ho Chi Minh
Angel Number 404:
Is a loving message from the other world that we are truly blessed beings. When we see this combination regularly, than the Angels and Ascended Masters praise us with the acknowledgement of our good work, that we have done over many lifetimes. It is a confirmation that the stability and clarity we have build on our personal path is paying of now, and we can let go of fears over material things. It's time to embrace the magic that flows thru us and keep walking our path filled with deep passion, devotion and blissfulness.
Loyalty and devotion lead to bravery. Bravery leads to the spirit of self-sacrifice. The spirit of self-sacrifice creates trust in the power of love.
Morihei Ueshiba

What you knew in your childhood is true; the other world of magic and enchantment is real, sometimes terribly real – and certainly more real than the factual reality which our culture has built up, brick by brick, to shut out colour and light and prevent us from flying.
Patrick Harpur

Mystical insight and enlightenment occur when the veil between the worlds is lifted, the worlds are bridged, the gap closes, and we cross over.
Tom Cowan
Angel Number 2222:
Angel Number 2222 is a particularly powerful and intense number sequence, for caring the quadruple impact of the same number. In this moment of development on our wonderful planet, this completed, harmonious and especially balanced number, is a wake-up call to clearly act on the laws for a manifested brotherhood of man. Its a call for just behavior between human beings as well as all other realms of existence, and justice for the pain we have created in the past. The number combination 2222 is resonating with the number 8, a vibration of personal power and the wisdom we developed in applying our abilities in daily life. In the cross of life, the number sequence 2222 represents the center of our heart to each of the direction points, and back to our selves. The angels now encourage us in finding balance, unconditional love and respect for all beings, by experiencing all lines of this sacred geometry of life.
I have defended democracy, human rights, and brotherhood between peoples. And I'll keep doing so for as long as I live.
Leyla Zana

Tolerance implies no lack of commitment to one's own beliefs. Rather it condemns the oppression or persecution of others.
John F. Kennedy

I tried to discover, in the rumor of forests and waves, words that other men could not hear, and I pricked up my ears to listen to the revelation of their harmony.
Gustave Flaubert

Working hard for something we don't care about is called stress: Working hard for something we love is called passion.
Simon Sinek
Dear Ones, I hope you are all enjoying the grounding influence the Taurus star sign is bringing into play right now. I hope you are feeling wide open and ready to receive the most beautiful manifestations of your profoundest dreams these days!! May the Angels be with you!
Love and New Moon Blessings!
Edith
My education of mindfulness – of awareness and spiritual guidance includes:
Breathing Techniques and voice training, variations of Meditation, Mental training by K. Tepperwein, intense training in Hawaiian Huna shamanism, intense training in Native American shamanism, training in Tantric life approach including sensitivity training for rituals of the physical body, Family Constellation work by B. Hellinger, the Creation of Healing Space, Holding Space for Ceremonial work, the Ascended Masters Teachings and the Ayahuasca spirit.
I am a highly intuitive channel for divine guidance and path, with a trained healing voice.
Edith Boyer-Telmer
Source
CrystalWind.ca is free to access and use.
"Please consider a small gift of $11.11 or $22.22 or $33.33
$44.44 or $55.55 or $77.77 or $88.88 or $111.11."
ॐ Namasté - Blessings!

© 2008-2020 crystalwind.ca. All rights reserved.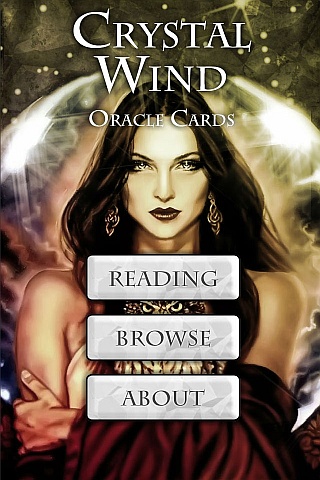 Cut Through The Illusions!
Who is Online Now
We have 1678 guests and no members online