Category: Astrology by Dale Written by Dale Osadchuk Views: 3582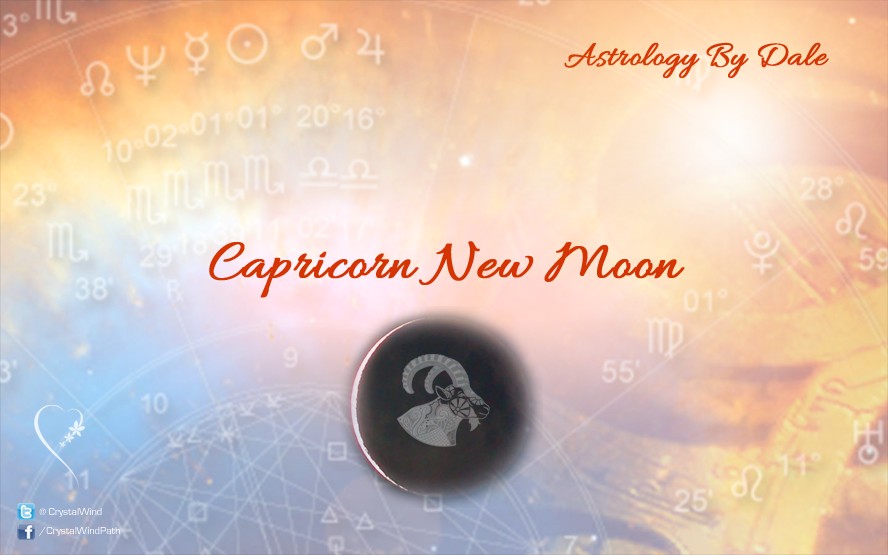 Dale Osadchuk
2019 Capricorn New Moon
And Partial Solar Eclipse
05 Jan 2018 at 3.28 pm AHST Adak, Alaska- 5.28 pm PST- 8.28 pm EST
06 Jan 2019 at 1.28 am GMT- 9.28 am AWST Perth, Australia- 12.28 pm AEDT Sydney, Australia
As they often did Snowy Owl and Shooting Star went to visit the Shaman before celebrating a New or Full Moon. He always had special insights to share about the meanings of the Lunations. This time they felt especially guided to receive his wisdom. When they entered the Shaman's Cave he was quietly waiting for them. He always seemed to know when the sisters would visit. He told them this New Moon was very special as Luna would partially merge with Grandfather Sun. But he also said they would have to journey far west and then far north to see the meeting.
As the sisters climbed the path to the Star Temple it was already dark. Grandfather Sun had set a while ago. When they reached the Standing One who guarded their magic flying capes Little Owl was waiting for them. He was Snowy Owl's spiritual guardian and the one who led them to far off places. The sisters immediately put on their magic flying capes and followed Little Owl into the indigo night. He led them westward through time and space to the far side of Turtle Island. The sky was ablaze with red and gold as Grandfather Sun was low on the horizon having not yet set. Then Little Owl turned north and led the sisters to the land of ice and snow where a string of volcanic islands dotted the great ocean. The land was stark and rugged but also breathtakingly beautiful.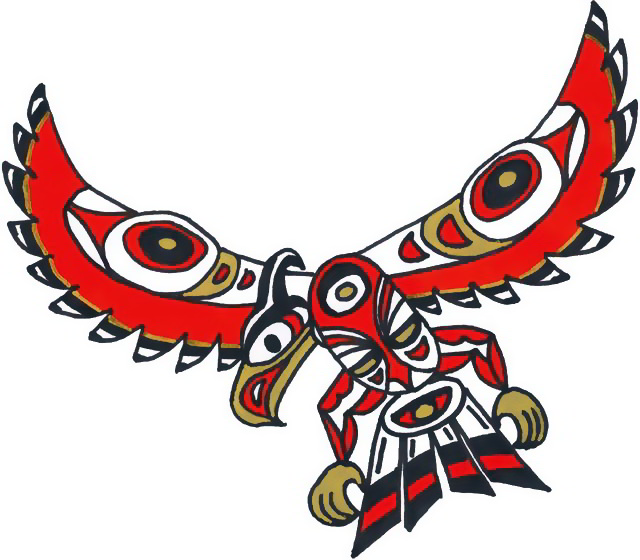 When they landed in the middle of the island chain their friends Red Thunderbird and Runs With the Salmon were waiting for them. Runs With said "Sister Moon told us you would be coming here to celebrate this special New Moon and wanted us to be here with you to receive her message. We are happy to share in this celebration with you. It has been a while since we have all been together." Snowy Owl and Shooting Star were so pleased to see their friends and share this Moon celebration with them.
The foursome settled on a smooth cliff face overlooking the ocean. They watched in awe as Sister Moon partially covered the red face of Grandfather Sun. They could see the outline of her dark face against his brilliance. Luna began to speak. "This is the beginning of six Moon cycles whose theme is unity and love. The people of the Sioux Nation have a saying. MITAKUYE OYASIN. Which means ALL MY RELATIONS. As Grandfather Sun and I merge we ask that all two leggeds remember, especially in the far away time, that all life is sacred and interconnected. No one thing stands alone but is part of the whole of creation".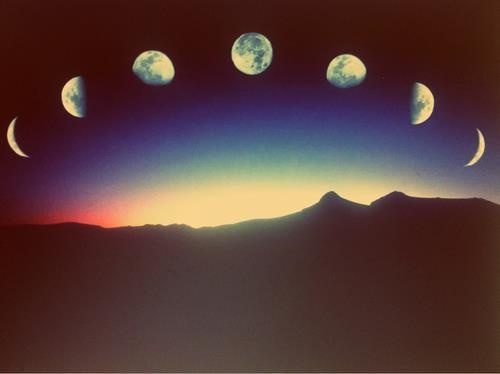 Sister Moon paused for a moment and then continued "The next six Moon cycles are about living your Sacred Purpose. You are being asked to release the old ways and envision a New Earth where all is honoured as equal. Grandfather Sun and I wanted you to be here together for you are part of this new way. As you join together in healing what has been separated your descendants will awaken and join together in love and acceptance for one another and All That Is. The time is now to plant that seed. Go forward and share this message so it echoes through time and space to the far away time."
The four friends watched as Grandfather Sun and Sister Moon disappeared into the ocean. As night fell they built a fire to honor the new path they had been given. They embraced their new responsibilities with a knowing that the Soul connection they shared would support them along the way.
This is a partial Solar Eclipse that is mostly visible in Russia and Asia. On Jan 06 the greatest coverage of the Sun is 71% in Srednekolymsk, a small town in northern Russia, and 66% in Petropavlovsk, Kamchatsky also in northern Russia. My logical mind wanted to send Snowy Owl and Shooting Star there but Great Mystery had other plans. They ended up in the Aleutian Islands off Alaska where only 16% of the Sun was covered. But the Universe has mysterious reasons. The sisters needed to be with their friends at Eclipse New Moon time. (Just remember we are in the year of creative imagination so go for it). Bernadette Brady (Predictive Astrology) describes the theme for this Eclipse as being "concerned with unusual groups and the individual's involvement with those groups. This could be the time when the individual notices or suddenly desires to find a particular group whose concerns would be with healing, the arts, or the love of humanity. The individual will feel that, through involvement with such a group, he or she will gain a great deal". I would add group support for your beliefs. For those of you who have following our stories over the years you know Snowy Owl is the guardian of universal truth, Shooting Star is the guardian of the messages from the Animal Totems and the Starry Ones, Red Thunderbird is the guardian of the right use of will, and Runs With The Salmon is the guardian of inner strength and courage.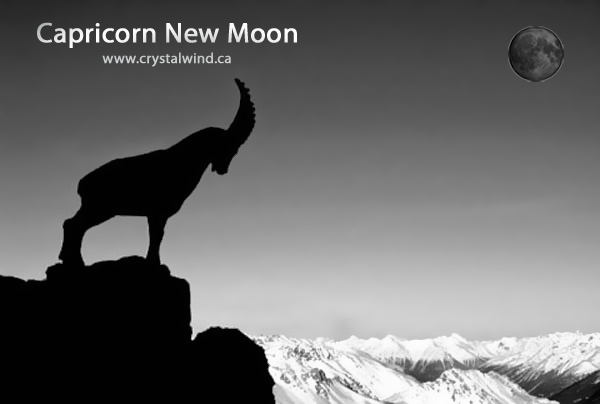 This is a strong Capricorn Lunation. The Sun/Moon are at 15 degrees 25 Capricorn (Sacred Purpose). The planetary ruler is Saturn at 11 degrees 58 Capricorn (personal responsibility and empowerment). The Sun/Moon are contacting Pluto at 20 degrees 45 Capricorn (transformation of society) and Pluto is travelling with the South Node at 26 degrees 43 Capricorn (releasing the past structures that no longer serve). Saturn and the Sun/Moon are sextile (easy opportunity) Neptune at 14 degrees 11 Pisces (Mystical Union). Now we add a challenge. Mercury at 01 degrees 21 Capricorn (our thoughts and perceptions) is in a Square aspect (finding new ways of doing things) with Mars at 03 degrees 20 Aries (impulsive, aggressive action or inspired new beginnings). Capricorn is associated with those in power and particularly government. The Square (motivation for change) between Mercury and Mars will be exact on Jan 08. Fireworks perhaps (Mars in Aries) or a change in attitude and focus (Mercury in Capricorn). Because this is a New Moon Eclipse its theme influences us until July 02 when we have a Solar Eclipse in Cancer (mastery through change).
The Fixed Star Vega (also called Wega) is at the same Celestial Longitude (15 degrees 34 Capricorn) as the Sun/Moon. It is in the Constellation of Lyra, the music of the spheres. Its theme is "The poetic Soul seeking the magic of life…who wants to understand the complex interplay between all things" It can also indicate a charismatic leader who uses deception as a tool to get what they want. (Bernadette Brady). We do have the gift of a Grand Water trine to help us heal our spirits and hear the music of the spheres. The North Node at 26 degrees 42 Cancer (new spiritual directions) is Trine (ease and flow) Venus at 28 degrees 33 Scorpio (healing and transformation) and Chiron at 28 degrees 14 Pisces (healing the wounds of separation). The latter two are each sextile (easy opportunity) the South Node at 26 degrees 42 Capricorn (releasing the past). Also Uranus is Rx at 28 degrees 36 Aries and is Square the Cancer North Node and Capricorn South Node. He is standing still as he begins to move forward again Jan 06 at 3.27 pm EST. He is supporting us to free our Soul Essence Self from limitation and restriction. So as always we have lots of help from the Universe to move forward and live our Sacred Purpose.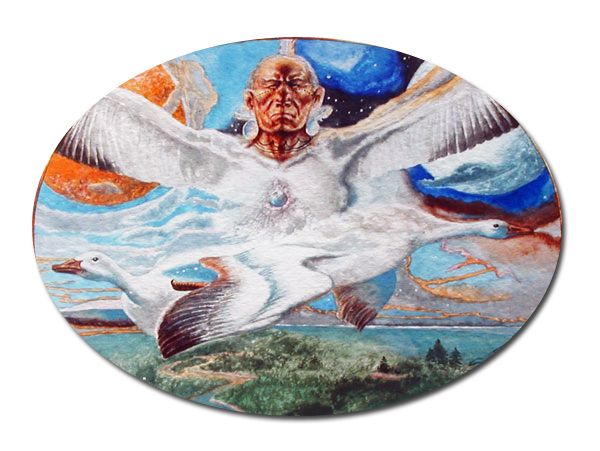 Our Animal Totem guide for the New Moon Eclipse and the other Capricorn planets is Snow Goose, who supports us to follow our dreams and visions. The Earth is in Cancer and her guide is Flicker Woodpecker, who connects us with the heartbeat of Mother Earth and All Healing Love. (They are reversed for the Southern Hemisphere but available to us all). The Clan Mother is Talks With Relations. The Guardian of nature and the Mother of the Planetary Family. She teaches us to have kinship with all life forms and how to enter the Sacred Spaces of others with honor and respect. She shows us how to Learn the Truth. (The 13 Original Clan Mothers by Jamie Sams).
I leave you with the message of MITAKUYE OYASIN; All My Relations from the Lakota Sweat Lodge Cards. (Archie Fire Lame Deer and Helene Sarkis).
Honor all forms of life and the oneness of all creation.
Begin by respecting yourself, your needs, your emotions, thoughts, and ideas.
Then, invite all your earthly brothers and sisters into the Great Circle of Life.
Showing respect for all forms of life means honoring our individuality
As well as our unity.
We are created of the same Source and share the Earth together as family.
Through respect, we live in mutual harmony.
Blessings Dale
To contact Dale you can e-mail her at
Dale is available for astrological consultations. To contact her you can e-mail her at or via telephone at 905-589-0192. You can also find Dale's articles on www.facebook.com and www.crystalwind.ca
Copyright Dale Osadchuk 2019.
Reprinted with persmission from Dale Osadchuck on crystalwind.ca. All rights reserved.
---
CrystalWind.ca is free to access and use.
Please support us with a small gift of $11.11 or $22.22 or $33.33.
Thank you!

ॐ Namasté - Blessings!

"Life is an echo, what you send out comes back."
© 2008-2021 crystalwind.ca. All rights reserved.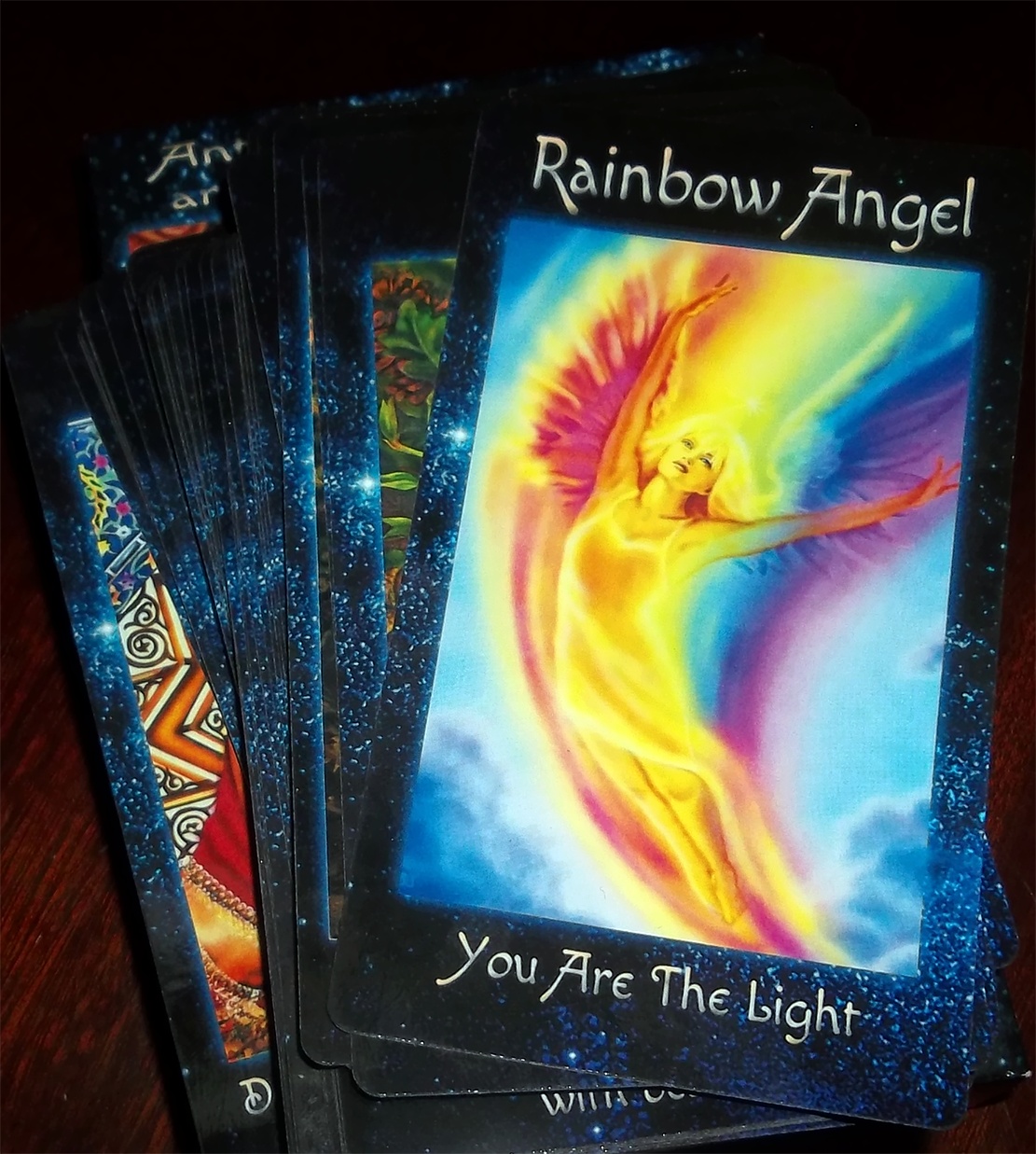 The Crystal Wind Oracle
Myth & Magic Card Deck!
Details Here!
NEW Expanded
Printed & Boxed!
Now with 58 cards!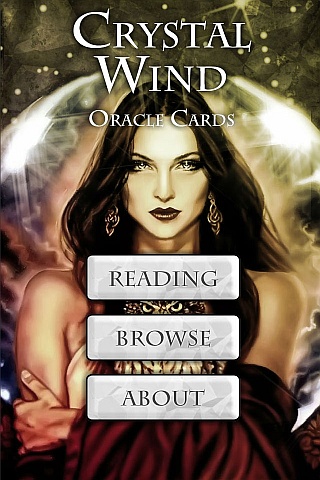 Cut Through The Illusions!
Who is Online Now
We have 1741 guests and no members online