Category: John Cali Views: 1391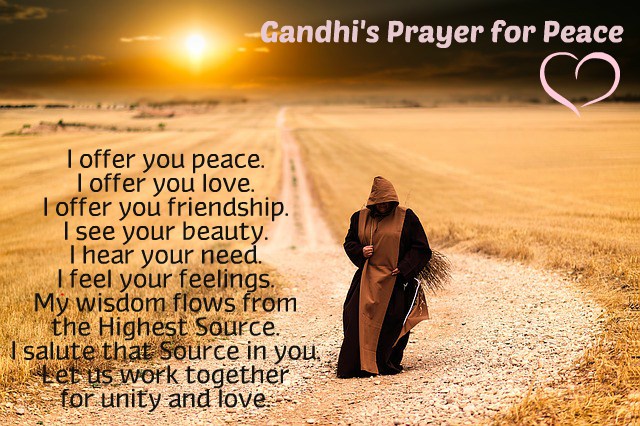 Mahatma Gandhi's Prayer for Peace
On the second weekend of each month, for all 2016, we will feature the peace prayers of the 12 classical world religions, and several other prominent peace prayers. Today's post is the 7th of this series.
In 2016 I believe we will see peace on earth, or at least more meaningful movement toward it. But when we look at our world, especially as reflected in the mainstream news media, peace on earth might seem like an impossible dream.
I've chased impossible dreams all my life. Most of them have come true. I believe the dream we all have for world peace will also come true.
Today's post features three short peace prayers. First is the Shinto Prayer for Peace,second is the Sikh Prayer for Peace, and third is the Sufi Prayer for Peace.
But first we're repeating a few of Spirit's words from an earlier month's Prayers for Peace.
For those of you who work with numerology, 2016 is a most significant year. The four digits add up to 9, which signifies completion.
To follow up on John's words, we see this calendar year as the completion of a centuries-long cycle.
While we do not make predictions, we see this calendar year heralding the most meaningful progress toward peace on earth that has ever been made in human history.
That is why your prayers for peace are so critical—to continue the energy and power that has been building for centuries.
Each of you, standing alone in your own light and love, is a powerful force—far beyond what most of you can imagine. All of you, standing together in unity and love, are an invincible force.
The so-called battle between good and evil, between light and dark, is over. Dark is defeated Evil never existed. Light and love prevail.
However, like evil, dark also never really existed. Dark is only the absence of light. As you all move closer to your true selves, your perception of dark just dissolves. That's all dark has ever been—your perception, not reality.
Only light and love are real. Only God is real. You are all part of that oneness, that divine energy you might call God.
This is as close as we have ever come to making a prediction: You will see peace on earth in 2016.
********
Shinto Prayer for Peace
Although the people living across the ocean surrounding us,
I believe, are all our brothers and sisters,
why are there constant troubles in this world?
Why do winds and waves rise in the ocean surrounding us?
I only earnestly wish that the wind will soon puff away
all the clouds which are hanging over the tops of the mountains.
Sikh Prayer for Peace
God adjudges us according to our deeds, not the coat that we wear;
that Truth is above everything, but higher still is truthful living.
Know that we attain God when we love,
and only the victory endures in consequence of which no one is defeated.
Know that we attain God when we love,
and only that victory endures in consequence of which no one is defeated.
Sufi Prayer for Peace
O Almighty Sun, whose light clears away all clouds,
We take refuge in you. Guide of all people, God of all
deities, Lord of all angels,
We pray you to dispel the mists of illusion from the
hearts of the nations.
And lift their lives by your all-sufficient power,
Your ever-shining light, your everlasting life,
Your heavenly joy and your perfect peace.
**************************************
This beautiful, short video is an instrumental piano rendition of the song, Let There Be Peace on Earth.
---
In the early 1980s John took a spiritual development course, and was introduced to his first spirit guide, Lydia. After Lydia arrived, three other guides also came to him: Archangel Michael, Tamarra, and Chief Joseph. Today these are John's four main guides.
Besides his four main ones, John has various other guides. The entire group is really a multidimensional collective consciousness. John refers to the entire group simply as "Spirit."
© Copyright 2016 John Cali. Reprinted with permission. All rights reserved.
CrystalWind.ca is free to access and use.
"Please consider a small gift of $11.11 or $22.22 or $33.33
$44.44 or $55.55 or $77.77 or $88.88 or $111.11."
ॐ Namasté - Blessings!

© 2008-2020 crystalwind.ca. All rights reserved.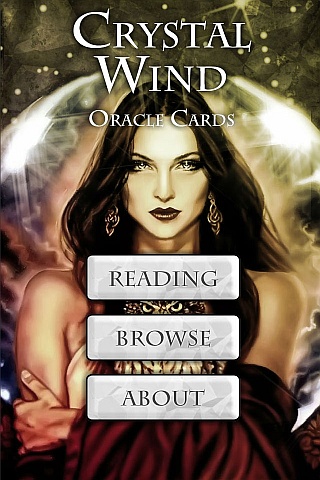 Cut Through The Illusions!
Who's Online
We have 1261 guests and no members online
We have 1270 guests and no members online