Category: Red Pill Blue Pill Views: 2900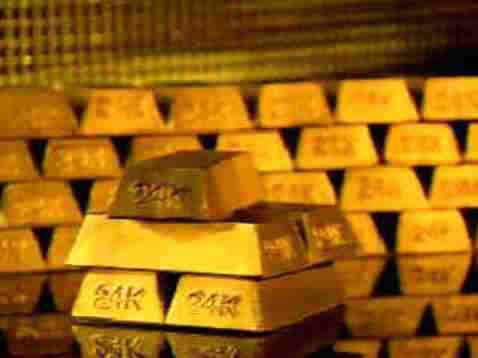 Prosperity Programs, Nesara, 911 Explained! Part 2
9/11 Attacks
Groups opposing NESARA arranged for the attacks to occur on 9/11 to keep NESARA from being announced.
Just before the announcement, Bush Sr. ordered the demolition of World Trade Center to stop the international banking computers on floors one and two, in the North Tower from initiating the new U.S. Treasury Bank system.
George Bush Sr decapitated any hopes of returning this government back to the people. Despite the fact the Bush family was to be paid off $300 trillion dollars to cooperate with NESARA, they choose instead to maintain control over us.
Ultimately in the end the Bush's will end up with nothing.
Without a gold backed treasury system our country is headed to economic collapse, and eventual civil war.
Logistics of 9/11
We are all familiar with the official story of September 11th: Four jetliners where hijacked by groups of four and five Arabic men armed with box cutters, who flew three of the four jets into the Twin Towers and Pentagon. The World Trade Center weakened by the fires collapsed into piles of rubble. Later that afternoon, the 47 story Building 7, collapsed due to fire (a fact which most people are unaware of).
The FBI had compiled a list of hijackers within three days, and so it was obvious that Osama bin Laden had masterminded 9/11 from caves in Afghanistan. With that in mind there was no need to seriously investigate 9/11. The problem is when one investigates the conflicts of interest and red flags we find a long series of improbable coincidences.
It is standard operating procedure (SOP) to scramble a jet fighter whenever an airliner goes off course or radio contact is lost. Between September 2000 and June 2001, interceptors where scrambled 67 times. In 2000 jets where scrambled 129 times. The air traffic control system continuously monitors air traffic and notifies NORAD of all deviations. NORAD is responsible for monitoring, air and space traffic continuously, and is prepared to act immediately to threats and emergencies. It has the authority to order units from the Air National Guard, the Air Force and other armed services in pursuit of airliners in trouble.
With this in mind what would cause the massive breakdown in the chain of command?
According to the Pentagon, NORAD was conducting a mock terrorist drill on 9/11, this is why they were unable to scramble jets in time. This seems to conflict with Secretary of Transportation, Norman Mineta's testimony before the 9-11 Commission. He reports that at the time of the attacks both Dick Cheney and himself was in the Presidential Emergency Operations Command Center. Norman recalled an officer coming in every few minutes to question the Vice President if NORAD should continue to stand down and not shoot the airplanes out of the sky.
"During the time that the airplane was coming into the Pentagon, there was a young man who would come in and say to the Vice President...the plane is 50 miles out...the plane is 30 miles out....and when it got down to the plane is 10 miles out, the young man also said to the vice president "do the orders still stand?" And the Vice President turned and whipped his neck around and said "Of course the orders still stand, have you heard anything to the contrary!??"
The airplanes which flew into the twin towers where military aircraft as no normal 747 could maneuver the way they did. Remember the hijackers nearly flunked out of flight school, how are they able to maneuver an airplane in such a way even expert pilots could not. These planes were most likely flown using autopilot because all 5 planes had their black box in flight recorders turned off at the same time. The recorder is turned off when the Airborne Warning and Control System takes over the craft.
The Planes where controlled using the U.S. Air Force's "QRS11 Triaxial Remote Guidance System" called "JPALS." Essentially it's a "gyro on a chip." It uses GPS satellite technology and electronics implanted in the Boeing aircraft allowing them to be controlled remotely.
The truth is the September 11th attacks were carried out using remote processes. It was planned out by a CIA unit of 100 people (Aquarius?) in August of 2001. This group carried out the attacks and staged the so-called cell phone calls purported to be from passengers on the commercial airlines by using voice impersonation technology and other remote technologies. This same CIA group also created the conspiracy story of 19 Arab hijackers, many of whom were either dead or in jail in the Middle East.
As for the airline passengers on 9/11, they where probably gassed aboard their plane and then sent to either the Amtrak facility in Kansas City, Kansas or the FEMA crematorium in Terra Haute, ID to be incinerated.
Explosions in WTC
The official NIST's (National Institute of Standards and Technology) investigation is often cited as proving the theory that planes and fires caused the collapses. Yet the report fails to mention how the buildings could collapse due to fire without a historical precedent of any steel framed skyscraper collapsing other than a controlled demolition. In the entire report only two sentences in a half page section gives us hints as to what really happened. This troublesome issue is avoided by placing them outside the scope of its investigation, claiming that "global collapse" was "inevitable" after the "initiation of collapse."
A striking distinction of the World Trade Center collapse was the pulverization of the concrete into dust and gravel before it hit the ground. This can been seen in videos which show the towers mushrooming into vast clouds as they fall, leaving only twisted pieces of steel and no large pieces of concrete. While the building is collapsing you can see puffs of smoke exploding each floor out in a timed demolition. These puffs of smoke are called Sprites; which explode outward 10 to 15 floors below the rubble as the building collapses. This would suggest the detonators where on a timed circuit set to go off in a controlled manner. This also explains why the building collapsed in a free fall. An unobstructed free fall using Newtonian physics would be 6 seconds. Logic would dictate as the building collapsed the floors below it would reduce the speed, however the World trade center collapsed in 7 seconds. All of this makes sense especially when you consider the testimony from the firefighters. They reported hearing bombs going off but the media ignored their testimony. Even Columbia Observatory recorded minute explosions on their seismograph, moments prior to the collapse.
William Rodriguez who worked as a janitor reported hearing explosions in the basement just moments prior to the airplane colliding into the world trade center. Hilary Clinton promised him a high position in her government if he remained silent about this. Instead he refused, even today the media continue to ignore and distort his testimony.
Prior to 9/11, no steel building had ever collapsed due to fire. There is no way Jet fuel could burn hot enough to melt the steel in the WTC, this is because steel melts at 2,700 degrees Fahrenheit, and Jet fuel burns at 1,800. Even if the beams buckled it wouldn't cause them to melt with the fire proofing protection. The truth is the fire burned around 700 degrees and was about to extinguish itself. This can be confirmed by the black smoke which occurs in an oxygen deprived fire. There is no way the fires could have burned as hot as the government claims especially when the videos show people sitting at the edge of the impact hole waiting to be rescued.
Furthermore, Steven Jones, professor of physics at Brigham Young University found that the rubble had evidence of evaporated steel, and thermite which is used in controlled demolitions. In order for steel to evaporate it would require temperatures in excess of 5,000 degrees Fahrenheit. Even three weeks after the world trade collapsed there were still areas of rubble which were so hot fire fighters could not go near it. Maybe this explains why the government was so eager to ship all the "evidence", I mean ruble to China and South Korea. This was crime scene, and by removing the evidence the government violated crime scene laws. Oddly enough the company which was given the task to do this was none other than "Controlled Demolition Inc." Its funny thing you know with all this "heat." How come the terrorist's passports which linked Al-Qaeda to the attacks failed to burn in the inferno as claimed by the government?
So now the question is how did those explosives get into the building without anyone noticing it? On the weekend of 9/8 and 9/9 there was a 'power down' condition in the south tower. For 36 hours there was no electrical supply from the 50th floor and up. This would mean there would be no security cameras, security locks on doors. Maintenance workers reported seeing 'engineers' coming in and out of the building, and the sound of heavy objects moving around on floors which were supposed to be unoccupied. Even more red flags are raised when one considers the fact that bomb sniffing dogs patrols were halted on September 6, 2001. So who allowed this to happen?
Securacom (later renamed Stratesec ) was responsible for the security of the WTC complex. Marvin Bush, G.W's brother was on the board of directors. Isn't it odd that he has never been investigated especially considering Securacom was also in charge of security for United Airlines, and Dulles International Airport, the same place where the reported hijackers boarded their planes?
Building 7
Building 7 was the third building to collapse on 9/11 according to the government fires leveled the building. The only problem with this is, fires have never leveled a steel skyscraper before. The team that investigated the collapse was kept away from the crime scene; by the time their report was published in May 2002 the evidence had been destroyed.
Building 7 had a number of fires of limited extent and unknown duration before the total collapse at 5:20 PM. Official reports assume the debris from the North Tower ignited the fire at 10:29 A.M. FEMA's report blamed the collapse primarily on fires, though it was inconclusive. NIST suggested it was cause by severe structural damage. However other skyscraper fires exhibited more extensive burns and longer lasting than Building 7, but none of these other buildings collapsed.
From the video evidence, it is clear building 7 collapsed in a controlled demolition type manner. Even the owner of the WTC complex, Larry Silverstein admitted to this fact in 2002 on PBS,
"I remember getting a call from the...fire department commander, telling me that they were not sure they were gonna be able to contain the fire. And I said, 'We've had such terrible loss of life. Maybe the smartest thing to do is pull-it.' And they made that decision to pull and we watched the building collapse."
Pulling is a term used in controlled demolitions. Now it takes weeks of planning and installation of detonators for a successful controlled demolition. How could all these detonators be conveniently in place unless Silverstein had foreknowledge the attacks would occur? Perhaps this explains why he bought a 99 year insurance policy worth $7 billion months prior to the attack. The truth is the world trade center was loaded with asbestos. It would have cost much more than $7 billion to take the building apart piece by piece to remove the stuff. So not only is it cheaper to do a controlled demolition Larry Silverstein made money from it too!
Buildings which were much closer to the World Trade center sustained more damaged yet did not collapse due to fire. So how is it that Building 7 which was two buildings away from the North Tower, developed these fires when it wasn't hit with a plane? Maybe this can be answered when we look at who has the most to gain from the destruction of this building.
The following are the prime suspects in the 9/11 collapse.
In WTC 7, the SEC was storing thousands of files related to pending Wall Street investigations on companies such as Enron and Worldcom. Conveniently these document where destroyed when the building collapsed. Other tenants in WTC7, include the IRS, CIA, Secret Service, FBI, and Department of Defense. Building Seven also served as the command center for the security of the entire WTC complex, which was headed by the President's brother, Marvin Bush, whose contract ended "coincidentally" on 9/11. It was also host to then Mayor Rudy Giuliani's Office of Emergency Management command center. This was built on the 23rd floor, in 1998 as a "bunker" for emergencies such as 9/11. It had bullet and bomb-resistant windows, its own water and air supply, the ability to withstand 160 mph winds, and a full commanding view of the entire WTC complex. Interestingly, on 9/11 Giuliani didn't bother to put the center to use, even though that's what it was built for. He decided instead, to set up a makeshift command center down the street.
Isn't it strange that the official 9/11 commission report, choose to omit any reference to building seven. What else are they hiding from us?
What happened to the debris from flight 93 in Pennsylvania? It was mysteriously missing, with the only evidence left, a 15 foot hole in the ground. The truth is flight 93 was intended to hit Camp David. If you go to YouTube you can hear the actual sound bites from the news networks which announce flight 93 hit Camp David. Seriously folks, 9/11 was totally scripted that day. Camp David was targeted by our government because it was the anniversary of the "Camp David accords." Which was the 1978 Israeli-Egypt peace treaty, (Israel is actually a state within the United States so it's really the US-Egypt peace treaty.) By blaming the Muslims it would have given our government another excuse to bomb the Middle East.
Why was their no investigation in the put options on American Airlines stock? Why were members of the Bin Laden family flown out of the country on 9/11 when all other planes where grounded? Where did the missing $700 million dollar stash of gold stored under the WTC complex disappear to? The questions go on and on. The government will not answer them because they are at fault. The whores in the media will not tell us the truth, as many of the major news networks have been paid off to lie to the American people. Its all about the money!
Pentagon
There is no way a 124 foot wide Boeing 757 airplane could fit into a hole 15-18 feet wide. So what hit the pentagon if it wasn't a passenger airplane? Unfortunately the government confiscated most evidence covering up what happened. After the impact, pentagon officials confiscated 80 video cameras which where focused on the pentagon, and eyewitnesses had to sign nondisclosure agreements. To date only one of these videos has been released and this video is only 4 frames. All we can conclude from the video is a blurry metal bogey of some sort hit the pentagon. It is safe to rule out a 757, because such a large aircraft flying at 450 mph would literally be torn apart from turbulence created while flying under 60 feet in altitude.
The truth is Bush ordered the destruction of the Pentagon building to prevent this country from returning back to constitutional law. Remote pilot technology was used to fly a small white private plane loaded with explosives into the Pentagon at the exact location of the White Knights in their new Naval Communications Center. At the time they where coordinating activities supporting NESARA's implementation nationwide.
Al-Qaeda
Every time Bush says we are in a war against terrorism, the terrorists they are referring to are not Al-Qaeda, THE TERRORISTS ARE THE AMERICAN PEOPLE! Patriot Acts I and II will eventually take away basic constitutional liberties such as a trial by jury and search warrants. Further more anyone who tries to cash their refund from the NESARA trust funds are arrested under the Patriot Act and Homeland Security Gestapo. When one takes a closer look at the secret memos and executive orders the intent of the elite is clear. We are now living in a police state just like our Nazi leaders have always planned for us.
"He who trades liberty for security, deserves neither and will loose both." - Thomas Jefferson
The Bush family and the Bin Laden family are in fact best friends. They where both business partners in Saudi Oil and members of the Carlye Group. According to Patrick Bellringer, the Bush family was protecting Bin Laden. He checked into the Mayo Clinic in Rochester, MN prior to September 11, 2001 seeking medical treatment for his kidney problems. The hospital gave him and his family a floor unto themselves for privacy. He later died on December 26, 2001 from kidney (renal) failure and lung complication. The big lie by the US government is to keep the people believing there are terrorists out there to get us. It's hard to have a War on Terrorism, if there are no terrorists! Furthermore the media refuse to investigate how a dying man can survive on a dialysis machine in remote Pakistani caves for over six years.
When you analyze the video footage, the seismic data, and eyewitness accounts the government's conspiracy theory just does not make sense. This fictional story has given Bush an excuse to send the U.S. Military to Afghanistan, Iraq, and create Patriot Act I and II. Now you know why on 9/11, Bush Jr. sat in a classroom reading a children's book about a pet goat for seven minutes, as if this epic cosmic tragedy was no big deal.
Now our country remains at war and the media covers up the amount of body bags coming out of Iraq. Nor do they report the real death totals on 9/11. The actual death count is 30,700. No one questions the insanely small numbers given out by the government because New York City is a large place; people who have lost loved ones do not make contact with others who have died in 9/11. So they have no way of knowing how many truly died, especially when their government lies to them. The following death totals comes from the Pleiadian Commander in Chief Hatonn (more on who he is later.)
Casualties Report March 2003 till January 2007
Iraq War
U.S. soldiers killed 11,600
U.S. soldiers, war injuries 22,800
U.S. civilians killed 5,000
U.S. soldier bodies dumped into Persian Gulf 7,000
Iraqis killed 960,000
Iraqis injured 555,000
Official Data of the U.S. Dept. of Defense, Jan. 26, 2007
Confirmed U.S. soldiers dead 3,063
U.S soldier, hostile injuries 22,884
U.S. soldier-non-hostile injuries and disease victims 24,823
( http://icasualties.org/oif/)
Afghanistan War
U.S. soldiers killed 680
U.S. soldiers, war injuries 660
Afghans killed 36,000
Afghans injuries 67,400
Official Data of the U.S. Dept. of Defense
U.S. soldiers official deaths 494
http://projects.washingtonpost.com/fallen/afghanistan/page4/
9/11 - World Trade Tower Disaster
People killed that day 30,700
Total deaths to date resulting from this disaster 56,600
Number of the 30,700 picked up by Starship that day 20,400
U.S. Gov. official death toll 2,752
U.S. Gov. officially identified 1,527
---
Posted By: RayelansMailbag Date: Sunday, 9-Dec-2007 23:14:31
This was originally posted in December 2007 as a MailBag item. We don't know who wrote it. Here's its location in the Archive:
http://www.rumormillnews.com/cgi-bin/archive.cgi/read/114885
CrystalWind.ca is free to access and use.
Please donate a small gift of $11.11 or $22.22 or $33.33.
Thank you!
ॐ Namasté - Blessings!

© 2008-2020 crystalwind.ca. All rights reserved.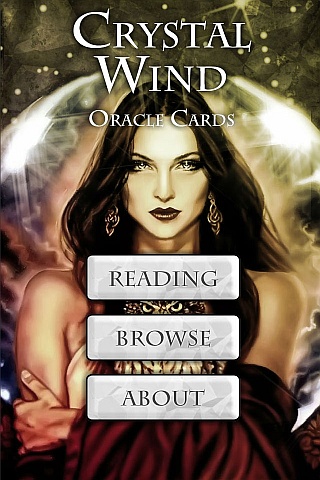 Cut Through The Illusions!
Who is Online Now
We have 1246 guests and no members online