Category: Inspired Mind Written by Julia Thorne Views: 2095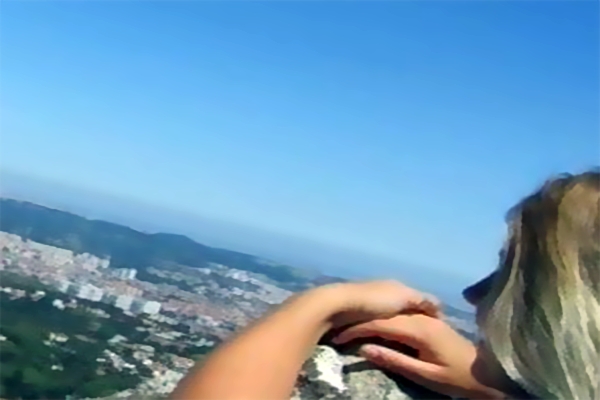 Here I am, two and a half semesters left of my undergraduate degree, and still day dreaming every day; travels, grad school, social justice, and how I can convince them all to intersect in some way.
Always day dreaming, it will come to me one day in a train of thought out of nowhere.
This past super moon I really found my magic in day dreaming. Going to that special place mentally; entertaining the idea of one day going to that place, being that person, growing that career, living that life. It really does lighten and brighten a dull and dreary day. If I'm being totally honest with myself, and anyone else reading this, most of my days do not resemble the life I imagine for myself. There is not a whole lot of inspiration going on, nothing insanely transformational happens most of the time.
Introspection happens, expanded capacities for patience and detachment, and expanded space to love happen. Those are all special, spiritual events occurring within myself, and they do happen almost if not every day. But that's not the kind of magic I'm talking about. I mean the breath taking, comfort-zone shattering, "did I really do that?" and "how is this actually my life??" kind of magic. The kind that comes from travelling to a new place, from falling in love, from getting totally lost in a spot of nature, in experiencing a new culture, in seeing your favorite folk artist for the first time at a music festival (Tubby Love anyone?). The kind of magic you feel from watching a Portuguese sunset with your absolute best friend in the whole world; the awe-inspiring feeling found in being out in open water with the biggest pod of friendly dolphins you've ever seen. That kind of magic definitely does not happen every day for me, and I suspect is the case for most people.
My life consists of 97 to 5 days, filled with classes, work and internships. Pulling inspiration and creativity from my day dreams keeps me going, keeps my cup fill, keeps the bounce in my step, if you will. My fantasies and what if moments are the places I get that dose of imaginative sparkle. This life is necessary though, and there is admiration to be felt for doing the leg work to lay the foundation for the rest of your life.
I speak for all people trying to get their dreams off the ground, especially the young people of our world. We grow up with idealistic whispers in our ears of all the things we can do, the life we can live if we want. And it's true we can, there's just a bit more work involved than we were probably ever warned about. Cue discouaragement. Cue disappointment and the total drain of inspiration that so many of us feel when we get bogged down with "real life". Day dreams are part of our real life! What we dream of and marvel at is not separate from us; use those magical aspirations for ourselves as our own personal source of spiritual and intellectual sparkle. Not to mention guidance for what the hell to do with all this creative, yes potentially destructive, energy we have bouncing around. Our daydreams remind us why we get stuck into "real life" in the first place. I admit, there is are often times I have to wash away the dull mist that clouds my perception of "real life". The two jobs, the 18 credit hours, the internship that pays exclusively in experience and potential career connections. Our wistfulness and imagination that creates our day dream lives are what keep us going, what remind us why the seemingly dull 9-5, concrete jungle living is so important, so necessary.
"Real life" builds the foundations for the rest of our lives, for our dreams. It sounds like encouragement for living in the future, but if you are truly present in your "real life", if you truly honor your day dreams and let them run wild once in awhile, they will be the driving force behind the leg work needed to achieve them. Day dreams keep you inspired! The nitty gritty grind we go on every day allows us to create the space where I day dreams become our real life, (no quotation marks). They are the lightbulb moment that keeps happening when we wonder why the hell we're living this life of desk jobs and grades and "real world" stuff.
Our day dreams keep the spark alive for the dirty leg work necessary to build our day dreams not just in our minds when we are feeling particularly uninspired. Why is foundation laying so important? So we can build that castle in the sky down here on earth! So we can afford the plane ticket, so we can be qualified for that dream job. That's why this stuff matters. "Real life" has magic in the freedom it gives us to one day run with our day dreams; the challenge is to stay present in the leg work, in the seed sowing and appreciate the beauty in working really freaking hard to manifest our day dreams into reality.
Nothing good ever came easy, right? So work two jobs, pick up extra shifts, save like crazy and let your fantasies for the rewards inspire you when life seems dull. Find the specialness in letting your imagination run wild so you can one day run with it. Because that is what makes it all worth it, it's what makes the sometimes mind numbingly stale routine of "real life" inspiring. Throw all your energy into foundation building, throw your entire weight behind all of the dirty work, do it all for the day dreams.
Julia Thorne Bio:
Full time university student, part time day dreamer and esoteric writer. :)
Psychology and Public Health university student; originally from South Africa but currently studying in Missouri at Lindenwood University. I hope to one day get my masters in reproductive health and work globally with impoverished communities. My short term dream is to get to Portugal this summer to work on a horse farm before I begin my senior year. I practice tarot and astrology, and just recently began my journey with Wicca.
This article was submitted to CrystalWind.ca by Julia Thorne © 2018 crystalwind.ca
© 2018 crystalwind.ca. All rights reserved.
---
CrystalWind.ca is free to access and use.
Please support us with a small gift of $11.11 or $22.22 or $33.33.
Thank you!

ॐ Namasté - Blessings!

"Life is an echo, what you send out comes back."
© 2008-2021 crystalwind.ca. All rights reserved.
Spirit Animal Totem Of The Day!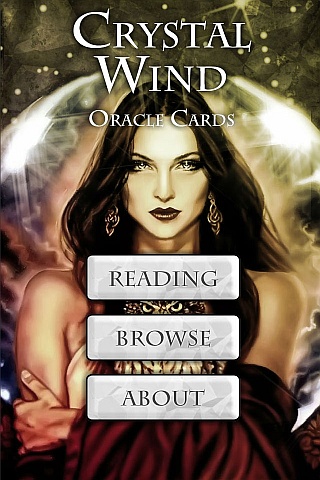 Cut Through The Illusions!
Who is Online Now
We have 1739 guests and no members online