Category: Astrological News Written by Jamie Partridge Views: 1579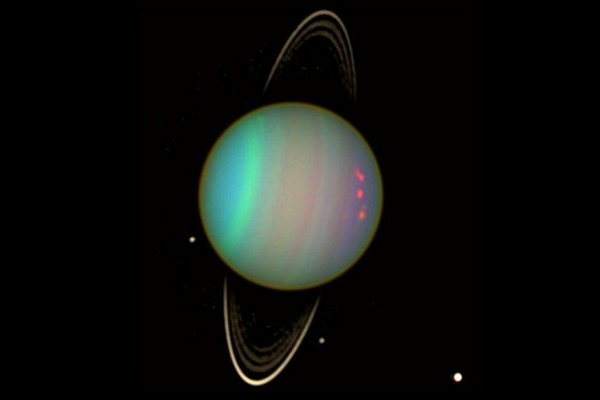 Uranus retrograde starts on August 15, 2020, at 10° Taurus and ends on January 18, 2021, at 6° Taurus.
Uranus retrograde 2020 comes during challenging times full of hardship, restrictions, and fear. These difficulties associated with the coronavirus pandemic are seen in the chart for Uranus retrograde with Mars square a Jupiter-Saturn-Pluto.
However, Uranus itself is actually well placed. It is in harmonious aspect to a close alignment of Moon and Venus on a fortunate fixed star. So Uranus retrograde 2020 brings exciting opportunities for fun, pleasure, friendship, romance, money, and beautiful works of creative genius.
More detail about Uranus retrograde 2020 follows some general information at Uranus retrograde in transit. Information about Uranus retrograde in the natal chart can be found at the end of this article.
Transiting Uranus Retrograde Meaning
Uranus retrograde is a regular cycle lasting 155 days every year in which the planet moves four degrees backward through the zodiac. This is a time of inner change in response to external changes in your life. Any transits that Uranus makes to your chart will give more detail about the type of change and the areas of life affected.
You may have anticipated a major change in your life or tried to initiate change but nothing has happened. In this case, transiting Uranus retrograde will induce the internal changes in attitude or behaviors which are necessary to make the desired change possible.
Often the changes you seek are to allow more personal freedom. Whatever the case, Uranus retrograde lets you process things internally before you manifest the external change once Uranus turns direct.
Another possibility is that you have been disruptive and rebellious, trying to force radical change. Whether your revolution was based on ignorance or the innocence of youth, Uranus retrograde will bring higher self-awareness and insights about the error of your ways. A period of less chaotic internal changes should follow.
Uranus stations retrograde on August 15, 2020, at 10°41′ Taurus. The chart below shows there is an awful lot happening with many very tight planetary aspects and complex configurations.
Pluto is heavily and harshly aspected so fear is a strong theme. Especially the fear of death with the coronavirus pandemic raging out of control around the world. Jupiter-Saturn-Pluto square Mars creates frustration, pain, hardship, restrictions, and fear.
Yet there are some gentler aspects in this chart and the strongest of these is linked directly to Uranus retrograde. Moon conjunct Venus is the most loving and affectionate of influences in astrology. The sextile to Uranus retrograde will manifest that love and affection in new and exciting ways.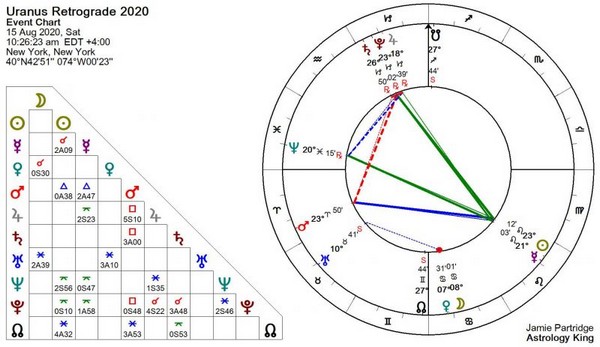 Uranus Retrograde 2020
Uranus Retrograde Aspects
Moon conjunct Venus is a loving, gentle, kind, and affectionate influence. It helps you relax and get more in touch with your feelings. You should feel more comfortable sharing your affections with loved ones, and more comfortable in social situations.
Increased self-love, beauty, popularity, and charisma make this an excellent time for intimate relations, dating, entertaining, and partying. A new friendship or romance is possible. This conjunction also has a diplomatic influence that encourages peace, harmony, and forgiveness.
Moon sextile Uranus brings stimulating personal encounters and exciting events. You will feel more open to change in your life and may actively seek it out. This is a good time to try something new in your domestic routine or personal life.
A stronger than normal intuition can guide you in making quick decisions on which way to go. Follow your instincts and make the most of any opportunities that come your way.
Venus sextile Uranus brings fun and excitement to your social and love life. You will be expressing your love nature with a flair that can also manifest as a unique fashion style. Your displays shall attract equally interesting and eager people, willing to take a risk and see where it goes.
A lack of inhibition is especially helpful if you are naturally shy. This is an excellent time to make new friends and lovers. You can make original breakthroughs in artistic and creative work. This can also a good time for your finances with the possibility of an unexpected windfall.
Fixed Stars
The star map below shows Uranus retrograde in Aries Constellation but it is not within orb of any fixed star in the Ram. It is, however, within orb of some minor stars in Cassiopeia, Cetus, and Triangulum.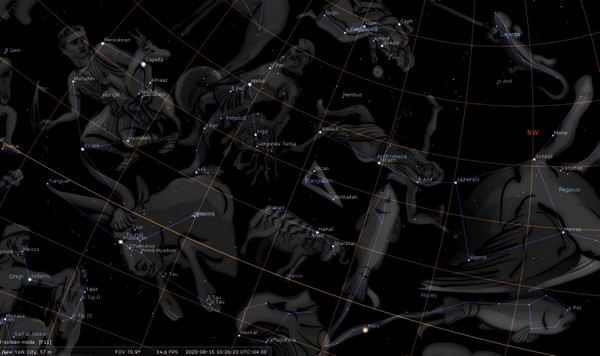 Uranus Retrograde 2020 [Stellarium]
09 ♉ 43 – γ Ceti, Kaffaljidhma
10 ♉ 32 – η Cassiopeiae, Achird
10 ♉ 41 – Uranus Retrograde
10 ♉ 56 – 15760 Albion
11 ♉ 29 – ι Trianguli
The list above shows the closest star to Uranus retrograde 2020 is in Constellation Cassiopeia, said to give haughtiness, boastfulness, and exaggerated pride, but at the same time the power of commanding respect.
Fixed star Alhena at 09°23′ Cancer is conjunct Moon (1°21′) and Venus (1°51′). Alhena gives a spiritual orientation and bestows eminence in art, with interest in the sciences but gives liability to accidents affecting the feet. The artistic skills are especially strong with the written or spoken word, with a talent for negotiating a peaceful solution to disputes among people.
Moon conjunct Alhena: Good health, honor, riches, pleasure and society, domestic benefits.
Venus conjunct Alhena: Material concerns, love of dress, pleasure and flattery, artistic and musical ability.
Fixed star Alhena makes the planetary aspects to Uranus even more fortunate. It brings more pleasure from social activities and increases the likelihood of friendship, romance, and money. It also enhances artistic, musical, and other creative abilities.
The cooperative and diplomatic nature of Moon conjunct Venus is enhanced by Alhena's "talent for negotiating a peaceful solution." The trine aspect to Uranus retrograde 2020 should bring expected breakthroughs in long-term disagreements.
Minor Planet Albion
15760 Albion (1992 QB1), was the first trans-Neptunian object to be discovered after Pluto and Charon. It was named after Albion, the "primeval man" or proto-human in William Blake's book "The Fall of Albion".
In this invented mythology, Blake encoded his spiritual and political ideas into a prophecy for a new age. The name Albion itself derives from the ancient and mythological name of Britain. According to Eric Francis, 15760 Albion (QB1):
offers access to a realm behind death, and a teacher gentler than the "grow or die" message of Pluto. There's a lot here about letting go of fear, which is part of every healing process. QB1 shows us that there's something on the other side of what we're afraid of, and of the fear itself. Our prior model of the solar system seemed to be saying that there was nothing on the other side of Pluto, of death; last stop, game over.
Find 15760 Albion in Your Chart
Create your chart HERE.
Choose "Extended Chart Selection".
In "additional objects", add 15760 in the "manual entry".
Five Retrograde Planets
Five planets are in retrograde motion from August 15 to September 9, 2020; Jupiter, Saturn, Uranus, Neptune, and Pluto.
The addition of Mars retrograde on September 9 makes it six retrograde planets for four days up to September 12, when Jupiter stations direct. That leaves five planets retrograde until September 29, when Saturn stations direct.
In summary, there are 5 retrograde planets from August 15 to September 29, including 6 retrogrades from September 9 to 12.
Five retrogrades happens only 4% of the time. Six retrogrades occurs only 0.7% of the time.
When five or more planets are retrograde at the same time the world appears to slow down. You may attract energy at some imperceptible level and it can feel like you are living in another dimension. You might feel like you're from some other planet or other reality, so there is less inner uncertainty. You may experience feelings of isolation or of being different.
More than four planets in retrograde motion also make it more difficult for people to understand each other. It seems like there are more bad things happening in the world. More violence, psychological abuse, accidents, suicides, and death. Understanding and compassion seem to be lacking.
With the world slowing down, material events can act as blockages that allow you to develop internally and mature. This helps you you find reassurance within yourself.
Uranus Direct 2021
Uranus stations direct on January 12, 2021, at 06°43′ Taurus.
Uranus Direct January 2021
Uranus direct is conjunct Mars and square a stellium of Moon-Mercury-Jupiter-Saturn. Venus trine Uranus is the only harmonious aspect but it is the tightest by the orb. There are similarities to the Uranus retrograde 2020 chart but the Uranus direct chart indicates even more extreme and crazy times ahead!
Natal Uranus Retrograde
Uranus retrograde natal is common to 40% of people, the same as the other outer planets Neptune and Pluto. Therefore, it is not considered as significant or critical as having an inner planet retrograde. For example, Venus retrograde affects only 7% of the population.
But retrograde motion does affect Uranus. It seems to make it harder to restrain the erratic and impulsive urges of Uranus. This could show as abruptness, aloofness, or an agitating nature. Retrograde motion can also internalize the disruptive, electric energy of Uranus, This could lead to nervous anxiety, spasms, neurotic behavior, or rapid personality changes.
Uranus at its best is intuitive, ingenious, and original. A healthy Uranus is eccentric yet comfortable in self-expression. But Uranus retrograde makes it harder to be yourself without causing distress to yourself or others. Uranus retrograde may also have some association with autism and Asperger's Syndrome.
The karmic nature of retrograde motion suggests you feel different or cut off from others because of events in your past lives. The rebellious activity could have led to calls of "traitor". You may have been banished from your community for being too different for weird for any number of reasons.
Erratic behavior or unreliability could have caused problems for you over many incarnations. In this life, events and relationship issues will keep reinforcing your specific Uranus retrograde challenges. The aim is to be yourself while not upsetting things as they are.
Uranus Retrograde Dates
August 11, 2019, to January 10, 2020 – 06°35′ to 02°39′ Taurus.
August 15, 2020, to January 14, 2021 – 10°41′ to 06°43′ Taurus.
August 19, 2021, to January 18, 2022 – 14°47′ to 10°49′ Taurus.
References
Fixed Stars and Constellations in Astrology, Vivian E. Robson, 1923, p.36, 127.
Source: here
My name is Jamie Partridge and I live on the coast of NSW Australia with three amazing kids. I've had an interesting life so far, with varied occupations ranging from nursing assistant to farm hand.

---
CrystalWind.ca is free to access and use.
Please support us with a small gift of $11.11 or $22.22 or $33.33.
Thank you!

ॐ Namasté - Blessings!

"Life is an echo, what you send out comes back."
© 2008-2021 crystalwind.ca. All rights reserved.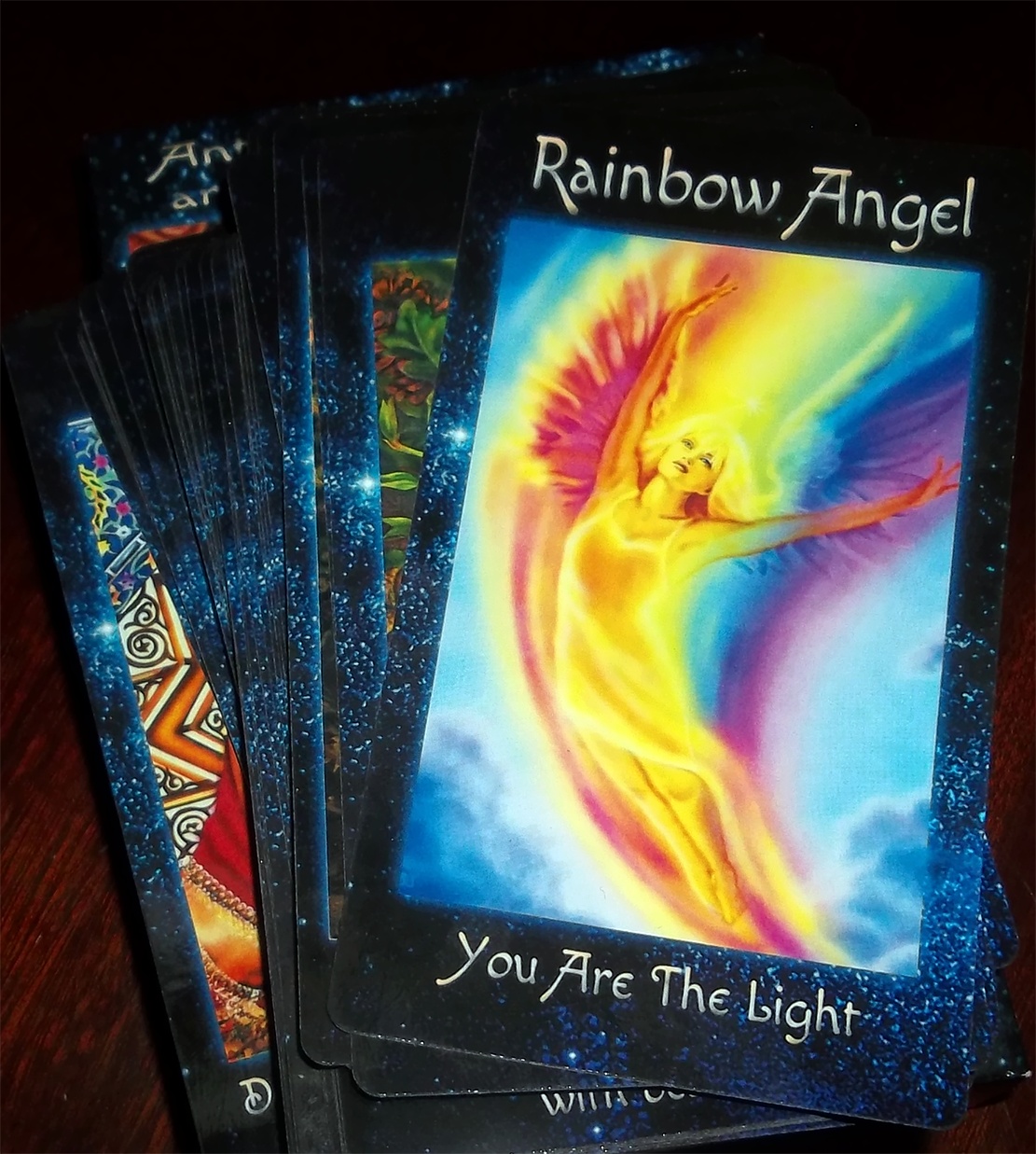 The Crystal Wind Oracle
Myth & Magic Card Deck!
Details Here!
NEW Expanded
Printed & Boxed!
Now with 58 cards!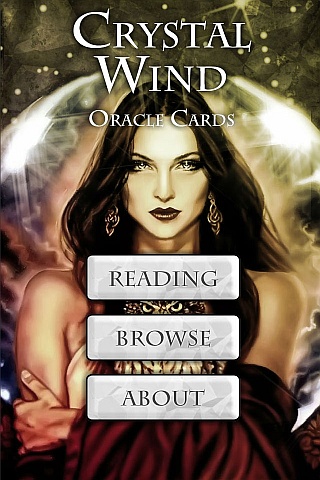 Cut Through The Illusions!
Who is Online Now
We have 1493 guests and no members online