Category: Intuitive Connections Views: 1105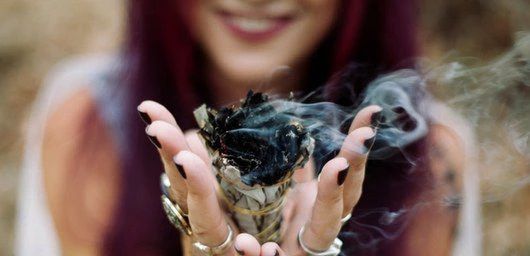 Welcome to the latest edition of the Weekly Sage, an outward and inward look at the week to come. So many of us use Tarot, astrology, and contemplative journaling to support ourselves and each other. We hope this little weekly blog will inspire all of us to think, feel, and transform in bigger ways together. May it unite us by collectively magnifying our personal intentions into a potent resource of positive energy, that will spread into our communities and beyond.
We are so excited here at Sage Goddess about all the Twin Flame magic coming our way! Together, we will immerse ourselves in the cosmic mystery of Twin Flame connections, which we honor each year on 11/11 – the angel number that represents your soul's perfect union. This year's 11:11 online meditation will be pre-recorded and shared on Facebook, Friday, November 10th so you can create purposeful space and hold ritual on your own time and in your own time zone on 11:11.
The new moon is so important to my practice and so central to my own process of manifestation. Starting August, I decided to hold monthly free, live events for the new moon, just like I do for the full moon. Same format, but with a focus on setting intentions and anchoring space for new beginnings. I invite you to join our FREE New Moon ritual on November 17th at 6pm Pacific Time. RSVP on our online and in-person event pages! I would *love* to see you there.
Astrology – Fire and Water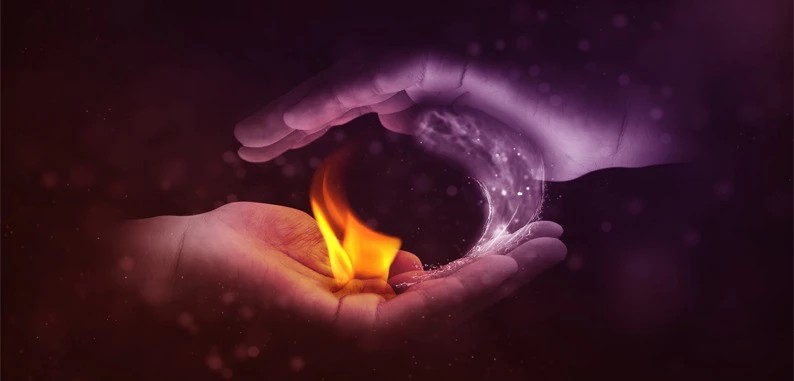 On November 5th, Mercury will enter the sign of Sagittarius, lifting our minds with renewed confidence, optimism, and inspiration. With Quicksilver in the sign of Sagittarius, you may find yourself excited to learn about new concepts and beliefs – to question your life philosophy and seek more truth. Mercury's energy influences the speed at which our ideas and words are coordinated and expressed. When Mercury enters any sign, it enters with a dynamic and opportunistic force. And in the sign of open-minded and adventurous Sagittarius, our thoughts, words, and ideas are empowered with confidence and enthusiasm. Although the downside to this transit lies with its blessing, our eagerness to learn and expand has the potential to become a little reckless – eclipsing our ability to think before we speak, and to bite off more than we can chew.
Venus will move into the sign of Scorpio on November 7th. Venus, the planet of love, relationships, beauty, values, and personal resources is not particularly comfortable in complicated, messy, overwhelming Scorpio – she delights in comfort, sensuality, and aesthetic pleasure. When Venus enters the sign of Scorpio, impassioned intimacy is encouraged. The theme of this transit is "surrender" or "explore." Scorpio wants to dive into the naked truth. It's beautiful and seductive, but also quite frightening for those who fear vulnerable body and soul contact. This is the perfect time to find your courage, and explore the hidden parts of yourself, or your partner's, with fervent energies surrounding you.
Weekly Tarot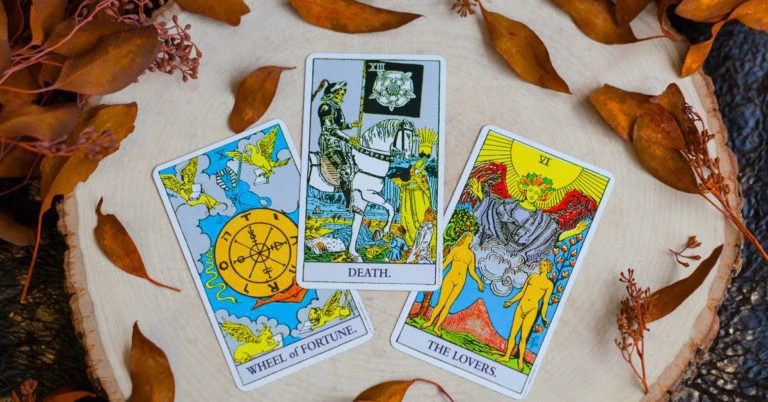 The Death Tarot card comes forward today, for all of us. Perhaps the most misunderstood and feared of the Major Arcana, the Death Tarot card reminds us that when one thing comes to an end, a new beginning is often waiting to be found. With Scorpio represented in the Death Tarot card, it also indicates a time of rebirth, transformation, and change – eliminating unnecessary energies from your life. The Death card portrays a skeletal figure riding a white horse, carrying a black flag emblazoned with a white flower. The color symbolism here represents the duality of life and death, and also of the mystical rebirth and immortal energy of the flower. Everything must come to an end someday. But it is not finite, rather it is cyclical, and with the death of one circumstance, new opportunities are born. The Death card can also signify freedom from unhealthy behavioral patterns. Ending pathways that are not for our Highest Good can feel like a terrible loss, and loss is inevitable. This card symbolizes the promise of a deeper fulfillment when change and transition force us into a new phase of life.
Weekly Journal – Manifestation and the Law of Attraction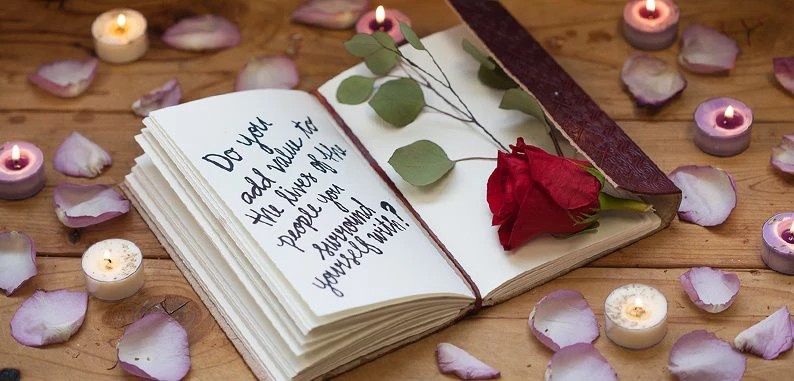 In order to manifest our desires, we must first understand what the root of those desires are. It seems simple, but the ability to really understand ourselves, and our surroundings, is so important. We are what we seek, and what we seek is reflective of who we are. Our choices, and our environment are clues we can use to understand ourselves and our patterns. So, how do you know when you are serving yourselves for your Highest Good? How do you know the people around you are helping you move in the right direction? Do you add value to the lives of the people you surround yourself with? Do you encounter any blocks when manifesting specific energy? What is most important to you, and what does that say about you? Are your intentions for your own good? How can you tell? These are all important questions we need to ask ourselves, in order to understand what we attract, why, and whether or not it's a positive force in our lives. Only after understanding the root of our wishes, can we then manifest the best intentions for ourselves.
The Big Question: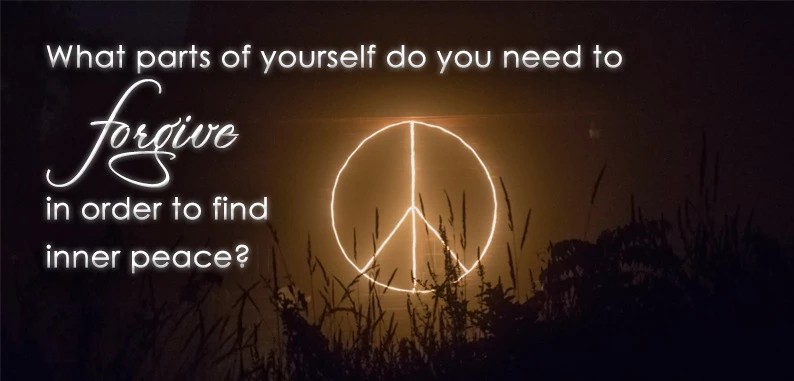 CrystalWind.ca is free to access and use.
"Would you consider a small gift of $11.11 ?" :)
ॐ Namasté - Blessings!

© 2008-2019 crystalwind.ca. All rights reserved.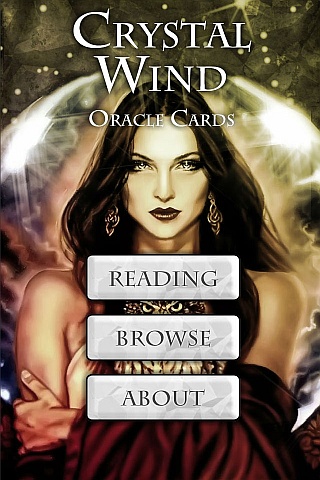 Cut Through The Illusions!
We have 1581 guests and no members online