Category: Starseeds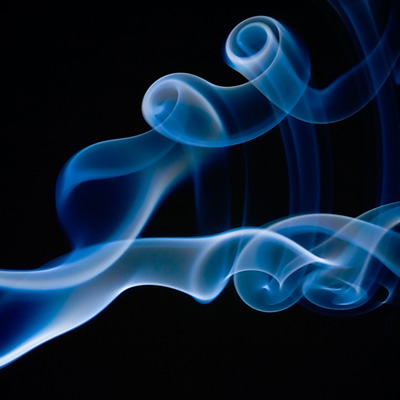 Blueprint Messengers
Okay, it's been a while since I last posted about starseeds. My faithful readers, I'm sorry to keep you waiting. And my new readers, this is something you probably never saw elsewhere. Don't be surprised. Starseeds are a kind of souls that are very developed and bring unique gifts to this Earth. If you are interested, here is an introduction to starseeds.
So this is the third post about Blueprinters. All Blueprinters share a lot of characteristics, so please read the first post on Blueprinters if you haven't done so already.
First off, I don't like the naming of Blueprint Deliverers honestly. If it's delivery, like a FedEx delivery, once you deliver the blueprint, you are done. But Blueprint Deliverers continue to work on the message of the soul's blueprint to this day. I'd rather call them Blueprint Messengers, but because some people are already familiar with the term Blueprint Deliverers, I keep using it (for now).
I also must tell you that I don't have much experience with Blueprint Changers. I believe they are very rare. What I heard is they do the after-care service, like Xerox service guy. But then, Blueprint Technicians and Deliverers do the follow-up and repair work of the blueprints, too. Big time. I'm leaning to think Blueprint Changers as a special kind of Blueprint Messengers because of their small number and because I simply don't see much distinction between Blueprint Deliverers and Changers. So if you are a Blueprint Changer, please know that the following applies to you as well.
What is a Messenger?
Messengers don't typically get much respect, so I think they deserve a good explanation. The best example I can think of is Barack Obama, especially during his presidential campaign in 2007.
Was it fun to listen to him? Did he change your idea about the possibilities of social changes? I guess he did. In the beginning, not so many people thought he would make it or thought the kind of changes he discussed were possible. But bit by bit, he influenced the audience. People started to think, "Maybe, just maybe, he has a point. Maybe we can . . ."
Now notice he is not the one who actually works on the detailed numbers or the exact implementation processes. These are done by some scholars and advisors. I'm sure he is very intelligent and has working knowledge of what he is talking about, but he is not the expert of any topics he talks about.
This is what messengers do. (I'm not saying Mr. President is Blueprint Deliverer. I don't know because I haven't read his Akashic Records. I'm just saying he is a good example of a wonderful messenger.) It may be possible to implement a plan without messengers, but without the inspiration and insights of the messengers, the change might take time and lots of bumpy turns.
Blueprint Deliverers' Ideal
As is true with all Blueprinters, Blueprint Deliverers know the original blueprints, the full human potential. What may be unique with Blueprint Deliverers is their willingness to work with souls who are so out of alignment with the original blueprint. These souls may be social underdogs. Or they may be well-educated and well-paid professionals who can't even remember their life purpose, let alone living it. Either way, Blueprint Deliverers are willing to work with these not-so-spiritual people. (Which, I think, is a misnomer. We are all spirits living in physical bodies, so there is no one who is not spiritual, regardless how they act.)
Blueprint Deliverers' ideal is that every soul finds his or her best-fit place in this world. Blueprint Deliverers have a knack at finding the soul level gifts in others and helping them utilize them in a realistic, practical way. I wish every company had Blueprint Deliverers in Human Resources. Often, when you are in the corporate world, you are so focused on climbing up the ladder that you forget to seek where you fit best. You don't necessarily become happier the higher up you go. There is a kind of work and the level of responsibility that you serve best and feel best yourself. Blueprint Deliverers are good at finding this fit. I guess they make terrific career coaches, too.
In Blueprint Deliverers' ideal world, each soul is appreciated for their unique contribution, rather than the social and financial status.
Blueprint Deliverers' Gifts
So Blueprint Deliverers have this insight about the best fit jobs, career paths, and social roles of every soul. This is a beautiful gift they bring to this world.
Blueprint Deliverers are also quite realistic in making this happen. While Blueprint Originators try to lead by example, and Blueprint Designers are busy creating whatever they like, and Blueprint Technicians tend to get stuck in their own head, Blueprint Deliverers are willing to learn practical approaches in order to help others shine their spiritual light, and consequently become efficient at it. This is another gift Blueprint Deliverers bring.
Interestingly, for this reason, Blueprint Deliverers themselves may not appear to be all that "spiritual". For instance, some Blueprint Deliverers love talking about business.
A caution to Blueprint Deliverers is not to get overwhelmed with the bitterness of reality. Because Blueprint Deliverers are willing to deal with "un-spiritual" people and learn the practical approaches that work in the real world, they get to see a lot of ugly stuffs. Some Blueprint Deliverers even choose to be born to difficult situations so that they get to know firsthand what it is like to be so misaligned with the original soul blueprint.
All is well as long as the Blueprint Deliverers themselves stay aligned with Divine Love and Light. It's quite easy for them to get deterred and become bitter themselves. I see many cases of this in my Akashic Record Reading. When they do carry the bitterness or cynical view of the world, Blueprint Deliverers are abrasive and quite difficult to deal with.
In order to serve as a good spiritual messenger, Blueprint Deliverers need to keep their clear awareness and not to mingle with the negativity of those people they try to help.
Blueprint Deliverers' Challenges in Loving Relationships
I'm afraid Blueprint Deliverers tend to get into difficult relationships especially when they are young. This is again in alignment with their purpose to learn what it is to be misaligned with the original blueprint so that later they can use the wisdom to help others. Nonetheless, I feel for them . . .
And as I wrote in the post about Blueprint Technicians, don't be discouraged if the relationship Blueprint Deliverers create may not look like the conventional relationship.
Blueprint Deliverers' Challenges in Career and Finance
How well Blueprint Deliverers do in their career and finance depends on whether they can keep their clear awareness and memory of the original blueprint. When they do, they are great. Again, Blueprint Deliverers can be realistic and practical, so they can become a successful entrepreneur if they so choose. Abundance naturally follows.
When, on the other hand, they dip into bitterness of this world, they inevitably struggle. They may think unlucky things just happen to them, but the fact is they are inviting them themselves.
Blueprint Deliverers' Role on Earth
Messengers are like a catalyst. A catalyst is not a necessary ingredient in the transformation, but without a catalyst, the change may not happen or happen really slow. I think we can give more credits to messengers for this reason.
Our Earth is going through a major transformation. Blueprint Deliverers carry the flag and lead the crowd in this transformational process.
Continue reading here: Starseed Series by akemi: Procyans
Credit
December 28, 2009 by akemi
---
CrystalWind.ca is free to access and use.
Please support us with a small gift of $11.11 or $22.22 or $33.33.
Spirit Animal Totem Of The Day!
Who is Online Now
We have 1883 guests and no members online