Support crystalwind.ca with your donation and help spread spirituality and positivity.
Blessings!
Category: Channelings and Spirit Messages Written by Vania Rodrigues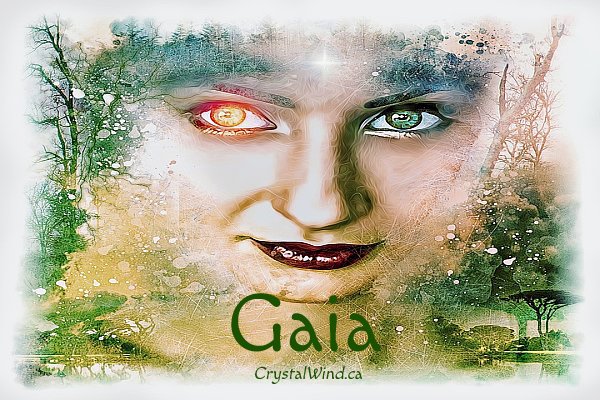 Dear children of my womb! I AM GAIA!
Many wonder why so many not very good things are happening on my surface. I can assure you that nothing happens without a reason. Each piece of my soil has a story. It has lives that have been lived or are still ongoing, but above all it contains energies, old energies that need to be transmuted.
Every corner of my floor has a story. It may be an empty story, a story without companionship, a story without human access, but for the most part, we walk together, the man and I. I am very abundant in what I return to man from Earth. His food, his legumes, his vegetables, his fruits. And I answer exactly to the emanated Love. When there is respect for my skin, which for you is its soil, I return it with more Love, I return it abundantly, I return resistant and tasty fruits and food.
When there is only the intention of greed, no matter the cost. Dirtying my skin, desecrating my body, I return in the same way. No, I'm not vindictive. This is the Law of the Universe: What goes around comes around. So, the feeling that is sown will be reaped later. Why are there so many problems today in your soil, in the plantations, in the cultivars, why? Because there is a place to be cleaned. The rain comes, the rivers rise, everything is flooded. For my pleasure? Never. But there was a need for cleanliness and only my waters are capable of that.
I guarantee that many of those who suffer these disasters, as you call them, later return to produce with great abundance, but those who knew how to accept the setback; those who are grateful to have a land to sow. Those who only blaspheme, those who only emanate anger, emanate hatred for what happened, will have nothing! they will lose everything, so that they learn that the Laws of the universe and the Laws of this planet are in force.
Nothing goes unreturned. And do not understand this, I repeat, as a punishment; is the Law of Return: What is done, is received. Today a lot is changing on my soil, in my flesh. Many do not want to realize it, but it is all part of this great process. It is clear that they are reaping all the imbalance that they have sown, this is a fact; but many things that happen on my skin, in my waters, are the result of this great process that I am going through, it is the result of my evolution.
I could say that these will be very difficult times for you, because each one will have their part of learning, each one will have their part of experiencing the return of what they sowed. There will be no hunger; This is something they want you to believe, that I will starve humanity. Never! !There is food for all!. If they stop throwing out what's a little ugly in my guts, they'll all have something to eat. But they taught you to throw it away, to waste everything I generate with a little ugliness. And so I ask you: Ugliness for whom? For those who have determined this, for those who don't feel hungry, because those who feel hungry don't care how they look, they just want to eat.
Then there will be no hunger, but for that you have to believe, you have to be convinced that there is food for everyone. And I'm not talking about animal foods here, that's out of the question! They are food that will come from my flesh, from the Earth. These are indeed suitable for the sustenance of each one of you. Try to know what they eat, because many have been changed. They are no longer what I produced. And these are destined to cause illnesses, imbalances. They are too strong for the land, too strong for production, too strong for greed, but too bad for their bodies.
So go investigate. Be careful what they eat. Do not eat anything that has been modified. Eat things that come from the earth, pure, without any kind of change. These yes, I assure you, it will do your bodies a lot of good. The rest is to keep them sick forever. So, my children of my womb, do not look at me as an enemy, do not look at me as the one who is punishing you. I am fulfilling my March. And each one of you is reaping what he planted in relation to myself, to Love for the planet, to Love for the Earth.
If this never crossed your mind, now is the time to start thinking about it. Because later on, when you evolve, our association will be constant and totally integrated: You and I, Me and You. The planet will not be there and you will not be there, there will be an integration, where you will take away whatever is necessary: ​​food, energy, Light, it does not matter. And I will give it to you, with all my Love and without asking for anything in return.
So, learn to love me, learn to respect me, and above all learn to take care of me, because only then will you be ready for the next step, in the Fifth Dimension. Forget greed. Forget about the abundance of money energy. Think of the abundance of food to feed the hunger of so many who today have nothing to eat due to the total imbalance of those who do not distribute food. There is food for everyone and there is plenty of it and it is plentiful, but as long as they limit themselves to marketing and making money and showing more and more beautiful food, many will go hungry, because the rest, the food that is not part of the marketing, is thrown away, it rots. and the human being continues to go hungry.
We need to learn to walk together, to start our association here in the Third Dimension. So, respect my soil. Don't uproot my roots. They are there so that all balance is maintained! But you tear them off me, contaminate my skin, contaminate my water, for what? For a purpose totally directed towards those who have dominated this planet.
Digging my insides for stones that they invented to be precious. Everything that is in my bowels is of equal value. Nothing is better; nothing is more expensive; everything has the same value. But you have been taught, by greed, to destroy my entrails; to kill for them. To contaminate and kill their brothers with substances they can never get rid of. Is this the path you want to take to the Fifth Dimension?
I do not forbid them to use the crystals I produce. They were made for exactly this purpose; for you to use, for your balance, for your connection to the earth. But not for greed. Not for them to brag about. Do not use my stones as an ornament, my stones are for balance, they are for you to have our association that is being formed. Respect my guts. Always remember that each stone that you use as an artifice was taken by someone, and in what way? Legally, or with slavery? And what happened to my insides? The stones I produce, if each of you would take a piece for yourself, there would still be plenty, but that's not how it's done.
So have respect for my stones. Do not use them as decoration. There is my energy! There is a part of my body that you are using only to show yourself beautiful or beautiful. And what does that get you, I ask you? The exhibition, the exhibition that you can have something that the vast majority cannot. And for what, for what purpose? So, respect my stones. Respect every crystal you have in your hands. If you don't use them, give them back to me, put them back on my land, and they will regenerate their function.
Do not throw them away, do not abandon them, if you do not want them, throw them on my floor and everything will return to where it came from; That energy will come back to me. Learn, my children of my womb, to respect my body, my air and my waters. Only in this way will each one of you effectively travel the path towards the Light. This is not a separate path, where only love for others must be taken into account. It is love for the earth, it is love for the planet, it is love for our neighbor that must be fostered and lived with respect and, increasingly, with the certainty that we will always be together, but that this association will depend more on you than from my.
---
Translation By CrystalWind.ca
Angels and Light Therapies
Vania Rodrigues
Source
© 2022 crystalwind.ca. All rights reserved.
CrystalWind.ca is free to use because of donations from people like you. Please help support us!
Blessings!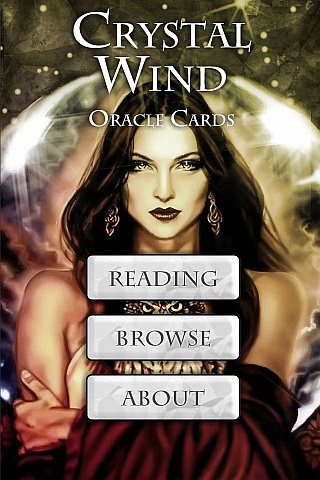 Cut Through The Illusions!
Available On

Spirit Animal Totem Of The Day!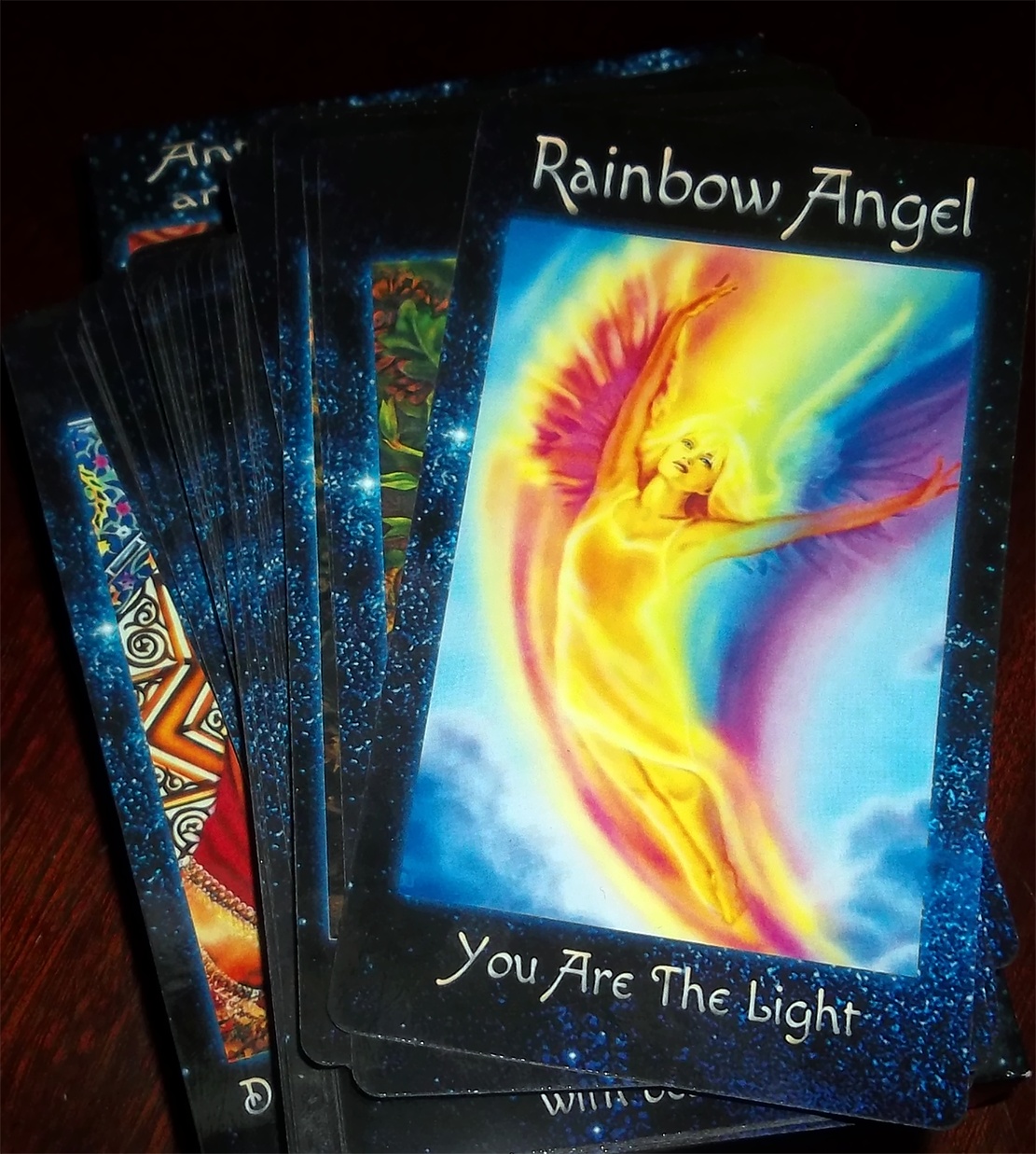 The Crystal Wind Oracle
Myth & Magic Card Deck!
Details Here!
NEW Expanded
Printed & Boxed!
Now with 58 cards!
Lightworkers Will Change the World
Who is Online Now
We have 991 guests and no members online