Astrology by Dale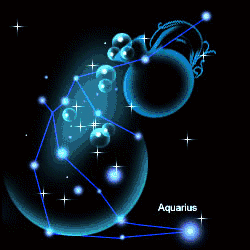 Crystal Wind™ is thrilled to present Moon Astrology, Planetary Activations and Zodiacs by Dale Osadchuk.
Dale Osadchuk is an Artist, Spiritual Astrologer, and Transformational Counsellor and is available for consultations in Sharon (just north of Newmarket) Ontario, Canada in person or by telephone. You can contact her at her cell number 905-589-0192. To receive her brochure of Astrological Sessions, New Moon Meditation Schedule or to be added to her free New Moon list contact her at you can also find Dale on www.facebook.com and www.crystalwind.ca
Details

Category: Astrology by Dale
Thursday, 28 May 2020
Views: 701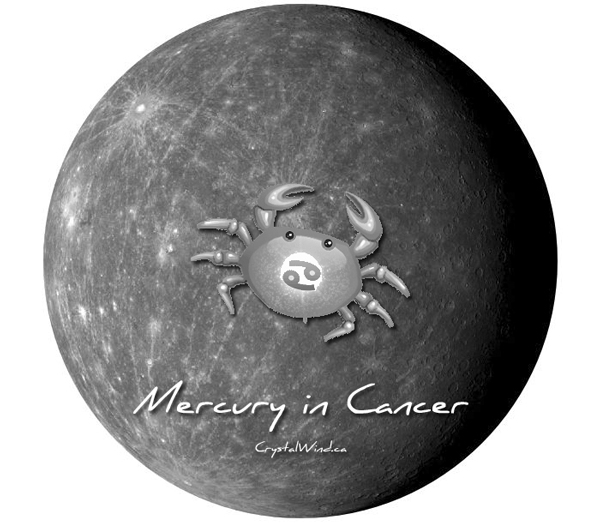 Dale Osadchuk
2020 Mercury visits the sign of Cancer
May 28-2.09 pm EDT to Aug 04- 11.32 pm EDT
Mercury retrograde in Cancer June 18- 12.59 am EDT to July 12-4.26 am EDT
Are you ready for a Shamanic journey to your Sacred Self? Well ready or not it is going to happen. In Greek mythology Mercury was known as Hermes the messenger of the gods. He had the ability to travel between the upper world (the cosmos) the middle world (earth and her kingdoms) and the lower world (the Underworld). When he is on his retrograde journey he is travelling into the Underworld and we are guided by Thoth keeper of Sacred Knowledge and Ancient Wisdom. It is the opportunity for Soul Retrieval, to reconnect and integrate those lost parts of self.
Details

Category: Astrology by Dale
Thursday, 21 May 2020
Written by Dale Osadchuk
Views: 926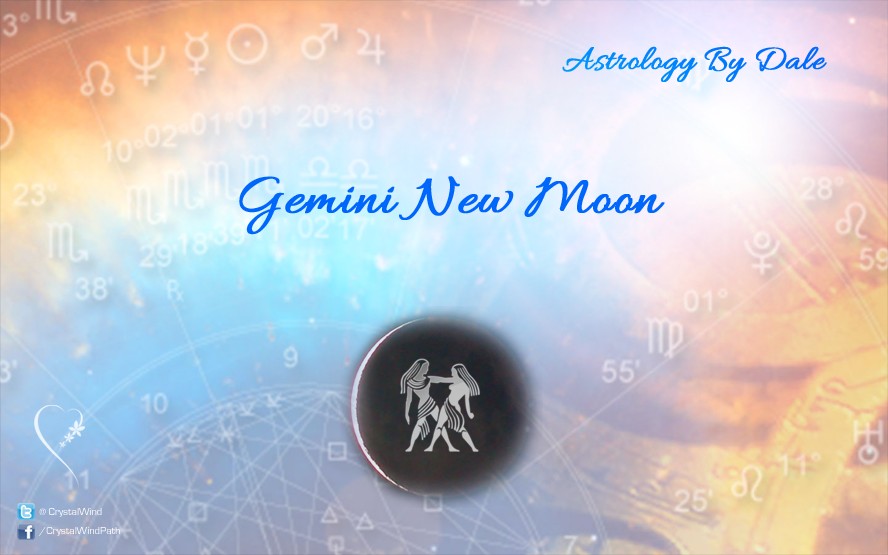 Dale Osadchuk
2020 Gemini New Moon
22 May at 10.39 am PDT- 1.39 pm EDT- 6.39 pm BST (summer time GMT)
23 May at 1.39 am AWST Perth, Australia- 3.39 am AEST Sydney, NSW, Australia
This is going to be an extraordinary Moon cycle. The Sun and Moon are meeting at 02 degrees Gemini 04. They are guided by Mercury at 20 degrees Gemini 49 (traditional ruler) and Venus Rx at 20 degrees Gemini 03 (Soul Centered ruler). These two joined together very early this morning low on the western horizon (looking within and discovering personal power). Together they are asking us to change our thinking from ego consciousness to cosmic consciousness. They are both "out of bounds" which means they are beyond the influence of the ordinary. They are supporting us to break out of whatever box we are stuck in. This Moon cycle is about adaptability and flexibility and seeing things in new ways. And so the joyful dance of transformation continues. Butterfly is the Sacred Totem for Gemini.
Details

Category: Astrology by Dale
Tuesday, 19 May 2020
Written by Dale Osadchuk
Views: 1447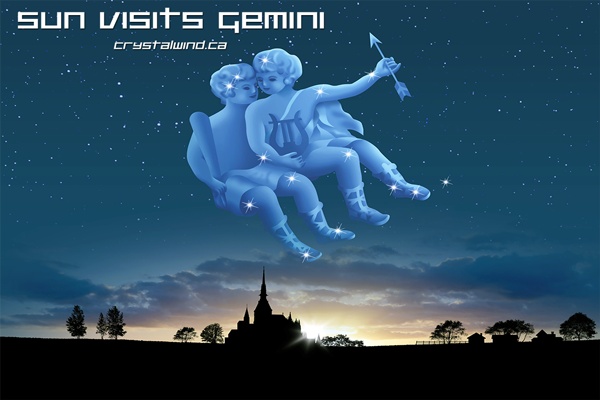 Dale Osadchuk
2020 The Sun visits Gemini May 20 at 9.49 am EDT to June 20 at 5.44 pm EDT
In the Northern Hemisphere while the Sun visits Gemini we are in The Flowering Time of our Medicine Wheel. The birds are singing and nesting, the squirrels and chipmunks are busy running about, and the bunnies have returned. Here in the North Country it has been a cold wet spring but the warmth of Grandfather Sun is inviting the Plant People to flower and the Standing Ones to create their canopy of soft green leaves. In Gemini he is asking us to write our new story. We may be tempted to return to "normal" (lockdowns are being lifted all around the world) but this Sun journey is reminding us we have to continue to walk the path of new ways of being.
Details

Category: Astrology by Dale
Wednesday, 06 May 2020
Views: 1374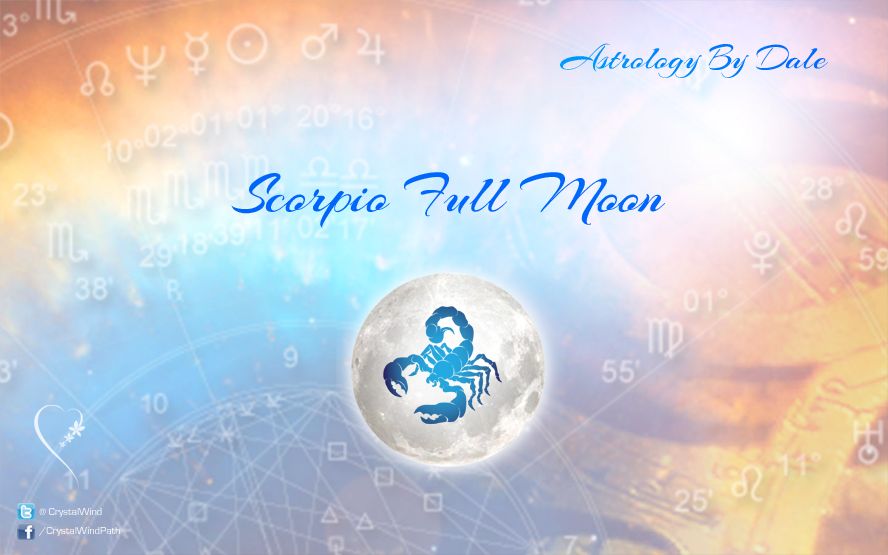 Dale Osadchuk
2020 Scorpio Super Full Moon
07 May at 3.45 am PDT- 6.45 am EDT- 11.45 am BST (summer time GMT)
6.45 pm AWST Perth, Australia- 8.45 pm AEST Sydney, NSW, Austalia
Whenever the Moon visits Scorpio the energy is intense and deep. Scorpio is Fixed Water. It invites us to explore what lies beneath. Like the iceberg we only see the tip. Underneath is the massiveness. This Scorpio Full Moon is the last in the series of Super Full Moons (Mar 09-healing mind, body, and spirit, and April 07-new vision for relationship to others and self). Super Moons make whatever we are focused on more intense. This Full Moon is healing, release and transformation. It is about facing our greatest Shadow and emerging into the Light.
Our Shadows hold our fear. Fear makes us feel powerless. Love empowers us.
Who is Online Now
We have 1368 guests and no members online
CrystalWind.ca is free to access and use.

X
Right Click
No right click