Astrology by Dale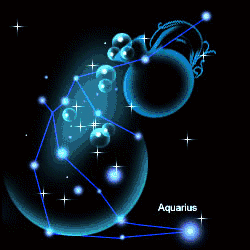 Crystal Wind™ is thrilled to present Moon Astrology, Planetary Activations and Zodiacs by Dale Osadchuk.
Dale Osadchuk is an Artist, Spiritual Astrologer, and Transformational Counsellor and is available for consultations in Sharon (just north of Newmarket) Ontario, Canada in person or by telephone. You can contact her at her cell number 905-589-0192. To receive her brochure of Astrological Sessions, New Moon Meditation Schedule or to be added to her free New Moon list contact her at you can also find Dale on www.facebook.com and www.crystalwind.ca
Details

Category: Astrology by Dale
Monday, 03 August 2020
Written by Dale Osadchuk
Views: 1322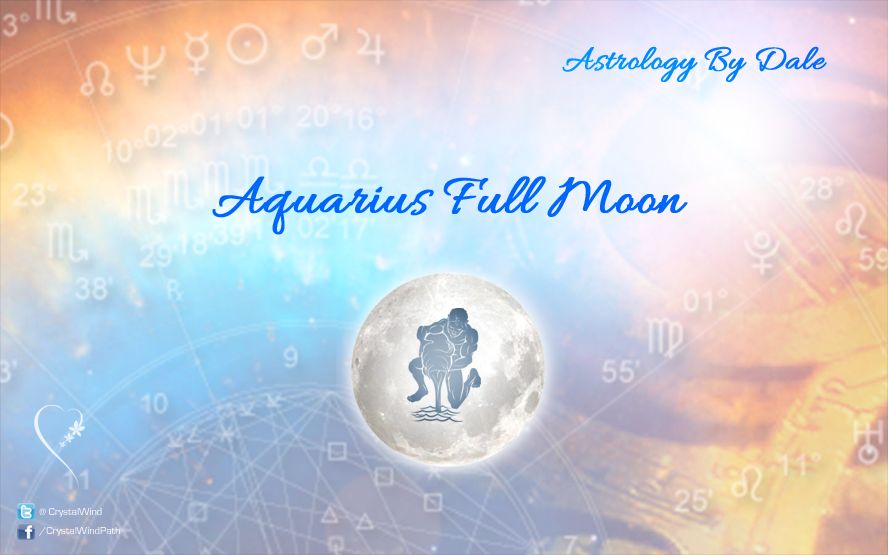 Dale Osadchuk
2020 Aquarius Full Moon and August Planetary Dance
Full Moon 03 Aug- 8.59 am PDT-11.59 am EDT- 4.59 pm BST (summer time GMT)
03 Aug 11.59 pm AWST Perth- 04 Aug 1.59 am AEST Sydney NSW Australia
Full Moons are the time when the intentions we set at the previous New Moon are blossoming. That was the Cancer New Moon of July 20 when Saturn (limitations and obstacles) in Capricorn (society and authority) was in opposition (opposing forces) to the New Moon. Since then the lockdown due to Covid 19 has started to be eased but with consequences. Younger people under age 40 have now been diagnosed with the virus. I believe that is the influence of Mars in Aries (impatience and impulsive actions) that defies following the rules. Mars is very active this August setting the theme for the lessons of the next six months. But let start with the Aquarius Full Moon.
Details

Category: Astrology by Dale
Wednesday, 22 July 2020
Written by Dale Osadchuk
Views: 973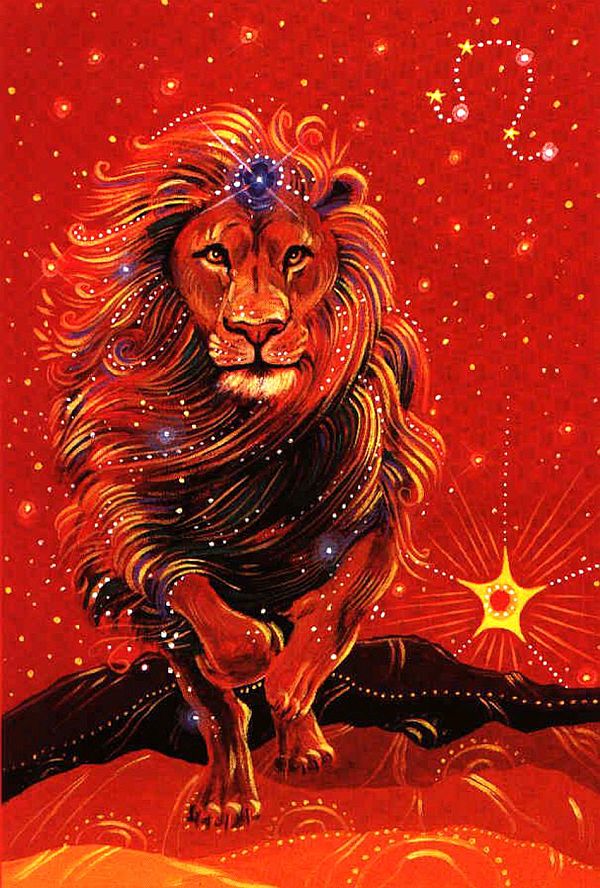 Dale Osadchuk
2020 Sun visits Leo and Earth visits Aquarius 22 July- 4.37an EDT to 22Aug- 11.45 am EDT
The Sun in Leo asks us to send our special Healing Heart Light out into the world and the Earth in Aquarius asks us to be guided by our Cosmic Consciousness. The Tarot Constellation of Strength, courage and self-esteem is being activated. The theme is discovering our inner strength and the courage to be centered in our authentic self with compassion and loving kindness for all. It is time to be guided by the wise heart not the judgemental mind and intellect. Leo and Aquarius also activate the 5th Ray of Knowledge and Healing. When we know better we do better. Our 5th Ray Archangels are Raphael, the shinning one who heals, and Mary, unconditional love and acceptance.
Details

Category: Astrology by Dale
Monday, 20 July 2020
Written by Dale Osadchuk
Views: 1820
Dale Osadchuk
20 July at 10.33am PDT- 1.33pm EDT- 6.33pm BST (summer time GMT)
21 July at 1.33 am AWST Perth- 3.33am AEST Sydney, NSW, Australia
This is a Re-Do New Moon that has the vibration of a Full Moon opposition. Oppositions ask us to integrate opposing energy so we experience balance and harmony. On this Lunation day the Moon in Cancer first trines Neptune in Pisces (ease and spiritual flow) and then during the next 12 hours opposes Jupiter Rx in Capricorn (revisioning your spiritual vision) Pluto Rx in Capricorn (releasing what no longer serves us and embracing transformation) then 22 minutes after the exact New Moon Luna will oppose Saturn Rx in Capricorn (identifying what limits and restricts us and prepare to release whatever that is). Then the Moon will enter Leo at 4.16 pm EDT (the ego personality or the Compassionate Heart). But we are not done with the oppositions yet. At 6.28 pm EDT the Sun in Cancer (emotional intuitive guidance) will oppose Saturn Rx in Capricorn (how you feel empowered or not in the World). While the Moon and Sun oppose the Capricorn planets the astrological Earth is in Capricorn and merges with them. She gives us the opportunity to create a strong spiritual foundation for our Soul Purpose Path.
Details

Category: Astrology by Dale
Sunday, 05 July 2020
Written by Dale Osadchuck
Views: 1368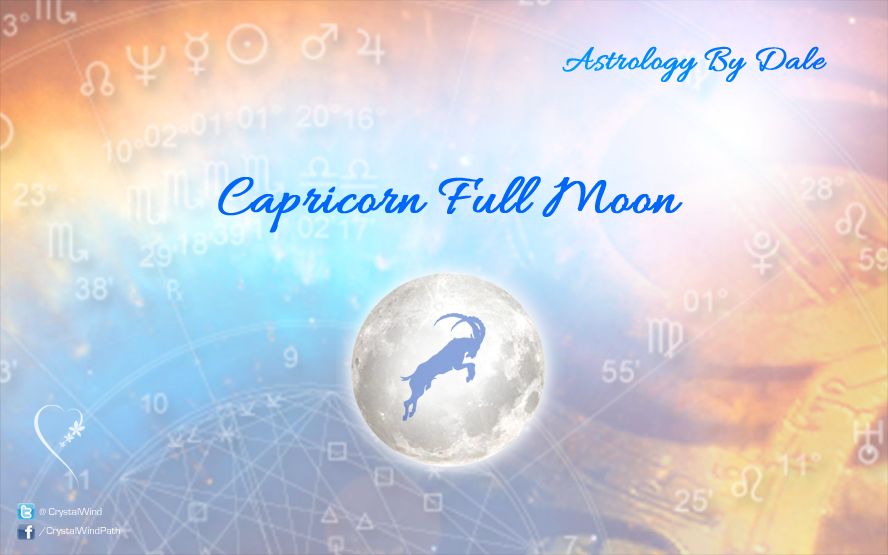 Dale Osadchuk
04 July at 9.44 pm PDT
05 July at 12.44 am EDT- 5.44 am BST (summer time GMT)
12.44 pm AWST Perth- 2.44 pm AEST Sydney NSW, Australia
Full Moons are a time for the blossoming of ideas that were initiated at the previous New Moon. They are also an energy of completion. This Capricorn Full Moon Eclipse takes us way back to July 12, 2018 when the cycle of Cancer/Capricorn Eclipses began. That was a Solar Eclipse (new beginnings) at 20 degrees Cancer (home, family, roots, and origins, nurturing, and healing). At that time Pluto, the transformer, was at 20 degrees Capricorn travelling with the Earth, our precious home to all of her kingdoms. The message was the time for letting go of the old and embracing transformation was paramount. And here we are at the end of this cycle but still in the middle of experiencing transformation to the new. Has not happened yet. Pluto will help. He is a strong ally at this Lunation.
Who is Online Now
We have 805 guests and no members online
CrystalWind.ca is free to access and use.

X
Right Click
No right click