Colors: light blue to greenish
Uses: strengthens bones, beneficial for arthritis, hardening of the arteries and muscles, sciatica and lumbago.
Star Sign: Leo
Planet: Mars
Element: Fire
Chakra: Throat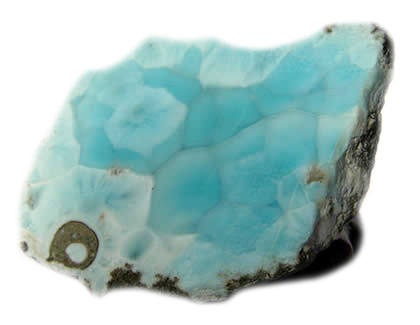 Tips For Larimar
Wear cooling larimar to draw out inflammation, fevers, and sunburn heat.
Keep larimar with you when you are working on letting go of attachments.
Place larimar in your home to bring tranquility of water/sea and air to the heart and mind.
Carry a piece of larimar to help you release self-imposed bonds.
Larimar is a gentle, soft, sky-blue Caribbean healer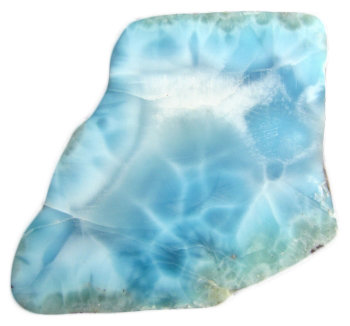 Larimar protects against negative energies.
Larimar pleasantly uplifts the heart and eases stress.
Larimar with red spots helps gentle people be more assertive.
Soothes and uplifts hurt, fear, depression, pain of life, changes in love.
Larimar is a stone of self-expression, patience, acceptance, simplicity and creativity.
This stone breaks old thought patterns and opens up new ways of thinking and acting.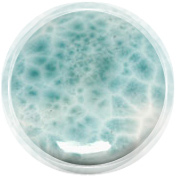 ---