Support crystalwind.ca with your donation and help spread spirituality and positivity.
Blessings!
Category: Crystals and Gems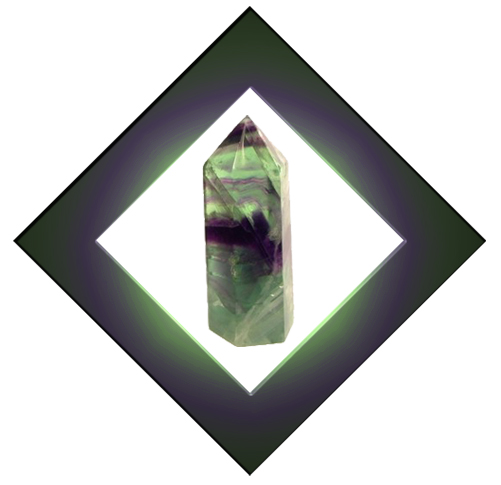 The Focus And Study Stone
Fluorite helps to assimilate ideas and information from many different sources into conscious awareness. Sudden ideas, inventions, new technologies, and dreams of the future are all encouraged by this stone. Working with the brow chakra, fluorite focuses its energy on the functioning of the mind, helping physical co-ordination, dexterity, balance, and learning skills.
Energy: inventive, co-ordinated, integrated
Colours: translucent in shades of blue, purple, pink, red, white, brown, yellow, gold or colorless
Uses: Fluorite can be used for self-discipline, harmony, balance, empowering female energy, other-world experience, cancer remission, arthritis, enhancing sexuality, spiritual awakening and out-of-body experience. Fluorite projects a sense of peace and tranquility. Benefits teeth and bones.
Star Sign: Pisces
Planet: Neptune
Element: Water
Chakra: Brow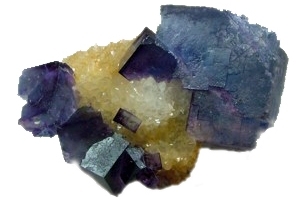 Tips For Fluorite
Put fluorite on your desk to focus your mind
Give a gift of fluorite to bond a relationship
Place fluorite in children's bedrooms to reduce over-excitability at night
Carry fluorite to help overcome eating disorders
Place fluorite on your desk to reduce the tiring effect of computer screens
Leave fluorite anywhere you need to create order from chaos
Wear fluorite to help your body detox
Mind-stilling fluorite is conducive to meditation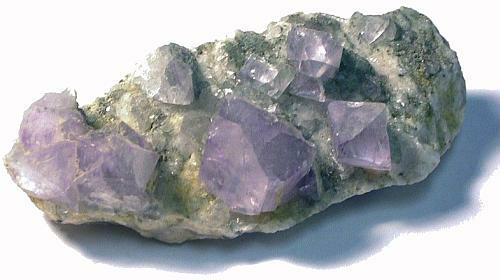 Fluorite is the "official" stone of Reiki.
Yellow fluorite helps in the treatment of diseases of the spleen and kidney.
Green fluorite relieves asthma and regenerates the lung tissues.
Blue fluorite combats colds, infections and sudden circulation problems.
Violet fluorite has a beneficial effect on the head and brain.
According to folklore, it is the home of rainbows.
Because of its wide range of colours it is often said that it contains something of all the other gemstones in it. Fluorite gradually removes pain when placed directly on the affected area. The direct application of the stone is particularly helpful for ailments such as energy blockages, respiratory problems, arthritis, joint problems and stiffness, suppurating wounds and skin diseases.
Fluorite is cleansed in warm water. After cleansing it should be charged in the sun or among rock crystals.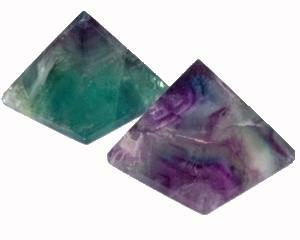 Purple Fluorite
Tips for Purple Fluorite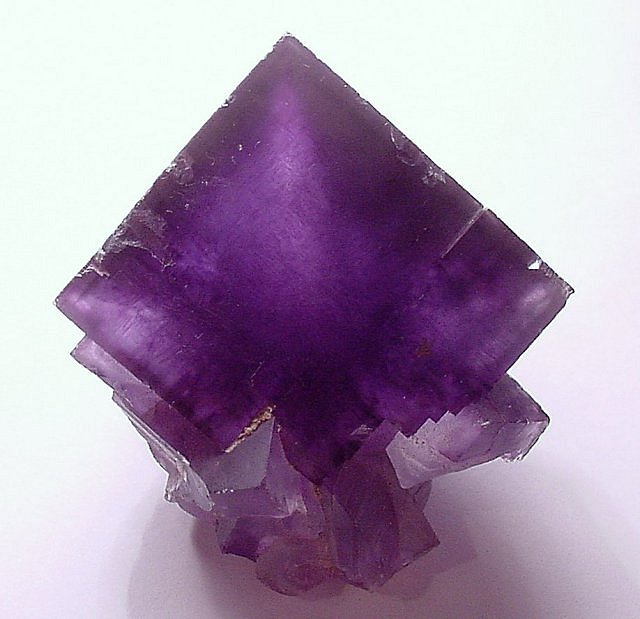 Wear purple fluorite or keep it with you when learning new lessons to help you concentrate.
Hold purple fluorite for eloquence if you get stuck for words
Place purple fluorite in a stressful workplace to assist your mental abilities
hold purple fluorite and focus on any issues troubling you - especially if you have been emotionally or physically unwell for some time and nothing seems to be helping
Soothing purple fluorite enhances understanding of dis-ease on a deep spiritual level
Yellow Fluorite
Star Sign: Leo
Planet: Sun
Element: Fire
Chakra: Sacral
Tips for Yellow Fluorite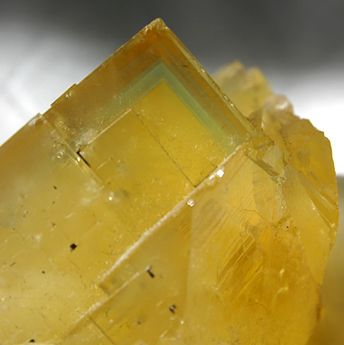 Put yellow fluorite in the centre of a group to create a positive dynamic
Wear or carry yellow fluorite to promote weight loss, and to dispel toxins from mind and body
Hold yellow fluorite to enhance creativity and the flow of ideas
Lie down and place yellow fluorite on your brow chakra to clear your mind of negative thoughts and worries
Place yellow fluorite in your hall to draw spiritual energy into your home
Energizing yellow fluorite stimulates the creative mind
---
All crystal healing uses, magical uses and metaphysical definitions are provided as a means of education, and do not imply a guarantee of effect. Those suffering from illness should consult with their General Practitioner in the first instance. Crystal healing is a holistic complementary healthcare practice and should be carried out by a suitably qualified crystal healing practitioner.
© 2010-2019 crystalwind.ca. All rights reserved.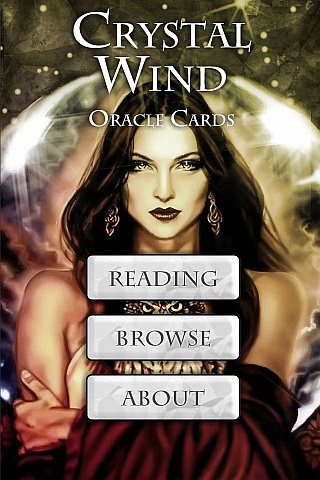 Cut Through The Illusions!
Available On

Spirit Animal Totem Of The Day!
Who is Online Now
We have 1034 guests and no members online