Support crystalwind.ca with your donation and help spread spirituality and positivity.
Blessings!
Written by Scott Mathews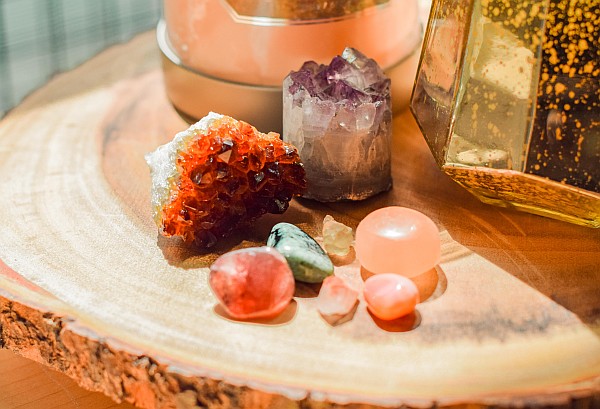 As you grew up, you probably heard the saying 'money does not grow on trees' more than a dozen times from the adults around you. While there is some truth in it, it's not difficult to become wealthy and start living the life of your dreams. It's fun to imagine that you are a step away from manifesting money and becoming rich thanks to the power of crystals.
Crystals have been reported to help with peoples' emotional needs. And the majority see them as powerful tools that will help them achieve their personal and financial goals. To become rich in this world, having the best crystals is just one side of the coin. You need to work on your mindset.
The majority of people today have a scarcity mindset. They believe that money or wealth is scarce. And only a few people have the power to be wealthy. They believe that people should suffer in poverty for a few people to thrive.
On the other hand, wealthy people have an abundance mentality. They believe that there is enough to around for everyone. They think of money or wealth like grains of sand on a beach or water in an ocean. And this mindset makes them wealthier every day.
We can learn a lot of things from nature. When we look at nature, we see abundance everywhere. Drop a seed in the ground and after a few days, it produces a crop with seeds that have the potential just like the first one.
According to edubirdie review, crystals cannot help a person with a scarcity mindset. You have to do the work. A crystal is just but a catalyst that accelerates the process. Limiting beliefs will only hold you back and you'll live craving money all your life. To avoid this, change your mindset and use the best crystals and charms. Here are some of the best crystals for you.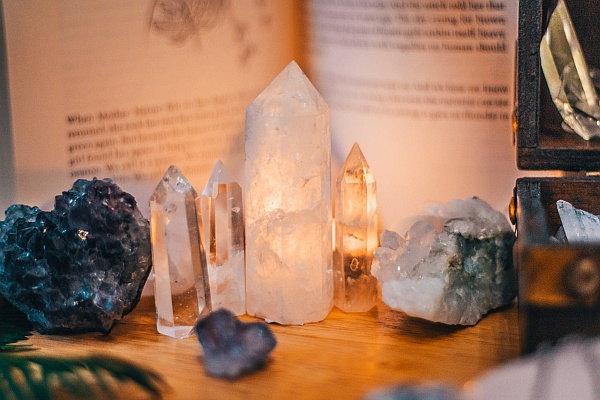 Color: Green
Origin: Zambia, Middle East, Germany and Russia
This remarkable deep green crystal is popular for eliminating negativity. It also protects against misfortune which is important in the process of creating wealth. This gemstone is an energy magnet.
As we said earlier, money is just a form of energy. Placing this crystal with money will help stay focused and figure out the best way to solve your money problems. It's popularly referred to as the Stone's Merchant thanks to its color and reputation. It is a remarkable stone that will bring prosperity into your life. To create wealth rapidly using this stone, place it in your purse or wallet and walk around with it all day.
2. Pyrite
Color: Gold/ Yellow
Origin: South Africa, Russia, Peru, Sweden, North America, Czech Republic, Spain, Australia, and Japan
Chakra: Solar Plexus
As top resume writing services reports, pyrite is an energetic mineral popularly known as the Fool's Gold. There's nothing foolish associated with it especially when it comes to manifesting abundance. It's one of the best crystals for you. Its name comes from the Greek word pyr, which means fire.
Apart from helping you become wealthy, it ignites, your courage, vitality, and persistence. These are some of the great traits to have at any workplace. Pyrite will help you tap into your creativity, attract the people you need, and support your mindset shift from scarcity to abundance.
3. Green Aventurine
Color: Green
Origin: Brazil, Russia, Italy, Nepal, India, Spain and Tibet
Green Aventurine brings back money that you may have spent unwisely. It doesn't do this directly. However, it helps you grasp opportunities that may have slipped from the palm of your hands. Keep in mind that this stone will not bring back your money directly.
It is your responsibility to make financial decisions. It's usually referred to as the Stone of Opportunity because it combines the security gained from healing with doors of opportunity opening up in a timely fashion.
The best way to use this crystal is by holding it close to your heart when meditating your intention for wealth and abundance.
4. Citrine
Color: Brown, Yellow ranging from honey to pale
Origin: France, UK, Madagascar, USA, and Brazil
Citrine, popularly known as the Lucky Merchant's Stone, is usually associated with success in the financial world. It's one of the most potent crystals for manifesting wealth. It doesn't just help in overcoming challenges to earning money, but also retaining it.
According to dissertation help online, this stone will encourage you to become a giver. By being generous, you'll not only make more friends but also increase your chances of receiving more. Citrine is the best crystal in amplifying your intention and helping you figure out the best ways to make, spend, and save money wisely.
The best spot for citrine in your home is in the wealth corner. This is where you work at home or spot that you use to make financial decisions.
5. Clear Quartz
Color: Clear
Origin: Worldwide
Chakra: Crown
Clear Quartz is an amazing crystal that will bring and amplify energy into your life. It can be used to turn any goal into reality including financial abundance. You can accelerate the process of getting rich by using clear quartz with other crystals.
If you are creating a new business, clear quartz will help you get what you need to realize your goal. This could be clients or amazing ideas. The best way to use clear quartz is by placing it in your working area together with other crystals.
6. Green Jade
Color: Green
Origin: Myanmar, Russia, China, Mexico USA, and Guatemala
Chakra: Heart
According to Mailbutler, Green Jade popular across the world due to its healing energy. It has the power to dissolve self-limiting beliefs especially those that are related to receiving money. It has been used by different cultures in the world as a stone of luck. Instead of bringing wealth quickly, this stone boosts your energy and focus in the long run especially when working towards financial independence.
A Jade elephant is usually associated with prosperity. A raised trunk will bring you all the riches and abundance you've been dreaming about.
Color: Green, Turquoise
Origin: Russia, Madagascar, India, Brazil, and the USA
This crystal is as powerful as its name. It works by eliminating energy blocks and bringing positive feelings and work ethic to your financial ventures. It calms the mind and reinforces leadership qualities. This is an amazing stone that will bring luck and success in your work and life.
8. Tiger's Eye
Color: Yellow, Red, and Brown
Origin: USA, Australia, Mexico, Brazil, and India
Chakra: Root, Solar Plexus
Tiger's eye has an omniscient ability to bring your intentions and dreams into reality. This crystal will help you get promoted at work and increase your chances of success if you're starting a business.
With its remarkable combination of solar and earth energy, the tiger's eye is a great stone that will help you stay grounded and act sensibly with your money. It will help you to manage your assets properly while protecting you from being too greedy.
It has also been associated with good fortune and luck. Therefore, don't underestimate its ability to lead you to fortunes especially when you combine it with another crystal on this list.
According to Modelonamission, the best way to use Tiger's eye is by placing it in your pocket or wallet during the day to avoid making poor decisions.
9. Peridot
Color: Green
Origin: the USA, Canary Islands, Russia, Brazil, Sri Lanka, and Egypt
Chakra: Solar Plexus and Heart
Peridot will bring light and positive energy into your life to increase the chances of achieving your goals. Your goals can be anything including getting rich. It works by clearing the blockages in the Solar Plexus and Heart Chakra. And this will make you feel valuable and ready to receive loads of cash. Eliminating negative self-imposed beliefs is crucial for attracting wealth and abundance in your life.
Practical tips for using crystals of prosperity
Crystals respond well to intentions especially those that are financially related. Here are some of the best and easiest ways to use them:
Sleep with these crystals under your pillow to help you generate money-making ideas
Place crystals at different areas in your house to help you cultivate an abundance mentality
Place money crystals in your home office or spots where you make financial decisions
Place crystals on the appropriate chakras when meditating to turn your dreams into reality
Carry crystals in your purse, wallet or pocket throughout the day to make wise decisions
Conclusion
If you want to manifest your deepest desires and intentions in life, crystals are the way to go. Investing in these crystals will greatly increase your chances of getting rich and living the life you've always dreamed of.
You also need to work on your beliefs and mindset. Keep in mind that self-limiting beliefs and a scarcity mindset won't take you anywhere. Change your thoughts and beliefs and your life will improve dramatically.
---

Scott Matthews is an experienced editor and writer at Dissertation-today.com , best custom essay and assignment writers australia. He loves helping people achieve their financial and health goals. During his leisure time, he reads books or travels with loved ones.
This article is written exclusively for CrystalWind.ca. © 2020 crystalwind.ca. All rights reserved. Do Not Copy.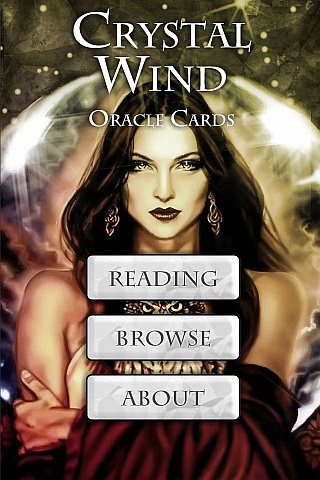 Cut Through The Illusions!
Available On

Spirit Animal Totem Of The Day!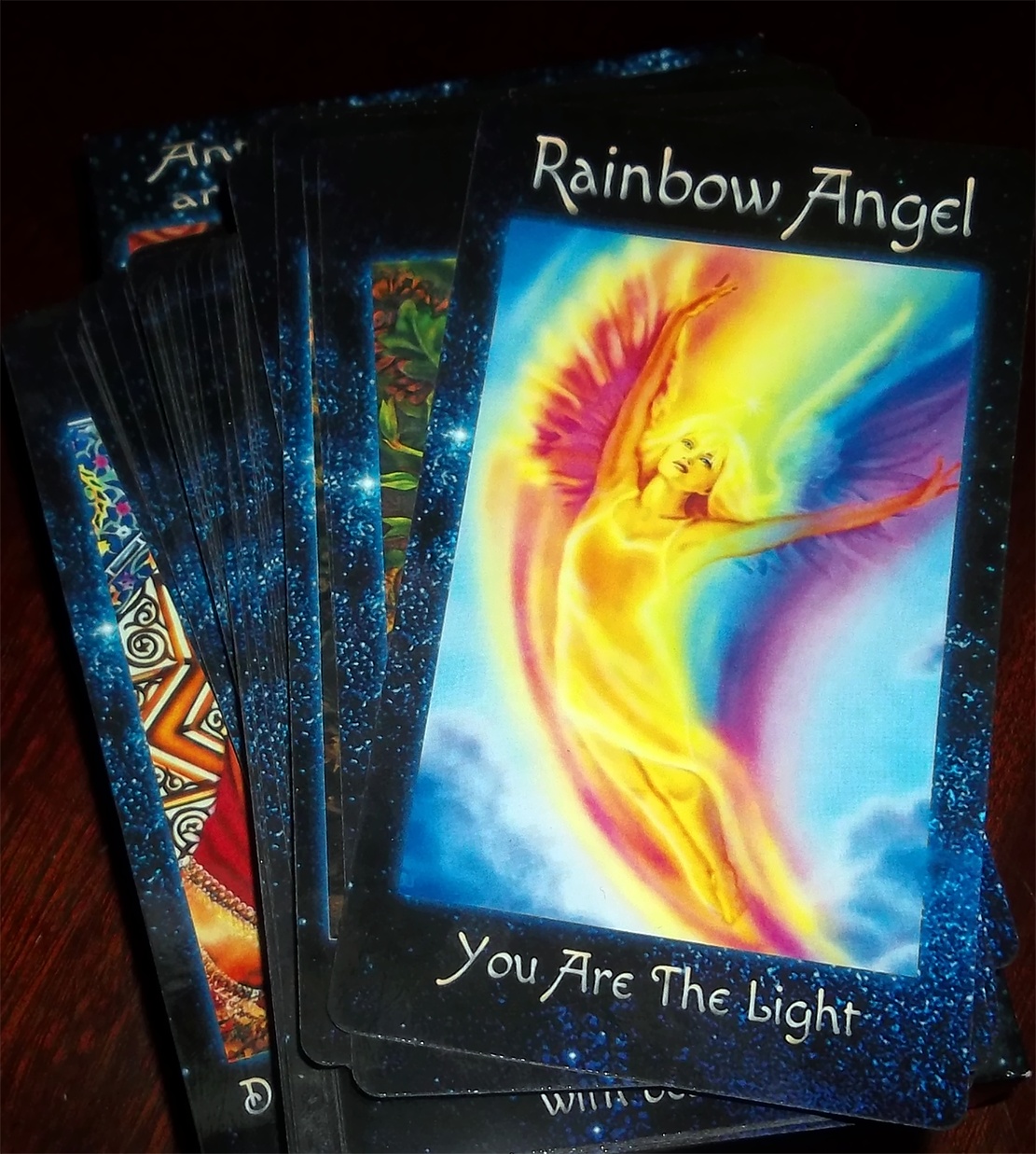 The Crystal Wind Oracle
Myth & Magic Card Deck!
Details Here!
NEW Expanded
Printed & Boxed!
Now with 58 cards!
Who is Online Now
We have 1388 guests and no members online