Support crystalwind.ca with your donation and help spread spirituality and positivity.
Blessings!
Category: Crystals: In-Depth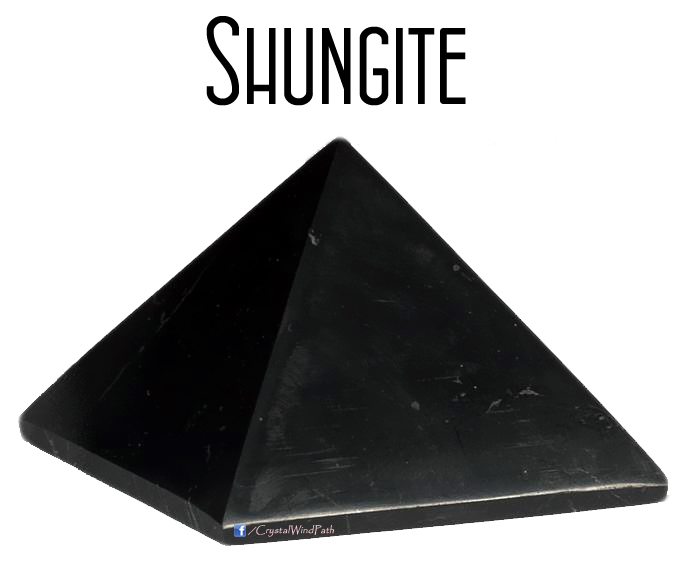 Shungite... An Ancient Healing Stone for Today
"Shungite cures, rescues, purifies, heals, protects, normalizes, restores and even stimulates the growth. Amazing rock: it kills and devours anything that harms people and other living beings, and concentrates and restores all that is good. The scholars who have studied shungite in one voice declare, it is a miracle! "
From the book by A. Doronina "Shungite - the stone-savior"
Scientists estimate the age of shungite to be almost 2 billion years. Though it is similar in appearance to coal, it is found in very ancient layers of the Earth's crust that were formed when there were no life forms on the Earth.
Where did this strange rock come from? At that time there were no forests to form carbides such as coal. Experts claim there were only proto bacteria living in an oxygen-free atmosphere. But suddenly huge deposits of this marvelous mineral seem to have appeared.
It is found in only one place in the world which is the Zazhoginskoye deposit near Lake Onega in the Shunga region of Karelia, North West of Russia.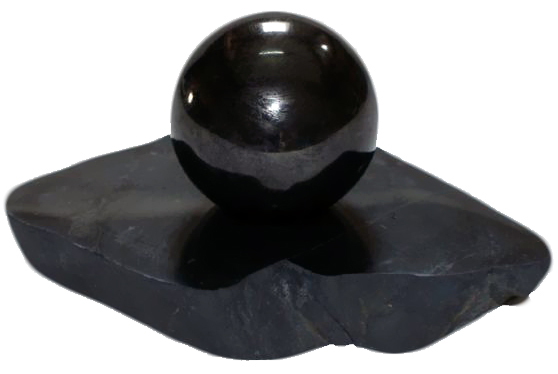 Who gave them to mankind? Why? How? The answers to the first two questions are quite simple. Having foreseen the trap that man would be driven into by civilization's "achievements," God showed the way out. He made shungite to heal and rescue life on the earth. It is not in vain that some prophets point to the North as the place of rescue from environmental disasters.
The answer to the third question comes from science. There are at least three theories to explain shungite's origin:
Primitive microscopic organisms existed in shallow bays of the ancient sea. Sea scurf rich in these organic remains formed a material that produced shungite.
According to another rather exotic version, shungite is a part of a gigantic meteorite that brought a part of a decomposed planet called Phaeton to the Earth. Phaeton is believed to have had carbon-based life forms. The gigantic fragment brought them to earth and formed the shungite field in the area of impact.
Some researchers assert that the form and structure of shungite have volcanic features. The volcanic ejection of the shungite substance would have played the same role as the hypothetical Phaeton fragment.
Whichever of these theories may hold the truth, it cannot be disputed that shungite with its unique healing qualities and abundance of remarkable characteristics, is a mineral like nothing else on earth.
SHUNGITE is a mineral described formally as natural Carbon Black.
Chemical Formula: C; Hardness: 3.5-4; Density: 1.8-2.0
Shungite is an amorphous variety of graphite of intense black color, which outwardly resembles anthracite. Shungite is unique in its composition, structure and properties. It is a natural composite with a homogeneous distribution of crystalline silicate particles in a carbon matrix. *Fullerenes have been discovered in this rock.
*fullerene - molecule composed solely of an even number of carbon atoms, which form a closed cage-like fused-ring polycyclic system with twelve five-membered rings and the rest six-membered rings .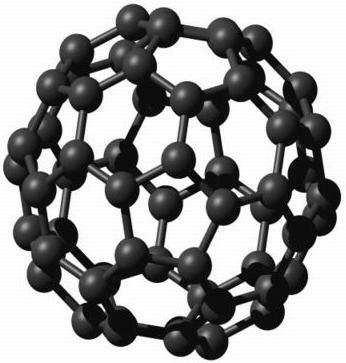 Shungite exhibits a unique shielding effect for harmful electromagnetic radiation of any origin like computers, microwave ovens, TV sets, mobile phones and others. Shungite is a mineral, which has no analogues of range and diversity of its healing properties. Generally Shungite heals, saves, cleans, improves, protects, neutralizes and regenerates.
An amazing rock: it eliminates and absorbs all that imposes a hazard on people and living beings, but it concentrates and restores all that is helpful for a human being. Shungite shields electromagnetic radiation of high and ultrahigh frequency. The scientists who have investigated the shungite declare unanimously, it is a miracle!
Shungite helps relieve headaches, stomach aches, backaches, pain, and spots on the skin.
A shungite pyramid is a shield for hazardous radiation. The scientific investigations of trustworthy scientists showed that pathogenic and electromagnetic radiation causes heart diseases and up to 60% cancer diseases. Shungite protects people from negative influences, is a guard against the "evil eye", and protects against the alien negative power-information field, which leads to sudden deterioration of human health for no obvious reason.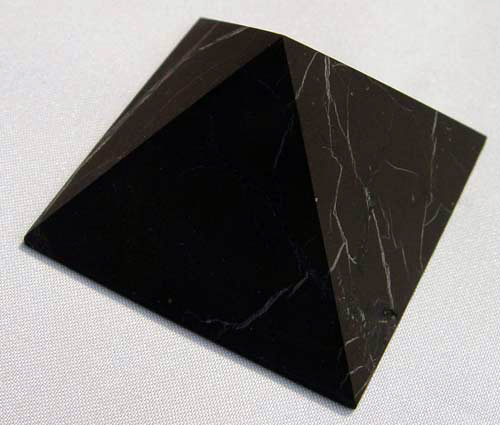 Shungite will help you:
to protect from geopathogetic events;
to neutralize electromagnetic waves;
to stabilize blood pressure;
to correct energy processes;
to recharge and to keep vitality in the human body.
Ornaments from Shungite are not only attractive, they are also used in the ancient healing art of Stone Therapy that was just recently rediscovered. Shungite stones aid in the healing process by providing their electromagnetic energy and combining it with Mother Earth's healing power, virtually 'feeding' the person.
Shungite in Stone Therapy:
promotes relaxation and brings balance
is used to alleviate chronic and acute health problems
improves the functions of the lymphatic and immune systems
normalizes blood pressure and body functions
assists your body in self healing.
affects the sensory system which stimulates production of neuro-chemicals that bring a sense of well-being.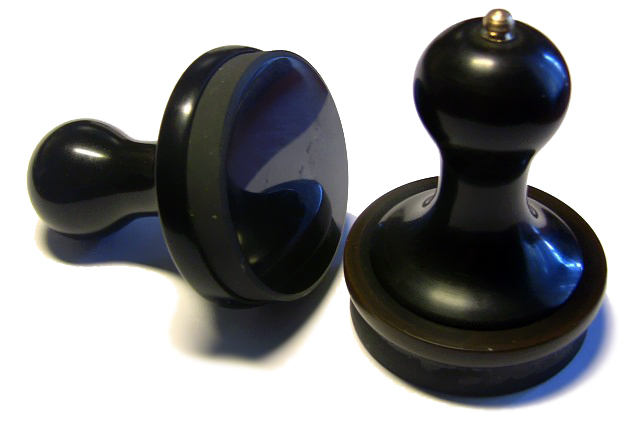 ---
Resources:
http://www.shungitecanada.com/home.htm
http://mineralsinmind.com/hs_shungite.cfm
http://www.shungite.com/Ornaments.html