Support crystalwind.ca with your donation and help spread spirituality and positivity.
Blessings!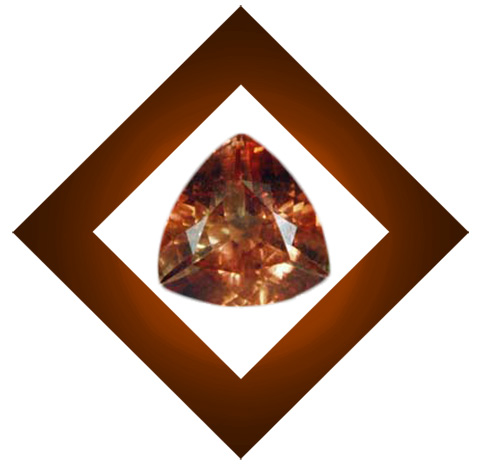 The New Beginnings Stone
Sunstone (Oligoclase) is dedicated to the Greek sun-god Helios because of its golden sparkle. The Greeks believed that sunstone protected the earth from disaster and kept the sun on its right course. Traditional sunstone should not be confused with the sunstone known as aventurine, which belongs to the quartz family.
Uses: Sunstone is a great stone to use when dealing with issues of trust. It is helpful in releasing internal anger, stimulating awareness and self-awareness, and it neutralizing negativity through this awareness. Sunstone allows one to see the highest perspective or vision - use this stone for a journey of discovery into the inner self.
Colours: reddish-brown iridescent, translucentCharacteristics: Leadership, Strength, Abundance of Blessings
Star Sign: Leo & Libra
Planet: Sun
Element: Fire
Chakra: Crown
Numerical Vibration: 1
Candle Color: Gold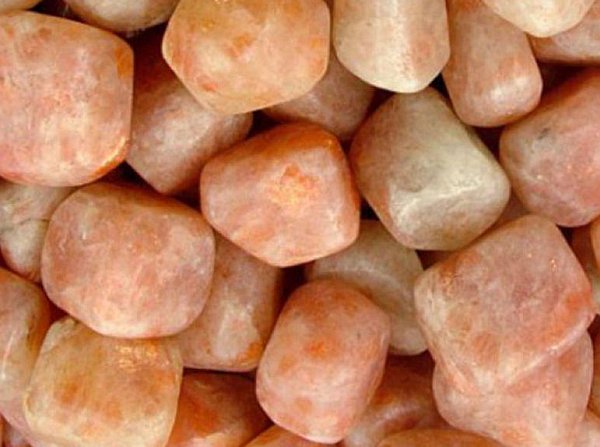 Tips For Sunstone
Keep sunstone near you to see the brighter side of life
Put sunstone in your coin purse or wallet to bring you abundance
Hold sunstone to ease away fear when you are scared
Wear sunstone, the "ghost buster", to keep away bad spirits
Add some sunstone crystals to a bowl of warm water to sooth aching feet
The energy of sunstone brings health, wealth and happiness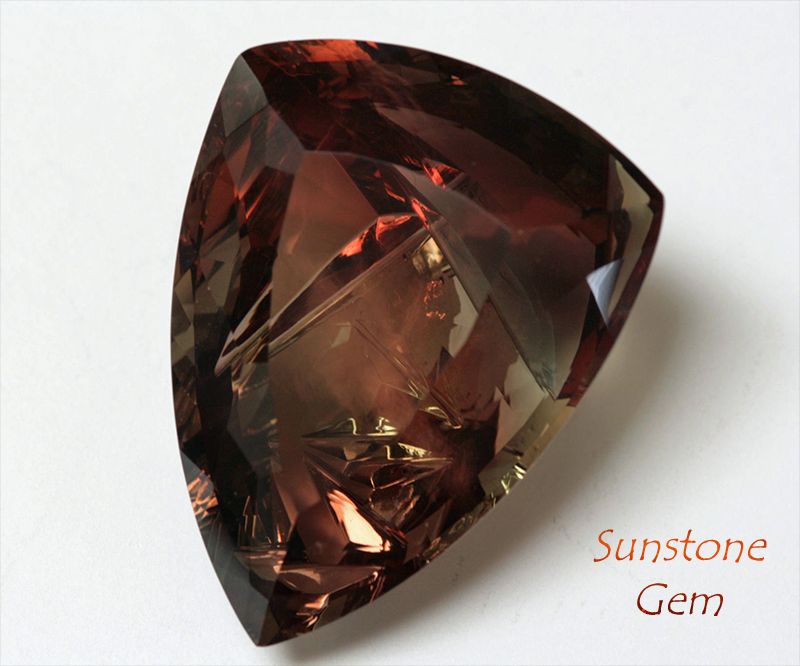 Sunstone increases self-esteem and self-confidence.
Sunstone is an excellent remedy for disturbed sleep.
Sunstone provides the stamina and energy to undertake projects.
Sunstone lifts depression and releases feelings of failure and discrimination.
Sunstone promotes good humour, cheerfulness and good temper.
Sunstone encourages your sunny side to come to the fore.
Sunstone water is an excellent treatment for gout.
Sunstone boosts self-confidence and helps the wearer discover his own nature and live accordingly.
Keep Sunstone with you at all times if you have difficulty saying "No".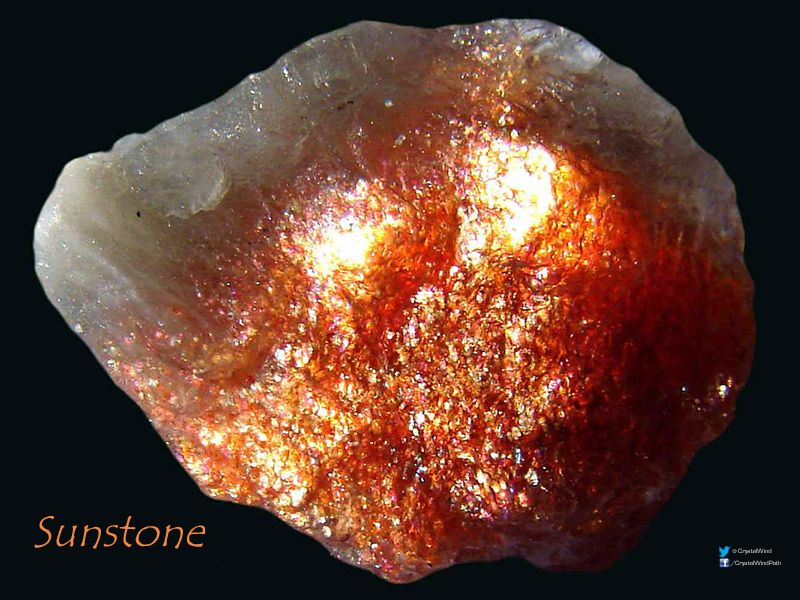 This stone is associated with luck and good fortune. When you work hard and tap into the energies of sunstone, your efforts will be magnified and favorable results will make their way to you.
It will restore the enjoyment of life, your good nature, and the flow of abundance.
Since "sun" is in this gemstone's name, sunstone is associated with the radiance of the sun and the energy it produces to sustain life. Sunstone is said to be a stone of leadership, encouraging the wearer to be open, benevolent and willing to bestow blessings upon others.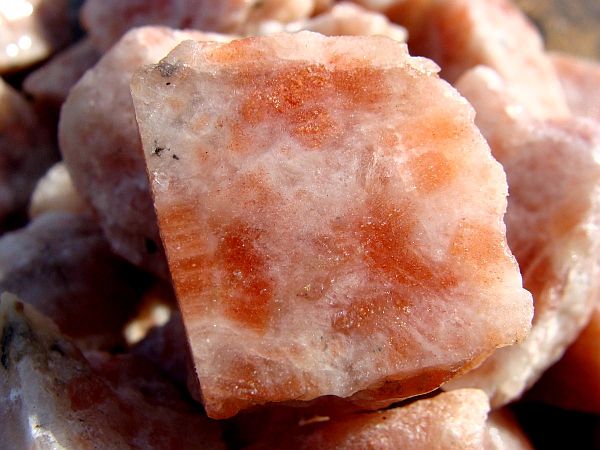 Sunstone reverses the feelings of failure and switches to a more positive attitude when dealing with life events. Sunstone assists one in detaching from old patterns while supporting and encouraging unconventional and exciting opportunities to attain one's goals. Sunstone is a great crystal to carry for those who have a hard time saying "no" and are continually making sacrifices for others.
Sunstone is a proven antidepresive tool, and it will encourage you to take a step farther, to celebrate your own achievements, what you are at the moment, and what you are about to become. It will help you relax and enjoy life, and once relaxed it will help you make additional steps toward your true nature, toward what you really are.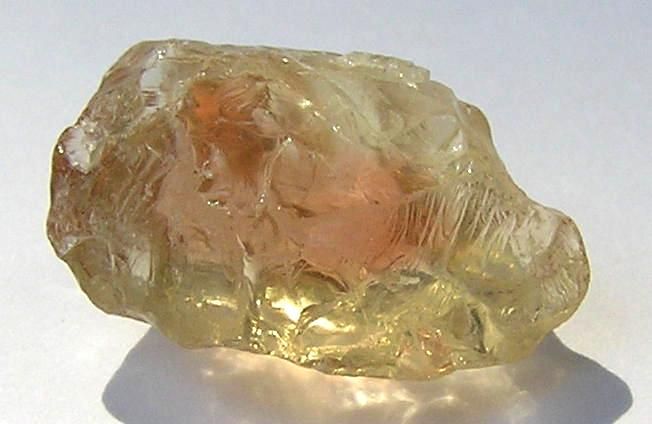 All crystal healing uses, magical uses and metaphysical definitions are provided as a means of education, and do not imply a guarantee of effect. Those suffering from illness should consult with their General Practitioner in the first instance. Crystal healing is a holistic complementary healthcare practice and should be carried out by a suitably qualified crystal healing practitioner.
© 2010-2019 crystalwind.ca. All rights reserved.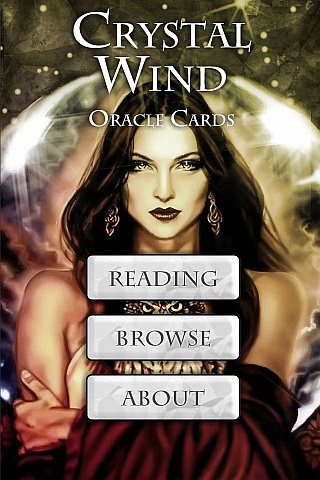 Cut Through The Illusions!
Available On

Spirit Animal Totem Of The Day!
Who is Online Now
We have 732 guests and no members online