Category: Forecasts and Horoscopes Written by Lauren Howard Coleman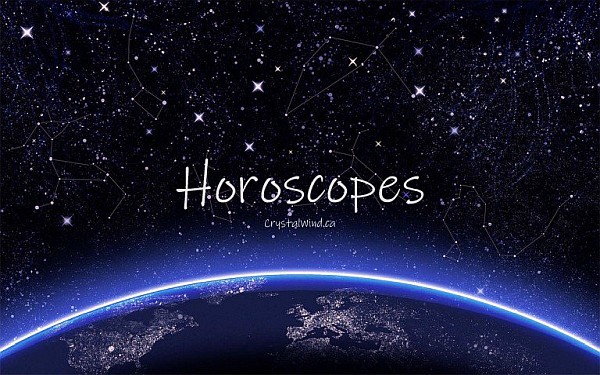 For the Full Moon at 23º Sagittarius 25', for your sign or natal house, check below:
Aries
(9th House) There is a certain restlessness as we approach the Full Moon in Sagittarius on Tuesday. This is a Moon that wants to move, to explore, to go on an adventure. It wants you to expand your horizons beyond your previous boundaries and expectations. However, the issue with this Moon is that there are just too many variables and unknowns, and until you have all the facts it kind of leaves you feeling like you are in a limbo. With Mars and Jupiter in your sign, your first impulse is to leap in and do something, be proactive and fix things right away. But you will also want to be able to discriminate between what you can or cannot fix. By accepting those things that you cannot change, or do not have any control over, then allows you to be able to focus on those that you can. But first you need to have all the facts. Know that with this Moon all things will eventually come to light in their own time. Therefore, ask yourself: What more do I need to know, before I can proceed?
Taurus
(8th House) Serendipitous events and meetings are highlighted when Venus meets with Uranus and the Nodes as they do this week. It's like you are magnetically drawn to those who will be walking along with you on your path. And that is true even if you are not all that sure what that path is. But any number of things are likely to be illuminated within the bounds of the Super Full Moon in Sagittarius on the 14th. Even the darkest corners and crevices of our lives are being exposed, and there is no telling what you will discover in the process. Even things that we had long locked away for safe keeping can emerge in this weather. And what you discover in the process will entice you to want to know even more. This will find you doing a deep dive in your search for truth and understanding. Taurus has been on this journey of self-exploration for a few years now, and the Full Moon is laying it all out on the table, showing you what you have learned so far, and what more you might want to explore moving on.
Gemini
(7th House) On Monday Mercury will come back home to your sign once again. Now that you have sorted out all the different priorities, done the research and explored your options, things should begin to feel like they are finally falling into place. Or at least moving in some direction. Even if you are not quite sure what that direction is just yet. Know that if your way is not entirely clear, to focus on what is right in front of you. This will be all the more so, because the Full Moon on the 14th could feel a bit like you are being barraged with a ton of information, while not necessarily having the specific information you need in order to create a clear cut plan. In that case, know that you are going to have to make do with the information that you have. Allow for flexibility. For there's no telling what could come to light that you hadn't noticed before. And that could change the whole picture. Those Gemini's born between June 11-17th, or have 20-26º of Gemini Rising will be most sensitive to the Full Moon on the 14th, however all Gemini's are bound to feel this one.
Cancer
(6th House) Full Moons are times of fruition, completion and results for efforts made, and decisions made in the past. They can also be tremendously illuminating. All the more so with this Super Full Moon in Sagittarius on the 14th. This can also be confusing. For what is being revealed in the light of the Full Moon could challenge all that you had previously believed to be true. Secrets are revealed. Things that you had not previously realized or seen are laid bare. Anything that you might have been trying to ignore, or been in denial about can no longer be avoided.This Full Moon is trying to shine a light on your health and your daily routines. But without all the information you need, you could feel like some things have gotten away from you. You want to get down to business, create a daily plan with which to work with, and find ways to be useful. Pay attention to what is being shown to you with this Full Moon. Do create a plan using the information and resources that are available to you, while allowing yourself the flexibility for any unknowns that may come down the pike. Ask yourself: What am I able to do now?
Leo
(5th House) Normally the annual Full Moon in Sagittarius is a time for Leo to shine. You see the culmination of your efforts coming to fruition, and you are ready to show your work, take center stage, and be front and center. And this is still true. What may be throwing something of a wet blanket over the proceedings has something to do with things like financial uncertainty; perhaps an unclear agreement; a broken promise; or the fear of something unraveling. Don't allow any distractions to take away from your day in the Sun, or deflate your confidence. The sign of Sagittarius is about expansion, and growing beyond even your own expectations. It is also a sign of joy and enthusiasm. Do go out and be seen. And be your own best self. This is the sort of weather in which you can make an impression that people will talk about for years to come.
Virgo
(4th House) Now that Mercury is direct and appearing to move forwards once again, it will re-enter Gemini on Monday. This will bring a certain restlessness and a desire to get moving. Any plans that had been put on hold are now ready to proceed. And this is despite any distractions and excitement that may be brewing in the light of the Full Moon on Tuesday. Full Moons can often bring a deal of activity. This is a Super Moon which can raise the activity level up an extra notch. With the Full Moon falling in your Solar or natal 4th House, much of that activity can be centered in and around the home. People drop by. Relatives come to visit. You finally get those much needed repairs or changes done in the home. Full Moons are also times of fulfillment, so that something that you've been working towards can finally come to some sort of grateful conclusion. After that it will be a matter of what the next steps are going to be.
Libra
(3rd House) With Neptune transiting your natal or solar 6th House this many years it can often feel like your schedule is getting away from you. So you really don't need any additional distractions. However the Full Moon in Sagittarius could bring all of those distractions up a notch or two, making it difficult to get a handle on your routines, schedules and even your own mind. This is the sort of weather in which you find yourself wandering into rooms wondering what it was you were looking for. Try to keep the activity and the distractions down to a dull roar this week, or you could be at risk of feeling over-extended and mentally fatigued. Try to keep your focus on those things that are right in front of you, rather than taking on any more than you can handle. Any way, you will want to make room for any unforeseen or serendipitous events or offers that could prove to be exciting and illuminating. Begin simple, and then go with the flow. There's no telling where this weather will bring you.
Scorpio
(2nd House) A Mars/Chiron conjunction this week could bring some sort of healing breakthrough as a result of some action or initiative that you decide to take. But probably not without having to open up some old wounds in the process. Be patient with yourself. For this may be just the sort of breakthrough you were needing. Combine that with the Full Moon on Tuesday, and it could be down right illuminating. Full Moons have this way of bringing things out into the open, of making things more obvious and clear, and/or bringing things to a head. Things that were previously hidden or not realized can come to the foreground allowing you to be able to make better judgments and choices. All in all it just makes it that much easier to know precisely what you are dealing with. Know also that the Sagittarius Full Moon is a time for Scorpio to reap rewards or conrfirmation for decisions already made. Do an inventory and count your blessings. These may prove to be more than you realize.
Sagittarius
(1sr House) The Full Moon in Sagittarius on Tuesday is a time of fruition for all of your efforts. Things are brought to a head, or come to a final conclusion, allowing you to see things from a much more objective and broader perspective. What you realize in the light of the Full Moon can be down right illuminating, and even change the picture. Things that you were not aware of, or that you had not known can be brought to light, allowing you to move forward and/or create plans that had been put on hold. Now that Saturn is retrograde it may feel like you had to take a few steps back in order to move forward again, but it should be evident by now why that had to be so. Be honest with yourself, and listen to the feedback and advice from others. And if you got off course, and need to make any changes in order to get you back on the right path, what might those changes or adjustments be? This is the time to make them. All Sagittarians will feel the intensity of this Super Full Moon, but those most affected will be those born between December 12-19th or have 20-26º of Sagittarius Rising.
Capricorn
(12th House) The Super Full Moon in Sagittarius on Tuesday is sextile your ruling planet Saturn. And although this is a Moon that is highlighting themes about the past, or having to release or let go, it is also an opportunity to heal and restore. Sagittarius is an enthusiastic sign, and can bring a number of distractions in its wake, but for Capricorn it can also be a time in which to connect with some sort of practice that allows you to connect with yourself spiritually and psychologically. If you are so inclined, use the Full Moon for divination and/or personal spiritual practices. Allow yourself to connect with yourself on these very deep and primal levels. Meditate. Keep a tablet by your bed, in order to record your dreams. They are apt to be vibrant and rich during the Full Moon. These are times of illumination, in which long buried memories, secrets and things previously hidden are now being revealed and coming to light. And seeing these in the light of day, can change the way that you see the world. Know that if these lead to questions, this could be a good thing.
Aquarius
(11th House) When Saturn stations retrograde, as it did last week, it could make you feel as if you need to take a few steps back before you can move forward again. And it can even make you feel as if you are needing to go back over old territory to deal with stuff that you had already thought taken care of. The Full Moon in Sagittarius on Tuesday is attempting to show you the wisdom of doing so. And to see the advantages of doing things over the right way. It can also be that we are needing to take some diversions from what we had previously thought was our path, in order to make some significant and noteworthy connections with others. The sorts of connections that will have a significant impact on some of the most personal areas of your life. Perhaps opening the way for something new and exciting. In the mean time pay attention. For the Super Full Moon on Tuesday can be a beacon of inspiration for Aquarius, shining a light on your hopes and aspirations for the future.
Pisces
(10th House) Full Moons can be times of fruition. Things that had been initiated in the past or were working on, are now coming to some sort of culmination or completion, and you will now see the results or rewards for your efforts. Full Moons can also be illuminating. And the Super Full Moon in Sagittarius can be all the more so. Things previously hidden or unrealized come to light. Things that we were trying to ignore or avoid will become unavoidable. And because we are seeing things through another's perspective, it can open up a whole new reality or understanding that we had not considered before. Full Moons are often times when we stand back and objectively take stock. And although these are times of harvest, these are also opportunities to make changes. And this is especially so if you feel that you had been led astray, or got off track in any way. Use the information that is being revealed to become better informed, allowing you to make better choices moving forward.
© 2022 crystalwind.ca. All rights reserved.
---
CrystalWind.ca is free to access and use.
Please support us with a small gift of $11.11 or $22.22 or $33.33.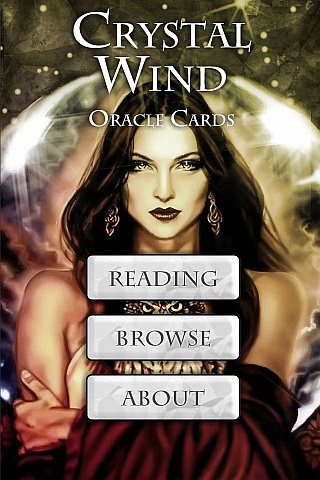 Cut Through The Illusions!
Available On

Spirit Animal Totem Of The Day!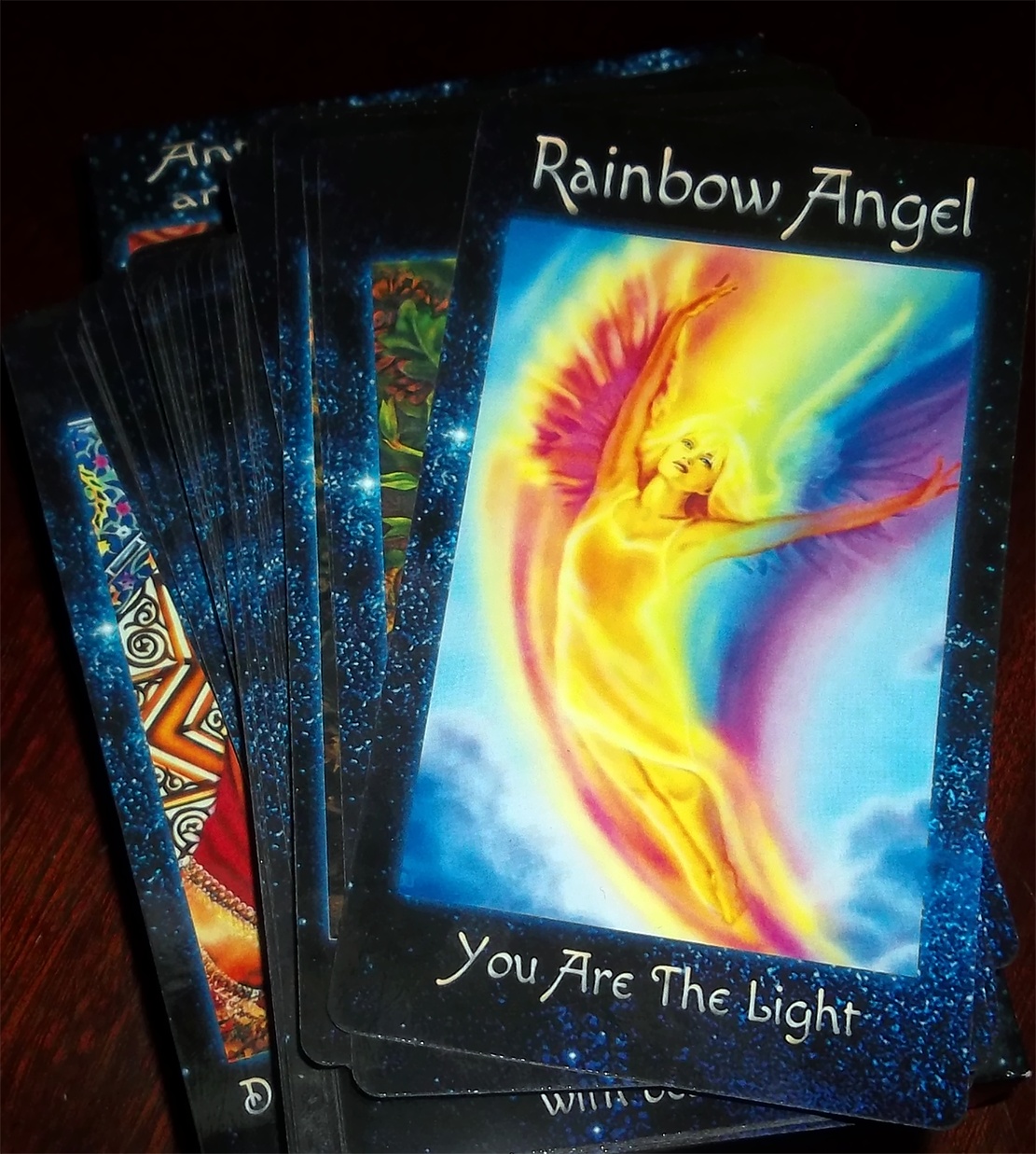 The Crystal Wind Oracle
Myth & Magic Card Deck!
Details Here!
NEW Expanded
Printed & Boxed!
Now with 58 cards!
Who is Online Now
We have 1173 guests and no members online