Category: Intuitive Connections Written by Lyssa Royal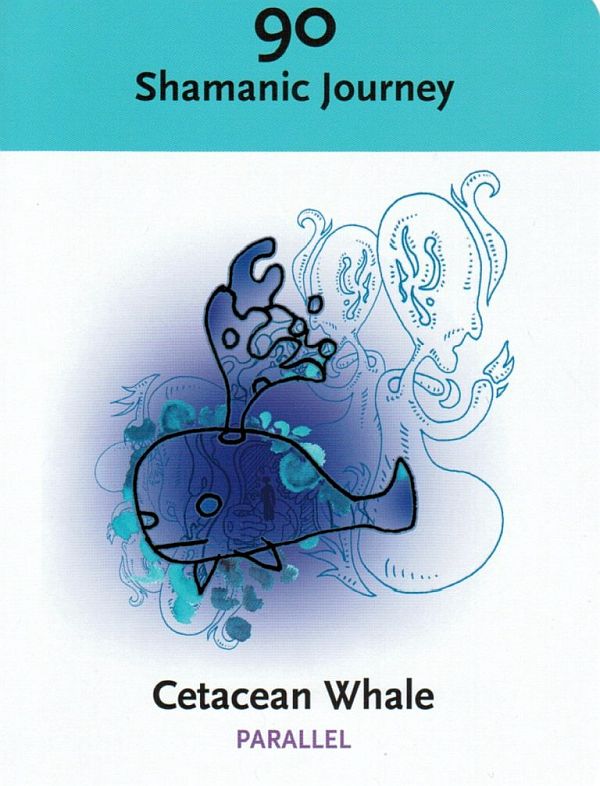 Card #90 | Cetacean-Whale (Parallel) | Shamanic Journey
In previous months, we have mentioned the importance of being willing to journey into the unknown and how this is a necessary step on the spiritual path. The theme of this card is all about that journey into the unknown, and its power to facilitate deep, profound change.
To begin discussing this card, we wish to use a metaphor. Imagine being in a windowless room that is small, with stuffy air, and a feeling of claustrophobia. In that room, you see that there is a door that might be a way out. However, every time you open the door, all you see is blackness. You become afraid to walk into that blackness because you don't know what you will encounter or where you will end up. So, you choose to stay where you feel familiarity and a sense of illusionary comfort. You then distract yourself enough, so you no longer pay attention to the claustrophobia or the stuffy air.
At some point however, the discomfort of the room becomes impossible to ignore. You keep opening that door, but you are afraid to enter. One day, you can't stay in that room anymore. You open the door, cross the threshold, and walk into the darkness. What will you encounter there? At first, you may feel a tremendous amount of fear and you may encounter "demons" that are really your own projections. That is your first test. Do you freeze and go no further? Or do you keep going and face those demons?
Let's say that you face the demons and integrate them as part of yourself. What happens after that? Suddenly, your path is illuminated. You may still be in an unfamiliar place, but the power of your inner integration has healed your fear. You may not be able to see where the path leads, but you feel an intense joy about walking upon it.
What we've described above is the essence of a shamanic journey. It has to do with utilizing painful circumstances as a catalyst to free yourself from your own imprisonment. Shamanic journeys can take many forms, and they have – on your world and in the stars. Humans on Earth now are in that stuffy room, and many of you are fighting hard to stay there, no matter how uncomfortable it is. However, ever-increasing numbers of you are feeling the call of the more integrated energy on the other side of that door and are plunging into a new and unknown reality.
So what does this have to do with whale consciousness? Whale consciousness is the most integrated consciousness that manifests on Earth at the present time. Whale consciousness has long-ago evolved away from singular identity. It straddles two realms – the physical realm in which humans exist, and a fifth-density reality of integrated group consciousness. Because of this, whale consciousness acts like a midwife to humans in a way. Their energy becomes especially active when you go through human transitions from separation to integration as you are doing now. Their consciousness is on the other side of the door, beckoning you to walk through the shadowy hallway and into the light. Their role on Earth now is significant, even if they swim silently in your seas. They call to you in your dream states and meditation, even if you don't recognize them as "whale."
If you look at the artwork on this card, you see a whale and two humanoid figures in the background. These humanoid figures represent the 5th density Sirian energy that works with humanity together with the whale consciousness. In a way, we can say that the identity of "whale" is an Earth version of Sirian 5th density consciousness.
As you contemplate if and when you will walk through the door into the unknown and a new existence that is unlike what you have ever known before, the Whale and Sirian 5th density consciousness offer their guidance and energetic support – as you will do for other future species on the road of consciousness evolution. All you have to do is choose to walk through the door.
Inspired By The Galactic Heritage Cards
Every month, we "randomly" pick a card from the Galactic Heritage Cards deck, and Lyssa (with Germane's help) channels a message for that card that is appropriate at that time.
Lyssa Royal Holt has been a seminar leader, channel, and author since 1985. She is the co-director, with her husband Ronald Holt, of Seed of Life Institute LLC and the SOLi School, an organization whose primary purpose is to assist individuals to understand the nature of consciousness and to put this understanding into practice in daily life – providing a road map to the process of realizing the true Awareness beyond the human identity.
© 2022 crystalwind.ca. All rights reserved.
---
CrystalWind.ca is free to access and use.
Please support us with a small gift of $11.11 or $22.22 or $33.33.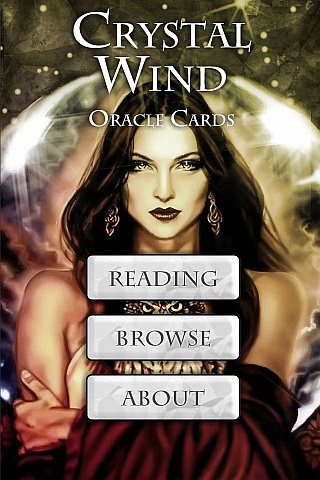 Cut Through The Illusions!
Available On

Spirit Animal Totem Of The Day!
Who is Online Now
We have 1101 guests and no members online