Support crystalwind.ca with your donation and help spread spirituality and positivity.
Blessings!
Category: Channelings and Spirit Messages Written by Lao Tse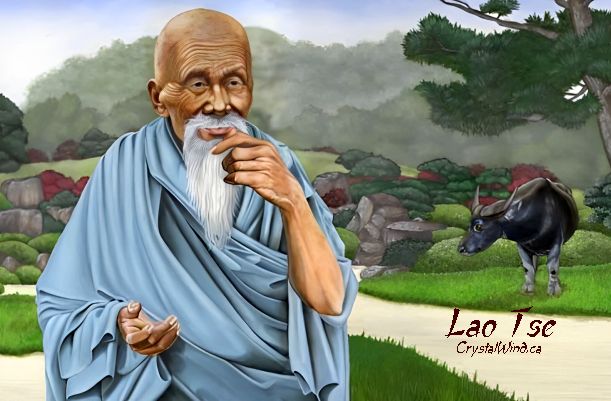 My honorable friends, before giving talk on "Life Is Magic," want to say that when I, Lao Tse lived, never gave any writings at all. I was a seeker after understanding of the nature of life and was taught that I was 'seeking'.
A seeker knows nothing! Therefore, what could I have to write? Listening to life's moments I acquired, after many many years, a little understanding that brought peace of mind to my way of living. For a time, I talked much on what I thought I knew and many others listening to me accepted my thoughts and wrote them on tablets. I wrote nothing.
After a little more than ninety years I passed from the physical world with smile on my face, showing I had contentment. I came to the realization, one who forces life finds life trying to force them, bringing much trouble. I find this desire to force life is to acquire material possessions. I found more material possessions, more trouble. I found more laughter, more tears. All things equal themselves in the course of time. To want nothing brings peace of mind. To have nothing means you shall never be envied nor your life threatened.
To find the nature of life takes great amount of time and much concentration, and the will to sacrifice all material things. In your world today this is most difficult to do.
My family were rich family with much material possessions. I have beautiful wife, daughters, sons, and of course, concubines. I had little time for wife, therefore had less time for concubines. I spent much time in meditation and it was in these long years of meditation I came to the discovery that the human being is a magician, a magician without being consciously aware of his own ability as such. Not being aware that we are magicians we have no way of demonstrating our ability at making tricks and magical things.
But after one comes to know that he is magician and that he is fortunate to have a teacher to start with, he then learns right, how to be magician and control his abilities in magical demonstrations. One that has teacher learns first thing not to demonstrate his ability for a price but for service and good work to his fellow man in the time when it is needed.
In more ancient times than the ones I lived in (600 B.C.) great mystical schools came into being. These schools were for the teaching of the individual of his own magical nature. But many, upon learning, were overcome by the knowledge of their own power, and so in vanity proceeded to demonstrate in the open marketplaces. Such ones were sent away from the schools in disgrace; so they continued to give their magical demonstrations to get followers, pupils that would pay them much material things to learn the use of magic. These ousted, disgraced pupils, in the course of time, were accepted in the temples of various religions, acting as priests, getting much power for the religious groups they belonged to. After this came what is called the priestcraft system and devil worship. For with their magic powers, they frightened the people. The unknowing, the illiterate, the ignorant came under their spell, through the modes of suggestion and the whiplash of fear.
THE NECESSITY FOR RESPONSIBILITY
Now, so much for the black side. Let us turn to the white side. Here we find the pupil is first taught self-reliance, self responsibility, and the necessity for right knowing and ethical attitudes. Then he was taught the magical ways of breathing in certain rhythmic breaths and how to discharge these breaths while creating certain tones through the mouth and the throat.
With this he found he could do much healing. He could cause new vibrations to take place in the magnetism of the body, meaning the magnetic forces and the particles of which the body is made. He learned that by certain breathing directly at one that seems to be dead, to breathe back the life force to the heart and the lungs and the respiratory system in general.
But he learned also not to do these things when it was discovered, by the study of the aura and the auric lights, that such an individual had come to his end through natural causes. Not meaning natural failures of the mechanical body but natural causes to experiences that that one had suffered in a former lifetime, and so he was forbidden to make any effort to restimulate the life forces in that body, or to remove an ailment unless the conditions in the auric light around that person warranted so doing.
The pupil then learned that by, again, certain rhythmical breaths to cause a loosening of the elementary substance of which the physical structure is made [of his body], loosen it and disappear instantly into other dimensions of time. He learned that that is one of the greatest so-called sins that man could suffer; for it meant throwing away the vital forces of the body, meaning that this one would have to return to the physical world, go through the process of building another form out of three-dimensional, vibratory matter. This is called borrowing, borrowing and giving back; for never can we borrow without having to return a like measure. This is a part of the natural action of the unlearned individual in the laws of life, until such time he is prepared to awaken to the conscious awareness of his own divine nature as a magician, a magician having complete control over the elements in his three-dimensional world as well as throughout all space and consciousness.
BEYOND MIND
When one masters the art of magic they will no longer leave a physical body to be buried in the ground or to be placed in vaults. He will take this body with him; for it is mental energy, exactly the same as what is called the soul, the psyche. Mind, psyche, mind, it is all. Much has been said in the great Buddhistic teachings that there is a higher state than what is called mind. This thing, it is said, is called Buddhi. Cush teachings originated in the ancient schools of Zen Buddhism. This is understandable but not to the pupil in the beginning.
What is the reasoning back of creating higher and higher states? Eventually we must create ourselves out of existence entirely. Buddhi is mind. Mind is Buddhi. They are like what you call today in the world of matter, it is energy and matter. Energy changed into matter or matter into energy. Buddhi in mind. Mind in Buddhi.
The great mistake is made in naming it. That which is called the Higher Self, or Buddhi, ceases to be Buddhi or the Higher Self when it is so named. One must experience the condition not talk of it. It is like in Christianity, much talk is made of your God. Talking of God gets man nowhere; for man does not understand himself; how can he understand his God?
Until such time as the student has come to fully understand his own nature, no word of a superior being is ever mentioned to him in the mystical schools — that is the authentic mystical schools — the schools of the White Brotherhood.
The White Brotherhood did not have its origin in the three-dimensional world but in higher realms of consciousness, or other dimensions of time. One you Christians have come to call Jesus came out of India a great many, many years before the man Constantine of the Roman Empire. This great teacher coming from India and took the last of his initiations in the physical world in the Greek mystical schools. He was indeed the Anointed One but there have been a great many like him in the time of the earth, the world, since man appeared here. They all act out the Symbol of the Light, a demonstration to those who yet sleep, that life is not centered only in a three-dimensional world. It is a beckoning Light, these great teachers, beckoning man on with courage and hope; but only those who are capable of understanding will see this Light, or these Lights, and recognize them for what they are. Only those that are already a long way on the path of understanding. These in the course of time will take their last initiation which is a conscious renouncing of the physical world; for they realize fully, in full consciousness, the nature of the matter world.
It is no great sacrifice. There is no great suffering. It is simply initiation. But if that initiate is not prepared to take this last step, it becomes evident by the appalling suffering his body goes through, and. so he has failed in his last effort and must wait for rebirth to the physical world before he can take the last test again. For there must be no pain, indeed it must be a tremendous joy, a great state of complete at-one-ment with one's self in the sudden realization that you are the Eternal Light, that you, the Anointed One, now stand at the Eternal Light.
It is said that one called Jesus, in your Christian book, is saying to his disciples, "I am not of this world", is it not so said? What else could he have meant but that he had full realization of his own being. What other world could he have been of? The world of Light, light meaning clarity of understanding. This is the nature of an Avatar, a Master, the Light. The word Christ is meaning crystal clear. This is the state you are seeking to open; so that you shall no longer be caught on the unconscious veil of existence, going in the same door you came out of, the door of unconsciousness.
YOU MUST GET OUT OF THE WORLD ALIVE!
Man can get out of the world alive. He must get out of the world alive. That is the very nature of the work he is seeking; so that he can accomplish this. Getting out of the world alive means getting out consciously, awake, aware.
Yes, life is magic.
Let us go to what are called trees. Let us take the great trees in the forest that you have honored today. The great oaks, the great pines, all of the long-living trees. All of the giant redwoods, they are being honored in my time, although 500 years before the one you call Jesus the Christ. Let us take the seed of one of these, a very small body indeed, no? -with the word to come forth, to manifest. Out of this small bundle of life is manifested a tremendous amount of substance, reaching high into the sky, spreading great and massive branches in all directions, producing innumerable leaves and more seeds. Magic? Yes.
Do you know of any of your ordinary, plain magicians on the stage, or the roving magicians of my time, that could bring forth so much matter out of one small seed? Yet man has this power to produce just this, a tree, to command the growth of plants, to command the movement of the stars, as well as the minute bodies of matter. But this ability is only potential of his nature until some work is done upon his consciousness to make it possible for him to bring forth such conditions. It is very much like the energy in the minute bodies you today call atoms. The energy is not there of itself, it is potentially so. Is not so? And when work is done upon these bodies, according to the amount of energy projected upon them, will they produce a greater abundance. Like the seed that is commanded by what is loosely called the forces of Nature, after creating the proper surroundings and conditions, the plant grows.
What actually is growing? Is there so much matter in this little body? No. It is gathering it from Mind. It is mental energy, and mental energy creates the whole vast state of existence. Taking a seed of any kind we find what is there is a thought, an idea, no more, the idea of a structure. The idea becomes the blueprint, the mold; from this is cast the germ tree of the first of the redwoods, also many others of species of plants, all animal life, fish life, wildlife and man.
I appear back on the earth as an idea, an unfinished idea.
Why does a tree reach a certain height, or a plant of any kind, and stop there? The idea has been completed. The seed has no more to say. It has stopped talking.
And so, when man has no more to say he will stop talking and become that which he once talked about.
Life is magic. You are the magician. Go and complete your studies so that you, too, can learn to stop talking.
It has been great honor to come talk with you.
(Trance Lecture through Mark Probert in the mid-1950s.)
© 2023 crystalwind.ca. All rights reserved. We track all IP addresses with sniffer technology. Using a Proxy/VPN will not hide your IP address.
CrystalWind.ca is free to use because of donations from people like you. Please help support us!
Blessings!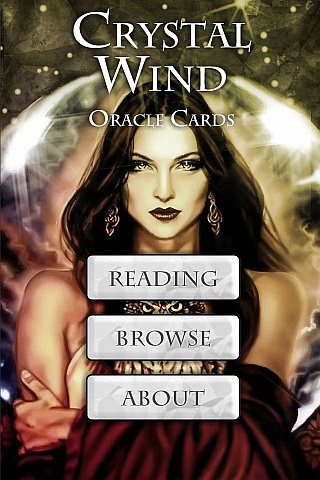 Cut Through The Illusions!
Available On

Spirit Animal Totem Of The Day!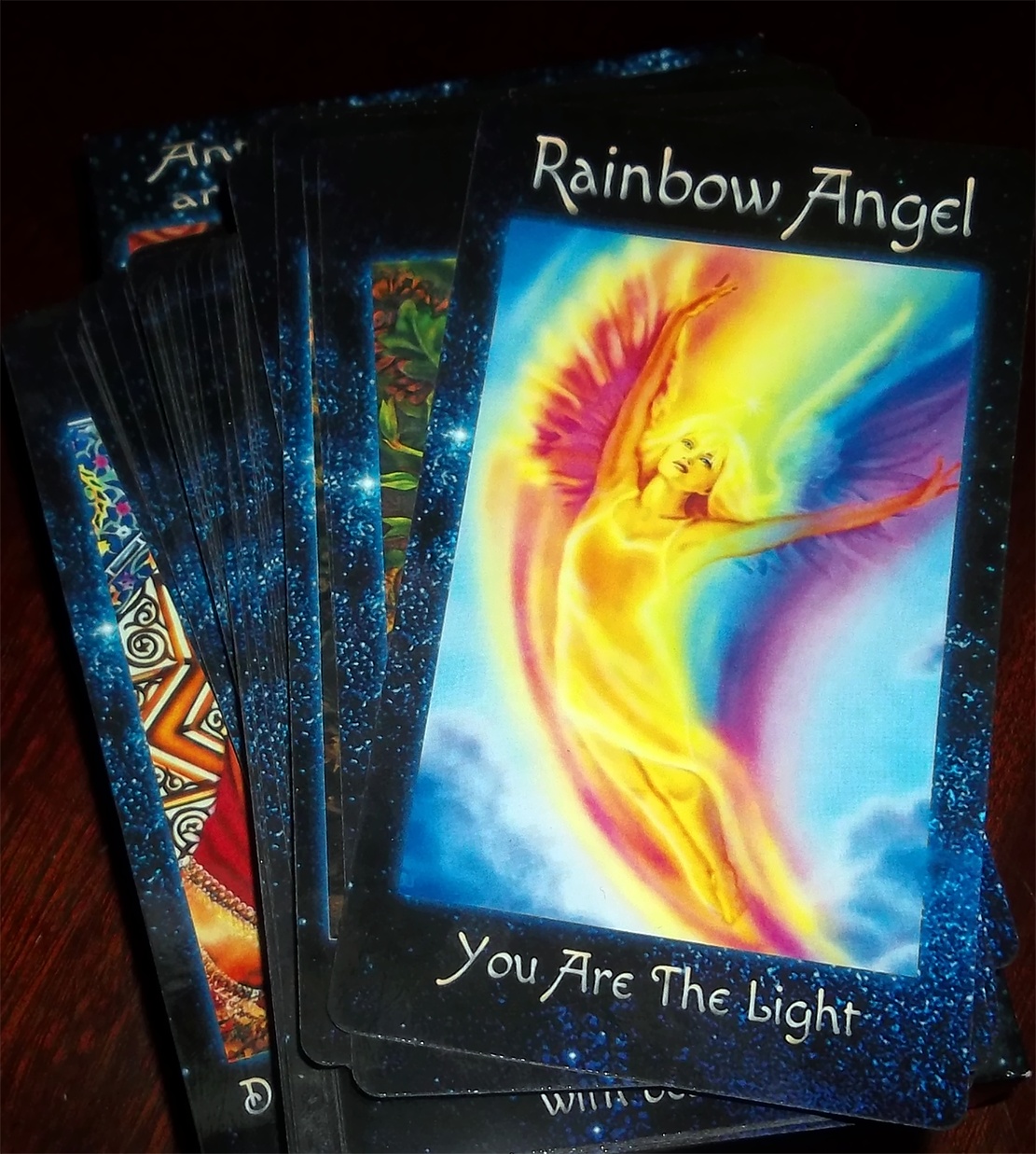 The Crystal Wind Oracle
Myth & Magic Card Deck!
Details Here!
NEW Expanded
Printed & Boxed!
Now with 58 cards!
Lightworkers Will Change the World
Who is Online Now
We have 1023 guests and no members online