Category: Forecasts and Horoscopes Written by Pam Younghans Views: 2011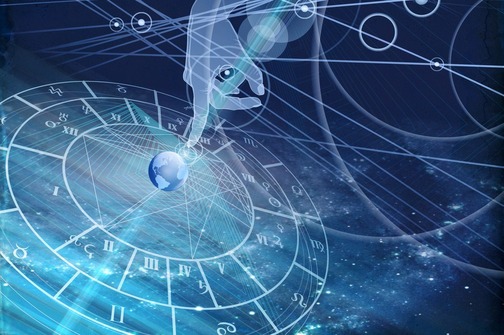 THE SENSE of anticipation in the air is palpable. Some may be crediting the feeling to various external developments, but in truth we are feeling the build-up to a very powerful time astrologically.
It also seems that we receive another impulse of new cosmic energy every other day, with varying impacts on our energy fields. Sometimes the feeling is quite elevated and forward-focused. Other times, we seem to be slogging through old emotions, reviewing past events and experiences one more time. Still other times, there is a mixture of deep gratitude and profound grief, both of which bring tears. No doubt our day-to-day personal experience depends where we are on our individual journeys, whether we're in an expansion phase or a release phase.
THE COSMOS are quite active over the next eight days, with an amazing array of significant events on the calendar. We are at a pivotal time in a very momentous year. Here are the highlights:
December 14: New Moon and Total Solar Eclipse
December 15: Wounded Healer Chiron stations direct
December 16: Saturn enters Aquarius
December 19: Jupiter enters Aquarius, the Sun and Mercury align with the Galactic Center
December 21: Jupiter-Saturn Grand Conjunction and the Capricorn Solstice
There's a lot to cover, so let's dive in.
THE NEW MOON occurs at 8:16 a.m. PST on Monday, December 14, at 23°08′ Sagittarius. It is also a Total Solar Eclipse, which means the Moon will fully block the light of the Sun. Totality will last for just a little over two minutes and will be visible only from a 56-mile-wide swath across southern Chile and Argentina. Energetically, a Solar Eclipse is an amplifed New Moon; it not only marks the beginning of a new four-week lunar cycle, it also sets themes for the next six months.
This lunation is tightly trine Eris (at 23°31′ Aries) and also trine Mars, making this is a highly stimulating event. Since Mars is the god of War and Eris is the goddess of Discontent, we can anticipate that some will display assertive/aggressive behaviors. The saving grace is that both planets are in harmonious aspect with the New Moon; although we still need to monitor impulsiveness or selfishness, if we apply spiritual maturity and conscience, we can use this influence to help us move forward with renewed confidence and courage in some area of our lives.
THE SOLAR ECLIPSE is conjunct Mercury the Messenger, highlighting communications, information downloads, and our need to know facts and details. With Mercury in Sagittarius, we are motivated by an urge to express our personal philosophies and perspectives. Firmly held beliefs can inspire assertive or aggressive action at this eclipse due to Mercury being trine Mars and Eris. We will need to guard against a certain amount of tactlessness or self-righteous behaviors.
But this eclipse is also a time to let go of old, outdated mindsets, as Mercury is closely square Neptune. When we're getting ready to change a belief, a sense of disillusionment can set in, like a veil of fog descending over our minds. We may feel confused, not knowing who or what to trust. At the same time, we are perhaps more impressionable with this Mercury-Neptune square, so be sure to use discernment.
The primary lesson of this square is to trust our inner knowing above all else. The voice of our Soul is quiet and calm, and will sound very different from any outer clamor or fear-based thinking.
I SHARED the Chandra/Omega symbols for the eclipse in last week's Journal, but will repeat the key messages here, as I believe they will be helpful to remember as we move through the coming week:
"What we desire and envision with clarity will eventually take form – it's just a matter of focus and intent and overcoming limiting beliefs ... We need to accept the current moment of darkness as simply a step in the process of the coming light."
ON TUESDAY, Chiron the Wounded Healer stations direct. As always, when a planet (or planetary object, in this case) comes to a standstill to change direction, its influence is augmented.
Old insecurities and fears can dominate our thinking as Chiron stations in Aries. But this is a turning point, when we can begin to dwell less on the past and start to look forward to a healed future.
For our own process in this regard, I always recommend some form of inner child work when Chiron is activated. By this, I mean that when we become aware of an uncomfortable feeling, we turn to the part of us that is fearful or insecure, and with genuine caring, we express love and understanding to this aspect of our being. It's a simple exercise, but very powerful. As Dr. Joe Dispenza often says, "Love heals all."
SATURN enters Aquarius on Wednesday, and Jupiter follows suit on Saturday. This, of course, is setting the stage for their Grand Conjunction, which will perfect next Monday, December 21, at 10:20 a.m. PST. This is truly a once-in-a-lifetime event -- not necessarily because reality will change in the twinkling of an eye, but because it begins a new phase in human history. This Grand Conjunction is energetically equivalent to the Jupiter-Saturn alignment in Aquarius at the beginning of the 13th century, when humanity began to leave the "Dark" Middle Ages and make its way into the Renaissance.
Even though we can assign a precise minute to this conjunction, a time when the two planets are at exactly the same degree, a shift of this magnitude is more of a process than an event. We have already been feeling this energy building over the past weeks, but we will certainly be even more aware of it once Saturn and then Jupiter enter Aquarius.
Is this the "dawning of the Age of Aquarius?" Perhaps. I would say that it is one step in the process – a major step, but still a step. Remember that at sunrise, the sky gradually becomes light even before the moment of daybreak, and the heavens grow ever lighter and brighter as the morning unfolds.
Next week's Journal will be dedicated almost entirely to the Grand Conjunction – stay tuned!
ON SATURDAY, the same day that Jupiter enters Aquarius, the Sun and Mercury conjoin. This alignment happens several times a year, due to Mercury's retrograde phases -- but this particular event is especially significant because it occurs when the Sun and Mercury are within two degrees of the Galactic Center (GC).
The words "Galactic Center" have an aura of both mystery and power about them -- and indeed, this point in space is both enigmatic and magnetic. The GC is called "the Sun of our Sun." It is the source of most of the gravitational energy present in our galaxy, and it is the point around which our Milky Way galaxy rotates.
ASTROLOGERS who have researched the effects of the GC have provided some lovely sound bites about its effects:
"Other worldly psychological impact." - Paul O. Hewit
"An inner knowing that cannot be explained." - Mary Elizabeth Jochmans
"A process of awakening is initiated. A time of accelerated spiritual development occurs, with its attendant life challenges which may include rapid change, separations, crisis, illness and stress as outmoded ideas are released." - Melanie Reinhart
"The GC's infrared jolt to the energy field naturally induces the release of past memories that preclude an individual from making progress in life ... New emotional experiences may now replace previously retained ones. The mental barriers to understanding a new idea, receiving insight or just plane old 'getting it' gracefully yield under this influence." - Philip Sedgwick
"The GC radiates brilliant insight ... This infrared information reveals how to let go of what is in the way to make a clear path for the next step. At all times, new and newer insights spew forth. This carries the tone of consciousness evolution." - Philip Sedgwick
This week, as we engage the energies the Total Solar Eclipse, as the Sun and Mercury both conjoin the GC, and with the effects of the Jupiter-Saturn Grand Conjunction increasing each day, it's hard to say exactly who we will be on the other side of all this. But it's pretty clear that we will be changed, and there is no "going back" to what life used to be.
​When we start a new grade in school, we may feel a longing for the familiarity of last year's teacher and classroom. And yet, would we really want to stay in elementary school forever?
IF YOUR BIRTHDAY IS THIS WEEK: You are highly motivated this year to take action on what you truly believe in. New levels of courage and self-confidence are available to you, but care must be taken to remember that others may not see reality in the same way that you do. Be sure to remain open-minded and compassionate, and avoid dogmatism or self-righteousness. Life's meaning becomes even more tangible for you now, leading you forward into the future. (Solar Return Sun conjunct Mercury, trine Mars)
In gratitude and light,
Pam
Aspects of Note this Week
All times listed are Pacific Daylight Time. For Greenwich Mean Time, add 7 hours.
MON: Mercury conjunct South Node, Total Solar Eclipse/New Moon 8:16 a.m. PST, Venus sextile Jupiter, Sun trine Eris, Uranus sextile Ceres, Mercury trine Mars
TUE: Venus sextile Saturn, Venus enters Sagittarius, Chiron stations direct, Mercury sesquiquadrate Uranus
WED: Mercury trine Eris, Saturn enters Aquarius
SAT: Jupiter enters Aquarius, Venus trine Chiron, Sun conjunct Mercury
SUN: Neptune opposite Vesta, Mercury enters Capricorn
MON DEC 21: Sun enters Capricorn/Solstice 2:02 a.m. PST, Jupiter conjunct Saturn 10:20 am PST
THE LONG-TERM VIEW: There's still time to purchase the replay of my webinar "Paradigm Shift," which covers the Jupiter-Saturn Grand Conjunction and a preview of the energies we'll be working with in 2021. Just send an email with "Webinar Replay" in the subject line to . I'll reply with more details.
Pam Younghans lives in a log cabin outside of Seattle, Washington with her two dogs. She has been interpreting astrology charts for over 30 years, and has been reading charts professionally since the mid-1980s. Astrologer Pam Younghans writes this NorthPoint Astrology Journal based on planetary influences and guidance received. Her hope is to offer perspectives and insights that will assist you in utilizing current energies to enhance your life experience and accelerate your spiritual and personal growth.

Feel free to share this NorthPoint Journal with others who may enjoy it! When doing so, please forward it in its entirety, including all contact and copyright information. To learn more about private astrology sessions, please visit the "Personal Readings" page at www.northpointastrology.com. To schedule a reading, please email .

Copyright NorthPoint Astrology 2020. All Rights Reserved.
Source Here
---
CrystalWind.ca is free to access and use.
Please support us with a small gift of $11.11 or $22.22 or $33.33.
Thank you!

ॐ Namasté - Blessings!

"Life is an echo, what you send out comes back."
© 2008-2021 crystalwind.ca. All rights reserved.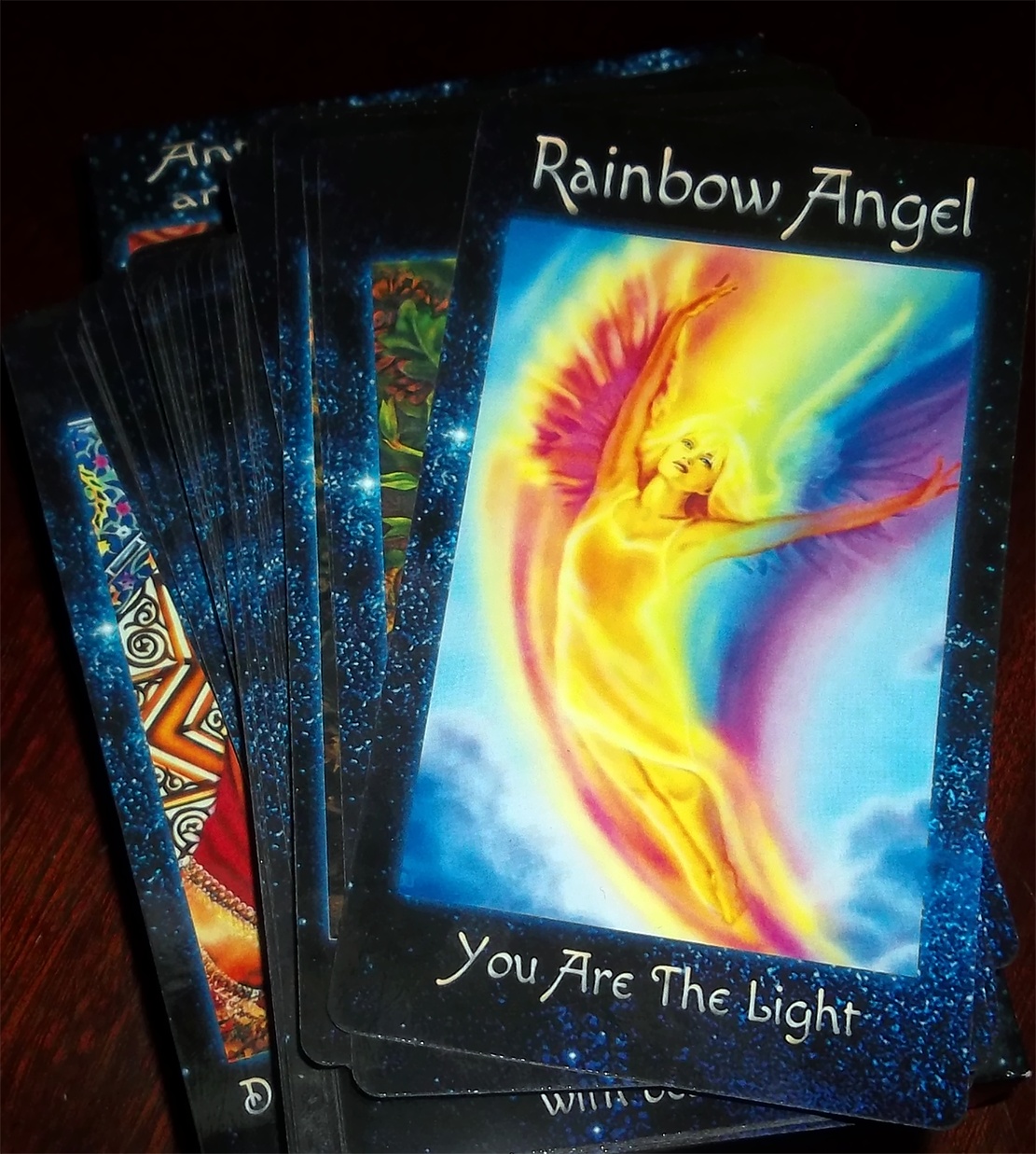 The Crystal Wind Oracle
Myth & Magic Card Deck!
Details Here!
NEW Expanded
Printed & Boxed!
Now with 58 cards!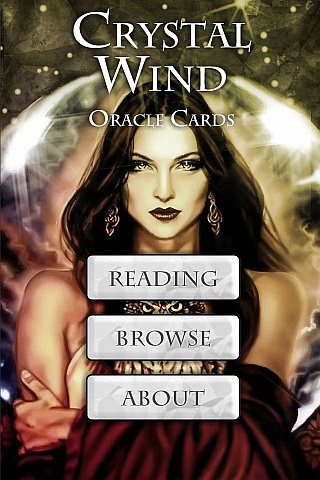 Cut Through The Illusions!
Who is Online Now
We have 1956 guests and no members online