Support crystalwind.ca with your donation and help spread spirituality and positivity.
Blessings!
Category: Lisa Iris Written by Lisa Iris Views: 1864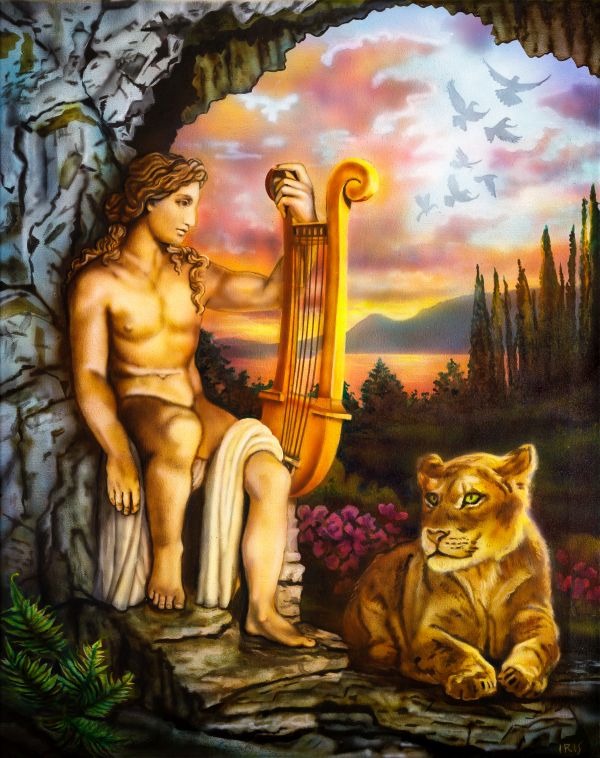 Few heroes are as poignant as Orpheus – an artist so extraordinary, his music almost conquered death.
His story asks us: can all be lost with one false move, or does love and art last forever? A story so ancient, yet so timeless, that it uplifts today's theatre as the Tony Award winning musical "Hadestown."
Setting the Stage
Orpheus was the son of the god Apollo and Calliope, the Muse of poetry. Taught the lyre by his father, Orpheus entranced all of nature with his song. His music had the power to tame wild beasts and change the course of rivers.
Orpheus was one of Jason's Argonauts, sharing their quest for the Golden Fleece. His music dispelled conflicts onboard and drowned out the Sirens' song, which spared the ship Argos from crashing on the rocks.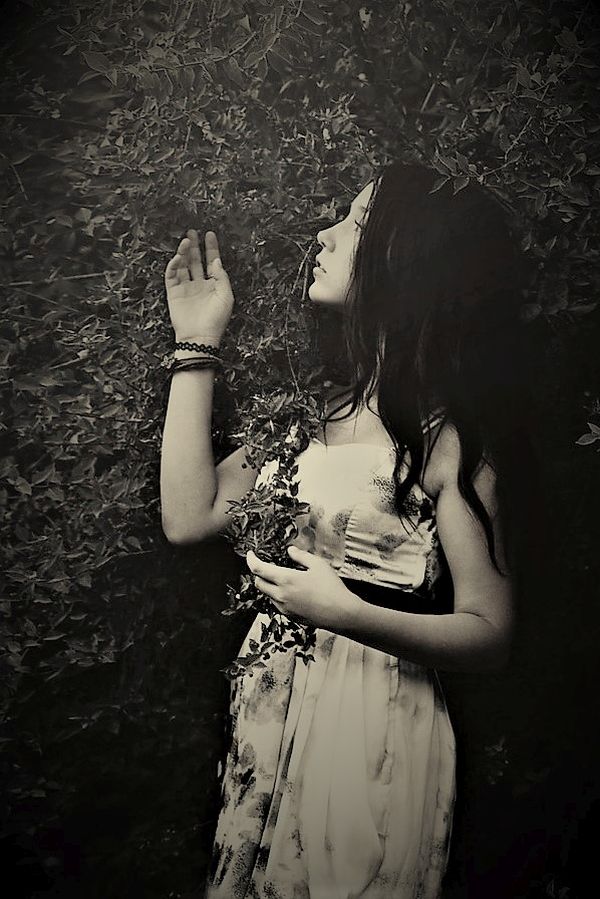 Back on shore, Orpheus met the wood nymph Eurydice, and they fell deeply in love. On their ill-omened wedding day, Eurydice died from a snake bite. Orpheus beseeched Zeus to restore her life and was told to appeal to his brother Hades, God of the Underworld.
Trespassing where the living dared not tread, Orpheus with lyre in hand, descended into the abyss. Confronting Cerberus, the three-headed guard dog, Orpheus gained entrance by calming this creature with music - exactly as Harry, Hermione, and Ron got past Fluffy in "The Sorcerer's Stone." His lyre charmed Charon the Boatman, who ferried him across the river Styx. These obstacles overcome, Orpheus entered the throne room of Hades and his Queen Persephone. Braving Hade's outrage at this intrusion, Orpheus sang of Eurydice, their love, and pleaded for her return. Defining the moment "When hell freezes over," the Furies ceased to rage, Sisyphus stepped away from his boulder, and the restless Shades knew peace. Even Hades shed tears of compassion. Eurydice was summoned and the lovers were reunited. Orpheus was instructed that they were free to leave, on the condition that he not look back until they'd crossed the threshold, into the land of the living.
The Cost of Looking Back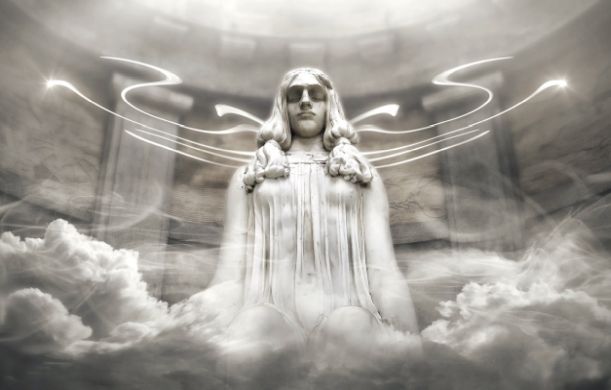 Orpheus led the way, as they made the arduous ascent. But on arriving at the threshold, with the turn of Orpheus' head, Eurydice was swept back into the Underworld. Having lost Eurydice twice, Orpheus wandered in the woods, devastated. All his songs were lamentations. He renounced the Gods and scorned the attentions of women. Also inhabiting the woods were Maenads, the female devotees of Dionysus. Infuriated by his ceaseless dirges and rejection of their charms, they tore him apart. His lyre continued to play, as it floated down the Hebron River, bearing his head. Orpheus' remains were gathered by the Muses (reminiscent of Isis reclaiming the scattered Osiris) and a temple in his honour was erected in Libethra, a city near Mt. Olympus.
The Inevitable Question
Why did Orpheus look back?
Did he fail to hear Eurydice's footsteps? Was it an instinctive reflex, as he turned to share an instant of joy? Or was it the deepest, darkest urge of unconscious self-sabotage?
How human it is, that we torment ourselves over That One Thing: that random act that seems to determine an outcome for the rest of our lives. Dropping the ball in the endzone, spurning an opportunity, turning left instead of right and arriving at the corner of Wrong Time/Wrong Place - like Eurydice strolling past a viper's nest.
Does such a self-critical and fatalistic perspective help or harm us? In the words of Winston Churchill, "If you're going through Hell, keep going!" Orpheus is a study in the necessity of moving forward, or conversely, not looking back.
The Great Transformer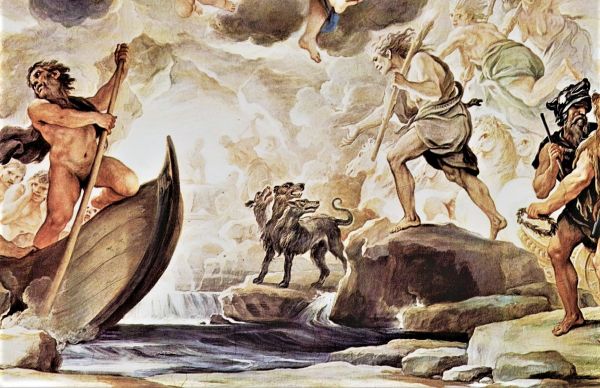 Imagine the Underworld's threshold as a liminal state, an existential waiting room. By not accepting her death, Orpheus could not allow Eurydice to cross over. By looking backwards, he prevented Eurydice from returning to life. Thus, Orpheus is trapped in a liminal state: neither fully alive or dead, and alienated from gods and men.
Grief is also a liminal state. It is essential but transitional. You simply cannot stay there. (Though Queen Victoria, wearing black for forty years, did her level best!) To quote author and channel Lee Harris, "Grief is the great transformer… the creator of something new. It is in your times of grief that you are always, always building a future."
"The Greeks had a word for it."
The Greeks inspired many medical terms - such as chernophobia (fear of happiness), hedonophobia (fear of pleasure) and philophobia (fear of love) – all symptoms of emotional paralysis. If you have exhausted your friends' sympathy, if your home becomes a time capsule or shrine and you live in past-tense, grief has crossed over into narcissism. It's no longer about loss but the assertion of control through social withdrawal.
The gods do not tolerate disengagement from life, as creation atrophies without expansion and change. Other examples of grieving gods demanded to "SNAP OUT OF IT!" were the Japanese Sun goddess Amaterasu, who hid herself away in a cave, and the Greek goddess Demeter, who grieved her daughter Persephone, abducted by Hades. Both deities were lured back through bawdy humour, music, and dance, performed by those who cared for them – and who wanted life to continue.
The Arts and Happy Endings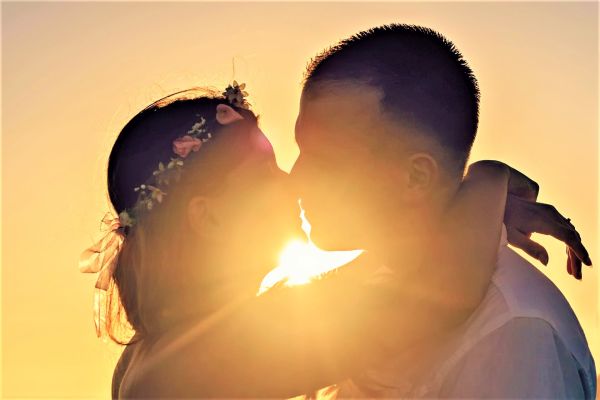 Let us rejoice that Orpheus and Eurydice were reunited at last, in the golden fields of Elysium. His legendary lyre shines down on us as a constellation. Despite the Maenads' savage shut down (Everybody's a critic!) Orpheus triumphs as an Archetype for the Artist. A popular subject in classical art, he was also the Muse for the Symbolist Movement (1800-1900.) This society of painters and mystics believed in the Artist as a bridge between the spiritual and the mundane. Among other influences, the Symbolists were inspired by translations of The Orphic Hymns: a collection of 87 poems from the 3rd century AD, and The Orphic Mysteries – a philosophy based on reincarnation, and the belief that a divine spark resides in humanity.
Finding Hope in Hadestown
"Orpheum" is synonymous with performing arts theatres, which brings us to the musical Hadestown (2019) by Anais Mitchell.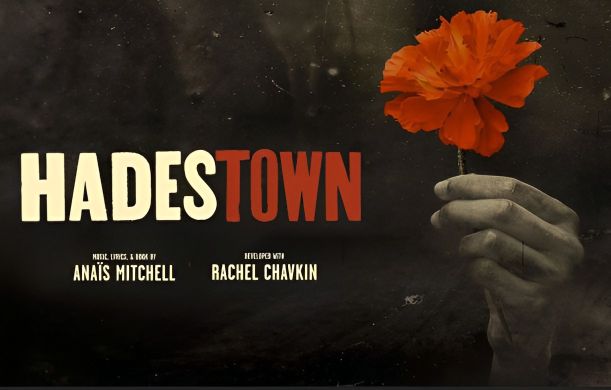 Reviews of this production reveal that the surface world is like New Orleans, and Hell is a Factory. Hades is a Trump-esque capitalist who sings "Why We Build a Wall." Persephone is Hell's Real Housewife, wine glass in hand, who makes the best of her situation. Orpheus is a neurodivergent idealist who struggles to write a song that will change the world. Eurydice realizes that, for all his gifts, Orpheus cannot support them. In exchange for food and fuel, she signs a contract to work in Hades' industrial Underworld. And thus, Orpheus sets off to find her.
In this re-telling of the myth, Hades' power is derived by exploiting natural resources and people. And yet, in this dystopia, creativity persists, while those who love, create their own light which shows them the way to freedom.
To honour what was lost, we must keep going. To save what we love, more than life itself, we will gladly embark on that trip to Hell and back.
---
About the Author:
Lisa Iris is an artist and proprietress of MYTHOS Art and Counselling 289 High St., Fort Erie, ON. Her artwork is represented exclusively by crystalwind.ca and is featured in The Crystal Wind Oracle by Antonio DeLiberato.
Lisa enjoys opening her home to kindred spirits for conversation and for making magic happen.
Get The Crystal Wind Oracle Here!
---
Orpheus Artwork and this text is Copyright 2023 Lisa Iris. All Rights Reserved. Reprinted with written permission from CrystalWind.ca and Antonio DeLiberato Exclusive Worldwide agents for Orpheus by Lisa Iris.
---
© 2023 crystalwind.ca. All rights reserved. Unauthorized copy or posting on other websites is prohibited. We track all IP addresses with sniffer technology. Using a Proxy/VPN will not hide your IP address.
CrystalWind.ca is free to use because of donations from people like you. Please help support us!
Blessings!
Spirit Animal Totem Of The Day!
Who is Online Now
We have 1171 guests and no members online