Support crystalwind.ca with your donation and help spread spirituality and positivity.
Blessings!
Category: Ann & The Angels Written by Ann Albers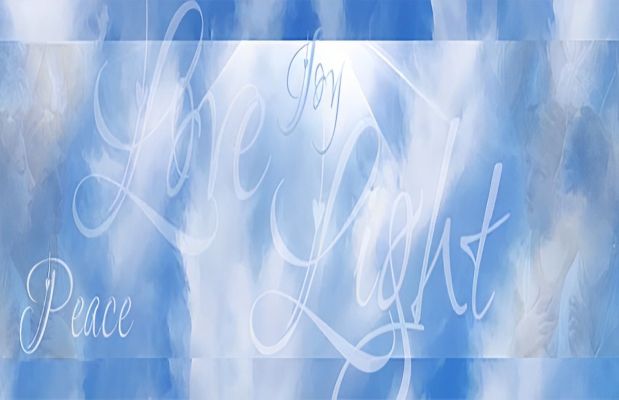 My dear friends, we love you so very much,
Breathe for just a second. Take in our love. Rest in that. Your world is going through tremendous change right now.
During the pandemic, you all dove deep within. You faced yourselves. Without the distractions of your regular life, you were alone with your feelings about yourself, your life, and others.
You learned very quickly whether you loved or hated being alone. Your desire for deeper, more authentic connections intensified. Your love of nature blossomed. Your feelings of fear or loneliness intensified in many cases. You noticed whether or not you liked working from home or in the office. You figured out whether you appreciated your work or wanted to start a new business.
All of you, without exception, faced yourselves and your heart's truths more deeply. You discovered a more authentic version of yourself. You pondered some tough questions. What do I want in life moving forward? How do I want to live? Who do I want to spend my time with?
As you faced these questions, some of you became excited and eager for change. If you practice high vibrational living, you'll notice that options for your future are flowing freely. Follow the joy and trust the journey!
Much of humanity, however, got caught in very human feelings of frustration and impatience. Noticing what you don't want is easy. Figuring out how to create change in your life can be challenging if you try to do it on your own.
Your world is going through a massive tug-of-war between desire and resistance. You feel the turbulence in the energy. One minute, your thoughts are hopeful, and the next, you feel off. It is increasingly important to take charge of your minds, dear ones. You can allow all you desire to come with ease and grace in this fast flow, or you can experience incredible upset if you are in vibrational resistance to what you want.
Don't despair if you feel frustration, impatience, fear, upset, doubt. Your not-so-pleasant emotions give you two valuable bits of information: 1) they point to the fact that you want something different, and 2) they tell you that the thoughts you are thinking here and now about the situation do not align with what you desire.
Suppose you are caring for a loved one or a pet. You may feel overwhelmed and unclear on the best course of action. Your unpleasant feelings tell you two things: 1) you want clear guidance, ease, and balance, and 2) your thoughts do not yet align with what you want. Rather than agonizing over your decisions, you can take time daily to sit, breathe, and intend to receive our love. You can remind yourself, "The universe has my back. The Divine cares about both of us. My angels want me to be balanced. They want my loved one to receive good care. I can relax and trust the flow of guidance." Or if that is too hard to believe, rest in our love, and we'll whisper such truths until you feel them.
Suppose you are grieving, as so many of you are. Of course, you miss the physical presence of your dear one. Of course, you will feel sadness. We would never criticize your feelings. We see the immense love beneath them. Nonetheless, the unpleasant feelings tell you two things: 1) you want to feel love and connection with your dear one, and 2) your thoughts are not yet attuned to that connection. Happily, your dear ones in heaven are opportunists! They will take advantage of any small moment when you are distracted or focused on something that feels good – even if for a second – and try to get through with their love.
Be gentle with yourselves, and do your best to align your thoughts with your hopes and dreams. You will feel a shift when you do. You will feel lighter, more energized, and more able to breathe. You will feel a sense of knowing you will have what you want. You will feel relieved of the burdens of fear and doubt. As you think of your future with joy and imagine feeling wonderful, you open to it and the guidance that will get you there.
It takes practice and a willingness to mind your own mind rather than letting random thoughts control you. Many frequencies and vibrations are vying for your attention right now. However, as you slowly but surely practice choosing delicious, abundant, appreciative thoughts in any area of your life, you will see improvements in all areas of your life. We want this for you. We want each of you to know the bliss and support available.
God Bless You! We love you so very much.
-- The Angels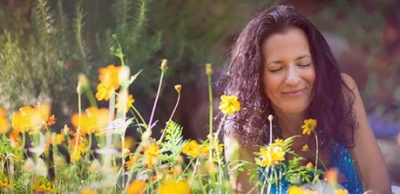 Message from Ann
Hi Everyone,
It has been an interesting few weeks. I've talked to many people who have been experiencing vertigo lately. These things come and go in waves. I can't help but notice the "trends," Earlier in the year, there was a wave of gallbladder attacks as people purged old anger. Now, dizziness is going around. The angels have been explaining to people that the earth's field is changing, and we have to orient ourselves in space/time more consciously. They've been giving people a simple exercise. It seems to work:
Sit quietly and imagine a compass painted on the ground. Orient yourself towards your favorite direction—east, south, west, or north. You can do this physically or imagine it. Imagine your feet on that compass point, pointing yourself in that direction. Now imagine that although your body is facing that direction, your energy body needs to be aligned, too. Imagine having your energy body move around until it is lined up with your physical body perfectly pointing towards your chosen direction. Now breathe light into your spine and feel yourself —the physical body and energy body aligned together.
This exercise felt very grounding when I did it. Unfortunately, the first time I took real time to do it was after a nasty fall. I slipped and tripped in the exact same area where I tripped in 2019. I banged up the same kneecap that I broke back then. I banged up the same toe I've broken numerous times. I bruised the other foot and an elbow and knocked my neck off alignment. It did not take long for the barrage of negative thoughts to arrive! "Oh no! Not another three months of fixing myself. How on earth? Just when I felt great..." I started calculating whether or not I'd be able to hike in the fall. "That was so stupid. Not again..."
The thoughts came faster than I could shift them. I knew I needed to take charge quickly, or I'd suffer. So I sat in a chair and firmly declared. I want my knee, bruised foot, and elbow healed now! No breaks. No extended bruises. No permanent damage. I am energy, and I am shifting back to balance now!
I started to breathe as the angels often advise, in a way that triggers the vagus nerve and stops the fight-or-flight response—slow breath in. Boringly, long forever, slow breath out. I continued to breathe and waited for help from heaven. I focused on the fact that I told myself positive truths, "I am energy. My field just got disturbed. Energy vibrations can shift rapidly. The knee was swelling, but I stayed with the breath and expected help. The help came within seconds.
I felt heaven's delicious warmth and sweetness surround me like a soft blanket. Using intent, I opened more to receive more. I continued my slow breaths—in slowly, out even longer. I imagined light flowing into my head, down my spine, and to my knee. The warmth followed the intention. My knee became flaming hot, and I felt the moment the energy shifted. I knew I'd be alright. I knew whatever damage had happened was just undone. I didn't even have to use ice. Instead, I had the strong feeling to use arnica gel. Three days later, I have no visible bruise and only minor swelling. The "broken" feeling disappeared. I forgot the toe. Although it felt like a fracture and turned colors like one, three days later I'm walking without pain unless I step a certain way. I'm counting blessings!
The angels' constant 5D reminders to align our thoughts with solutions are incredibly practical in this 3D world! Had I spiraled into "uh ohs" and self-critical thinking, I'd be hobbling, black and blue, and hurting. Instead, I'm happy, feeling no pain if careful, and enjoying life. This stuff works! I can vouch for the many so-called miracles I've experienced as I surrender to heaven's love with a focus on feeling into my desired future.
This stream of goodness doesn't care how big or small our requests are. It flows without condition. I have to get my car emissions tested each July. I live in Arizona, and by virtue of being a desert climate, it is hot. We've broken records this year. The news around the country makes it sound like we live in hell. Most of us, however, are fortunate to sleep in air conditioning, and even those who work outside have learned to deal with it. You drink a lot of water and slow down.
That said, getting the emissions tested is a warm proposition because you have to turn off the car's air conditioning while you wait in line. Sitting at 116 degrees didn't sound fun, so I imagined flowing right into the bay and right out without any wait. I let it go and trusted God's timing. Earlier today, as I sat down to write my newsletter, I had an immediate urge to grab my purse, get in the car, and go. I drove the 25 minutes across town and right into the testing facility. There was no line. I got the most pleasant gentlemen helping me out and passed without even breaking a sweat!
So whether your desire is big or small, mundane or essential to you, the principals work exactly the same. Line up with the glorious feeling of what you want. Breathe in the universe's goodness, and then pay close attention to your feelings. When you feel "off," sit and recalibrate until you feel better. Do your best. This process isn't about denying our feelings. It is about acknowledging them, soothing yourself, and opening up to receive the love waiting to help us.
---
Here are a few pointers to help line up with what you want and receive the help
1. Tone your Vagus Nerve
This may sound like alien lingo if you're not medically oriented, but it is a biological practice that can help you calm stress nearly immediately. Practice this randomly when you're feeling good so that when you are not, you can quickly shift your biology into rest/digest.
Breathe in slowly and deeply. Now, breathe out as long and slow as you can. You can imagine you are a balloon deflating slowly or aim your breath in a tiny stream. Whatever you do, make it a long, slow, boring out-breath. Repeat this until you feel your body shift into a calmer space.
If you practice this often, you will find that over time, it takes far fewer breaths to trigger the relaxation response, even when you have anxiety or are in a challenging situation.
2. Practice Feeling Good
Randomly throughout the day, imagine the best about any circumstance you choose. Imagine feeling wonderful in traffic and having great music on the radio. Imagine someone who is upset feeling better. Imagine going to bed and being satisfied with the day.
Exercise your feel-good mental muscle in a fun and playful way as children do. When you need to shift some pernicious negative thoughts, you'll have the practice and confidence to do it.
3. Learn from your so-called negative feelings
As the angels said, negative feelings teach us two things: 1) what we do want and 2) that we are not aligned with what we want.
I find it helpful when I'm shifting thought patterns to write down my negative thoughts and then immediately note 1) what they are telling me I do want and 2) what thoughts might be better aligned with what I want.
For example, when I fell, I immediately knew I wanted to feel good and be well, and thoughts aligned with this were: I am energy. Energy can shift quickly. I have help. The angels are there. All I have to do is receive. As I focused on these, I got lined up with the healing and am much better for it!
A little work in mining the gold from your negative emotions will reap huge rewards!
---
It is wild, wacky energy lately. It does take a bit more work to remain up and centered, but the help is there, always, in a steady stream that never reacts to the world but rather remains there, constantly waiting to assist.
Have a blessed and beautiful week!
Ann
Ann Albers and The Angels
Please feel free to share any of my messages or posts. The only thing I ask is a small note: ©Ann Albers, www.VisionsofHeaven.com
Reprinted with permission from Ann Albers on crystalwind.ca. All rights reserved.
Source Here
© 2023 crystalwind.ca. All rights reserved. We track all IP addresses with sniffer technology. Using a Proxy/VPN will not hide your IP address.
CrystalWind.ca is free to use because of donations from people like you. Please help support us!
Blessings!
Spirit Animal Totem Of The Day!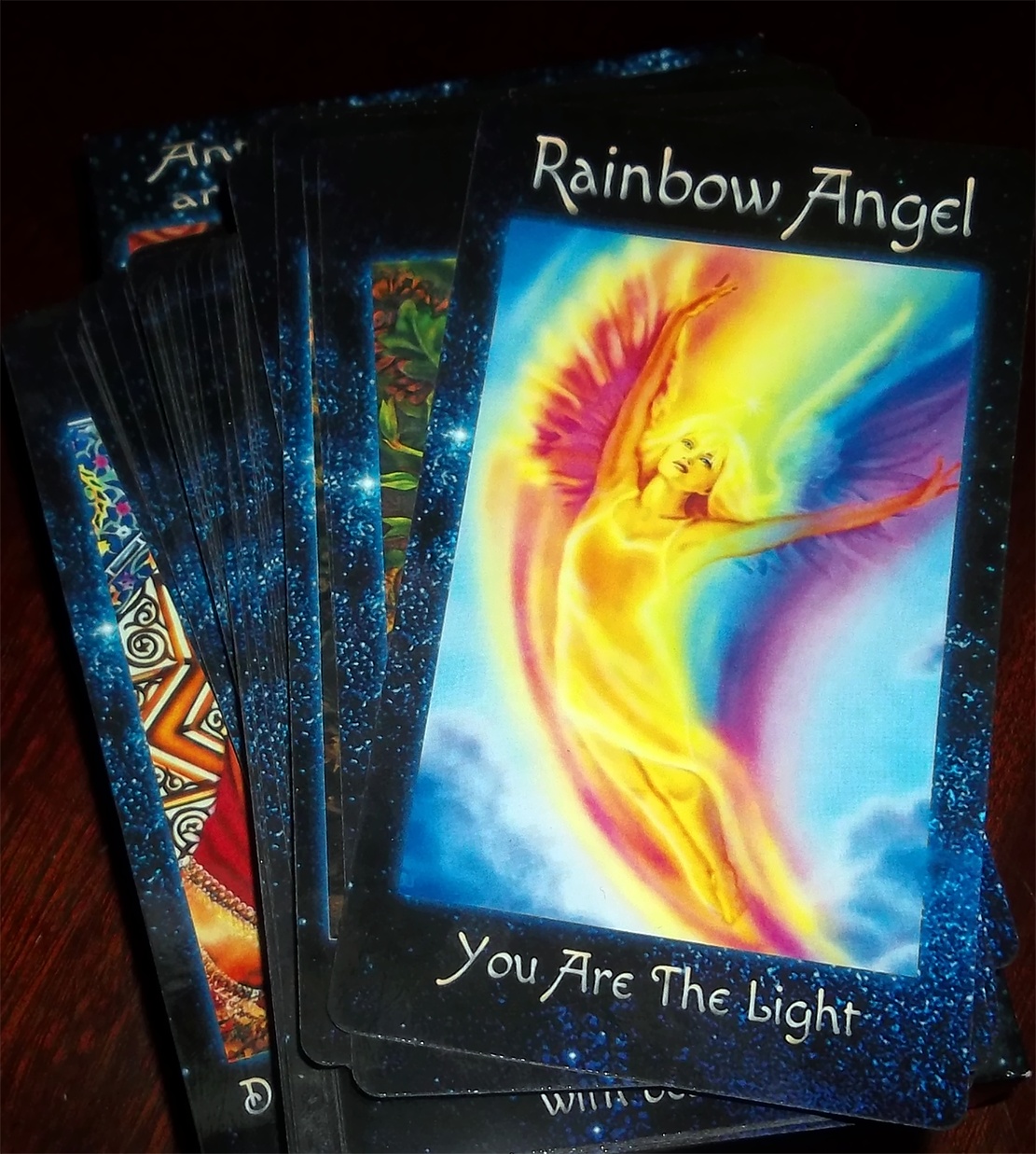 The Crystal Wind Oracle
Myth & Magic Card Deck!
Details Here!
NEW Expanded
Printed & Boxed!
Now with 58 cards!
Who is Online Now
We have 843 guests and no members online