Support crystalwind.ca with your donation and help spread spirituality and positivity.
Blessings!
Category: Ann & The Angels Written by Ann Albers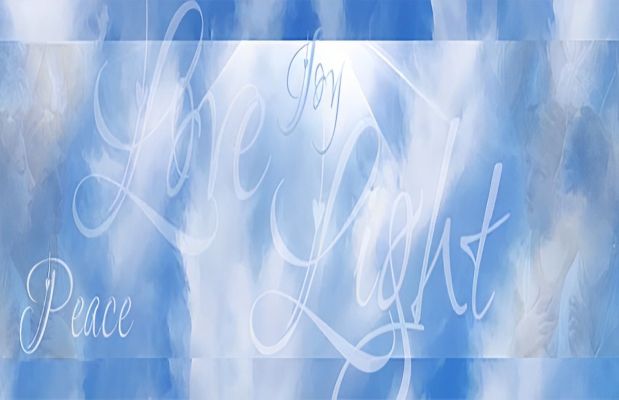 My dear friends, we love you so very much,
Your world is going through a lot of turbulence right now and will be for a while, but it is for a good reason.
You are all finding your hearts! You are finding your voice. You are starting to understand that you have a unique place and perspective in this world and a right to it. No longer are you willing to pretend things are ok with you if they're not. No longer are you willing to put your desires on the back burner. You are no longer trying to agree with everyone, please everyone, or be all things to everyone.
Dear ones, the spirit within you is awakening!
As with many awakenings, this one is causing some upset and a lot of turbulence in human hearts. As you surrender to who you are, what you want to do, and how you see life, you naturally desire to find others of like mind. There is also a very human desire to want others to agree, to "get you," to "honor your boundaries," and to "respect" you. These gifts of the soul are fantastic when given freely, but trying to make others get you, honor your boundaries, or respect you is exhausting.
What is important is that you "get you," that you "honor your boundaries," and that you "respect" yourself.
You "get yourself" by acknowledging that you are an embodiment of the creator's love in human form. You are perfect as you are, even as you expand into more. You have a loving heart, a kind soul, and a desire to love and be loved that lies within and beneath all your thoughts, words, and deeds. Even when angry, you cry for the love you don't think you can have.
What matters most is not what others think of you or how they treat you, but rather how you feel about yourself and how you treat yourself.
Do you "get" you? Do you get the powerful creator you are? Do you get that you seek to see love, be love, and experience love within all things you say and do? Dear ones, if you "get" your innocence as a human being and you get your magnificent creative nature, then the words, ideas, or opinions of others will not matter to you. No one can sway you from who you know yourself to be. When you get you, others can no longer trigger you into defensiveness or anger.
Strive to remind yourself daily. "In all things, I seek love. In all things, I want to be loving. I have an innocent heart. I'm always doing my best, and that is good enough!
Rather than waiting for others to treat you kindly, you can choose to define and honor your own boundaries. Take time to examine your own heart. What are your limits? How will you act, and what will you do if someone does not honor them? For example, you all want people to speak to you kindly. Not everyone will. You can't make everyone keep this boundary, but you can decide how you will react. Perhaps after the first unkindness, you can say, "Ow, that hurt," and walk away. After the second, you can say, "You know what? I care about your feelings, but I promised myself I would only engage in kind discussions. You are upset. Let's speak later." If the person persists in their unkindness, you may choose to walk away or withdraw your energy from the conversation.
Only you can decide how to honor your boundaries. You don't even have to explain them to others, justify them, or get anyone to comply. You simply have to have a "game plan" to honor your bright spirit when others can't or don't.
Likewise, insisting that others respect you or your beliefs is exhausting. Some people don't respect themselves enough to understand how to demonstrate respect to others. Of course, you want others to see you as worthy of love and acknowledgment. Nonetheless, as you already know, some will and some won't. If you can make peace with this, you can avoid feeling anguish when you encounter individuals who can't or won't respect your beautifuliful soul.
Decide that you respect yourself. Respect your own thoughts so much that you have no need to argue or defend them. Respect your bodies so much that you treat them well and kindly. Respect your spirit so much that you decide to think the thoughts that elevate you no matter who or what is around you. Stop demanding respect of others and simple respect yourselves.
What you want, more deeply than anything, is to experience yourself the way the Divine within you does—precious, perfect, unique, expanding, growing, perfect...
By granting yourselves the things that most human beings crave, you give yourself permission to be who you truly are. You grant yourself the right to "be" you. You stop requiring the behavior of others to conform to your standards and set yourselves free.
Interestingly enough, the more you get yourself, the more you honor your boundaries, and the more you respect yourself, the more you will easily attract more and more others who will do the same.
God Bless You! We love you so very much.
-- The Angels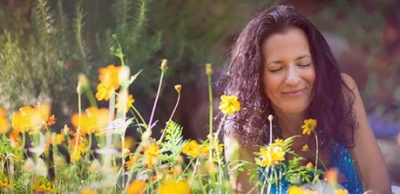 Message from Ann
Hi Everyone,
I don't fit well in any boxes. I'm an ex-engineer who is still a closet geek. I'm an angel communicator, spiritual instructor, mystic, artist, crafter, soapmaker, jewelry maker, cook, gardener, quilter, cross-stitcher, and more. The list goes on and keeps growing.
It has been a tremendous release of resistance and a lot of fun to stop trying to "fit" just one of these categories and give myself a free license to be all that and more. What bubbles up from within keeps surprising and delighting me.
I've surrendered to my heart one moment at a time this year, keeping my vibe positive, and the resulting flow has been incredible. The stream of fun, creative ideas is unending. Since February, I've published the coloring book, kid's book, and activity book, revamped my old book listings, and learned to be a pretty good AI art prompter.
As of last weekend, another long-time dream came true. I opened my first Etsy store! As I write this, it has only two products, neither of which will ship on time for the Fourth of July. I didn't understand production times when I put them up. I'm still thrilled! I've learned so much and look forward to more. Talk about a creative outlet! "How are you going to justify the extra work?" people have asked me. "I'm not," is the only honest answer. I'm having fun. I just got my first t-shirt samples back today and did the happy dance. There is someting so satisfying when I see anything go from dream to manifestation, be it an intention for life or a simple t-shirt!
It has taken years, but these days, I get me. I no longer attempt to fit in one box or one label. I no longer try to explain myself to others unless someone is genuinely curious. I get that I love, and I love so many people and doing so many things, and it doesn't matter what I choose to do as long as it comes from the heart. I get how much I care whether or not I please anyone. I get my innocence even on my not-so-great days. It has taken work to accept the simple truth that applies to all of us. As a result of releasing my resistance to myself, I've freed up tremendous creative energy and joy in my life.
We are all so loved. We are pure love. We are light. We don't have to earn, justify, or prove it to God or the angels. When we accept our own goodness and innocence, truly and deeply, whether or not others get us, respect us, or honor our boundaries will cease to matter.
---
Here are a few tips to help you get yourself, respect yourself and honor your own boundaries:
1. Get to know yourself .
"If you want others to see you be you," the angels often say. I love that phrase. How to "be" yourself? The first thing we have to do is develop a relationship with our authentic self - the self that bubbles up when you take time in silence and search your heart for its truth.
Years ago, when I broke a foot, I had plenty of time to sit quietly with myself. Many of us had more time to do that during the pandemic. We dug deep, took spiritual inventory, and asked ourselves useful questions. "What is important to me in life? What lights me up? What doesn't? And what can I do about it?" During the broken-foot period of my life, I sat quietly for hours and spent time getting to know my heart. I had begun the "getting to know me" journey years prior after reading a book by a decorator who shares timeless grace, Daring to be Yourself" by Alexandra Stoddard asked me to ponder if I liked the color of my file folders or the smell of my soap. I realized I didn't even know what I liked at the time. The questioning about material preferences spiraled into questioning every area of my life. How could I make life more enjoyable? I ask that question to this day and still sit in silence regularly to recalibrate.
You don't need a broken foot or a pandemic to get quiet and spend time with yourself. Take a little time every week for a short "getting to know yourself" session. Ask yourself what is in your heart. Listen and honor that. This is you "getting" yourself.
2. Figure out your boundaries and determine how you will keep them.
It's easy to figure out how we want others to treat us. Far more complex, however, is figuring out how we will respect our own boundaries when others don't. For example, Maya Angelou did not demand that everyone avoid racism. Still, she did have a no-nonsense personal policy that if anyone made a racial slur in her house, she would escort them to the door and not welcome them back. She didn't insist that anyone change. She just made her preferences known and took care of herself.
Likewise, I have a "three-strikes, and you're out" policy regarding being treated kindly. I ask nicely for the kindness I wish for, first, giving someone the benefit of the doubt. The second time I share firmly but kindly, "If this happens again, I'm not going to respond." If someone is unkind to me a third time, they get crickets—no response. I won't dignify the bad behavior with any further attention. I turn the other cheek and look at things that give me satisfaction. I remember someone poking and prodding me, "What do you say to that? Huh?" My answer was, "Nothing. I have nothing to say."
We have to honor our own boundaries. We can't expect others to change to make us comfy. We have to figure out how to make ourselves comfortable. This shift in habits from blame to self-responsibility takes a little time, mental practice, and then practice in the real world, but unhitching our happiness from the behavior of others is freecom.
3. Respect yourself.
Treat yourself with the care, kindness, and dignity you deserve. Stop putting yourself down. Stop making apologies for not pleasing the unpleasable. Take time, no matter how small, for what fills you, if only a breath of fresh air and the sun on your face. We are the ones who must grant ourselves respect. We must treat ourselves the way we wish to be treated.
A good exercise is to write down this sentence, My ideal friend /mother/father/lover or whoever would treat me this way: _______. Then begin to treat yourself that way :). For those of you wanting a relationship, this is a manifestation in action :)
---
It takes more work to give ourselves the respect and acknowledgment we wish others would. It takes fortitude to honor your own boundaries instead of catering to the demands of others. However, if you can manage this, you'll find a joyful and graceful flow that doesn't depend on anyone else's agreement, opinions, respect, etc.
When others are kind, get you, respect you, and honor your boundaries, you'll appreciate them all the more. If not, you won't need to waste precious life force getting upset or into pointless arguments. When I weigh the efffort I spent vs. the freedom I've found, I'd do it all over again :)
Have a blessed week,
Love,
Ann
Ann Albers and The Angels
Please feel free to share any of my messages or posts. The only thing I ask is a small note: ©Ann Albers, www.VisionsofHeaven.com
Reprinted with permission from Ann Albers on crystalwind.ca. All rights reserved.
Source Here
© 2023 crystalwind.ca. All rights reserved. We track all IP addresses with sniffer technology. Using a Proxy/VPN will not hide your IP address.
CrystalWind.ca is free to use because of donations from people like you. Please help support us!
Blessings!
Spirit Animal Totem Of The Day!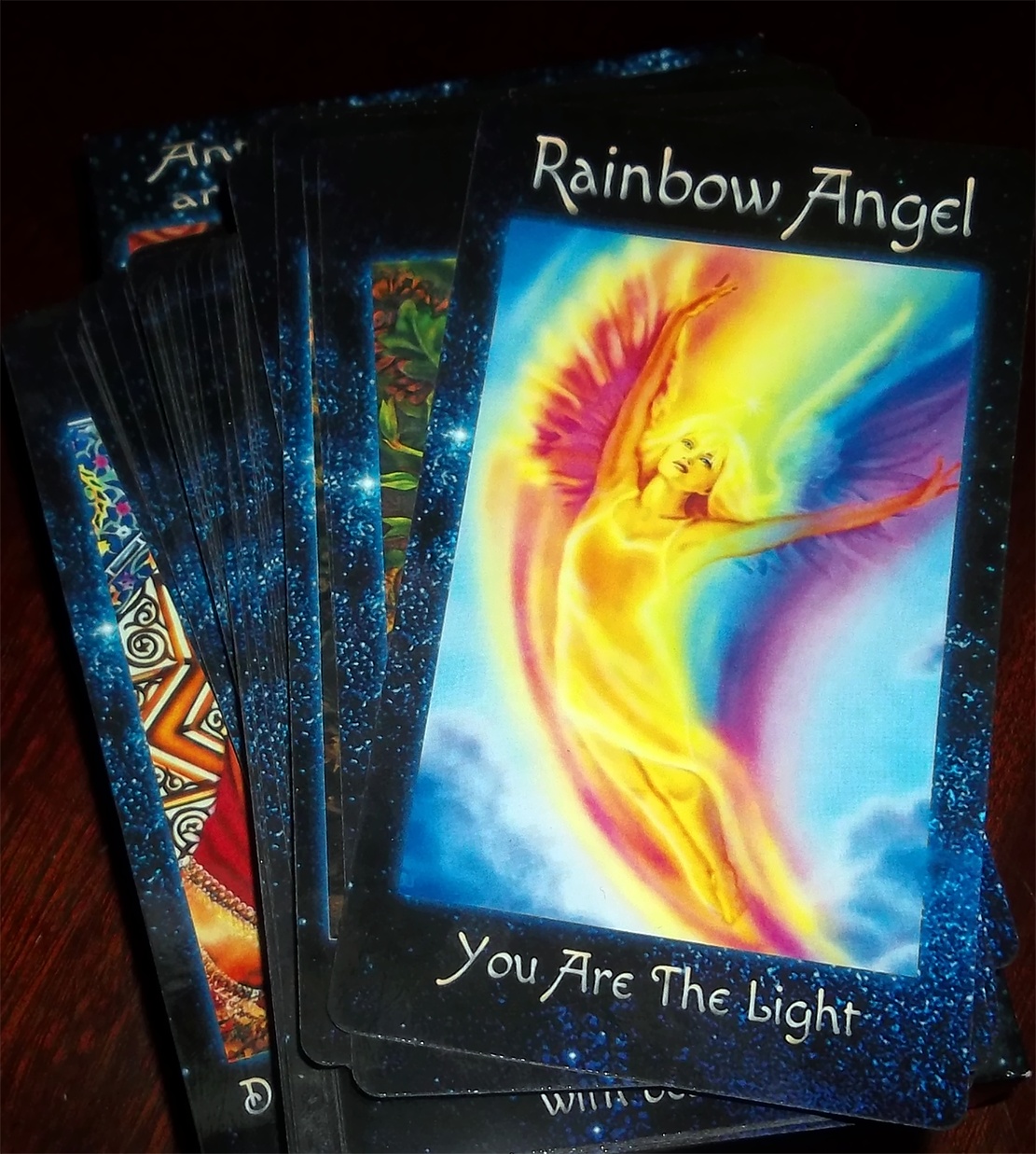 The Crystal Wind Oracle
Myth & Magic Card Deck!
Details Here!
NEW Expanded
Printed & Boxed!
Now with 58 cards!
Who is Online Now
We have 1105 guests and no members online