Category: Archangel Gabriel Written by Shanta Gabriel Views: 1807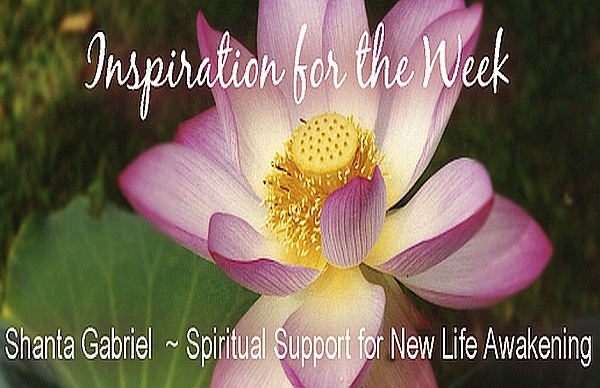 The Power of Blessings
We are drawing on the compassionate and timeless wisdom of The Gabriel Messages to provide insight and inspiration that we can apply every day of our lives.
This message from Archangel Gabriel invites us to expand our abilities to create greater possibilities for being happy and living in more beautiful, inspired ways.
The Gabriel Message Card for this Week
Take time to bless that which you have and ask for what you want.
To bless means to confer energy upon a person or situation that has your focus. It is a wonderful way to bring Divinity into your daily life, and this practice honors the Oneness within us at all times.
It is important to bless all that is manifesting. Without that space of honoring what we already experience in life and being grateful for what it is, we are not in a place of magnetism for what we want to experience instead.
For many years I seemed to be waiting for something else to change before I could be happy. This led me to living in the future, out of balance and out of touch with my present life. It was not a resourceful state to be in. When the life I was leading went through a very radical change, I was not prepared to lose everything I thought was important to me. It could be called involuntary simplification, because now I know the Universe will use anything it can to get my attention.
Sitting in that place of emptiness, I had to examine my core values, becoming more clear about what was truly important to me. I continued to bless my situation and found a new level of compassion and love for who I was at the core of my being. Then everything changed.
When we bless what we want to experience, we are honoring the Divine Presence and letting the Universe know what we need. It creates an opening to the River of All Creation; that sacred flow of Divinity that is always available for us. When we can match the vibration of our desires, we become a magnet for their manifestation by the Law of Attraction.
Giving thanks in advance allows us to strengthen and raise our vibrational frequency. This helps us to radiate the beautiful energy of loving gratitude into our world. The benevolence of God responds to this beauty and will flow to us what we are asking for if we can continue to sustain our and strengthen the power of our attention.
The focus of our attention is the attracting force for the flow of the Divine. If we continue to complain about what we don't have, it creates a powerful concentration on what is not working. The result is we will receive more of what we don't want from the same Benevolent Force that provides what we are focused on at all times. That is why the energy of blessing is so powerful. Even if we really don't know what lesson we are receiving from a less than happy situation, we can still offer our blessings so it can provide a catalyst for the change we do want.
Through this concentration on the spiritual base of our reality, we become very resilient and open to new levels of support from the Universal Presence who cares for us eternally. All that we need is then provided with more Grace and Ease, and we know to the core of our being that we are truly loved.
Divine Presence,

Thank you for the life I have been given and for the lessons I am learning on all levels. Please bless all my relationships and all the situations in my life with Love and Divine Order. May all beings be blessed to receive more Grace and Love in their lives.

May my consciousness be blessed with Divine Light and brought to a frequency that is in harmony with that which I truly desire to receive in my life. I am open to receive the Grace that is here for me now. Thank you, God. And so it is.
Shanta Gabriel
February 16, 2020
The Gabriel Messages #55
Take time to bless that which you have and ask for what you want.
Dear Ones,
This is a universe of free will. The Angels will not step in to assist without being asked. "Ask and you shall receive" was the statement of master Jesus. So it is important to ask for this support in all the choices you make in your life, from moment to moment.
When you make a choice to think in a positive, instead of negative way; when you make a choice to accept, rather than judge, the decisions made by another; when you agree to give instead of waiting to receive; all these choices are examples of opening your heart and mind to receiving your highest good. When you choose the highest good for all, you signal the available energy in the universe to come to your aid. Miracles will occur naturally all around you, by your willingness to receive them. People will suddenly begin to give to you in a different way. Synchronous events will transpire in ways you never thought possible. This is the natural flow of God's grace available to all who are willing to work in harmony with Divine Energy and have the forces of the universe align behind them.
There is a Universal Flow of energy awaiting your command. You live in the pure potential of All That Is, a River of All Creation. When you are aligned with what you want to create, and open to receive, that powerful river of creative energy will flow in the direction of your intentions. It is the natural order of life, yet it will feel like a miracle.
These results also come from willingness on your part to have your life be good, and to allow others to love and support you. It has to do with knowing what you want and asking for it directly, as well as having faith to know that there is a greater order and good available to all who believe.
So accept that what is occurring around you in your life is a reflection of what is occurring within you. Begin to make small choices to experience love instead of fear, to forgive the person who has wronged you, even when the action seems unforgivable, to give thanks for what you have instead of complaining about what you don't have, and to believe that miracles can occur in your life, when you are willing to receive them.
These shifts in attitude bring a return of greater Love, Joy and Fulfillment in your life. It all begins with you and with your sincere willingness to allow the Angels and the Universal Presence to come to your assistance.
Remember your message from Archangel Gabriel for today:
Take time to bless that which you have and ask for what you want.
Shanta Gabriel
for Archangel Gabriel
February 16, 2020
Copyright © Shanta Gabriel. These messages can be shared as long as they are used in their entirety and proper credit is given for the work. I love people to be able to share the work with others.
Source Here
CrystalWind.ca is free to access and use.
Please donate a small gift of $11.11 or $22.22 or $33.33.
Thank you!
ॐ Namasté - Blessings!

© 2008-2020 crystalwind.ca. All rights reserved.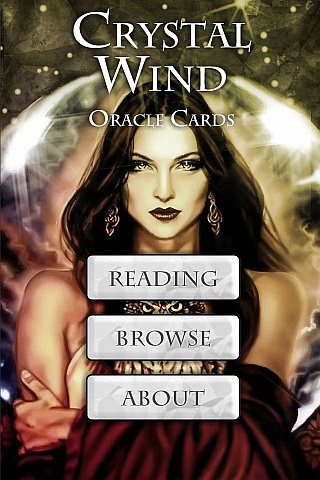 Cut Through The Illusions!
Who is Online Now
We have 1046 guests and no members online