Category: Archangel Messages Written by Sharon Davis Views: 1266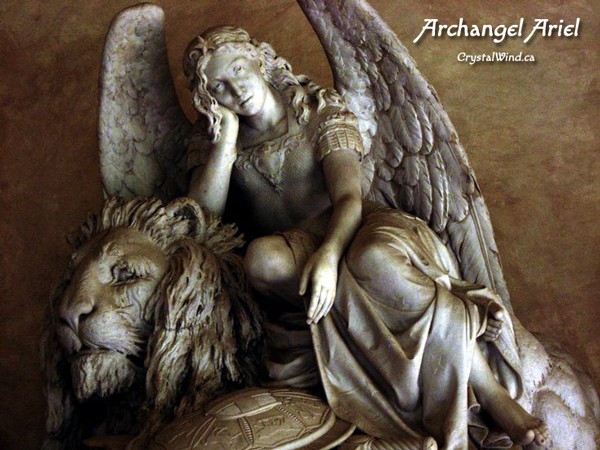 Guys, this one has very strong energy that doesn't come through by just reading it. Be sure to watch the video even if you don't speak English. I've noticed that you can experience the Archangel who is speaking most by looking in the eyes. If you don't understand the words, let the energy carry you into meditation—Sharon"
Hello everyone. This is Ariel and I too welcome you. So much is happening in your world. Tremendous turbulence is occurring as Sophia spoke of last week. This has greatly affected the transition of your own planet, For yes, your planet is also raising in its energy. 'Now Ariel, you ask. Everyone is speaking about this being a dream-like reality, yet you speak of the planet transforming. What is true?' I say to you, both are true. As we have said many times before, we speak to a variety of levels of understanding. Sometimes we speak from the very highest view. At others, from a more grounded, less expanded view as many of you are still experiencing this. So today we will speak of both.
But yes, your planet is in some turmoil isn't it? So many things are occurring. Some of you call it global warming. Some of you speak of it as the poles shifting, and of course some, as Sophia spoke of it, as your own turbulence being reflected in your planet. All of these are true. They are all happening simultaneously, and it is causing tremendous turbulence on your planet–this dreamlike experience of a planet that each of you are having. Now remember. Each of your souls are projecting their own dream. There is overlap of course, but each of you are having very unique experiences.
So, how do you go beyond your own inner turbulence and the outer turbulence that is happening in your world? As we have said many times before, you go within. If there is tremendous agitation around you, where in your outer world will you go to find peace? If even your home or your business is threatened, how can you find peace there? If you find peace in another person and they are now agitated and in turmoil, how can you find peace by being with that person? Your level of turbulence is determined by your mind. When your mind is agitated your emotions respond. When your mind is agitated your emotions respond and then you are overwhelmed with emotion. So, the only way to find that incredible sense of peace is to go deep deep within your own being. Not outside of you, but within.
Inside of each one of you is an incredibly still, silent place. It is supremely still, and in that stillness, there is ecstasy. It is a sublime state–a state of supreme silence. This is why we continue to ask each of you to learn to go within. Because when you can go deep enough within your own being you bypass your mind and your emotions. Now, of course there will be days when you cannot go that far; where your mind's agitation or your emotional distress consumes you and exhausts you. Some of this is a reaction to your world. Some of it is memories of old turmoil and distress from other lives coming up, but it all issues ultimately from your own mind. So, by learning to go deep within you are learning to move beyond the mind. And when you do that you go to the most sublime place within your own being. This space is supremely silent.
Now some of you don't like silence. You want the noises of your world: music as loud as possible, television, movies, going out and seeing nature–the world, seeing cars go by, seeing all of the sights and experiencing all of the sounds of your world. And indeed, some of you as souls came to experience that, sometimes sheerly for the fun of it–to experience all of those sensations again. And some of you because you still are here came as a soul to learn. And many of you who are coming to this channel are coming because the lesson you want to learn is how to go beyond the experience of your mundane world. A cry deep within you is calling you home, home to that incredibly beautiful space deep within. You may not have words for where you want to be. You may not yet be able to identify the cry in your heart, but you will. It is a cry that will only get louder. The longing for something beyond what you're experiencing now that moves you, that shakes you deep to your core. It splits you open into a thousand pieces, revealing the incredible beauty that exists within you.
For you are light. Each one of you are radiant, beautiful points of stillness. But you have forgotten who you are. You've become immersed in all of the sensations and experiences of your world. But now the turbulence in your world is becoming so overwhelming that even those of you who came to enjoy the fun of being on earth or the earth experience are growing tired of it. Aren't you? It's a little too much. The riots, the anger, the threat, the fear, the destruction by nature and by man. It's overwhelmingly painful for many of you and this intensifies the cry to come home, to wake up from the dream that you as soul are having. It's time to come home. And you do that by going within.
It's not an overnight process. You may have ecstatic experiences sometimes. Some of you call them awakenings, some of you call them openings. They are simply movements of light within you that for a brief moment show you the radiance of your being. But then the work comes, and you have to learn to become established in that space within your own being. When you rest in that place, that sublime ecstatic space, there is the incredible peace of silence. It is nourishment. it is food for the soul. It is a place of supreme rest and stillness. Listen, that space is your true home. It is supreme silence. But in that silent space everything exists and nothing exists. In that space issues forth everything, and at any instant that everything can be again dissolved into silence. It is that still point, that absolute stillness of the mind, in that space there is supreme oneness. There is no sense of separation. In that space your outer world dissolves. Love and light pulsate in that silence. There isn't any particle of you that isn't full, complete, and present. Learn to experience that supreme space of silence.
Let's go within for a moment.
Place your body in a comfortable seated position and close your eyes. If you have a mantra, by all means use it. Otherwise become aware of your breath. Your breath is the subtle connection to this experience of being on earth.
Watch it as it moves in and as it moves out. Your breath moves in and your breath moves out. If you find your mind becoming active simply gently lead your awareness back to watching your breath.
—————————————————————————————
Gently bring your awareness back to the room. You can wiggle your fingers and wiggle your toes and open your eyes when you're ready.
Learn to go to the space of pure, supreme silence.
From this space perform all of your daily actions, but never waver from holding your inner state in that supreme space. Then nothing will touch you.
You're going home.
Go within to know who you truly are and then establish your awareness there.
We all send our deepest love and light.
I am Archangel Ariel"
Sharon Davis - I've been a serious meditator as well as a lightworker, a Reiki master and a nurse. Over time, I found myself experiencing contact with various spirit guides which eventually led to direct contact with Archangel Metatron. He has extremely subtle and very powerful energy. Communicating with him has brought immeasurable joy, love, and understanding into my life. Source
---
CrystalWind.ca is free to access and use.
Please support us with a small gift of $11.11 or $22.22 or $33.33.
Thank you!

ॐ Namasté - Blessings!

"Life is an echo, what you send out comes back."
© 2008-2021 crystalwind.ca. All rights reserved.
Spirit Animal Totem Of The Day!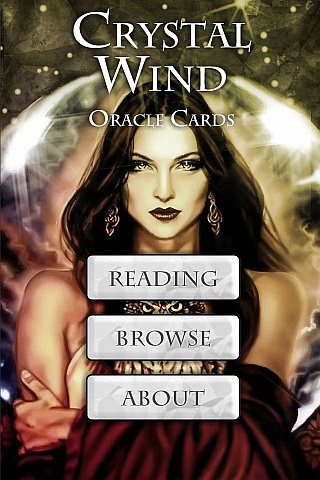 Cut Through The Illusions!
Who is Online Now
We have 1925 guests and no members online