Support crystalwind.ca with your donation and help spread spirituality and positivity.
Blessings!
Written by Jahn J Kassl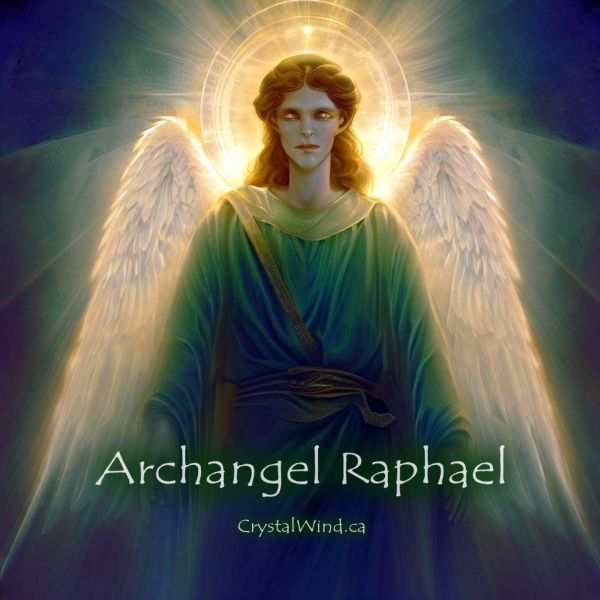 What is taking place in your consciousness now is the shift from fearful action to self-conscious action. In the midst of the storms of this time, in a phase where people's self-confidence is being undermined on a daily basis, you rise up, you become confident and powerful.
Going above and beyond
Things are unfolding and changing, ascension is gaining power and strength, and people are rising. To master this time is to grow with the events and to keep one's senses in these days, and to be lovingly connected with oneself and powerfully connected with God.
Now the great stakes of the new time and for the new time are being hammered in. Now the foundation for the bright future is being laid and now people will surpass themselves.
The time of true man and the time when GOD pours out the cornucopia of HIS GRACE upon mankind has come—man regains the power of self-determination.
This brings us to the topic that determines the present and the future. Because only the use of your power can bring about the great upheaval.
Only when you acknowledge who you really are and what power you have within you will you stay grounded in reality and at the same time be tethered to All-That-Is.
The use of your power is inseparable from the success of the changes and your ascension.
That is why today's consciousness work in the grace of God is crucial. It is able to lift you decisively, and it is able to thoroughly correct your self-image and put it in the right light.
You have to become what you are, you have to be who you are, and you have to live as who you are. Then everything will take its right course, then everything will have its salutary outcome, then the OLD WORLD will pass away, for you are NEWBORN.
Let's turn to your unredeemed negative aspects of power.
Fear of your power
This is the first and greatest obstacle to overcome on the way to claiming your power. Many people are afraid of the word POWER alone. This is because they did not know how to apply them lightly in the past, because they have been abusing them and many misfortunes have been conjured up as a result. People who have allowed themselves to be seduced by power into fateful negative results today have the greatest difficulty in claiming their light-filled power.
These people are horrified by the very word POWER, and everything associated with it is coded negatively and as burdensome.
The first step to be able to claim your light-filled power is therefore to redeem the unredeemed negative power issues. We want to dedicate ourselves to this necessity today, here and now in a hitherto unique demonstration of the power of light.
Every human being who wishes to regain access to his own power today, here and now, is now called upon to make this known to the Light.
What will happen is that from one moment to the next you will no longer be derogatory of the word POWER, but you will be able to look at it completely neutrally. If you ever want to use your power for light-filled projects, for the good, the true and the beautiful, then this liberation is the prerequisite for this.
Liberation from negative aspects of power – affirmation
Speak these words and your soul will be healed:
I, (mention your name here),

I'M READY TO REDEEM ALL NEGATIVE ASPECTS OF POWER.
I ASK FOR THIS HEALING SO THAT I CAN FULLY CLAIM MY POWER
AS A DIVINE MAN.

I THANK GOD FOR THIS GRACE.
With that, everything is achieved. Now we have to wait for the process of integration.
Integration with the theme of power means that the individual images in turn release from your energy bodies. Therefore, in the next 90 days, there may be more and more dream images that frighten you, memories that worry you or reflections in everyday life that amaze you.
Because of this powerful intention of yours, all negative aspects of power will be redeemed within 90 days. After that, you are free and you can embrace your spiritual power again – that means living as a whole person, that means being able to access everything that makes you who you are, that means minimizing fears and maximizing courage.
Let this process and these words now be followed by a short period of silence ...
Be aware of the moment, feel the joy and enjoy the light of angelic powers and the love that surrounds you now!
Pause...
Now we are in your present and future. Now it is time to deal responsibly with the regained access to power, self-confidence and self-empowerment – and that means explaining yourself to heaven, the light and those divine aspects that shape your destiny beyond the visible.
The next step is to make known to Heaven, your family of light, the angels and archangels, as well as the Ascended Masters and GOD your intention for the light-filled application of your power.
Light-filled application of power – affirmation
Say the following words for self-empowerment:
I, DECLARE
THAT I WILL USE MY POWER AS A DIVINE MAN FOR THE HIGHEST GOOD OF
ALL BEING AND FOR THE HIGHEST GOOD OF ALL LIFE.
I AM CO-CREATOR OF ALL BEING AND CREATOR OF MY LIFE.

IN I AM THAT I AM – IN THE OMNIPOTENCE OF GOD.
Pause...
This explanation reorients you to the theme of power. The power becomes familiar to you and you begin to use your power correctly and use it correctly. Redeeming negative power issues and reclaiming power go hand in hand over the next 90 days. Gradually, the Force will become familiar to you, and the word POWER will first evoke neutrality in you and subsequently a deep familiarity.
What is taking place in your consciousness now is the shift from fearful action to self-conscious action. In the midst of the storms of this time, in a phase where people's self-confidence is being undermined on a daily basis, you rise up, you become confident and powerful.
It is the most important counter-movement that a person can choose now. For it is only through undermined human self-confidence and manipulated human perception that what is possible today is possible: the degradation of the divine man.
And we have put a stop to this today, here and now. You have been realigned and centered on the all-important issue of POWER. You will use your power as it is given to you, and you will recognize the abuse of power in this world, but you will no longer bring yourself into the game. You will develop serenity and see what is, but you will no longer participate yourself.
Birthday to a living person
Your life takes a turn: from the negative to the positive, from feeling exposed to unhappiness to experiencing happiness, from living in fears to experiencing joy in everyday life. Everything changes in you, the cells are rewritten, your spirit is renewed and your soul celebrates this day for what it is: your birthday to the living divine man.
Now you step into your creative power and you regain the creative power. Now you are free from those unredeemed aspects of power that blocked you in your power.
You have ascribed evil to power, power has instilled fears in you and thus prevented you from disposing of your light-filled power.
Now you take the helm of your life into your own hands. Now you are shaping your destiny, you are no longer being formed and now you are living your life, you are no longer being lived. You are drowning your sorrows in the ocean of light, and divine guidance is working into every aspect of your daily life. Now you are empowered, self-determined and self-confident. Now everything is changing as you are ready for this step and have opened your heart to the light for this transformation.
Now you are human, through and through, now you are divine, forever and eternally – connected to yourself and connected to GOD! What else, beloved one, that you are now aware of the full extent.
Reveal Yourself – Affirmation
I, (MENTION YOUR NAME HERE),
OPEN MY HEART, EXPAND MY SOUL, AND MERGE WITH MY INFINITE SPIRIT.
I HAVE ARRIVED AT MYSELF AND HAVE BEEN ACCEPTED BY GOD.
PURE DIVINE CONSCIOUSNESS MANIFESTS ITSELF ON EARTH.

I THANK GOD FOR THIS GRACE.
With this affirmation, this process is complete and your acquisition of power is complete.
In deep humility I bow before you, who walk on the face of the earth, who decided eons ago to embark on this journey, to detach yourself from GOD and to expose yourself to these experiences.
Everything has been achieved!
From now on, life will give you answers with joy and wisdom. Because now you're ready for it.
You will be able to receive the gifts and celebrate life as the reasons are open before you and a deep understanding of All That Is Now has been achieved.
Loved one,
Your humanity changes everything in the world, and using it powerfully makes the Divine shine.
The path is now mapped out for you. In all eternity with GOD, in all intimacy with YOU, you have regained the power of self-determination.
Healing your soul, wisdom your mind, love your heart – everything is achieved.
I am ARCHANGEL RAPHAEL
---
Translation by CrystalWind.ca
Channeled by Jahn J Kassl
Our German and English blogs are run separately, since not all of the messages are translated into English. In order to guarantee the clarity of this website and the pure frequency of all entries, the LICHTWELT portal refrains from advertisement of any kind. We will continue to do so with deepest conviction. Which is why we ask you, dear reader, for your support: With your donation you can ensure this service and the existence of the LICHTWELT publishing house.
Source
© 2023 crystalwind.ca. All rights reserved. We track all IP addresses with sniffer technology. Using a Proxy/VPN will not hide your IP address.
CrystalWind.ca is free to use because of donations from people like you. Please help support us!
Blessings!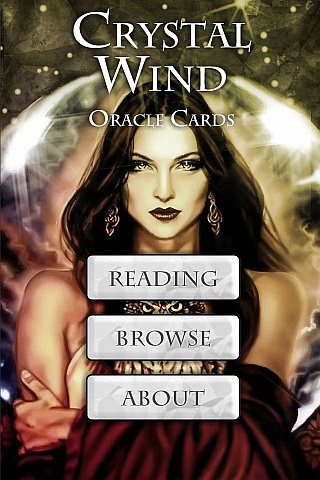 Cut Through The Illusions!
Available On

Spirit Animal Totem Of The Day!
Who is Online Now
We have 1240 guests and no members online