Category: Archangel Messages Written by Jahn J Kassl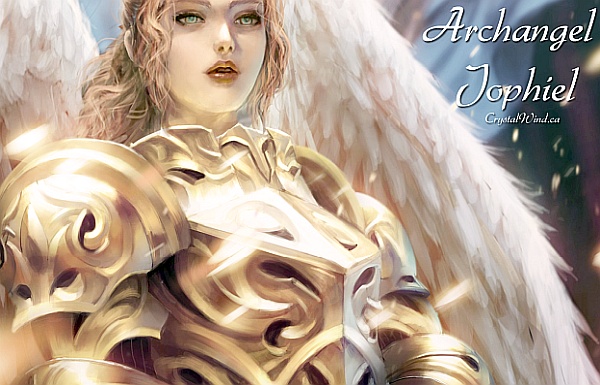 It is an intoxicating experience when two beings, who were connected as humans, reconnect as angels. Since the subtle bodies are more permeable, the experience of merging is far more intense than on earth.
AFTER DEATH IS BEFORE LIFE
JJK: I've read that as soon as we arrive in the subtle world after dying, we often long for the earth. Sometimes we go on "vacation" on earth - to relax - and we go to the places to which we have had a special connection. Sex is also possible for us as a subtle being. We can recreate our body and experience an even more complete merging with our partner than on earth. The bodies are more subtle and can penetrate one another. Is this right?
ARCHANGEL JOPHIEL: Joy is the hallmark of a liberated soul. After a person dies, his soul returns to his soul family. Depending on the "burdens" or the consequences of the end of life, the soul either first has the need to be alone or to return immediately to its own soul family.
After a difficult and stressful life, a soul often needs rest, silence and the accompaniment of masters so that peace can be established and healings can take place. From a certain moment, every soul longs to return home to the soul family and it is always awaited there full of joy.
Nobody judges or condemns, since every soul knows the challenges of earth life. Soul families are determined by the degree of spiritual maturity, that is, those soul groups always come together that are on a similar level of development. The groups are promoted by master souls and each soul has a teacher whom it usually knows, appreciates and loves over very long periods.
EARTH LIFE IS GRACE
An embodiment on earth is always a special challenge and at the same time a special grace.
Even if you often quarrel with your fate and life on earth, you can be sure that it is a challenge that you deeply desire, which only souls who have already achieved mastery on other levels and on other planets are allowed to face.
So now you have arrived in the hereafter. Earthly death wasn't long ago, the funeral is just taking place - and what are you doing, where are you?
It is your choice whether you stay on earth for a while longer, usually only a few days, to give comfort to the bereaved, or whether you return directly to your soul family. If your life has been suddenly interrupted and the loved ones who are left behind do not cope well with it, then many souls decide to stay on earth for a while longer. The "deceased" is now a spirit being. You can overcome spaces and also use the subtle tools.
So every soul that has reached a certain stage of maturation is interested in accompanying the bereaved until they can better deal with or cope with the grief. So you stay with your human siblings for a short time, you repair or polish their aura, send them hopeful dreams and give them strength in everyday life through your presence. Sensitive people feel that.
Once this task is completed, you are in a very hurry to get home. You will find yourself very quickly with your soul family. Past life is discussed, wounds are healed, and understanding is gained. You will find your complete self again in a familiar and loving atmosphere. At a certain moment you start planning your new life.
You are looking for new challenges, you are looking for the place and your future parents, you choose your gender and your body and you determine your day of entry for the new life on earth.
VACATION ON EARTH
But before that you are pure spiritual consciousness. As such, it is possible for you to shape or take on any body. So it is quite natural that you often go on "vacation" on earth in the subtle body. There are certain places you love to visit and nothing stands in the way of returning there.
Invisible to people, you may lie on the beach or ride a wave. This is possible for you and from a certain stage in your development everything is possible for you.
SEX IN HEAVEN
Sexual experiences are also part of the expression of a soul that has returned to the light. As an angel who has repeatedly incarnated as a human, it is always possible for you to create the human body of your choice.
More subtle and permeable, but solid enough that a union with loved ones is possible. Sex exists in the subtle realms just like anything that gives pleasure and does justice to the expression of love.
It is an intoxicating experience when two beings, who were connected as humans, reconnect as angels. Since the subtle bodies are more permeable, the experience of merging is far more intense than on earth.
JJK: Sometimes I think if enough people knew that life goes on wonderfully after death, they would be a lot more relaxed. The fixation on the body or on this one life, the fear that death is the end of everything, only leads to people developing irrational fears and being very easy to manipulate.
For whom death is the end of the flagpole, any threat to life is unbearable. In this way, the dark forces can play with people's mortal fears and use them skillfully for their own purposes.
Fears of climate change, the end of the world, a war or a deadly virus settle in an a-spiritual person very differently than in a person who knows that he will die someday anyway and will definitely return to his spiritual family afterwards.
Is this lack of knowledge the root cause of all fears?
WHAT IS THE GAME
ARCHANGEL JOPHIEL: Fear is the most exciting energy structure that a person on earth exposes himself to. There is no fear in the realms of light! The angel that you are knows no fear. The fear experiences that are possible on earth are overwhelming for a fearless soul.
The game is to see through it, to master the illusion of fear. Many souls want to face this challenge and there is a great rush of angels who want to start an earthly cycle.
JJK: That means, whoever masters fear, achieves mastery over this level.
ARCHANGEL JOPHIEL: Mastery means that you as a person - in the middle of the game - see through the game. Mastery means recognizing the perfect in the imperfect.
With these insights into the now and into your unchangeable future, I say goodbye for today.
We will all see each other again, because every person has a deep desire for light - and one day your soul will start to wake you up and it will remind you of your immortality.

I am ARCHANGEL JOPHIEL
Channeled by Jahn J Kassl
English edition by crystalflow translations
Channeled by Jahn J Kassl
English edition by crystalflow translations
Our German and English blogs are run separately, since not all of the messages are translated into English. In order to guarantee the clarity of this website and the pure frequency of all entries, the LICHTWELT portal refrains from advertisement of any kind. We will continue to do so with deepest conviction. Which is why we ask you, dear reader, for your support: With your donation you can ensure this service and the existence of the LICHTWELT publishing house.
Source
---
CrystalWind.ca is free to access and use.
Please support us with a small gift of $11.11 or $22.22 or $33.33.
Spirit Animal Totem Of The Day!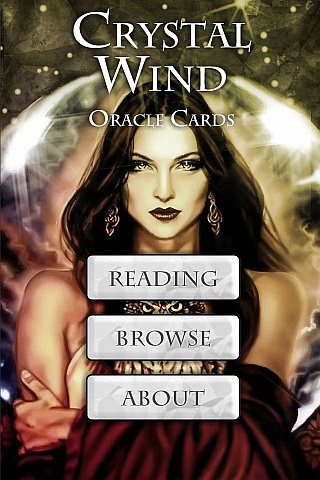 Cut Through The Illusions!
Who is Online Now
We have 1224 guests and no members online