Category: Archangel Michael Written by Celia Fenn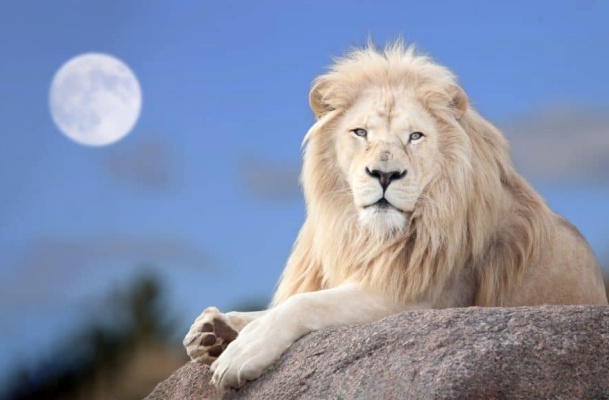 Dearest Family of Light, you are approaching the Planetary New Year and the Lions Gate Portal. This is that time in the Sacred Year when you begin a new cycle of Time and Creation.
At this time, Sirius rises in the morning sky, conjunct to your Sun, and for this creative moment your Planet has two suns, a white/gold sun and a blue sun (Sirius). In this magical energy the Planet also aligns with the Lions Gate in the Constellation of Leo (8th August) and the Royal Star Regulus, also known as the "Heart of the Lion", which ushers in a new cycle and timeline for Earth.
This year, you have been under great pressure to raise your personal frequency and accelerate your evolution so that you can commence your new cycle at the highest frequency possible for New Earth. This is to enable you to step into the New Earth Reality and fully activate your New Earth Human/Human Angelic Template in your DNA. This will enable you to detach from the lower levels of chaos on the lower timeline, and to live in a Reality of peaceful and loving Community as a New Earth Human.
The New Earth Human
Over the past years, you have raised your consciousness from the 3rd Dimension to the 5th Dimension of Light, released layers of accumulated negative energy and reactivated your original Human Angelic Template with great success.
The 3rd Dimensional Human was a Being with 7 active chakras who needed to meditate to access the Soul and Higher Self which were "above" the human body. The 5th dimensional New Earth Human is a multi-dimensional Being of 13 active chakras which includes a direct connection to the Soul/Higher Self and the Solar, Galactic and Cosmic Aspects of Self.
The main indication of your ascension to this state is your awareness of Solar movements and energies as you will "feel" within your Light Body and your Physical Body the flows of Plasma and Solar Light Codes as they pervade Earth's atmosphere in the Sun's ongoing conversation with the Earth. You will receive the Diamond Light Codes and integrate them in a Conscious and Joyful way.
You will become aware of your Galactic heritage and your personal connection to the Stars. In this Lions Gate transit, you will become aware of the Stellar and Galactic Masters of Light, such as the Royal Lions, and the Angelic Beings, such as the Elohim, who work with you to accomplish the Birthing of the New Earth.
The New Earth: a Heart Centered Creation of Love
The New Earth Human Angel is a Heart centred Being. Unlike the "older version" of Humanity, which was centered in the Mind/Solar Plexus, New Earth Humans operate from the Heart.
This means that the Heart is the centre of Balance and the connection point for the Soul and Higher Self.
All decisions and choices in the New Earth are made from the Heart. You make these choices through feeling, intuition and deep inherent wisdom, rather than by the directions of the rational mind. The mind may provide information, but its purpose is not to make choices and decisions. These are made at a deeper level by the Heart and Soul.
The basis of All Choices and Decisions in the New Earth is Love.
There will be no fear and control in the New Earth, but simply the Flow of Love and Creation, as you evolve and grow through your ongoing creations.
The New Earth Humans and your Relationship with Nature
The Old Earth 3rd Dimensional Human had a conflictual and aggressive relationship with nature. He saw it as a resource to be used and plundered at will.
The New Earth Human sees Nature as Sacred, and respects the original purpose of the Earth as a Sacred Planet and a garden for the Joy of the Galaxy and all its Beings.
The New Earth Human Angels are Keepers of the Sacred Planetary Garden and are also Galactic Shamans. They work with the Elementals and the Nature Spirits to create a Paradise Home for all living beings sent here by Prime Creator and the Elohim Angels.
A Galactic Shaman respects nature and works with Nature, knowing and feeling at the same time his or her Solar and Galactic connections and responsibilities.
2021 Lions Gate : Stepping Up
At this Lions Gate of 2021, Beloved Family, many of you who were previously feeling "stuck" or "uncertain" or "unmotivated" will step up to your new responsibilities on the Planet.
You will become Human Angels and Galactic Shamans, you will guide people and do ceremonies to honour the Emerging New Earth. You will become leaders who will gently guide and support your communities through the Earth changes and transitions to the New Earth Consciousness.
The Lions Gate will provide the tsunami of High Frequency energy that will activate these transformations and lift you into the New Earth higher timeline.
Be prepared, Beloved Ones, it will be quite an experience!
If you would like to know more about the Lions Gate of 2021 and to share with our Community in the transits, please join us for a 5 part online webinar series with Celia Fenn and Archangel Michael. To learn more and to book your place, please click here.
Celia Fenn holds MA and PhD degrees in English Literature, and has also studied Art and Music. She lives in Cape Town, South Africa.
She worked for 12 years as a University academic teacher of English Literature before switching to a career in Healing and Therapy. For ten years she helped many people to find their own personal healing path to wholeness and inner peace. She then became a channel for Archangel Michael, and developed the Starchild Global website. Her ongoing adventure has lead to a new focus on the grounding of the New Earth, Quantum Reality and Time Lines, the importance of the Divine Feminine energy and rediscovering the power of Shamanic practice and ceremony in a modality called Galactic Shamanism. She is the Director of the Starchild Children's Foundation, which runs the "Children of Africa Project". This is a Community Support Program for the Children of the Cape Town area in South Africa. The project is run and maintained by donations.
---
CrystalWind.ca is free to access and use.
Please support us with a small gift of $11.11 or $22.22 or $33.33.
Spirit Animal Totem Of The Day!
Featured Articles: Archangel Michael
The Family of Archangel Michael

Open or Close

The Families of Michael

(Note: This is incredibly difficult to express and so it is asked to be in neutrality and witness this information from an observational level. This way you will not be prone to attack it, however to utilize this information as a part of your informed awareness and self empowerment as you move forward on the consciousness evolution path. Galactic Human evolution is requiring we take responsibility to see and witness things that have been hidden from us. This is one of those major revelations that is very painful and controversial and as such, it is requested to be aware of it and then make your own internal decision on what feels internally right for you. Being responsible for the direction of your being and claiming self sovereignty and freedom for yourself as well as for others requires that we see all that is hidden, and we take responsibility for it, even when it's painful or unpleasant. )

Read More

The Michael Invocation

Open or Close

The Michael Invocation has been used for many years as a means of clearing people's energy, and the energy of their homes and other buildings. The Invocation has changed over time, as the situations people have found themselves in have become more difficult to manage, or more complicated to understand. It has never failed to provide relief on many levels - though the relief will only continue if a person chooses not to repeat the old patterns of behaviour that first got them haunted.

Read More

Archangel Michael: Are You Ready To Take A Stand?

Open or Close

Beloved masters, your greatest inborn desire is to return to full God-Consciousness; however, there is still much confusion as to how this is to be accomplished. Many of you are well on your way to becoming cocreative masters of Light once more.

Read More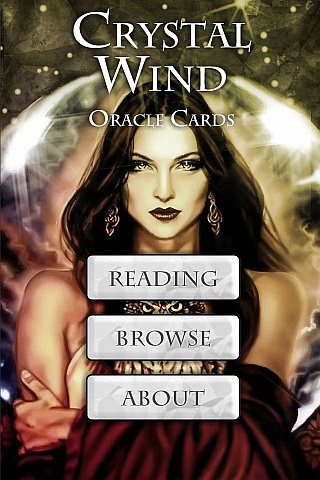 Cut Through The Illusions!
Who is Online Now
We have 777 guests and no members online
X
Right Click
No right click