Category: Archangel Michael Written by Vania Rodrigues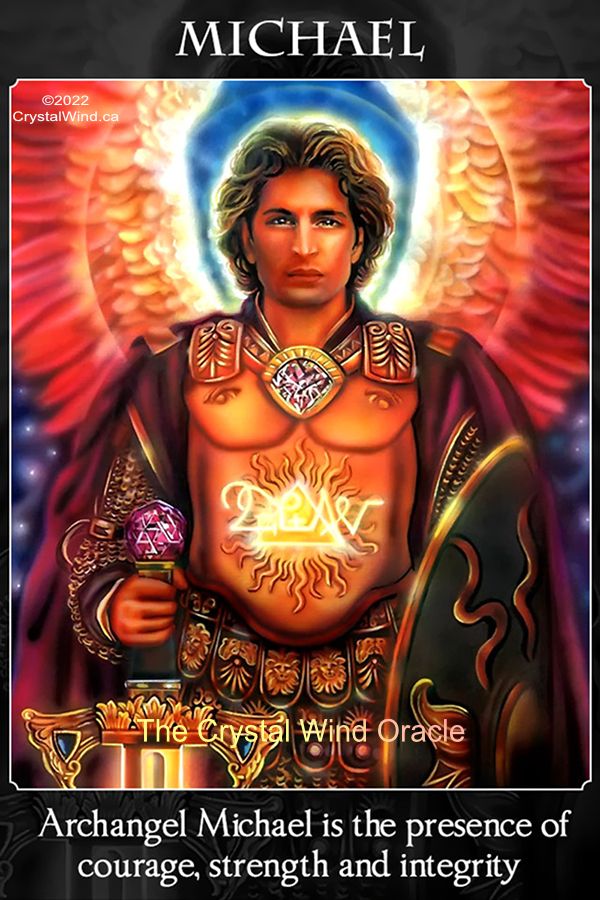 Dear Ones! I AM THE ARCHANGEL MICHAEL!
I am here to extend an extraordinary invitation. We will be together today, at the time you will know, for a Great Meditation, so that all of you can harness the energies that are coming today.
No, you don't need anything, just the presence, and the heart. The intensity of the energies that are coming in is immense and is really bringing about many changes. In many cases, changes in thinking and acting bring the truth to the surface. So, the time is now to be alert to what you will see, hear, and know. Most of all, how you will interpret each thing that comes. We are not here to play with pretty words. The moment is very serious because it is the moment that is appeasing the total dropping of the masks. The more Light, the fewer shadows; there is no way to hide anything anymore.
So don't be disappointed or frightened by the many things you will see and hear. You are aware of what is happening, and you are also receiving these energies. You begin to see many things concerning yourselves more complexly and directly. But this is all planned. We know all of this. The more the Light comes, the more it transforms, the more it brings awareness, and the more it brings truth. But unfortunately, many cannot accept their own truths. All your faults are bouncing around in front of you. They make faces and laugh at you, which bothers many. But I can tell you that it is no use you getting angry, trying to make these little things appearing there without Love disappear.
Each of these inanimate problems appears in front of you. If you look at them with anger, hatred, and lovelessness, observe that they will grow, become more robust, and begin to bother you more and more. We are not bringing these little creatures in front of you. Let's say they are habits, customs, and parts of your own character that you have put at the bottom of the drawer but which, from time to time, come to the surface. But for sure, they are habits, customs that don't feed the Light. So, they are there, bouncing around in front of you, showing you that you have to destroy them. But do not destroy them in anger. Instead, try to take a slipper and hit them. It won't work, they are not physical. They are little ethereal creatures formed by yourself.
So how are you going to self-destruct? Sure, you can even self-destruct, but what good will that do? The problem will still be there. So, the best way to live with these debauched little creatures, who laugh at you all the time, is to accept them with Love, to accept that they represent a side of you that is not very nice. But you need to face it head-on, change, and improve, and when you make this decision and start to do something about it, the little creature loses its strength. It will no longer be big enough to make faces. It will become so tiny that it will self-destruct. And at that point, you will have learned your lesson. If you keep your promise to yourself not to do it again, the little creature will never come back. If you forget and feed the same feeling again, it will rise from the ashes and make faces again.
So, my brothers, what do I mean by all this? Don't just look at others; look at yourselves, too. The process is happening to everyone. There is no selection. The Light comes into every little piece of this planet, inhabited or not, and transforms that spot into more Light, putting the shadows out and doing the cleaning that needs to be done.
There is no use in hiding. And about others, it's no use you fighting, kicking, and screaming, making things happen concerning the other. It is up to you to look at the other with Love before attacking him. Remember: No, I am going through this too, only I have a conscience and can control the little creatures. However, the one in front of me doesn't have consciousness yet. And it doesn't know how to deal with it. So, look at him with Love, look at him with Light, at that moment when you see all his temper, all the negative points he is emanating, look at him with Love and cover him with Light, more Light. Because the time will come when he will also be disturbed, he may not be aware of it today, but he may be mindful of it tomorrow.
And if you speak positive words and look at all that nonsense explosion in a Loving way, he will remember that he had in you a support, a safe harbor. If you get into the game and lower your frequency to fight with his, everything gets out of sync. You're going to reduce your frequency, you're going to increase the size of your little creatures, and it's not going to help him at all. It's just going to take him further out of balance. So, my Pillars of Light, be Light, not the pole where the Light is, be effectively Light. For many, it is not easy to shut up, but it is what needs to be done. Now it's also no use being silent and exploding inside with hatred. It's no use. The feeling has emanated. So, this is your role. It's challenging because you have to deal with your own creatures and those of others. Is it easy? No, it is not. It isn't effortless.
Never forget at the moment of combat, ask for our help. For us to help you to stay in the Light, to emanate only Light, and to help that brother. No matter what he is to you, he is a brother to keep, knowing that you are a safe haven for him, not an aggregator of his imbalance. That is the role of a Pillar of Light, to stay in balance. In any situation, you cannot be unbalanced and descend to an unstable one. That is the role of a Pillar of Light. And be sure that every time you do that, you walk a little bit forward into the Light and pull those around you. Because your strength attracts those around you, pulling them up as well.
So, this is a delicate moment where you have to be very careful. Be very careful when you talk to someone, don't get into the energy of those who complain about everything, talk bad about everyone, don't pay attention, and get out of tune. Think of a beautiful place, birds singing, the sound of water, an animal emitting sound. Stay in tune with what you are hearing. And if the other person complains, "You're not listening to me!" Oh, I'm sorry, I was here traveling in my thoughts. And that's it; the moment is gone. You didn't embark on that tune. So, avoid getting into those attunements. There is no use in being angry with those who only speak badly of others, who only complain. Because by being angry, you become equal to him. So, get out of tune, close your eyes, enter your pink, fantastic, beautiful, wonderful world, and let him talk to himself.
It is better to be someone rude who doesn't listen to what the other person is saying than to be kind and always have the vibe down there. Be rude to them because you are only protecting yourself. You can listen to a few whining and complaining or someone who constantly complains, badmouthing others, and criticizing. You don't have to. That is not nice. That is silly because when you listen to what he says, you get in tune with him and automatically get out of balance because it is terrible for you. So, misbehave politely, turn your back, and let him talk to himself. Or enter his rosy world, stay there only in presence, in body, not mind. My brothers, you need to be a little wiser. You need to take more care of yourselves. To love the other is not to accept the other wholly by harming yourself. Let the other be as he is, but you don't have to equal his energy. Because then you are giving up your walk for the sake of the other. "Oh, I need to give attention!" Why do you need to give attention to someone who only complains? You are indirectly giving focus to what he says. And what is worse, he will keep saying it, because you hear every time he says it, you are there like a little doll, listening to everything, so he keeps talking.
Now, if you start to get up and walk away, he will realize that you don't like what he says, and you will indirectly help him because he will stop talking. But if he still wants to keep talking, for the time being, that's his problem. You won't be listening anymore. My brothers and sisters, to love is not like that. To love is to look at yourself first. And also, not trying to change the other, he needs to learn to stop talking nonsense. It is not you who will teach him that. It is unnecessary because he will not listen to you. Learn, don't connect with this syntony, because in today's world, that's what they do most, complain, talk nasty, criticize, judge, and discriminate. This is their way, these are the little creatures they have, showing themselves to them, and they get angry with them. They don't know how to treat them.
But don't forget one thing, the Light that is coming is broadening their consciousness. Then the time will come when they begin to understand everything they do wrong. But each in his own time, each in his own way. You will not be the one to show them. Each soul has to have its own learning in its own time. You chose a path. You decided to learn many things, but they chose not to. So you need to live in their time, don't be like them. You have made choices, you have chosen to learn, and you have chosen to seek change. So you are much further ahead, don't want them to get to where you are, maybe one day they will or not, it will be their choice, not yours.
So in closing, observe, and pay attention to every moment. That's what's happening now, take care of yourself, take care of destroying your little creatures, and don't feed those of others. Do you want to help? Speak beautiful words, speak sweet words, and ask for our help. Then you will break this whole sequence and still help a brother. Don't forget this, it is the most important thing you have to do now.
---
Translation by CrystalWind.ca.
---
Image Courtesy of The Crystal Wind Oracle and Artist Lisa Iris
oracle.crystalwind.ca - www.lisairis.ca
Angels and Light Therapies
Vania Rodrigues
Source
© 2022 crystalwind.ca. All rights reserved. We track all IP addresses. Using a VPN will now also get tracked to original source IP.
---
CrystalWind.ca is free to access and use.
Please support us with a small gift of $11.11 or $22.22 or $33.33.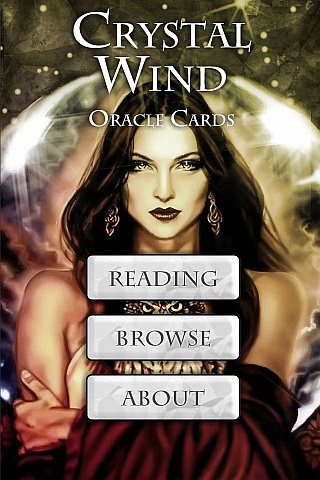 Cut Through The Illusions!
Available On

Spirit Animal Totem Of The Day!
Featured Articles: Archangel Michael
The Family of Archangel Michael

Open or Close

The Families of Michael

(Note: This is incredibly difficult to express and so it is asked to be in neutrality and witness this information from an observational level. This way you will not be prone to attack it, however to utilize this information as a part of your informed awareness and self empowerment as you move forward on the consciousness evolution path. Galactic Human evolution is requiring we take responsibility to see and witness things that have been hidden from us. This is one of those major revelations that is very painful and controversial and as such, it is requested to be aware of it and then make your own internal decision on what feels internally right for you. Being responsible for the direction of your being and claiming self sovereignty and freedom for yourself as well as for others requires that we see all that is hidden, and we take responsibility for it, even when it's painful or unpleasant. )

Read More

The Michael Invocation

Open or Close

The Michael Invocation has been used for many years as a means of clearing people's energy, and the energy of their homes and other buildings. The Invocation has changed over time, as the situations people have found themselves in have become more difficult to manage, or more complicated to understand. It has never failed to provide relief on many levels - though the relief will only continue if a person chooses not to repeat the old patterns of behaviour that first got them haunted.

Read More
Who is Online Now
We have 1220 guests and no members online
X
Right Click
No right click