Category: Archangel Michael Written by Vania Rodrigues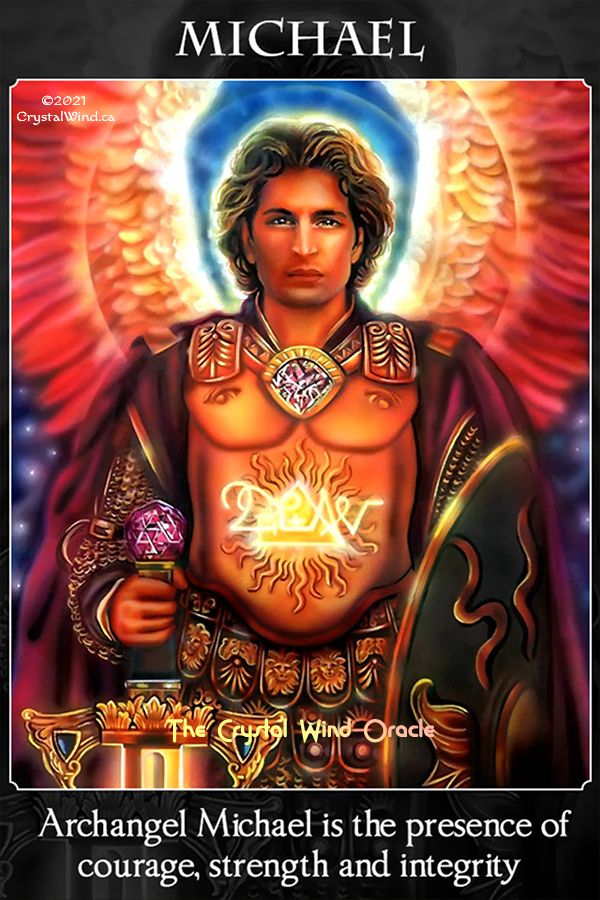 Dear ones! I AM ARCHANGEL MICHAEL!
Being here as always and as everyone has said, is always a source of great joy and light for us. A time of total imbalance, a time of surprises, not so good, is approaching. Nobody is supposed to be terrified, let alone be afraid. The time is to trust. It's always that moment when the world will fall around you but you will fall on your feet because you trust. So this will be the biggest test.
We've been telling you here for some time now, be ready. It's like your world, as you say, turned upside down. Everything will get out of order, nothing will make sense within what was determined and defined for you, a lot will change. It is exactly these changes that we want you to be ready for, that we want you to accept without revolt, accept without judgment, accept without comment. We can always say the following: Father/Mother God is never wrong!
So once again let's say that everything that happens in your world has nothing to do with Father/Mother God's decisions, with Father/Mother God's punishments for you to be punished. You are just reaping all that you sowed over time. But now I can say yes, there will be the hand of Father/Mother God interceding on this planet. No more mess, no more dismantling. You will be an evolved race, and as such, you will need to act as an evolved race. Then everything that binds you to the past, to terror, to everything that was not planned by Father/Mother God, will be eliminated. You will have the chance to live a New World with concepts and laws very different from what you have today.
So we just say that now yes, there will be the hand of Father/Mother God at work all over the planet. And how will Father/Mother God's hand work? Through us, we are your representatives. The Beings of Light that are around, all those who are participating in this evolution of the planet, are carrying out the orders of Father/Mother God. We know it won't be easy, we know you won't understand; and the worst, we will judge. I just say that we are not worried about that, you will need to learn to live in the New World where the universal laws will have to be fulfilled. The planet will no longer have laws of its own, you will live under Universal Laws that are much stricter and much more productive than the laws you have on this planet.
So it's up to each of you to find your point of balance, to find that point where you will continue to believe in us or not. It will be up to you. If you're going to want to judge us, you're going to no longer respect us, it's a shame, because you're still stuck with everything you were taught, that brought your planet to what it is today. So how is everything you live right? Look at the point you've reached, do you live happy and peaceful? Is your world equal? Nobody goes hungry, everybody has the right to everything? Many will still answer: "But it has to be that way, everyone has what they deserve!" So I'll answer you: it's a shame, because you're still stuck in the beliefs you've been taught a long time ago.
So it will be up to you in the moments to come, you simply erase from your minds, everything you have learned, everything that your laws and your rulers have imposed on you and start seeing the world in a different way; a truly egalitarian world, a world where everyone will have the right to everything, a world where no one will go hungry, where no one is superior to anyone else. If this for you is a utopia or is something that doesn't resonate in your hearts, that's all right, then you will continue to follow your road in the Third Dimension, without any problem. You still have a long way to go, to learn that the world is not that, the world cannot be that, cannot be what you live in today.
So start taking a stand, start putting yourself without judgment, start putting yourself just living each moment. No matter what comes, no matter what you will see, no matter what you will know. What matters is that you will be being set free, what matters is that you will be totally free from any kind of slavery. So start cutting the ties, with a lot that you believe and that you think is right.
The truths will not be easy and you will need to have a lot of faith, a lot of determination, a lot of balance, so that you can stand up and fall to your feet. Otherwise, you'll blend in with the rest, all the walk you've done here will have been useless. Because you will not be accepting anything, you will be judging us and regretting that you have come this far. But we always say: The choice is for each one. Each one of you...; it's like you're finishing a cycle at school, where you now have to decide which way to go. Will they try to reach higher levels or will they want to stay there; what they learned is fine... "It's enough, I don't need to go beyond here". Great, then you will be making a choice and it is certainly not on this planet that you will live it.
Now, if you choose to evolve, then yes, you will have a series of obstacles and tests. Nothing ends, nothing is defined, your journey is just beginning. Like everything new you start, you never know if it's going to end. But if you have the willpower, faith and confidence, there's no reason it shouldn't work, there's no reason you can't get there. So just choose what you want to live, want to accept what was said doesn't matter, what will be said you will trust, you will accept, you will not judge, just continue your walk. I just say one thing to each of you: What will be done in your world will not directly affect you specifically, unless you want to grieve for the other, unless you want to suffer the suffering of the other.
So once again I say: Look at your walk, forget about the other one. Take care of your path, take care of your evolution, forget about what happens around you. Are you going to be hurting for someone you think you knew, but who was ultimately nothing like what you thought it was? I would tell you it will be a waste of time. You got used to worshiping humans, you put humans on the pedestal. And I'm going to tell you, from those pedestals, the vast majority will fall and you'll regret a lot to worship them. No other brother is worshiped, nothing is worshiped, not even us. We don't want idolatry, we don't want passion; we want light and pure love, that's all.
So why worship a brother? He is as human as you are. Is he everything he appears to be, is he as perfect as you imagine? Or is that just a husk over there? You will have that answer. So stop idolizing, whoever you are, because nobody deserves idolatry. Idolatry is a Third Dimension thing, where you stop living your way to live the other's way. We've talked about it several times here. So start; if you haven't yet begun to look at your own path, forget about the other's path and forget what will happen to the other. Ah, you suffered for the defeat of the other, for the unmasking of the other, why? Is that other part of you, is that other part of your body? So why grieve for him, then why grieve for him?
No one has to suffer for anyone, everyone has to look their own way. Suffering is part of each one's journey and if that other person encountered suffering, it is part of his journey, you don't have to suffer together. Understand this. Many still don't understand and many still don't accept it. They think they need to set aside their lives to experience the suffering of others. And I tell you: This also reverberates, this also has a harvest, stop living the suffering of another. I'm not here telling anyone to abandon anyone, you can love, you can care, but without suffering the suffering of the other, this is entirely possible.
So be ready, each day more ready, because each day "The Big Day" approaches. Many think that once again we are lying that nothing will happen. So wait and when it happens, then yes, you will believe. And then I'm going to want to see how your behavior will be. Are you going to trust and fall on your feet or are you going to tangle with the mass, with the wave, with the mud that will form around you? Then I will want to see each one of you.
Translation by CrystalWind.ca.
Image Courtesy of The Crystal Wind Oracle and Artist Lisa Iris
oracle.crystalwind.ca - www.lisairis.ca
Angels and Light Therapies
Vania Rodrigues
Source
© 2021 crystalwind.ca. All rights reserved.
---
CrystalWind.ca is free to access and use.
Please support us with a small gift of $11.11 or $22.22 or $33.33.
Spirit Animal Totem Of The Day!
Featured Articles: Archangel Michael
The Family of Archangel Michael

Open or Close

The Families of Michael

(Note: This is incredibly difficult to express and so it is asked to be in neutrality and witness this information from an observational level. This way you will not be prone to attack it, however to utilize this information as a part of your informed awareness and self empowerment as you move forward on the consciousness evolution path. Galactic Human evolution is requiring we take responsibility to see and witness things that have been hidden from us. This is one of those major revelations that is very painful and controversial and as such, it is requested to be aware of it and then make your own internal decision on what feels internally right for you. Being responsible for the direction of your being and claiming self sovereignty and freedom for yourself as well as for others requires that we see all that is hidden, and we take responsibility for it, even when it's painful or unpleasant. )

Read More

The Michael Invocation

Open or Close

The Michael Invocation has been used for many years as a means of clearing people's energy, and the energy of their homes and other buildings. The Invocation has changed over time, as the situations people have found themselves in have become more difficult to manage, or more complicated to understand. It has never failed to provide relief on many levels - though the relief will only continue if a person chooses not to repeat the old patterns of behaviour that first got them haunted.

Read More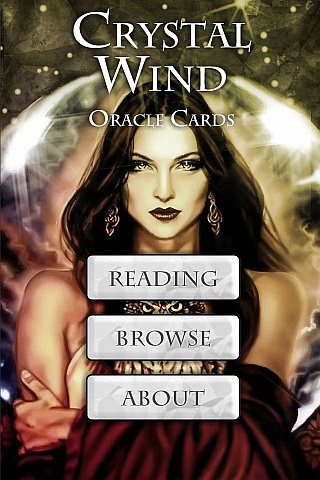 Cut Through The Illusions!
Who is Online Now
We have 927 guests and no members online
X
Right Click
No right click