Category: Archangel Michael Written by Sharon Davis Views: 1128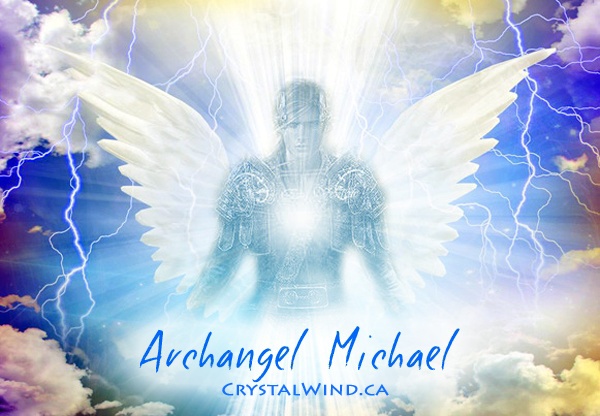 Greetings everyone. This is Michael. Today I would like to speak about the difference between divine will and the will of your ego.

What is divine will? Divine will is flowing with the direct flow of the universal energy and the plan that your soul has set forth in its manifestation of a physical form, i.e. you. Your ego's will makes a plan that it wants to happen now. It may want to alleviate a certain kind of suffering–for instance illness or financial distresses. Or perhaps it wants to manifest a relationship, a new house, children.

Now all of these things are fine to manifest, however what supersedes the manifestation of these things are the lessons that your soul has set forth for its manifestation in its dreamlike experience. When you want to manifest something in your life, there been many teachings in your world that say, "change your thoughts and you will change your reality". For some of you, it works doesn't it? But for others, no matter how many times you change your conscious thoughts, what your heart's desire is does not manifest. And you throw away the books you bought, or you stop reading the articles you read on how to manifest and instead, you become depressed and frustrated.

Why doesn't this process work? Well, it does if you are very, very clear and you are in concert with the will of your soul—which flows from Divine will. If your soul wants to experience the lesson of intense frustration of mundane desires, hey, that's what you will experience until the lesson has been achieved. So that's one roadblock to manifesting your heart's desire.

Another roadblock may be your unconscious thoughts and feelings about what you desire to have occur. If consciously you want to manifest financial freedom—a constant flow of money, wisdom, knowledge, experiences that uplift you, but on an unconscious level you don't believe you deserve them–you believe you must suffer more, some part of you actually worships your suffering, then it will not manifest. Because the unconscious part of you is not flowing in the same direction as your conscious thoughts.

So, let's break these down. I would imagine that some of you are quite frustrated, hearing that your soul wants to learn the lesson about frustration and frustrated desires, and what experience that offers. What lesson does that offer? I'm sure those of you who feel that's relevant for you are silently screaming: "Enough already! I'm done with that lesson!"

This is why it's important to go within, to connect with your soul and all of its portions and understand what the lesson is that it's trying to learn. Often in fact, the lesson has already been learned in this lifetime. But your soul has become more inattentive–less interested now because it's gotten what it wanted out of that manifestation.

If you can connect with your soul and communicate with love, you can draw that attention back and shift your reality very dramatically.

I'm sure some of you are shaking your heads in disbelief. But try it. Those of you who have been in therapy—perhaps some of you have actually done a technique where you speak to your mother or your father as a child. And that technique actually heals something within you and integrates the child-like parts with the more adult portions of you in your personality. In a way, speaking with your soul does a very similar thing. Ask it what the purpose of this experience is. What is it that you, as your soul, are supposed to learn? What is the goal in this experience, and how can you achieve it in a way that doesn't hurt you anymore?

Now, on to the second reason that you may not manifest a desire. Explore what your unconscious beliefs are. Are you ambivalent? Do you have mixed feelings about what it would be like if that experience occurred? Do you have unconscious beliefs that you don't deserve that experience? And so, without realizing it, you block every opportunity that occurs that could manifest that very thing for you? Do you think so little of yourself that on an unconscious level, to have something so wonderful that you long for, would feel absolutely impossible? If so, it will not come. It will not happen.

It's important to love yourself. It's important to have that deep desire come from the very center of your being where all the levels of you are clear that this is what you want.

So how do you do that, you ask? One of the very simple ways to do that is to sit down with a pencil and paper. Write down the pros and cons, as you see them, to having that experience. And really contemplate it. If you want a new house, what would it take to have that in your life? Would you need more money? Would you need resources? Would you need a loan? Would you need to decide where you want to live?

And would you be willing to let go of the controls–to surrender those controls to your higher power? For you see, if you are extremely controlling about every detail about what you want to manifest in your life, you constrict the energy so tightly that it can't manifest.

So, look for the essence of your desire. If you're looking for a new home, for example, don't worry so much about how many rooms and what it will look like, what color paint it has. You can worry about that later. First, get in touch with the feeling of having a new home. What would it feel like? Imagine yourself walking through its rooms and feeling your home welcome you—feeling the security of having this beautiful place that you can call your own.

You can even decorate it in your mind. But leave the details out. Sure, you can say, "I want three rooms. I want a garage. I want two stories or one story, and I want it near good schools or near my job." But don't go into such detail that you must have a house that's colored red or has a brick front. Allow those details some flexibility. For it will manifest much quicker if you do.

Also know that whatever you manifest will come in a beautiful package tied up with lessons–because you're in school. So if you're imagining this perfect event or thing that you want to have happen in your life, don't expect it to be a graduation present that says, "You're done! Everything will be beautiful now." Yes, it will be beautiful. And it will stretch you and challenge you and test you—in a beautiful way.

Because, as long as you walk on this earth, those experiences come. It's inherent in the dreamlike life that you have that you learn. If you're not learning while you're in this life, you have just wasted your dream.

Now, some of you may be here to learn about pleasure and so it seems like it's a wasted life. But it's not. And some of you may have come to learn about what it's like when you cannot have the thing that you desire most. Where does that lead you? What desires does it bring up? What experiences? And in which direction do you take yourself when you feel great frustration? Do you sink lower in your consciousness? Or do you learn to rise above it and expand?

I'm not saying you should embrace always being frustrated. Part of the lesson on frustration is learning to move beyond it. But if you have great frustration in your life, contemplate it. Find out what the lessons are in that experience—and master them. Learn to commune within to higher parts of yourself so that you can discover the purpose of these experiences that you have set up for yourself.

Perhaps they are for you to clarify all the different views and values you have within different layers of your consciousness. For those may be obstructing your experience. Or perhaps you're learning patience, tolerance, or surrender. And ultimately, when you manifest your heart's desire, you may indeed be there to experience the challenges and the next layer of experience that comes with this manifestation.

So, when you want to manifest something that's very important to you, go within. Speak with higher parts of your being, and if you can, get in touch with your soul. Ask it, "What would I learn from manifesting this? And are there parts of me that are blocking it?" "If I'm still here to learn about frustrated desires, is there a way I could learn them in a way that's not so painful?"

Then, become very clear inside of what the essence of that desire is. Is it feeling more safety, more contentment, more love? Is it feeling joy in learning that you can manifest a heart's desire on a conscious level? And if so, how do you deal with that in the purest, highest way?

Learn to manifest with an open heart and with great love. Manifest in a way that it harms no one else but uplifts you. And learn to contemplate whatever lessons are inherent in your experiences. Now, I'm not talking about obsessing, "Why can't I have this? What am I doing wrong? Why is this happening to me?"

No. Instead, learn to go deep within. Hold the object of your manifestation in your mind. Hold that heart's desire in your thoughts, and then go deeper. Become very quiet. At this point, you can let go of that object and simply be in that beautiful silence. And as you rest in that quietude, this is where your answers will come. This is where the golden key to manifesting your heart's desire may arise.

So, learn to go deep within and hold that desire up for examination from your highest self.

Then listen.

Listen deep within in that silence. And if you're told by your own highest Self, that this is not good for you right now, learn to accept that answer.

You can ask why. That may help you to become clear. That peace is about learning to surrender to Divine will.

Divine will is your highest, most pure being and its plan for this life.

So if there is a moment where your heart's desire is brought to that centered place, and you hear "No, not now. It's not the right time. You're not ready.", take that in. Let go of resistance and become open to what is causing the obstacle. What is it in you that's not ready? Or what is it that you have manifested around you that causes it to not be the right time?

Learn to take those deep desires for manifestation within. Hold them in your heart and become very, very quiet. In that place, you will receive your answers, and perhaps guidance on how to manifest them in the most beautiful way.

If you can offer your heart's desires to Divine will right away, very good. But if you find that you can't, then use this technique. Go deep within to get more information. This may help you in your inner growth, in learning the lessons you want to learn as your soul, so that a heart's desire can manifest. No matter what, you will learn a great deal about yourself in these experiences.

I, Michael, send my love and blessings to each of you.
Sharon Davis - I've been a serious meditator as well as a lightworker, a Reiki master and a nurse. Over time, I found myself experiencing contact with various spirit guides which eventually led to direct contact with Archangel Metatron. He has extremely subtle and very powerful energy. Communicating with him has brought immeasurable joy, love, and understanding into my life. Source
CrystalWind.ca is free to access and use.
Please donate a small gift of $11.11 or $22.22 or $33.33.
Thank you!
ॐ Namasté - Blessings!

© 2008-2020 crystalwind.ca. All rights reserved.
X
Right Click
No right click