Category: Archangel Michael Written by Vania Rodrigues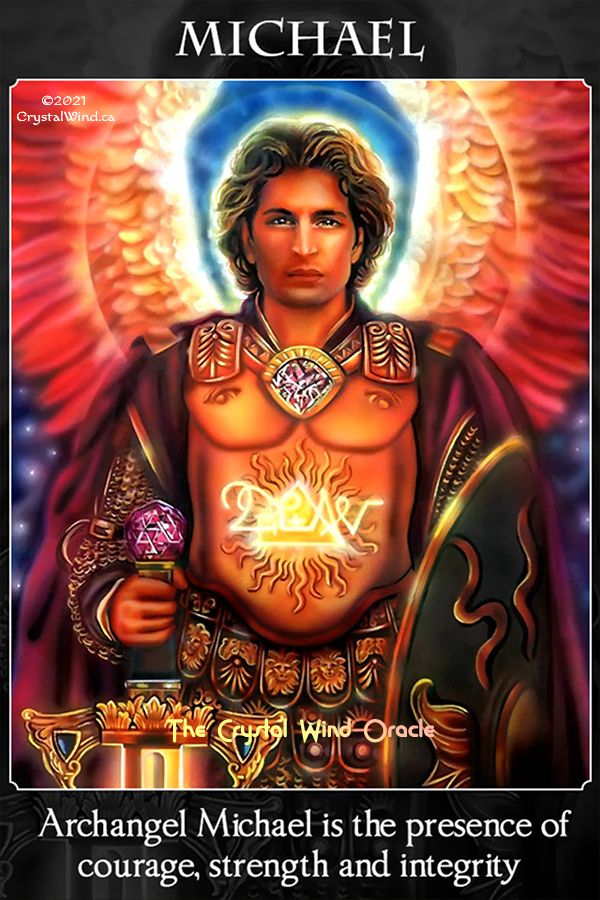 Dear ones! I AM ARCHANGEL MICHAEL!
It is with great joy and satisfaction that I am here today. We are completing another cycle on your planet. We don't follow the calendar like you do, but we do follow every cycle that your planet makes around the Sun. So come on, let's say a cycle is ending. And what is important at a time like this? It is not giving vent to beliefs, to the nonsense that is put in place so that the new cycle is perfect or at least better.
Understand this: what counts for each day, for each moment is what goes on in your heart, not the clothes you wear, not the place where you are. What good is it to wear extremely light clothes and your heart is filled with hatred, anger, resentment; it's no use. It's a pure illusion, to try to show yourself that everything is right, that despite all the wrong things you feel, you are a person who can attract good things. I'm not saying the opposite, just that you will also attract the result of what you emanate.
So if you emanate anger, revenge, disaffection, it won't be your light clothing that will change that. You are what you are, not what your clothes do. What does it matter if you are in a beautiful place, in a blessed place, if your heart is still black, it's still ugly, it's still tight, emanating feelings of very low vibration. So stop fooling yourself. Be authentic, true. The external is of no use, if the external was important, we would see you, we would see every little bit of your body. But we don't see, because the outer shell is just a shell, the outer shell is just a garment that your soul has acquired right now.
Today many of you are black, a while ago you might have been blond, or later on you might have been brown. But for us you were just one thing, the same soul, nothing changed. I only changed the clothes you wore, the clothes you chose to wear. So the outside is of no use; the outside is purely, let's say, the product of what you've been made to believe, what you've been made to worship. The ephemeral beauty, the very expensive clothes… What good is a very expensive outfit? Two people: one dressed in rags, the other in very expensive clothes, fall into the mud, what happens? Both will get dirty in the same way. That expensive outfit won't stop the mud from getting you dirty.
So realize that you value things that are totally wrong. A person within your concept, beautiful, beautiful and an ugly person, both fall into the mud. Who will get dirty? Both and equally. Whoever is more beautiful will not be cleaner, because you are all the same, only you were made to value futile and ephemeral things. Beauty is fleeting, everyone gets old. Right now, in the incarnations that you have on this planet, nobody lives thousands of years, nobody stays with a beautiful body their entire life, you get old; and many look awful as they get older, within the concept of that beauty you had when you were young. And there? Will beauty keep them from dying? Will beauty keep them from getting sick? Will beauty prevent them from doing anything that someone else, who may not be so beautiful, wants to do?
You're all the same and Father/Mother God is so wonderful, so perfect, that he doesn't let us see you as you see yourself. We only see Light, we only see what you emanate. So it's easy for us to know who has an enlightened heart and who isn't. It's no use that person trying to look good, trying to look wonderful, but the heart is black with hate, envy, anger… We see, we see the heart, not the attitudes. Realize that a person with a black heart, if he does a good deed, that good deed has no value for him, because he is deceiving himself, and the energy he puts into that possible good deed is not a good energy, it is a false energy, an energy of contempt. But she tries to look nice, and everyone sees her that way, because you don't see people's hearts. You guys usually see the look,
So if someone does good, supposedly as you say: "Without looking at who...", but don't you try to know what that person's life is like, what he did to achieve that, what he is like in everyday life? No, you only see that moment when she gives something away. So you let yourself be carried away by appearances, you let yourself be carried away by small gestures. We don't, we know exactly what's in everyone's heart. There is no way for you to deceive us. So don't keep trying to look nice, to look good with us, because that's no good. Every action done from the heart, your heart increases in Light. So we know in that moment that a charitable action was done, that an action was done for the benefit of others. It doesn't matter what you've done. It doesn't matter if you donated millions in cash or if you just gave a loaf of bread.
So don't think that because you donate a lot, you are better seen than someone who only donates a loaf of bread. No, what counts is your feeling, because many times those who donate a lot are doing to appease their own ego and their heart will not fill with Light. but he does it with so much love, with so much Light, that his heart lights up. So he yes, the heart vibrates, the heart increases in Light. So don't try to deceive yourself and consequently try to deceive us. Do things for yourselves, not to try to get us to see you, which you are not. There is no way to deceive us, there is no way to deceive yourself. You fool yourself because you want to fool yourself, you know exactly what you are.
Nobody is perfect, none of you are perfect, none. If they were perfect, they would not be incarnated, they would not have lessons to learn, they would already be in the higher dimensions. So don't think you're perfect, don't think yourself without mistakes, don't think you're better than others. Because every time you think: "Oh I'm better than the other one!"; the slip is ugly, because the ego is still screaming inside. Nobody is better than anybody else, in any sense, neither because they are more beautiful, nor because they have more money, nor because they are more intelligent. Each one had their opportunity according to their soul journey.
If your soul is a soul that is unwilling to learn, unwilling to evolve, it will always be a poor soul. But not in the sense of the word; Poor in spirit, who doesn't like to learn, doesn't like to evolve, doesn't like to improve, wants to always live in that sameness, this is a decision of the soul. On the other hand, there are those who don't conform, who think they can get there and get there, because they believe in themselves.
So I would like that at the end of this cycle, you would take a look at it, make a list of all those things that you still need to improve. No, no one is pointing fingers at anything. What we want with this is for you to be real; is for you to be firm with yourself. What do you lack today to become a better person? What is missing? What are the adjectives, postures, habits, customs, that you still need to work harder?
This is not an easy exercise and many won't do it, because they think it's all nonsense. So I say to you the following: Whoever wants to change, whoever wants to improve, whoever wants to become a better human being every day, will do; and write down everything that is necessary to improve your walk. Don't do it with the ego, rip the ego out of your hearts and just write. But not with judgment. It's a conscience. What is consciousness? It's knowing clearly what happens. So if you are aware that you need to improve at point "A", at point "B", at point "C", I clap my hands for you. Because you are not letting your ego tell you that you are ready, you are admitting failure.
You see, I'm not saying a mistake, I'm saying a failure. You still have many flaws to correct. So try to write these flaws. Do this homework. It doesn't matter what you write, it's not just sit down and start writing. No. Go inside, call for your Higher Self, say a prayer and place yourself at the disposal of the Higher Self. Ask him: 'My Higher Self, show me the points where I need to improve.' And simply let your hand write whatever it wants. Do this at a time of great introspection, and especially at a time of great love for yourselves. Because this is showing love. Looking for your faults is not pointing fingers, it is being aware of what needs to be changed, it is being aware of what needs to be improved.
And for what purpose? Becoming a better and better human being, more and more ready for higher dimensions. Remember, every flaw corrected is a brighter heart. Because you stop making that slip and the heart lights up, the frequency goes up, and the vibration goes up. Isn't that what you want? So do this exercise, don't miss it. But do it with your heart, do it letting the Higher Self speak, because it knows what it takes right now to improve your souls, to improve the path of this fractal that is there, ready, or maybe not, for the Fifth Dimension. Do this.
Let's say this exercise should be done before our meeting on Wednesday. Get it ready and have it with you next Wednesday. Be sure to do it, be sure you won't regret it. Once again I just ask, that it be done with the heart, but without judgment, without looking at that huge list and getting discouraged. I say again: Being aware of each failure is much more important. No matter the number of failures, than one who is not aware of anything.
Translation by CrystalWind.ca.
Image Courtesy of The Crystal Wind Oracle and Artist Lisa Iris
oracle.crystalwind.ca - www.lisairis.ca
Angels and Light Therapies
Vania Rodrigues
Source
© 2021 crystalwind.ca. All rights reserved.
---
CrystalWind.ca is free to access and use.
Please support us with a small gift of $11.11 or $22.22 or $33.33.
Spirit Animal Totem Of The Day!
Featured Articles: Archangel Michael
The Family of Archangel Michael

Open or Close

The Families of Michael

(Note: This is incredibly difficult to express and so it is asked to be in neutrality and witness this information from an observational level. This way you will not be prone to attack it, however to utilize this information as a part of your informed awareness and self empowerment as you move forward on the consciousness evolution path. Galactic Human evolution is requiring we take responsibility to see and witness things that have been hidden from us. This is one of those major revelations that is very painful and controversial and as such, it is requested to be aware of it and then make your own internal decision on what feels internally right for you. Being responsible for the direction of your being and claiming self sovereignty and freedom for yourself as well as for others requires that we see all that is hidden, and we take responsibility for it, even when it's painful or unpleasant. )

Read More

The Michael Invocation

Open or Close

The Michael Invocation has been used for many years as a means of clearing people's energy, and the energy of their homes and other buildings. The Invocation has changed over time, as the situations people have found themselves in have become more difficult to manage, or more complicated to understand. It has never failed to provide relief on many levels - though the relief will only continue if a person chooses not to repeat the old patterns of behaviour that first got them haunted.

Read More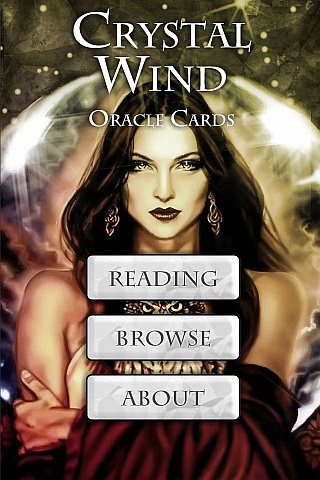 Cut Through The Illusions!
Who is Online Now
We have 978 guests and no members online
X
Right Click
No right click