Support crystalwind.ca with your donation and help spread spirituality and positivity.
Blessings!
Category: Archangel Michael Written by Vania Rodrigues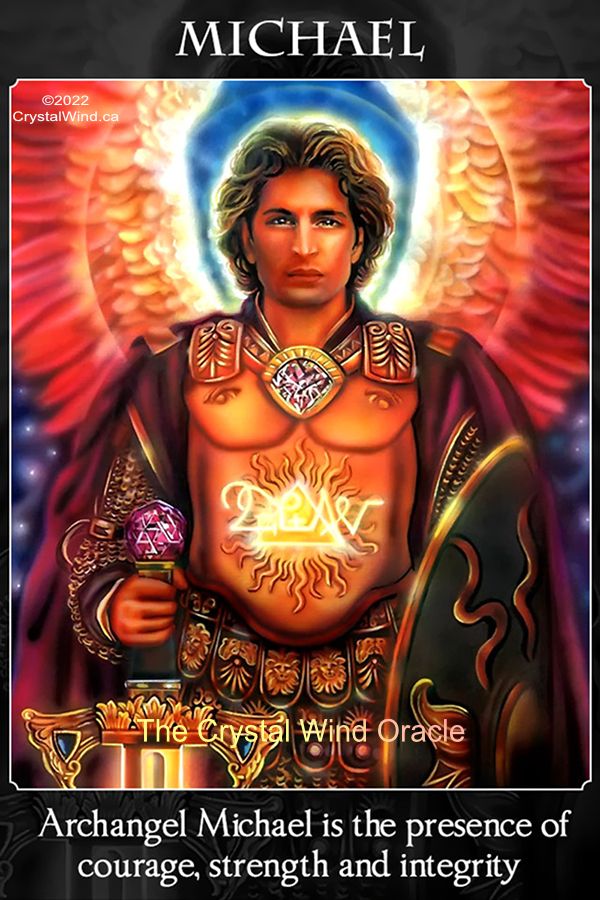 Dear ones! I AM THE ARCHANGEL MICHAEL!
My feelings today are quite promising. I no longer see so many people concerned with the world out there, some are already disconnecting from all this layer that is being imposed on the inhabitants of this planet. Yes, we certainly like what we see, we like the choices that are being made on the planet. We have insisted a lot on this topic: focus, discipline, elections.
Those who every day, every second, still stumble a lot, but have already made their choice of which path to follow, are staying on it. Yes, I can say that there are many injured knees, because falls are inevitable, but with each fall they get up stronger; they get up, put their hands on their knees and feel almost no more pain.
They believe that for a few days they will remember the fall, but this will cause many lessons to be cured, it will cause learning. This is the most important.
I've said it here many times before, but it bears repeating: Nothing has to be extreme. You are in a phase of transformation, of change. There is no use wanting to do a complete transformation in one go. First, that their bodies can't take it, they don't accept it; second, that their own minds begin to boycott them, because the imbalance they cause in their bodies is great. So, this is the key word: Balance.
All being done slowly but steadily; slow does not mean doing a little today and another little in a year, it is a constancy, it is an attempt, an insistence is to improve more and more. It is as if today you drink 10 glasses of a substance created in your world. You think it's hard to stop taking it, but you make a choice. They choose to take only 9. They find it difficult to stop taking this substance, but they make a decision. And then they choose to take only 9. The body felt practically nothing, but they take a step forward, and when this is absorbed, decrease to 8, so that little by little your body gets used to having less of that. You are not being aggressive with your body, you are respecting its time to understand what you want.
Remember who's in charge: it's their minds that rule and not their bodies. They will all do anything to throw you off balance, but that's where the persistence is; but all being done gradually. Many make drastic and abrupt decisions and the bodies do not respond, because there was no agreement, there was an imposition and the body does not accept it. This is just one example of the path you need to take towards perfection. It is useless for them to make decisions by cutting everything, changing all their habits, all at once, their bodies and minds do not follow.
So you need to be gentle with yourself and with your bodies. And each step, each small step, face it as a victory: "Ah but the step was too small", it does not matter; the step was small but you made a decision, you did something for yourself, so you deserve a round of applause. Now the most important thing is not to fall into old habits, it is to always try to continue from there forward. If it's hard to take a new step, at least stay where you are, don't go backwards. Don't push yourself too hard.
The demand for ascension is immense, but you do not get to do everything at once. They have to deal with the body, they have to deal with the mind, they have to deal with those around them, you have to deal with the external, it is not easy, we know perfectly well that it is not. I have already said here several times that "I will pull your hair out, but you will go up", it is interesting how many of you interpret this phrase. So I think it is necessary to explain a little more. I'm not going to throw out those who never did anything; I'm not going to shoot those who just say: "I'm here, shoot me" No.
Some will find it very difficult to let go of this world, of the people who will remain in this world. And this will be the moment when I will have to act, because that soul made a choice, but the mind is pulling it back. Then this will be one of those that I will pull my hair out. Now do not understand with this, that I am going to forget everything that you need to do and that I am going to pull you. Do not understand this way. It is very comfortable and comfortable for you to imagine that. If so, he would have said, "Well, don't do anything and I'll take everyone." That's not what I said. I will pull yes; those who were practically ready, but at the right moment have doubts, but they have already traveled a whole path, made a whole preparation, the soul had already made the choice, they were ready, but at the hour "h" They started not wanting to go. These will not have a choice, I am going to pull, because we know in our infinite wisdom, that it will be useless for any soul to sacrifice itself for those who will remain, because it will be useless.
So do not confuse my words; I will shoot, yes, but those who have already made a good path, a path with balance. And for sure, few of you will be able to get there totally clean, either with your bodies or with your minds. We know it, but you will be treated lovingly when you reach the Fifth Dimension, no one will be put there and left, you will go through an intense process of preparation, of learning, so that you can start a new life in a correct way.
So don't worry about this. But I warn again: "Ah, then I'm not going to do anything else, I'll learn everything there" No, no. Do not forget that in order to ascend, you need to be at the necessary vibrational frequency level. So, it is no use sitting or lying in the hammock and waiting for someone to carry you on their lap, because it will not be like that. The frequency of each one will allow or not, the entry into the Fifth Dimension.
So every little step, every little choice you make brings you closer and closer to this frequency. "Ah, but what does it take? Where do I have to go? How do I know if I'm on the right frequency? So I can answer: what needs to be done, they already know, they are tired of hearing us say what needs to be done.
Don't ask us that anymore. Be aware of what you seek to change, what you need to change, habits and customs. And if some get them, everyone can do it. It is a matter of choice and desire. Very good. This is the physical part.
Now what is going to define exactly whether or not you enter is the vibration of the heart, it is the vibration of Unconditional Love, which you will be able to create in your hearts. I can say that this will be the biggest weight of your entrance to the Fifth Dimension. As already stated here, the physical body will undergo changes in this passage; the cleaner, the easier it will be; the more unbalanced, the more difficult it will be; but it will pass Now, I can assure you that it will not be an easy transition for those who keep their body unbalanced, because at the same time that their body is adjusting to a higher dimension, the clearing will have to be done; All at the same time. And I can guarantee that the suffering will be great, it will not be easy.
And it won't be fast, it won't be a short time, everything will be proportional. Little imbalance => little time of suffering; too much imbalance => too much time of suffering. I mean physical suffering. They will be transforming and preparing, but they will suffer a lot. So I suggest that you focus more on what you really want. Clean your bodies more so that the pain is less intense. But let's go back to the heart.
So the great entrance factor to the Fifth Dimension is the amount of Unconditional Love that you have already managed to live, that you have managed to emanate. Let's say there is a small test: how much judgment - a degree; how much of criticism - a note; how much discrimination to the other – a note; how much love for each other - a note; and this will add up, and in the end we will see what concept you will receive.
Because this shows your Unconditional Love, and if you get a good grade on this test, you will be able to enter the Fifth Dimension.
So I will remind you again: There is no way, there is no negotiation, it is no use praying every day. "Ah, my teachers, take me to the Fifth Dimension" We won't, I'm sorry to say. The one who will take you to the Fifth Dimension is yourself, not us. So see how you do, change every moment, perceive your mistakes, your failures and start correcting yourself. We are observing the evolution of each one of you, nothing goes unnoticed. The attempt, even if it is a bad result, is a point in your favor, and you will try so hard that one day you will achieve it. So it is in your life, so it is in your world. It is enough that they believe that they are capable.
So worry about your bodies, importantly, so that you don't feel pain later, also worry about your habits and customs. Now the biggest concern is with your thoughts, with your attitudes, with the words spoken, how they are said. This is what will carry you, it will have a greater weight to carry you into the Fifth Dimension. So be smart. I see many here, not only here, all over the planet, doing every technique, every course, every conference that appears. "Oh, I am expanding my consciousness", I agree, it is expanding consciousness, you are learning a lot, you are gaining wisdom. Very good. But the actions do not correspond to what you have learned, you have a sweet illusion that being very wise will take you to the Fifth Dimension.
So I say to each one of you: With each course, with each technique learned, ask yourself the question: "Why did I learn this? What am I applying to myself and to the Whole, what have I learned?" ask yourself this question and if you are really executing, doing what you have learned, then I will really tell you that you are expanding your consciousness and raising your vibration, because you are following a correct path. Now learn, take a piece of paper, put it on the wall, look at it and say: "Wow, I did it" Ego, huge ego and what do you do with it? Ah, to look at every day and say: "I did it", how interesting! get what? Ah, okay, you have wisdom, so what? What do you do with the wisdom you have learned? Nothing. Then you are not helping yourself or the Whole.
Do not do to do. Do it with a purpose. It is not by doing courses, one after another, technique, one after another, that they will ascend. Now, if you apply to yourself and to the other what you have learned, ah, then everything is moving towards the Fifth Dimension. Because if you apply the techniques and what you have learned, you are evolving and you are helping others to evolve as well. So be careful with the decisions you make. They do not want to show themselves as wise before us. It doesn't mean anything to us. Your wisdom is in using it in your favor and in favor of others. So I applaud and we all applaud, because you, in addition to learning, are spreading throughout the whole. Very good.
Then learn to choose what to do. Make good decisions, take care of your bodies, take care of your minds, walk correctly on the path. were you wrong? It's not doing anything and be banging your head. were you wrong? It's over, there's no going back. Unfortunately, the result will come, for yourself. So learn not to make any more mistakes. This is what you have to do, not sit and cry; what's done is done. Just try not to repeat it anymore. So, there you will have learned a lesson. Continue on your paths, nothing is lost. What is being done in small spots on the planet is bringing about changes. Do not be discouraged. Very little is missing for you to cause a change on this planet. For that, they need to move on, not give up. And emanate, more and more, Unconditional Love.
Translation by CrystalWind.ca.
Image Courtesy of The Crystal Wind Oracle and Artist Lisa Iris
oracle.crystalwind.ca - www.lisairis.ca
Angels and Light Therapies
Vania Rodrigues
Source
© 2022 crystalwind.ca. All rights reserved.
CrystalWind.ca is free to use because of donations from people like you. Please help support us!
Blessings!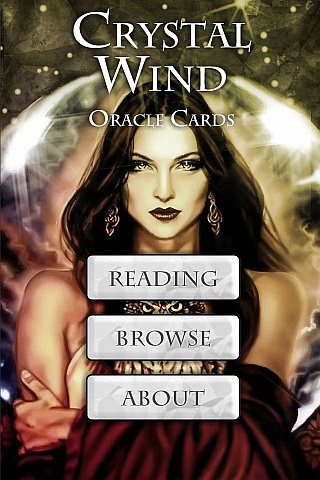 Cut Through The Illusions!
Available On

Spirit Animal Totem Of The Day!
Featured Articles: Archangel Michael
The Family of Archangel Michael

Open or Close

The Families of Michael

(Note: This is incredibly difficult to express and so it is asked to be in neutrality and witness this information from an observational level. This way you will not be prone to attack it, however to utilize this information as a part of your informed awareness and self empowerment as you move forward on the consciousness evolution path. Galactic Human evolution is requiring we take responsibility to see and witness things that have been hidden from us. This is one of those major revelations that is very painful and controversial and as such, it is requested to be aware of it and then make your own internal decision on what feels internally right for you. Being responsible for the direction of your being and claiming self sovereignty and freedom for yourself as well as for others requires that we see all that is hidden, and we take responsibility for it, even when it's painful or unpleasant. )

Read More

The Michael Invocation

Open or Close

The Michael Invocation has been used for many years as a means of clearing people's energy, and the energy of their homes and other buildings. The Invocation has changed over time, as the situations people have found themselves in have become more difficult to manage, or more complicated to understand. It has never failed to provide relief on many levels - though the relief will only continue if a person chooses not to repeat the old patterns of behaviour that first got them haunted.

Read More

Archangel Michael: You Are Shape-shifting Into A New Reality

Open or Close

Beloved masters, a new day is dawning on your Earth, an era that has been prophesied and foretold for many ages past. The holographic pictures and frequency patterns that have formed your personal reality are shifting. That is why you feel so vulnerable, and you no longer have an identity that you can relate to or familiar parameters to guide you.

Read More

Archangel Michael: Gratitude Meditation

Open or Close

Darlings! I AM ARCHANGE MICHAEL!

Of course, I wasn't going to ignore this request. And I come here with great joy. It's a party day! And it really was a big day for her. So what I was asked is to conduct a gratitude meditation.

Read More

Archangel Michael: Powerful Mental Concepts for Ascension

Open or Close

BELOVED MASTERS:

When we say, "You must seek to express unconditional love to those around you," we mean the highest frequencies of love attainable for that particular level of Self-expression. The frequencies of love will increase in power and perfection with each more refined level of Self-consciousness you attain.

Read More

Archangel Michael: The Path Of Initiation

Open or Close

BELOVED MASTERS:

Beloved Masters: Shall we gaze into the future —your future— and see what is in store for you over these coming months and years?

Read More

Who is Online Now

We have 818 guests and no members online
X
Right Click
No right click