Category: Archangel Michael Written by Sharon Davis Views: 1301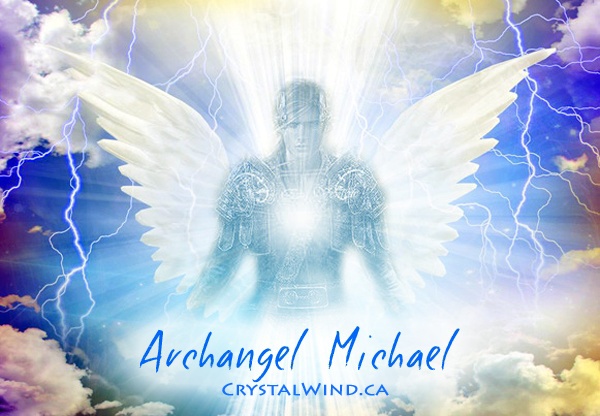 Hi everyone. my name is Sharon Davis of Angelics-Speak.com. I have been channeling the archangels for quite a while and Archangel Michael has asked me to start channeling in video format on YouTube so that he can outreach to many different people. People tend to be more visual and it's easier to connect with the Archangels by seeing. Even though it's someone else speaking, they do get more of the nuances and the expressions through video than they would through the written word.
I apologize. I have a 5-pound dog that will be jumping in and out. If I put her in another room, she'd bark through the whole video. So you may see her head once in a while but that's the way it goes. So without further ado, let's begin.
Greetings everyone. This is Michael.

I am very happy to greet you in a visual form. Of course, this is not my real form, but it is more of a facsimile than simply reading the written talk. Our partner here, Sharon, will be channeling myself and other Archangels at times in this form so that you can connect more fully with us than you would in simply a written format.

I want to speak today about the many, many difficult events that are occurring on your planet at this time. We realize it is causing great distress for many of you. Some of you have lost your homes or are fearing that you will. Some of you have lost family members or friends in one of these horrific events, and this is extremely traumatic to all of you, and for those of you who are observing and have friends who are in these affected areas.

Because of the shift in your earth in order to receive more light, there have been many dramatic weather events and earth events that have been extremely powerful. Tornadoes, cyclones, earthquakes, tsunamis, fires, mudslides, and yes, even volcanoes. Our hearts go out to each one of you who are affected by these events.

It may be that you are watching the news and it pulls deeply at your heart to see other people suffering so greatly. Or you may be watching animals lose their lives as well as people in these horrific events. This is a very sad time for many of you. Not only are you grieving but many of you reside still in fear that it may be coming to you as well. I say to all of you–you are guided, and you are protected.

But it is very important that you all learn to listen within. Your angels and guides are surrounding you–especially those of you who are in eminent danger. And they are whispering subtly in your ears helping you to decide what to do. But you have to learn to listen within. We realize that in tumultuous times like this it's even more difficult to do that, but these are the times when it is most important that you learn to listen in your inner being.

For those of you that meditate, meditate a little more. For those of you that do not yet meditate, start. Because that is the best way to begin to hear that inner guidance that you need so badly at this time.

So how do you meditate? Many of you find that you get quietest in your mind when you rest in a beautiful place in nature. This is very good as long as there is no natural event surrounding you. But what will you do if the pasture that you love is on fire or flooded? It's really important that you learn a portable way to meditate so that you can take it everywhere you go.

One of the simplest ways is to learn to focus on your breath as you breathe in and as you breathe out. It gives your mind a place to rest instead of dancing in the fear of what will happen next. So when you meditate, simply close your eyes and allow your attention to focus on following your breath as it moves in and then following your breath as it again moves out. Do this continually to begin to quiet your mind. The quieter your mind is, the more you can hear within.

But Michael, you say. How can I do that when my house is on fire, when I lost my spouse or my children? When I am in a shelter with thousands of people and there's no room to even roll over on my mat?

Listen. This is the time when you most need to go within. Although the space around you seems to be very small in these situations, your inner space is vast, brilliant, and pure love. There is no lack there. There is no loss in that inner space–there is only profound beauty and sweetness.

The great beings in your world have learned to rest in that space no matter what occurs around them. They remain always still with one eye looking outward and the other always looking within–listening within. So learn to go within.

And those of you who are not yet affected by crises in your world–learn to go within now because then it will be much easier for you if in fact you encounter a problem in your environment later. It also will become much easier for you to reach out and help others.

Many people who help others become exhausted and overwhelmed with the vastness of the problems that they encounter. They begin to feel that there is so much burden that they are carrying that they can't go on because they have taken on so much of others pain and burden. At these times it is most important that you reside in your inner being so that you can continually be filled from within.

Now listen.

Ultimately the highest truth is that you are dreaming this whole experience. Your highest soul has expressed a subtle experience in which a subtle form of itself is dancing in a dream. And right now that subtle form is experiencing perhaps trauma, sadness, loss, pain, or grief. But then you wake up and realize none of it ever truly happened. You had an instantaneous dream that taught you about love and compassion–a vast array of emotions while you witnessed that divine light within each person's being.

You learned about all of the vast range of emotions that while being human, you can experience. You learned about pain and pleasure, attachment and detachment, anguish and exhilaration, and ultimately even in the dream, you learn to turn deeper within.

So why do you identify with this dreamlike small being that you have manifested?

Wake up to who you really are.

You are so beautiful. You are so exquisite. You are so pure and divine. You are the expression of the fire of love that blazes entirely through your creation. Nothing but love.

Because you are entirely made of love. This world is your dream. It's time to wake up and rest in who you truly are.

We embrace you with our loving light, and we offer you many blessings.

Those of you who are true seekers of your highest truth, we applaud you and we rejoice in your constant search for who you truly are.

Become quiet.

Become still.

And go deep within your own being to learn your true nature.

You won't find it outside. You find it within.

We all send you all of our love.

I am Archangel Michael.
Sharon Davis - I've been a serious meditator as well as a lightworker, a Reiki master and a nurse. Over time, I found myself experiencing contact with various spirit guides which eventually led to direct contact with Archangel Metatron. He has extremely subtle and very powerful energy. Communicating with him has brought immeasurable joy, love, and understanding into my life. Source
---
CrystalWind.ca is free to access and use.
Please support us with a small gift of $11.11 or $22.22 or $33.33.
Thank you!

ॐ Namasté - Blessings!

"Life is an echo, what you send out comes back."
© 2008-2021 crystalwind.ca. All rights reserved.
Featured Articles: Archangel Michael
The Family of Archangel Michael

Open or Close

The Families of Michael

(Note: This is incredibly difficult to express and so it is asked to be in neutrality and witness this information from an observational level. This way you will not be prone to attack it, however to utilize this information as a part of your informed awareness and self empowerment as you move forward on the consciousness evolution path. Galactic Human evolution is requiring we take responsibility to see and witness things that have been hidden from us. This is one of those major revelations that is very painful and controversial and as such, it is requested to be aware of it and then make your own internal decision on what feels internally right for you. Being responsible for the direction of your being and claiming self sovereignty and freedom for yourself as well as for others requires that we see all that is hidden, and we take responsibility for it, even when it's painful or unpleasant. )

Read More

The Michael Invocation

Open or Close

The Michael Invocation has been used for many years as a means of clearing people's energy, and the energy of their homes and other buildings. The Invocation has changed over time, as the situations people have found themselves in have become more difficult to manage, or more complicated to understand. It has never failed to provide relief on many levels - though the relief will only continue if a person chooses not to repeat the old patterns of behaviour that first got them haunted.

Read More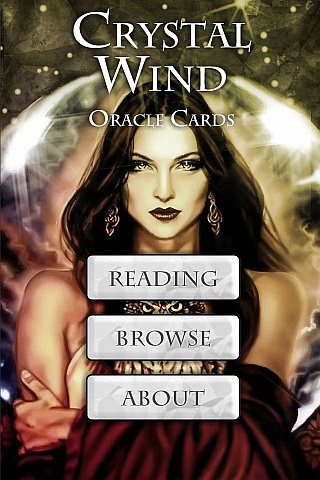 Cut Through The Illusions!
Who is Online Now
We have 1681 guests and no members online
X
Right Click
No right click