Support crystalwind.ca with your donation and help spread spirituality and positivity.
Blessings!
Category: Archangel Michael Written by Vania Rodrigues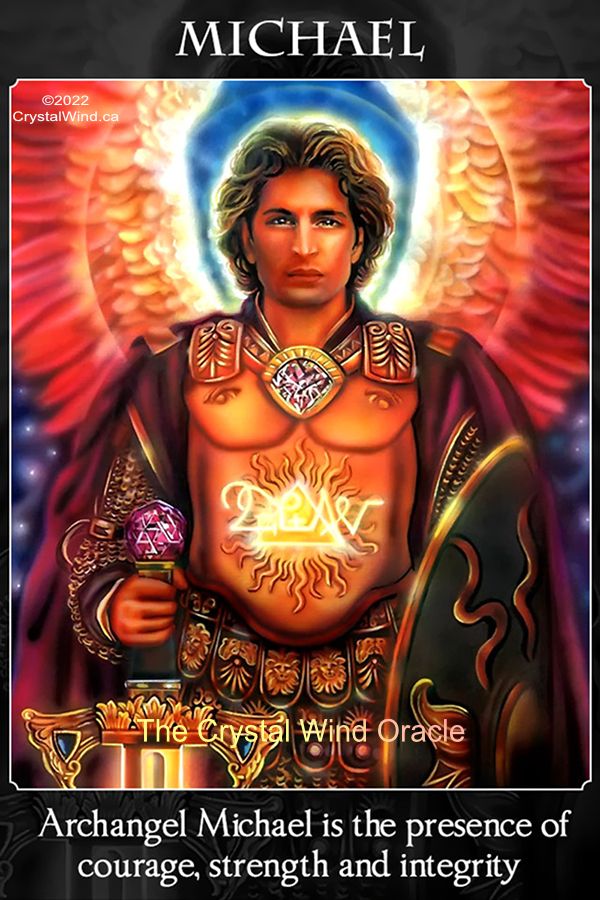 Dear ones! I AM THE ARCHANGEL MICHAEL!
My presence is needed today for some important business. I would say that this week is very interesting in your world, especially for those who are in Brazil. I would only say to those who are truly following the path of light, to listen to your hearts.
Do not allow your minds and your egos to guide you, do not let yourselves be maneuvered or deceived by anything or anyone. I can tell you that this week the intensity of that negative mass is going to increase profoundly to have more power over the minds, of those who allow themselves to be manipulated, of those who allow themselves to be maneuvered.
It's been said here a few times: Where are you in that mass? Take sides, choose side A, or side B? Or are you out, choosing the Light? Many cannot understand, many cannot fit their ideas into what we say. And for these I will only say one thing: you understand very well what we say, it is only clear that you do not listen to what we say, because what you believe and what you think is correct. Your ego shows you the way to go perfectly, so you come out with this: "I don't understand what they're talking about, I can't understand."
Very well, you have already made your choice, you are there within the great mass and it is good. Whoever you choose, nothing will happen. Do not think that you will be punished, or that your trips will be interrupted or diminished for being in there. I'm just saying that what is sown will be reaped, that's all. Each one of you today is making a choice, and it is a very serious choice that will define exactly what is going to happen in a while, Her future. Because the time that awaits you and that you call the future is the result of what you choose today. So, it's okay, you'll reap what you sow.
Now go ahead, don't complain, don't scream to heaven for something you've already done. The moment, not only here in this country, but throughout the planet, the moment is of last plays, extremely violent and profound actions to bring suffering, fear, damage. To show you that we are nothing, that they still have the cards, that they continue to do what they want. As we have all said here before, we don't have to prove anything, whoever wants to believe this, stay inside this energy, immerse yourself in it, believe in it without any problem. Now, then, you'll have a good job to get out of it.
But that is what they want, that more and more you believe, that the control is still theirs and that they do what has to be done: wars, violence. Immerse yourself in this energy, agree with them, increase the egregore, be part of it and they applaud and at the same time laugh at the fools who fall into their net, because they know that none of this will last and that the time will come, in which they will be eliminated, each one will follow their path according to universal laws. Now, you who have trusted them so much, who have applauded them so much, who have lived their energy so much, what will you do without their leaders nearby? What will you do, will you feel ashamed? Oh no, you will create a new army of negative souls to dominate the planet once again. Ah, I tell you that this will not happen, because gradually you will not stay here, you will be eliminated from the planet. And it is not a matter of choice, because the choice has already been made for you. You will be eliminated. How, it doesn't matter. So now it's up to each of you to make your choice, the closer these processes are, the more the mass increases, for further manipulation, for a larger contingent to be reached.
And if you get carried away by this mass, very well, be part of it, have a lot of fun inside it. Now, don't complain after the consequences that will come. What I can say is that the entire planet will suffer the consequences, but each one in their own way. Those who are outside, who have not encouraged these egregious, who have not been part of it, will suffer practically nothing. Now the rest will suffer in their own flesh, as you say, the consequences of their actions. But keep listening to your egos and minds, you have already chosen sides and these are the correct ones. For whom? For you... so keep walking, then don't complain.
Give the negative mass a pat, immerse yourself in it and mingle deeply, to feel inside yourself what it is to live within this mass. This learning is important, it will be for many, so we cannot act yet. It is necessary for the human race to learn to know the consequences of its own decisions. It is not surprising that your planet is as it is today, because most of this comes from the decisions you make, which are selfish decisions in which each one thinks only of himself and never of the Whole. So, there you have the consequences and once again you will see the consequences of what you are choosing, only then can you learn.
For now, we are observing everything. There will be a moment of our action, believe it or not. We are not worried; I have already said that we no longer depend on your energy to do anything. Whatever needs to be done will be done, regardless of how many awakened people there are on the planet. It does not matter anymore, we have made the decision, we already have the right time and we already know what it is, regardless of your choice. But with every choice there is always an outcome, so make your choices. And stop with that ridiculous theory that you don't understand what we say, you understand it very well.
They simply cannot admit that they are making the wrong decisions. No, that would be a very serious problem, how would your image look, you cannot admit that you were wrong. So, let each one take their path and, in the future, you will reap the consequences, like everything in your path, you sow and you reap.
You are reaping the harvest of this planet you live on today, due to the decisions you have made and that is fine, each one will receive according to their share. For those who are outside of this mass, I would say to wrap the planet in Light each day, to wrap this country in Light, to lessen the force of this negative mass. For fewer people to make wrong decisions, nothing will change what will happen. Understand, we will act in any situation, we would only like you to be strong enough to eliminate this negative mass, not to feed it. So, the more light you send to the planet and to this country, the less people will make the wrong decisions.
Fewer people will be selfish and think only of themselves. And fewer people will act on their mind by not believing what we say. Because if they did, they wouldn't. So, the game is on, the game has begun, it will have a winner that we already know, the Light has won, even before the game is over, the Light has already won. What is the only important thing? It is up to each one to make the right choice, to have fewer problems ahead, but this is decided by each one. Whoever wants to understand what we are talking about, just has to open his heart and let his ears open to the Light, he will understand perfectly.
Now, those who don't, don't understand what we're talking about, or don't want to understand, it's more comfortable. So, the warning is made, that each one make a good choice, for himself or for the Whole. This is also a choice, to think of oneself or to think of the Whole. And each one will reap exactly what he sowed, it depends on each one, his heart or his mind.
Translation by CrystalWind.ca.
---
Image Courtesy of The Crystal Wind Oracle and Artist Lisa Iris
oracle.crystalwind.ca - www.lisairis.ca
Angels and Light Therapies
Vania Rodrigues
Source
© 2022 crystalwind.ca. All rights reserved. We track all IP addresses. Using a VPN will now also get tracked to original source IP.
CrystalWind.ca is free to use because of donations from people like you. Please help support us!
Blessings!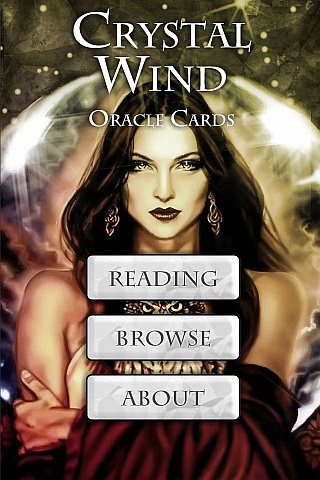 Cut Through The Illusions!
Available On

Spirit Animal Totem Of The Day!
Featured Articles: Archangel Michael
The Family of Archangel Michael

Open or Close

The Families of Michael

(Note: This is incredibly difficult to express and so it is asked to be in neutrality and witness this information from an observational level. This way you will not be prone to attack it, however to utilize this information as a part of your informed awareness and self empowerment as you move forward on the consciousness evolution path. Galactic Human evolution is requiring we take responsibility to see and witness things that have been hidden from us. This is one of those major revelations that is very painful and controversial and as such, it is requested to be aware of it and then make your own internal decision on what feels internally right for you. Being responsible for the direction of your being and claiming self sovereignty and freedom for yourself as well as for others requires that we see all that is hidden, and we take responsibility for it, even when it's painful or unpleasant. )

Read More

The Michael Invocation

Open or Close

The Michael Invocation has been used for many years as a means of clearing people's energy, and the energy of their homes and other buildings. The Invocation has changed over time, as the situations people have found themselves in have become more difficult to manage, or more complicated to understand. It has never failed to provide relief on many levels - though the relief will only continue if a person chooses not to repeat the old patterns of behaviour that first got them haunted.

Read More

Archangel Michael: You Are Shape-shifting Into A New Reality

Open or Close

Beloved masters, a new day is dawning on your Earth, an era that has been prophesied and foretold for many ages past. The holographic pictures and frequency patterns that have formed your personal reality are shifting. That is why you feel so vulnerable, and you no longer have an identity that you can relate to or familiar parameters to guide you.

Read More

Archangel Michael: Gratitude Meditation

Open or Close

Darlings! I AM ARCHANGE MICHAEL!

Of course, I wasn't going to ignore this request. And I come here with great joy. It's a party day! And it really was a big day for her. So what I was asked is to conduct a gratitude meditation.

Read More

Archangel Michael: Powerful Mental Concepts for Ascension

Open or Close

BELOVED MASTERS:

When we say, "You must seek to express unconditional love to those around you," we mean the highest frequencies of love attainable for that particular level of Self-expression. The frequencies of love will increase in power and perfection with each more refined level of Self-consciousness you attain.

Read More

Archangel Michael: The Path Of Initiation

Open or Close

BELOVED MASTERS:

Beloved Masters: Shall we gaze into the future —your future— and see what is in store for you over these coming months and years?

Read More

Who is Online Now

We have 727 guests and no members online
X
Right Click
No right click