Category: Archangel Michael Written by Angels and Light Therapies Views: 1656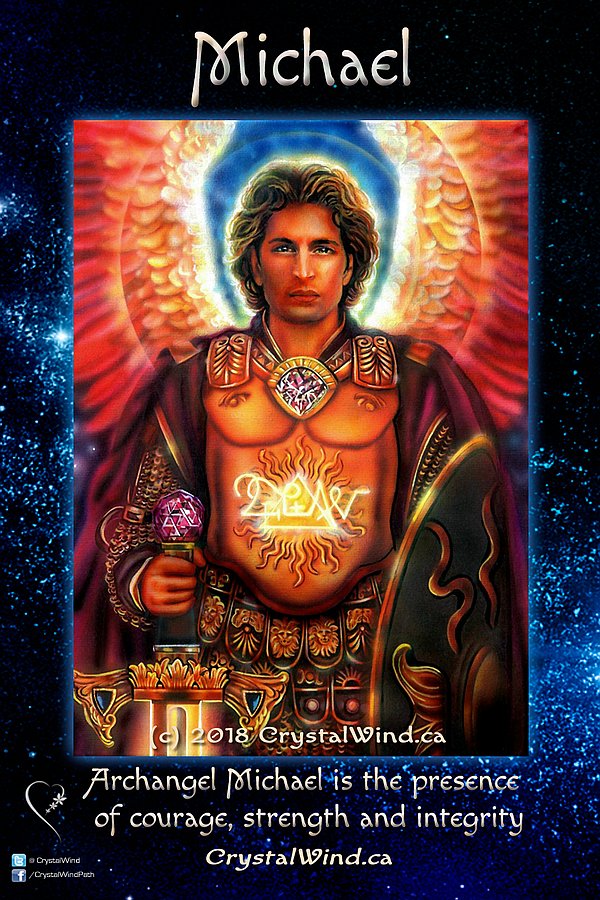 Dear ones! I AM ARCHANGEL MICHAEL!
I couldn't not come here today, and tell you all, that you've made it; Gaia is on a new timeline. Where time, as you know it, will be a little faster. At the same time, it is a line, where the frequency of all Lightworkers on this planet, who are involved today, engaged in this entire process of the ascension of planet Earth, also caused a milder situation in relation to the events.
It is important for you to understand that there is a great mass still sleeping. But it is also important for you to know, that another great mass is waking up, another great mass is becoming aware of their role in this process; they are the starseeds, who came here not so long ago to participate in this whole process. These are being awakened little by little, from this deep sleep that they have been living since they arrived on the planet. I mention in these groups the Indigos, Crystals, Diamonds, all who arrived here with a very high frequency of energy and with wisdom to help this planet to ascend. So does this involve children? Yes, as I have said here several times, they are children in physical bodies, but they are extremely evolved and wise souls.
So if your children start saying things you don't understand, please welcome them with open arms. Not with the story that they're going crazy, or asking them to shut up. Every child on the planet today, for the most part, is a soul ready to participate in this process. Of course, your body's limitation will be taken into account, of course. Don't imagine a baby with its hands up emanating Light; he is not yet aware of it. But the simple fact that he exists on the planet, the energy he brings in his soul, adds to the energy of Gaia. So he also participates in the process.
So aside from you who are already awake, those who are going to wake up, those who add their energies to Gaia, what is missing? There are those who feel nothing, see nothing, believe in nothing, but who will soon see the whole truth; and they will have the right to believe and choose. But the truth will be presented to everyone, without exception. And in this choice of each of these to believe, to want to live in a better world or not, their future will be defined there. Go to ascension or leave the planet.
Understand that many souls, as I speak here, are leaving. They are in the right place at the right time and are part of the context for their souls to be set free; released I say, from the physical body. If you choose each disaster, each problem, you surrender to despair and fear, you will end up being part of that mass that does not believe in anything. So as we have said: the choice is up to each one. The choice to respect each soul's decision, whether or not to participate in the process.
It is also not true to say that every soul that is leaving is going to the Fifth Dimension. No, it's not true either. Because each soul has its path,
and it is clear that each one will also make their choice, whether they want to participate in training for their evolution or not; stay in the life you had here. As much as you know that being was a very good being, good character, "good people" as you say. What if he doesn't want to evolve? Will you judge him? Are they going to reprimand him for wanting to leave? Nothing is final.
This mass that is yet to awaken will bring an energetic revolution to the planet. These will be difficult days, as the entire planet will wake up; and seeing the truths to come will not be easy even for you. So we need to have the counterpoints, to keep the planet's energy up, otherwise you'll end up burying Gaia. So, let me tell you something: when I asked my soldiers to create their Pyramids of Light, once the pyramid is created, it is only torn down if you want to. Your dimension in this energy, in the 3rd, does not affect your pyramid. Once created there, she empowers that entire dimension, causing her to increasingly draw Gaia into ascension.
So create your pyramids of light; and each day, each moment that you say the prayer, that you focus on it, it grows in intensity and Light, Regardless of your energy in the Third Dimension. Do you understand now when I said yesterday that no one is supposed to enter the pyramid? If you enter the pyramid, then yes, you affect its potency. So it is for it to be created and fed daily, so that it becomes stronger and brighter; and with that, the Fifth Dimensional energy becomes more and more potent, drawing more and more people there.
So my brothers, the moment is for action; it's not crying, it's not despair, it's not fear, it's action. Every soul that is on this planet will have all the rights, will have the free will to choose what they want, stay or leave, evolve or leave. Nothing will be obliged, nothing will be imposed. So when you know that a brother has gone away, who has crossed over; if you have to say something, say: "May you make good choices my brother" There, you are emanating a good feeling for that soul, so that it can make the right decision. Now if you cry, if you despair, you are decreasing the energy frequency of that soul, and then it gets confused, not knowing what to do.
So beware of what you emanate from each soul that comes off the physical body on the surface of the planet. Give them the right to choose. Give them the right to freedom, to think, to decide for themselves, and also, to harvest everything they sowed along their journey. So, you got the intent of yesterday's Lion's Portal, Gaia is on a new timeline, faster but softer. More and more Gaia is trying to be softer. However, a lot will be unavoidable, because the energy of the destruction of some things on the planet, is the other side of the scale for the evil actions that you caused on it.
Everything has a return, nothing is without return. Now, emanate gratitude, never fear. Then, many may ask, "But am I going to be grateful for a destroyed place?" Know that that place that was destroyed, balanced. From there a new stage. The action against Gaia ended there, that karma ended. So be prepared to see a lot.
I never said it would be easy my brothers. Now, being afraid is not the solution. We have already taught you everything that was necessary. So now, the time has come for you to put on your weapons of Light and go into battle. A battle that will be fought between you and yourself, not against Gaia, not against the future. The future is the here and now. So know how to win your internal battle, every minute, every moment.
Translation by Google.
Image Courtesy of The Crystal Wind Oracle and Artist Lisa Iris
oracle.crystalwind.ca - www.lisairis.ca
Angels and Light Therapies
Vania Rodrigues
Source
© 2021 crystalwind.ca. All rights reserved.
---
CrystalWind.ca is free to access and use.
Please support us with a small gift of $11.11 or $22.22 or $33.33.
Thank you!

ॐ Namasté - Blessings!

"Life is an echo, what you send out comes back."
© 2008-2021 crystalwind.ca. All rights reserved.
Spirit Animal Totem Of The Day!
Featured Articles: Archangel Michael
The Family of Archangel Michael

Open or Close

The Families of Michael

(Note: This is incredibly difficult to express and so it is asked to be in neutrality and witness this information from an observational level. This way you will not be prone to attack it, however to utilize this information as a part of your informed awareness and self empowerment as you move forward on the consciousness evolution path. Galactic Human evolution is requiring we take responsibility to see and witness things that have been hidden from us. This is one of those major revelations that is very painful and controversial and as such, it is requested to be aware of it and then make your own internal decision on what feels internally right for you. Being responsible for the direction of your being and claiming self sovereignty and freedom for yourself as well as for others requires that we see all that is hidden, and we take responsibility for it, even when it's painful or unpleasant. )

Read More

The Michael Invocation

Open or Close

The Michael Invocation has been used for many years as a means of clearing people's energy, and the energy of their homes and other buildings. The Invocation has changed over time, as the situations people have found themselves in have become more difficult to manage, or more complicated to understand. It has never failed to provide relief on many levels - though the relief will only continue if a person chooses not to repeat the old patterns of behaviour that first got them haunted.

Read More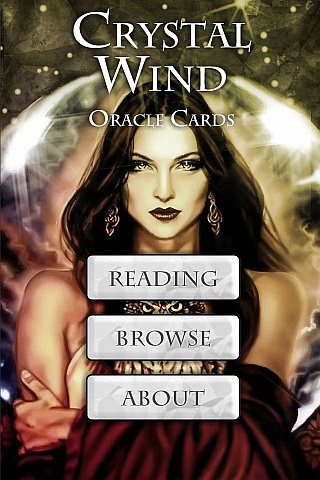 Cut Through The Illusions!
Who is Online Now
We have 1403 guests and no members online
X
Right Click
No right click