Category: Archangel Michael Written by Vania Rodrigues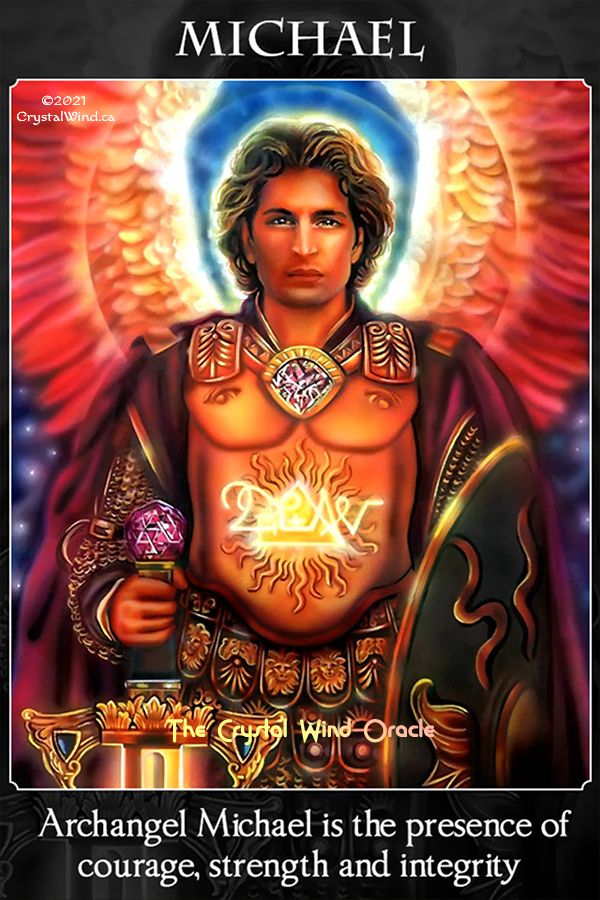 Dear sons and daughters of planet Earth! I AM SANANDA!
Once again, I declare that being here is a source of great joy, a lot of light for my soul. Everything is on schedule. The moment of revelation is approaching with great strides. Be ready my brothers; are as balanced as possible. Put yourself in your shields, put on your armor, have your masters around you. It will not be a moment, it will only be the beginning of a new time; the beginning of a New Age, where dogmas will fall, declarations will fall, supposed truths will fall; and the masks, all without exception, will definitely fall.
You imagine, sometimes you even create what is to come, but objectively you have no idea what is to come. It takes each soul, each mind, to be fully connected with the Light in the way that suits you best. It is as if you were today, each one, built a safe room, an indestructible room, where neither wind, nor water, nor fire, nor the movements of the Earth will be able to destroy it. And what is this room? They are your protections from the Beings of Light; they create this room for you. Inside it nothing will reach them.
The great purpose that we've been doing all this time is to teach you how to create this environment, is to teach you to have us around you, but unfortunately many of you haven't. Many of you just understand that it will be enough in the time of affliction to call us and we will be around. So I'm going to expose a parable. A house in the country, a man hears a dog barking. It is a painful bark, a bark of pain. This man whose heart is immense, spends days, days, and days looking for this animal, intuitively following the sound of the pained barks. Through his loving heart, through his gesture, he finds the animal. This one is wounded, hungry, close to death. And this man of pure heart frees the animal from the trap and takes it to his home. He takes care of him, feeds him, and in a few days the animal is up and running after him with great joy.
What is the moral of this parable? What made the man find the injured animal? Simply your heart; the love he had for that strange animal he didn't even know, the love of wanting to save him, of wanting to help him, led him to that animal. At this moment I explain to you what happened. That animal asked for help; he didn't know if she would come or not, but even sick, even injured, almost to death, he had the strength to bark, bark, bark, because there was a hope that someone would help him; he trusted and in the same way that man whose love in his heart was immense found that animal was brought to him. Through a love connection that was created between that animal and that man. The animal asked for help and this help was found in the heart of a good man.
What's the difference between you in the moment of desperation begging for help? None. The situation would only be different in that you would be pleading with the light beings and not a human. So I say to you that if this prayer has a lot of faith, if it has a lot of belief that you will be helped, we will be there perfectly, and we will be that indestructible room around you. Now it's not enough to just scream, it's not enough to just beg, it's necessary to have the confidence and the certainty that we will be there.
So many of you don't create this trust, you think that in the moment of despair you just scream and we'll be there. I'm not saying we'll abandon you, but it's all proportionate to your faith, it's proportionate to your confidence, not just the ego of feeling threatened and asking for help. I ask you a question: How many of you keep insisting on knowing who your masters are? The vast majority will respond: "Oh, I've tried it several times and I've given up". That's exactly what you do you; they don't have persistence and don't trust that they will succeed. So they never succeed and the worst they give up.
There, up ahead, when everything happens, you felt that you had the right to have our help immediately, because it wasn't your fault that you didn't know who we were; it was too hard for you. But you want help. There is a difference in your trusting and knowing that everything is going to work out just right, and you ask for help just to save yourself. The difference is huge from our side. So I say to each one of you, that this indestructible room, as if it were a small vessel, an ark, as you wish; it's so easy to create, just trust, just surrender to our protection, and then no matter what happens you know we'll be there.
So I repeat: Our protection is proportional to the size of your belief, the size of your faith. So if your belief and your faith are immense how can you not reach us? If you believe we are around you, why can't you hear us, see us, feel us? And then for sure you will have countless answers to give. Starting, failing and giving up is easy for you; persist is very little used. So I just say, don't just look for us in the sense of salvation, because we're going to be a long time coming; we will arrive, but not as quickly as the one who formed that room. That one will practically be immediate, but you'll have to wait a little while what's calling us just to save yourself, not because you trust us, because if you did, you'd be in that room.
So I say to each of you: There is still time, but don't leave it too far ahead, because time is moving fast and the moment is approaching by leaps and bounds. You'll either be inside your safe rooms protected by us, or you'll be a long time adrift until we show up. No, this is not punishment, this is the result of your faith, your trust, your belief, because whoever actually trusts us, sees us, feels us, listens to us. Those who can't, search within their hearts how are you doing this search? Why are you making this quest: just to save yourself or because you trust us and give us your way?
Answer this question, and you will understand immediately why you cannot reach us. This contact has to come from love, it has to come from trust and faith, regardless of what is going to happen. Even though you know that something bad will happen to you tomorrow, you trust your masters and know that what happens is because it had to; and you are totally confident that your masters did what was possible to be done, because that was in their way.
So I leave this moment of reflection here for each of you: How do you look for us, with what purpose? Just save yourself? This is not the answer, because whoever seeks us with a heart, with love, regardless of what is to come, will find us. Because we know how to respond exactly to each one of you; and if we don't answer it's because you didn't call us in the right way, which is for unconditional love; not for your own salvation.
Translation by Google.
Image Courtesy of The Crystal Wind Oracle and Artist Lisa Iris
oracle.crystalwind.ca - www.lisairis.ca
Angels and Light Therapies
Vania Rodrigues
Source
© 2021 crystalwind.ca. All rights reserved.
---
CrystalWind.ca is free to access and use.
Please support us with a small gift of $11.11 or $22.22 or $33.33.
Spirit Animal Totem Of The Day!
Featured Articles: Archangel Michael
The Family of Archangel Michael

Open or Close

The Families of Michael

(Note: This is incredibly difficult to express and so it is asked to be in neutrality and witness this information from an observational level. This way you will not be prone to attack it, however to utilize this information as a part of your informed awareness and self empowerment as you move forward on the consciousness evolution path. Galactic Human evolution is requiring we take responsibility to see and witness things that have been hidden from us. This is one of those major revelations that is very painful and controversial and as such, it is requested to be aware of it and then make your own internal decision on what feels internally right for you. Being responsible for the direction of your being and claiming self sovereignty and freedom for yourself as well as for others requires that we see all that is hidden, and we take responsibility for it, even when it's painful or unpleasant. )

Read More

The Michael Invocation

Open or Close

The Michael Invocation has been used for many years as a means of clearing people's energy, and the energy of their homes and other buildings. The Invocation has changed over time, as the situations people have found themselves in have become more difficult to manage, or more complicated to understand. It has never failed to provide relief on many levels - though the relief will only continue if a person chooses not to repeat the old patterns of behaviour that first got them haunted.

Read More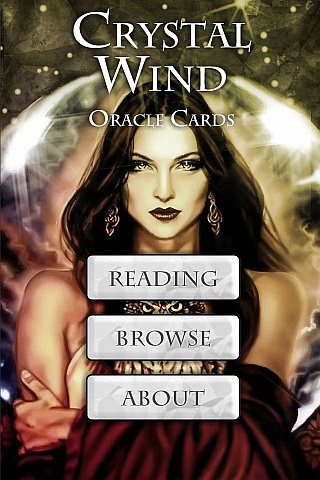 Cut Through The Illusions!
Who is Online Now
We have 1024 guests and no members online
X
Right Click
No right click