Category: Archangel Michael Written by Natalie Glasson Views: 887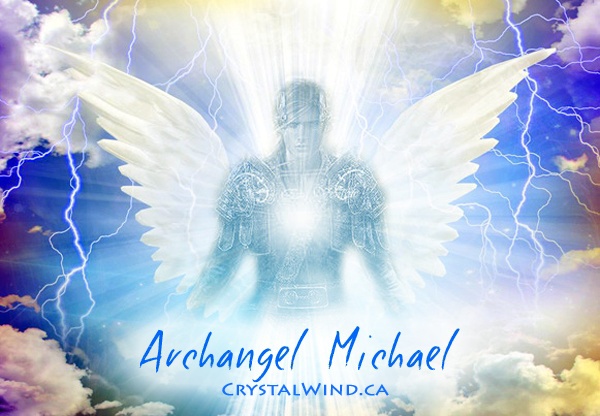 Greetings and love I, Archangel Michael, extend to you now. It is an honour to be in your presence as I bring forth the energy, love, and peace of the Angelic Kingdom. May this vibration and frequency download into your being, through your being and into Mother Earth so she may experience the blessings and gifts that we share with you and with all. Today I, Archangel Michael, wish to bring forth an insight. It is a transformation that is taking place now, an energy vibration flowing from the Universe of the Creator, the core of the Creator into your being and it is an ascension process.
I, Archangel Michael, invite you to imagine with me now.
Allow yourself to observe your physical body, your surroundings and even observe the entire world that surrounds you. As you focus deeper within your being, you will become familiar with your own energy and frequency, connecting into who you are. Allow yourself to acknowledge,
Do you feel alone?
Do you feel connected to others?
You are in existence upon the Earth as the vibration of many and yet with your physical body, you may feel separate. You may feel as if you are an individual and to some extent you are, and yet multiple vibrations of the Creator flow through you. You might liken this to a rainbow but a rainbow that has multiple colours, even colours that you do not recognise. These rainbow colours flow through your being into the Earth, into all beings, and into everything you create. This is your expression of the Creator. The rainbow energy of multiple colours flows throughout your being constantly, it is like a river which cannot be stopped.
In your current existence in a physical body upon the Earth you have accepted the purpose of creation. Every moment of your reality is a moment created by you, everything you feel within you, everything around you is an experience created by you, whether it is from beliefs, your subconscious mind, intentions or from the contracts of your soul. You are like a creating machine; you cannot stop creating. You may not understand how you create and yet it is something that is continuous, maybe even automatic. As you imagine with me, Archangel Michael, imagine yourself as this creating machine, there is no on or off switch, there is simply continuous creations, you are continuously creating.
Imagine with me, Archangel Michael, all around you are beings, physical beings on the Earth and they are the same as you. They have this rainbow light that allows them to express the Creator, they have accepted the purpose of creating. They are like creating machines; they cannot stop creating. Every person on the Earth is constantly creating, sometimes the creations are purposeful, positive, fulfilling, other times they guide you on a journey of understanding and growth. The purpose of this process is so you can firstly understand yourself more fully and begin to fine tune your machine of creating. Secondly so you may understand the Creator more fully, opening yourself up consciously to receive and express the purpose of the Creator through your being. With an understanding of yourself and everyone else achieving their purpose of creation you can recognise that everyone is in sync and connected. You are all the same, your purpose is the same. Therefore, you are a team with everyone on the Earth and this is not only human beings.
Imagine yourself as a team with everyone on the Earth, you are supporting everyone, they are supporting you. It is not that you need to create this, as it is the truth, when you create expressing your rainbow light you are being supported by everyone on the Earth and you are supporting everyone on the Earth. There is a team energy, a connection, a co-creation.
Imagine there are 352 dimensions to the Creator's Universe. Within each dimension there are multiple beings, Ascended Masters, Light Beings, Star Beings, Angels, Archangels, Goddess Beings, Elementals and so many more beings, all of light. You may say there is darkness as well, everything is created from the Creator, so it is true to say that even the darkness is created from the light and holds a purpose of growth and a journey of understanding.
Imagine all these beings of light are expressing the rainbow light of multiple colours through their beings; they are expressing the Creator. They are expressing the purpose of the Creator; therefore, they are looking at you, they are supporting you and everyone on the Earth. Imagine every single being in the entire Universe of the Creator within 352 levels of the Creator's Universe directing their energy to you. You are a team with everyone in the Universe of the Creator, your energy, your purpose also is directed to them, directed to all beings supporting their creations.
Again, imagine you are in existence in a physical body on the Earth, you have the purpose of creating guided by the Creator. Everyone on the Earth is supporting you and assisting you, everyone on the inner planes within the 352 dimensions of the Creator's Universe is supporting you, sending you energy and love and truth, energising, and amplifying all that you create. Can you imagine this? Millions beyond millions of beings supporting you at this moment, in truth, at every given moment. All of this creates a oneness, a wholeness and that oneness and wholeness is the Creator, so you are a part of an integral oneness and truth of the Creator. As you allow yourself to imagine this you will shift into this perspective, into this reality, into the vibration and so my question to you is simple.
WITH ALL THIS SUPPORT, WHAT DO YOU CHOOSE TO CREATE NOW?
With all this energy, the multiple multi-coloured rainbow light flowing through you, which is the expression of the Creator, what do you choose to focus upon?
What do you wish to experience in your reality?

What emotions do you wish to experience?

What thoughts do you wish to experience?

What actions and reactions do you wish to experience?

What situations and circumstances do you wish to experience?

What type of people do you wish to have in your reality?

What do you wish your surroundings to be like?
Imagine that you are creating on a fresh and clean canvas, where your past is not influencing your present and you have all the support you need. Whatever you wish to create there are so many beings on the Earth and the inner planes cheering you on, amplifying and magnifying whatever you wish to create.
As you imagine this, what is the feeling that emerges from within your being? Is it a feeling of success or fulfilment, deep love or maybe a relaxation and peace? Allow this vibration to fill your entire being, let it flow from your being, send it to all beings on the Earth and the inner planes. As you continue to imagine, I, Archangel Michael, invite you to ask yourself:
WHAT IS IT THAT I NEED TO FOCUS ON NOW?
What is it that I need to create in co-creation with the Creator, my soul, everyone on the Earth and everyone on the inner planes? What is it that needs to be created and expressed through me now?
This is my message to you today. I wish to invite you to imagine, imagine all that I have shared daily. Allow yourself to shift into that co-creation vibration because that co-creation vibration is essential to activating the New Earth Ascension Blueprint already anchored into your being. Allowing you to create, to heal, to experience co-creation, and oneness with the Creator. Please imagine this daily, shift yourself into the vibration of co-creation where you are supported entirely by the Universe of the Creator because it is the truth, it is an important and integral aspect of your ascension now.
Please do not worry about creating the wrong thing or trying to get your creation perfect so that you create the right thing. There is no such thing as wrong or right, simply allow yourself to be inspired as the wonderful thing about your creations is that you are always creating. You have so much time to practice, to express what is truly within your heart and your soul.
I love you deeply and I am here to support you eternally,
In truth and love I thank you,
I Am Archangel Michael
Channelled through Natalie Glasson
Natalie anchors the Wisdom of the Light Community, which is a large and vast group of varied light beings who are devoted to assisting the Earth and its humanity. The Wisdom of the Light Community is ever expanding as Archangel Michael who oversees the community allows all to channel their wisdom and consciousness through Natalie. You may access and integrate the energy of the Wisdom of the Light Community to aid your spiritual advancement through meditation while holding the intention of experiencing their energy. It is the channellings from the Wisdom of the Light Community that Natalie shares through the Sacred School of Om Na.
www.omna.org
Source Here
---
CrystalWind.ca is free to access and use.
Please support us with a small gift of $11.11 or $22.22 or $33.33.
Thank you!

ॐ Namasté - Blessings!

"Life is an echo, what you send out comes back."
© 2008-2021 crystalwind.ca. All rights reserved.
Spirit Animal Totem Of The Day!
Featured Articles: Archangel Michael
The Family of Archangel Michael

Open or Close

The Families of Michael

(Note: This is incredibly difficult to express and so it is asked to be in neutrality and witness this information from an observational level. This way you will not be prone to attack it, however to utilize this information as a part of your informed awareness and self empowerment as you move forward on the consciousness evolution path. Galactic Human evolution is requiring we take responsibility to see and witness things that have been hidden from us. This is one of those major revelations that is very painful and controversial and as such, it is requested to be aware of it and then make your own internal decision on what feels internally right for you. Being responsible for the direction of your being and claiming self sovereignty and freedom for yourself as well as for others requires that we see all that is hidden, and we take responsibility for it, even when it's painful or unpleasant. )

Read More

The Michael Invocation

Open or Close

The Michael Invocation has been used for many years as a means of clearing people's energy, and the energy of their homes and other buildings. The Invocation has changed over time, as the situations people have found themselves in have become more difficult to manage, or more complicated to understand. It has never failed to provide relief on many levels - though the relief will only continue if a person chooses not to repeat the old patterns of behaviour that first got them haunted.

Read More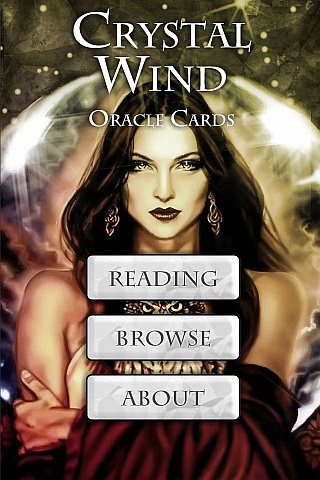 Cut Through The Illusions!
Who is Online Now
We have 1473 guests and no members online
X
Right Click
No right click