Category: Archangel Michael Written by Victoria Cochrane Views: 1276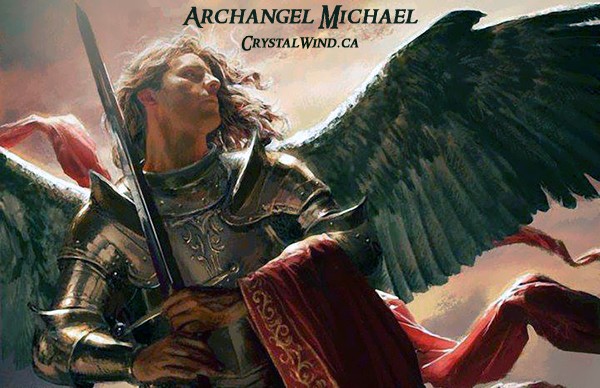 Channeling From The Masters
The world is reeling from a pandemic like no other ever seen in the world. As more cases of the Corona Virus are revealed, people are going into social isolation on a global scale. The contagious nature of the virus supersedes its health implications for, as many people have died, a far greater number have recovered. The fear factor, however, far outweighs anything else as panic reaches fever pitch. The very nature of this virus attack is symbolic of how quickly the mind can succumb to fear, panic and negativity. No matter the source of the virus or any reason it may have been introduced, the effects on global economies are far reaching and could also have catastrophic consequences for smaller businesses and economies. The effects of social isolation on the mental and emotional wellbeing of older or more lonely people cannot be discounted either.
The main symptom of a fear-based, panic reaction such as is being seen on Earth now is a mass disconnection from Universal love and from God; although people may pray for salvation, most do from a place of fear and reprisals for the sins of man, which is neither necessary nor helpful. Spiritual disconnection leads to behaviour based on fight and flight, often showing unreasonable responses rather than calm consideration, common sense and logic. If there were any time to take a deep breath, ground and connect to nature, dear ones, now would be it!
The word 'corona' means 'crown' in Spanish. Whether the virus has infected individuals or not, the resulting mass disconnection from the Creator of All That Is and His/Her unconditional love in those who have succumbed to the fear means that the virus has lived up to its name – it has attacked the Crown chakra of these people and shut down their spiritual defences. What do I mean by this term?
Connection to the Source of Creation gives humans access to their spiritual, etheric body and to the knowing that all in the world is connected and based on universal love. This knowing is the saviour of the human spirit, which would otherwise be grounded in physical realities and anchored to third dimensional energy without respite. When the spirit remembers its connection to the light and love of Source, it will act as a spark of hope in the consciousness of the individual, leading the person to meditate, connect to the light and to seek out higher guidance with positivity and hope. Without this connection, all hope can seem lost and the tendency for the person to sink into fear, anger and similar toxic emotions will be far greater.
The term 'ascension' refers to the ability of humans to raise their consciousness above the third dimensional energy of fear and become aware of themselves as spiritual, light beings who are always connected to the unconditional love of Source and to the endless gifts of the Universe. When one can see beyond the physical, the causes of disease and disequilibrium not longer simply remain grounded in the physical body. Fear based emotions immediately create imbalances in the energy fields of a human that can only impact the physical body in a negative way. If precautions are needed to be taken at this time, then, it is essential that fear is kept at bay at all times; low vibrations attract low vibrations and actually work to lower the immune system.
Ascension has been kept at bay in the last decade due to a major portion of humanity resisting the knowledge of and reconnection to their own divinity, choosing instead to remain grounded in the darker side of the human ego and to work against, not with, each other. Now, as the Corona Virus forces people apart, it is a huge opportunity to come together as a race and to begin again on a new level of consciousness. Reboot the computer, dear hearts, and consider what has gone before as a practice for what is yet to come.
The lesson to consider is how to stay connected to one another as you are all forced apart. Do not fall into the trap that has been set for you! Kindness, compassion and love must be at the fore of each action and reaction as you awaken, dear ones, for that is what you must now do: awaken to the fact that no one is immune to fear but that everyone is one and the same – a spoke of the divine wheel of Source and a powerful co-creator. Think now -what have you created and what are you continuing to create through your beliefs, thoughts and actions? You may not be able to control the actions of others, but you can control yours. The future of the planet is dependent upon every person taking charge of their emotions and activating their spiritual connection towards a higher vibration and raised consciousness, hope for the future and a strong belief that only love is real.
I AM Archangel Michael
Credit: Victoria Cochrane
Victoria Cochrane is an Advanced Theta (TM) Healer and Reiki Master who connects with Divine Energy to witness powerful healings, channel messages from spirit and to give accurate psychic readings. She reads Tarot and Angel cards, can connect to passed over loved ones and return to people's past lives to affect healings that then allow them to be
CrystalWind.ca is free to access and use.
Please donate a small gift of $11.11 or $22.22 or $33.33.
Thank you!
ॐ Namasté - Blessings!

© 2008-2020 crystalwind.ca. All rights reserved.
X
Right Click
No right click