Category: Archangel Michael Written by Natalie Glasson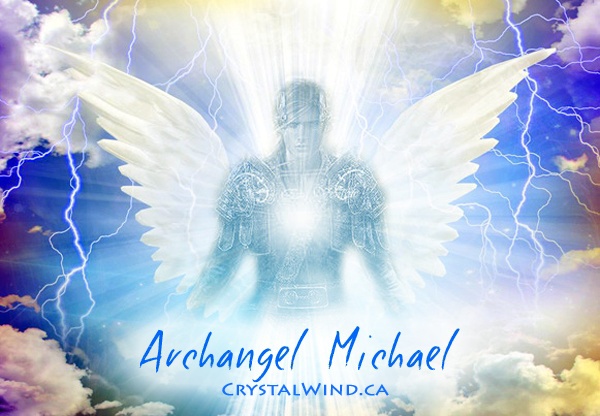 Greetings, I am Archangel Michael. It is an honour to be in your presence today to bring forth the Angelic vibrations and a Creator expression of truth.
I, Archangel Michael wish to speak of those upon the Earth who are passing now into the Inner Planes, those that are leaving their bodies behind, as their spirit enters back into the Inner Planes. Their soul is returning home. Those who are passing over at this time are known as the Truth Makers. They are choosing a quick ascension, the Truth Makers are using their process of leaving their physical body as an ascension shift, not only for their own being but for all upon the Earth and the Inner Planes.
To clarify I, Archangel Michael, I am speaking especially of those who become ill, or have an accident and due to this leave their physical body. Essentially, I am speaking of those that wished to remain upon the Earth, however, find themselves leaving the Earth. This is because their soul has created an opportunity of a quick ascension. To clarify I am not speaking of those that choose to leave the Earth and their physical bodies at a personality level, although, some may be included. Many souls upon the Earth have chosen at the soul level, a higher vibrational level to leave the Earth now and in the coming months, this is an opportunity of completing their ascension or advancing ascension significantly. While they may be missing out on life experiences upon the Earth. They have chosen at the soul level, that their spiritual journey is essential and important to them. Those leaving the Earth now are going through a very beautiful transformation. The transformation especially happens when they are on the Earth, those last few days. Then as they leave their physical body and return to the Inner Planes, they experience a transformation of awakening truth. It is like a light bulb is being switched on and they are being filled with truth, the truth of the Creator. It is a very blissful experience. They are filled with truth; it is as if they are all-knowing the truth of the Creator.
As they still have ties with the Earth, they have either not quite passed or are in transition, they are able to really anchor this truth like a lifeline into the Earth. They are magnifying and sending this surge of truth into the Earth and into the consciousness of humanity and all beings. It is a very powerful awakening of truth, the all-knowingness of the Creator. In that space of the all-knowingness of the Creator, the soul can complete many blockages, many limitations, many life lessons. Experiencing a release, acceptance, and resolution. Thus, the soul has an opportunity in that space of blissful all-knowingness to complete their work, their ascension work upon the Earth.
The All-Knowing Bliss Activation, which is creating for many a completion of their ascension and mastery, means that they may not need to return to the Earth in another incarnation. The others are advancing the spiritual evolution and ascension, so they are able to return to the Earth with very little baggage to continue the work their soul wishes to, and to walk a life on the Earth almost as an ascended being. It is a very beautiful process that is taking place and we wish to make you aware of this so that you know that those that you are losing, those that are leaving you on the Earth and transitioning to the inner planes, that they are embarking upon this journey of completing their ascension in a very quick manner.
Those ascending will not gain the same experiences as they would have on the Earth. However, they will access their mastery and ascended master self. This brings comfort to many who have in the most recent past, the last few months, or even year lost someone and those that have lost or are losing someone now and in the future. It is a quick ascension, a blissful knowingness of completion, that creates a lighter vibration on the Earth. As if baggage is being released and new insights, vibration, light, are being gifted to the Earth.
As each person making the transition releases their baggage and becomes lighter and brighter, they also send this lightness and brightness to the Earth. Their main purpose is to accelerate their own ascension, but also to accelerate the ascension of all beings, especially those upon the Earth. It is like a boost of truth that is being gifted to the Earth. These beings are held in deep respect, honour and love at this time because of the ejection of love and light they are giving to the Earth through this transition.
I, Archangel Michael, want to make it very clear that it is not appropriate for you to consciously make the decision to make the transition now to have a quick ascension. This quick ascension is happening to those unexpected upon the Earth. It is created by their soul, not by the mind or the personality. It is very important that this is made clear because for most of you, your ascension will take place upon the Earth. However hard or challenging your ascension maybe or your physical reality maybe there is so much to learn and so much to embody by journeying through the Earth. I know that many of you will ask me about those who are taking their own life consciously, will they embark upon this journey of Truth? Some of them may but I believe that they are embarking upon a different journey. They are not Truth Makers at this moment but are embarking upon a different ascension journey.
I simply wished for you to understand the Truth Maker Transition that is taking place, the quick ascension so you may honour those around you. If you find that you are unwell and that you know that there is a transition coming you can also take comfort in this knowingness about the Truth Maker, the quick ascension. I will add that although it is a quicker ascension it may not be less challenging. There is a great sense of gratitude that can emanate from your being as you recognise the Earth is lightening in vibration. You may welcome this lightness into your heart and choose to be a beacon of a lighter vibration and frequency.
We invite you to embrace the world and all beings in love, this is immensely important now.
I thank you,
I Am Archangel Michael
Channelled through Natalie Glasson
Natalie anchors the Wisdom of the Light Community, which is a large and vast group of varied light beings who are devoted to assisting the Earth and its humanity. The Wisdom of the Light Community is ever expanding as Archangel Michael who oversees the community allows all to channel their wisdom and consciousness through Natalie. You may access and integrate the energy of the Wisdom of the Light Community to aid your spiritual advancement through meditation while holding the intention of experiencing their energy. It is the channellings from the Wisdom of the Light Community that Natalie shares through the Sacred School of Om Na.
www.omna.org
Source Here
---
CrystalWind.ca is free to access and use.
Please support us with a small gift of $11.11 or $22.22 or $33.33.
Spirit Animal Totem Of The Day!
Featured Articles: Archangel Michael
The Family of Archangel Michael

Open or Close

The Families of Michael

(Note: This is incredibly difficult to express and so it is asked to be in neutrality and witness this information from an observational level. This way you will not be prone to attack it, however to utilize this information as a part of your informed awareness and self empowerment as you move forward on the consciousness evolution path. Galactic Human evolution is requiring we take responsibility to see and witness things that have been hidden from us. This is one of those major revelations that is very painful and controversial and as such, it is requested to be aware of it and then make your own internal decision on what feels internally right for you. Being responsible for the direction of your being and claiming self sovereignty and freedom for yourself as well as for others requires that we see all that is hidden, and we take responsibility for it, even when it's painful or unpleasant. )

Read More

The Michael Invocation

Open or Close

The Michael Invocation has been used for many years as a means of clearing people's energy, and the energy of their homes and other buildings. The Invocation has changed over time, as the situations people have found themselves in have become more difficult to manage, or more complicated to understand. It has never failed to provide relief on many levels - though the relief will only continue if a person chooses not to repeat the old patterns of behaviour that first got them haunted.

Read More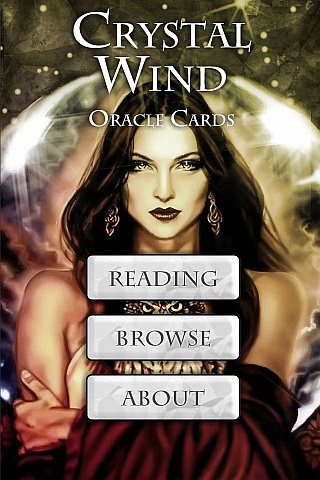 Cut Through The Illusions!
Who is Online Now
We have 1017 guests and no members online
X
Right Click
No right click