Category: Angel Whisperings Written by Edith Boyer-Telmer Views: 3410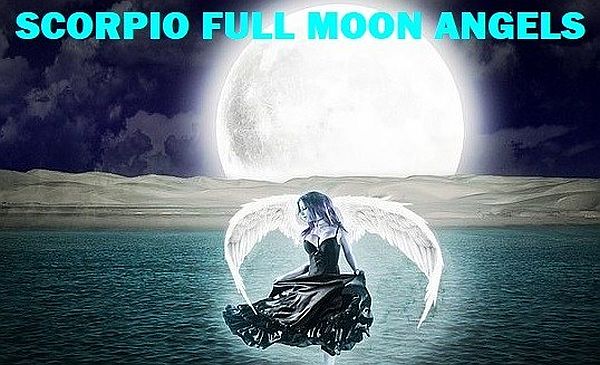 Dear Friends,
in my posts from three days ago, I shared with you information about the spiritual influence of the resent Full Moon in Scorpio, and insides how we can best master the impacts that we will collectively be feeling today. For those of you who are mastering their personal energies these days by monitoring their guidance from the angelic realms through number sequences – check it out – the vibration 228 has appeared around the Full Moon dates of the last three month but never in between.
What that means for our collective path of awakening for all of humanity into the Golden Age of Aquarius is, that the last three big moon events were particularly designed to provide the chance for a big collective shift in us!! Lets see how that plays out over the next few month in the bigger picture of this world!
Here are the angelic number sequences transmitted:
Angel Number 228:
This Angel Number is bringing gentle whispers to our ears, that we are ready to make another leap of faith into the unknown. We have gained the wisdom it takes to pass another gateway of initiation, into higher levels of awareness and frequency. Keep your eyes on the goal and trust the Angelic Realm to be at your side at any moment of challenge, leading us toward brand new opportunities.
A new direction for our spiritual path and the fulfillment of our life purpose, is now on the way. Accept and enjoy all the blessings life is bringing now!! Do no longer prepare to receive the blessings of the divine, but BE READY to accept all the amazing gifts of success, abundance and prosperity. Know you are worthy to receive it all!!
There has already been the karmic work: that what life has transformed in me, this initiation brought on, of necessity, by trials.
Isabelle Adjani

Every initiation reaches a point of crisis, by design. If it was easy to let go of the old way, there would be no need for initiation. We'd seat easily into new wisdom.
S. Kelley Harrell

Remember, the storm is a good opportunity for the pine and the cypress to show their strength and their stability.
Ho Chi Minh
Angel Number 1011:
The number is an invitation to pay even closer attention to the messages of our intuition; to the information of our sensory self and the vibrations we experience from others. An encouragement to allow life to come along and sweep us off our feet, into the manifestation of our wildest dreams and hopes for the Golden Age. They are a promise that new beginnings, inspired creations, flowing creativity, quick personal development, spiritual awakening and maybe even enlightenment can be achieved now! Seeing this number combination on a regular base, reminds us of the eternity and infinity of our soul, the oneness of the web of life and wholeness of every single being within the brotherhood of beings on planet earth!
Since the earliest period of our life was preverbal, everything depended on emotional interaction. Without someone to reflect our emotions, we had no way of knowing who we were.
John Bradshaw

There are many things we don't understand, and many ways to unlock the brain and maximize function. Don't ever let anybody tell you it can't be done.
Sally Fryer Dietz

Question what you think is enlightenment.
Jon Bernie

There are no secrets that time does not reveal.
Jean Racine
Angel Number 7799:
With this number sequence the angelic realms are celebrating our consistent choice to live our life from a place of authenticity, honesty, integrity to our personality, and devotion to the divine blueprint of our individual soul. They are happy to see us finally live a deeply aligned life, and are glad for us to accept all the beautiful blessings our spirit guides are providing right now. The wisdom we have developed by listening to the guidance of our higher self is now strong and clear enough, to let our light shine not only for ourselves, but also to be an example for others on the way. The angels congratulate us for all the steps we tool, and are now sending even more divine blessings on our way.
Fortunately, God made all varieties of people with a wide variety of interests and abilities. He has called people of every race and color who have been hurt by life in every manner imaginable. Even the scars of past abuse and injury can be the means of bringing healing to another.
Charles R. Swindoll

We define emotional intelligence as the subset of social intelligence that involves the ability to monitor one's own and others' feelings and emotions, to discriminate among them and to use this information to guide one's thinking and actions.
Salovey and Mayer

When emotional intelligence merges with spiritual intelligence, human nature is transformed.
Deepak Chopra

Life is a dance. Mindfulness is witnessing that dance.
Amit Ray
Dear Ones, I hope you are all feeling the call of the Scorpio energy field right now and once again are altogether highly motivated to embrace todays Full Moon impacts. Let's take the chance and dive deep, so we can soar high!
Love and Angelic Blessings!
Edith
My education of mindfulness – of awareness and spiritual guidance includes:
Breathing Techniques and voice training, variations of Meditation, Mental training by K. Tepperwein, intense training in Hawaiian Huna shamanism, intense training in Native American shamanism, training in Tantric life approach including sensitivity training for rituals of the physical body, Family Constellation work by B. Hellinger, the Creation of Healing Space, Holding Space for Ceremonial work, the Ascended Masters Teachings and the Ayahuasca spirit.
I am a highly intuitive channel for divine guidance and path, with a trained healing voice.
Edith Boyer-Telmer
Source
CrystalWind.ca is free to access and use.
Please donate a small gift of $11.11 or $22.22 or $33.33.
Thank you!
ॐ Namasté - Blessings!

© 2008-2020 crystalwind.ca. All rights reserved.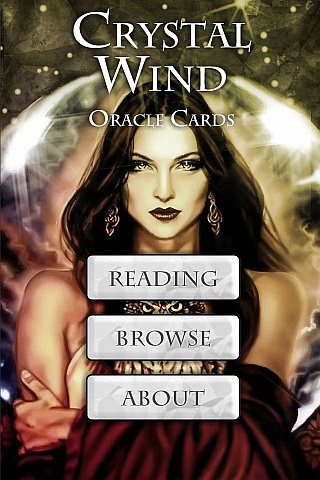 Cut Through The Illusions!
Who is Online Now
We have 1173 guests and no members online