Category: Angel Whisperings Written by Edith Boyer-Telmer Views: 1839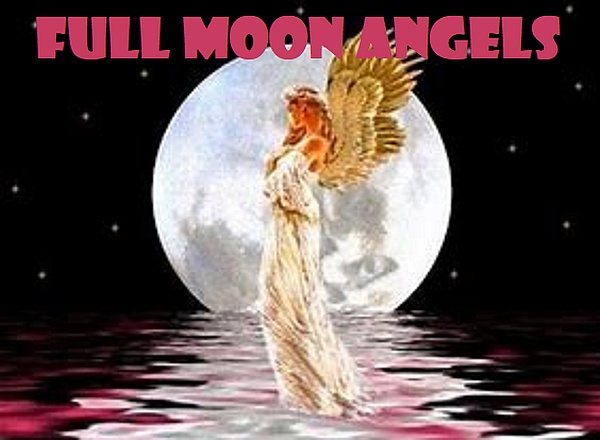 Dear Friends,
in my last post I spoke about the impact this years Full Moon in Taurus is collectively having on us! About the power it provides for the manifestation of long lasting steps towards the Golden Age of Aquarius on planet earth. Today is the day where this Full Moons influence is at its highest point and I feel particularly excited about the magnificent number sequences we have received, as loving guidance from the angelic realms. Never before I saw number combinations of such high strength, in that amount appearing at the very same moment in time. So you can be sure my friends that the forces are with us and the chances these days are high for each of us.
These are the Angelic Numbers most present right now:
Angel Number 1111:
This number is basically an alarm clock we have collectively set before we descended into the denser realms of matter. An alarm clock that is supposed to remind us of our role and responsibilities in the collective human awakening process. A collective "Wake-Up" call to put more attention into the moment and higher awareness into our life in general. For those of us, who are on a spiritual awakening path and actively involved in raising the collective human consciousness, it also is a moment of increased power for manifestation. A focus point to add conscious magic to the very moment. So when you see this number sequence coming up a lot for you, it is your chance to put your mind towards world peace, true love, authentic sharing, and all the other wonderful things you might desire for our Golden Age of Humanity.
A bone to the dog is not charity. Charity is the bone shared with the dog, when you are just as hungry as the dog.
Jack London

Love only grows by sharing. You can only have more for yourself by giving it away to others.
Brian Tracy

Your purpose in life is to find your purpose and give your whole heart and soul to it.
Gautama Buddha

This is the real secret of life — to be completely engaged with what you are doing in the here and now. And instead of calling it work, realize it is play.
Alan Watts
Angel Number 2222:
Angel Number 2222 is a particularly powerful and intense number sequence, for caring the quadruple impact of the same number. In this moment of development on our wonderful planet, this completed, harmonious and especially balanced number, is a wake-up call to clearly act on the laws for a manifested brotherhood of man. Its a call for just behavior between human beings as well as all other realms of existence, and justice for the pain we have created in the past. The number combination 2222 is resonating with the number 8, a vibration of personal power and the wisdom we developed in applying our abilities in daily life. In the cross of life, the number sequence 2222 represents the center of our heart to each of the direction points, and back to our selves. The angels now encourage us in finding balance, unconditional love and respect for all beings, by experiencing all lines of this sacred geometry of life.
I have defended democracy, human rights, and brotherhood between peoples. And I'll keep doing so for as long as I live.
Leyla Zana

Tolerance implies no lack of commitment to one's own beliefs. Rather it condemns the oppression or persecution of others.
John F. Kennedy

I tried to discover, in the rumor of forests and waves, words that other men could not hear, and I pricked up my ears to listen to the revelation of their harmony.
Gustave Flaubert

Working hard for something we don't care about is called stress: Working hard for something we love is called passion.
Simon Sinek
Angel Number 3030:
The Number sequence 3030 is a particularly powerful message from the angels and the Ascended Masters that it is time for us to move forward in finding ways of authentic creative expression, in order to manifest new paradigms for the Golden Age of Aquarius right now. The influence of the number zero in this mix is telling us about a new seed that is sprouting into manifestation within us. The angels let us know that we are perfectly prepared to manifest new divinely guided steps, in playful and relaxed ways. The number sequence 3030 resonates with the vibration of the number six, which is helping us to understand profounder layers of tolerance, unconditional love and healing, as well as the inner alchemy between the universal forces and the guidance of our higher heart.Don't judge each day by the harvest you reap but by the seeds that you plant.
Robert Louis Stevenson
Nothing is more important than creative play through imagination. Never stop playing, and never stop imagining!
Carmela Dutra

Every time you play you have energy within you – universal energy. That's the energy that keeps everything together – the planets, the galaxies. Everything.
Airto Moreira

Playfulness, dear friends, is what manifests love. Love is not manifested through serious survivability, seriousness, stability. Love, the essence of love, manifests itself through playfulness.
Réné Gaudette
Dear Ones, I wish you the most harmonic and balanced transitions under the wonderful influence that this Full Moon in Taurus is providing for us all these days. I hope you feel well guided by the angelic realms and feel ready to stand well grounded in the middle of the storm, if your core values are challenged.
Love and Full Moon Blessings!
Edith
My education of mindfulness – of awareness and spiritual guidance includes:
Breathing Techniques and voice training, variations of Meditation, Mental training by K. Tepperwein, intense training in Hawaiian Huna shamanism, intense training in Native American shamanism, training in Tantric life approach including sensitivity training for rituals of the physical body, Family Constellation work by B. Hellinger, the Creation of Healing Space, Holding Space for Ceremonial work, the Ascended Masters Teachings and the Ayahuasca spirit.
I am a highly intuitive channel for divine guidance and path, with a trained healing voice.
Edith Boyer-Telmer
Source
CrystalWind.ca is free to access and use.
Please donate a small gift of $11.11 or $22.22 or $33.33.
Thank you!
ॐ Namasté - Blessings!

© 2008-2020 crystalwind.ca. All rights reserved.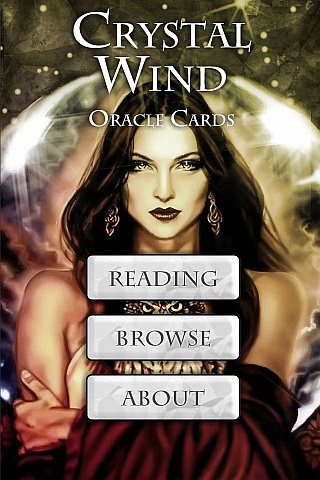 Cut Through The Illusions!
Who is Online Now
We have 1161 guests and no members online