Category: Angel Whisperings Written by Edith Boyer-Telmer Views: 1407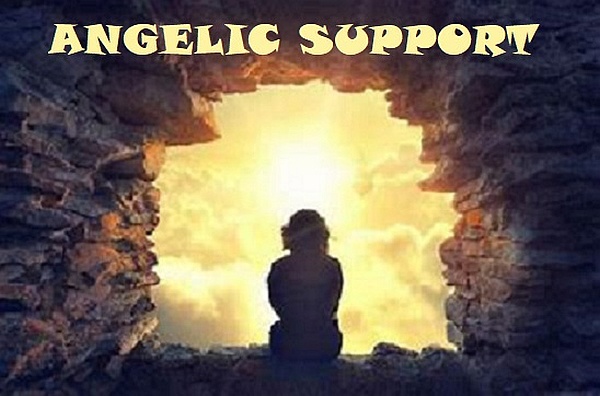 Dear Friends,
in my last two posts I shared with you insides about the spiritual influence of the resent New Moon in Sagittarius, and the first wave of angelic number sequences that came with it and gave us guidance how to navigate the energy field. As usual when we are dealing with the character of the Sagittarius Moon, there is a lot of energy available to focus on and reach a goal. And because there are also many pathways to achieve that, that's why we have been blessed with more angelic number sequences to find our way.
Here are the angelic number sequences transmitted:
Angel Number 808:
This number is talking to us about the wealth and abundance of our souls depths. About the multiple colors of divine light that our inner world is made of. Clear your core values, set your boundaries and stick to them!! At the same time this combination brings an invitation to understand prosperity more profoundly. To understand that richness is found in our own inner wisdom, potential, and in gaining personal power. And it is a number of Karma, of the Hermetic Law of Cause and Effect. What we have done in the past and not jet paid our price for might appear now, so we can take responsibility and move on to healthy new creations!!
We need to develop and disseminate an entirely new paradigm and practice of collaboration that supersedes the traditional silos that have divided governments, philanthropies and private enterprises for decades and replace it with networks of partnerships working together to create a globally prosperous society.
Simon Mainwaring

The more generous we are, the more joyous we become. The more truly cooperative we are, the more valuable we become. The more enthusiastic we are, the more productive we become. The more serving we are, the more prosperous we become.
William Arthur Ward

He who grasps the truth of the Mental Nature of the Universe is well advanced on The Path to Mastery.
Three Initiates
Angel Number 2222:
Angel Number 2222 is a particularly powerful and intense number sequence, for caring the quadruple impact of the same number. In this moment of development on our wonderful planet, this completed, harmonious and especially balanced number, is a wake-up call to clearly act on the laws for a manifested brotherhood of man. Its a call for just behavior between human beings as well as all other realms of existence, and justice for the pain we have created in the past. The number combination 2222 is resonating with the number 8, a vibration of personal power and the wisdom we developed in applying our abilities in daily life. In the cross of life, the number sequence 2222 represents the center of our heart to each of the direction points, and back to our selves. The angels now encourage us in finding balance, unconditional love and respect for all beings, by experiencing all lines of this sacred geometry of life.
I have defended democracy, human rights, and brotherhood between peoples. And I'll keep doing so for as long as I live.
Leyla Zana

Tolerance implies no lack of commitment to one's own beliefs. Rather it condemns the oppression or persecution of others.
John F. Kennedy

I tried to discover, in the rumor of forests and waves, words that other men could not hear, and I pricked up my ears to listen to the revelation of their harmony.
Gustave Flaubert

Working hard for something we don't care about is called stress: Working hard for something we love is called passion.
Simon Sinek
Angel Number 7373:
This angelic number sequence is whispering us tales of a joyful and abundant life, guided by the inner forces of our true self. Its time to paus for a moment and take in all the wonderful transformations the spiritual warrior in us has achieved by now. Collectively powered up with newly manifested higher creative abilities and driven by the inner guidance of our authentic voice, we can now move into freely flowing expressions of love and light on planet earth.
Joy is to fun what the deep sea is to a puddle. It's a feeling inside that can hardly be contained.
Terry Pratchett

If we can just let go and trust that things will work out they way they're supposed to, without trying to control the outcome, then we can begin to enjoy the moment more fully. The joy of the freedom it brings becomes more pleasurable than the experience itself.
Goldie Hawn

To get the full value of joy you must have someone to divide it with.
Mark Twain

To serve is beautiful, but only if it is done with joy and a whole heart and a free mind.
Pearl S. Buck
Dear Ones, may you all feel motivated and focused these days. I hope that you can make the best of this wonderful Sagittarius New Moon energy, that is lightening up our authentic soul desires right now, and that you find the drive to go for what you truly burn for. We all can be very proud for overcoming so many obstacles already this year, so lets celebrate our achievement and keep working on the next step.
Love and Angelic Blessings!
Edith
My education of mindfulness – of awareness and spiritual guidance includes:
Breathing Techniques and voice training, variations of Meditation, Mental training by K. Tepperwein, intense training in Hawaiian Huna shamanism, intense training in Native American shamanism, training in Tantric life approach including sensitivity training for rituals of the physical body, Family Constellation work by B. Hellinger, the Creation of Healing Space, Holding Space for Ceremonial work, the Ascended Masters Teachings and the Ayahuasca spirit.
I am a highly intuitive channel for divine guidance and path, with a trained healing voice.
Edith Boyer-Telmer
Source
CrystalWind.ca is free to access and use.
Please donate a small gift of $11.11 or $22.22 or $33.33.
Thank you!
ॐ Namasté - Blessings!

© 2008-2020 crystalwind.ca. All rights reserved.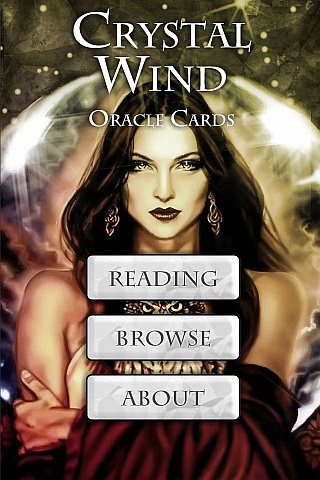 Cut Through The Illusions!
Who is Online Now
We have 1178 guests and no members online