Category: Angel Whisperings Written by Edith Boyer-Telmer Views: 1951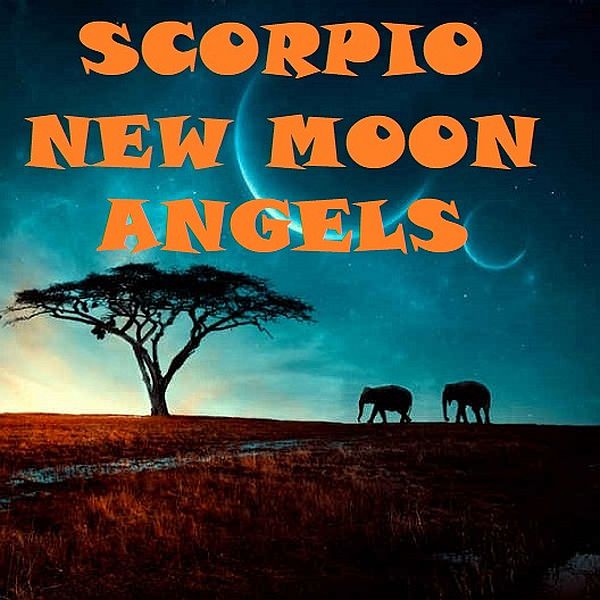 Dear Friends,
today we are collectively facing the peek energy influence of this years New Moon at 15 degrees and 10 minutes of Scorpio. Insides about the spiritual influence of this moment in time, I shared in my last post. I recommend that if possible, you make yourself a cozy day, as this is the right time for us all to find ourselves looking within, and to seek even deeper understanding of our core soul desires.
The stellar realms are providing us with another wonderful possibility to heal our profoundest emotional pain and to gain more insides about our collective awakening process into the Golden Age of Aquarius. Take a chance these days and embrace the capacity to transform your emotional body my friends! The angelic realms have send their support in the appearance of high vibrating number sequences.
Here are the Angelic Numbers most vivid right now:
Angel Number 1144
Angel Number 1144 tells us to keep our thoughts positive and optimistic as we step up into an important new role or adventure in our life. The Number carries the vibration and energy of the trinity "The Body – The Mind – The Soul", as well as our relationship with the Spirit Guides and Angelic Realms. It is a message from the angels that they are sending us the most positive energies and signals, in which direction to go with our work and how to set intentions that will manifest the needed outcome. We also can receive now guidance and clarity, how to align our business behavior and income creation with a spiritual path.
Live simply. Only own that which you need and perhaps a few little things for your personal enjoyment. Fundamentally, own only what you truly need and there will be no confusion, and you will not have to work too hard for money. Give money to support those things that inspire you. They require support, and you need to support them to experience your relationship with them.
Living the Way of Knowledge

Once, my mother told a whole host of angels that she'd rather die than go back to a man she didn't love.
Brenna Yovanoff

When angels visit us, we do not hear the rustle of wings, nor feel the feathery touch of the breast of a dove; but we know their presence by the love they create in our hearts.
Mary Baker Eddy
Angel Number 1919:
The Angel number combination 1919 is telling us about cycles of life that are finally coming to a closing for us, giving way to an authentic new beginning. Its a reinforcement to see ourselves in a brand new light, capable of creating a happy life by accepting / following our soul path or personal life mission. This number sequence is telling us that right now we got a bigger chance to align ourselves with the vibrations of our higher guidance, as our connection and communication is strongly increased these days.
The number 1919 resonates with the vibration of the number two, which is helping us to understand profounder and more balanced levels of co-creation with other human beings, the universal forces and between our higher heart and our mind. It's a message that we are supported to follow our personal soul path and divine mission with all the passion of our heart, while taking the needs of our beloved ones and the whole world into consideration in our decisions.
Each soul path is a divine unique fingerprint and its existence adds to the beautiful tapestry of the cosmos. "Life is a series of defining moments, cross roads and gateways as each door closes and new ones open. Always and in all ways follow the heartbeat of your own soul which is the path filled with light and love.
Jan Porter

Remember then that there is only one important time, and that time is now. The most important one is always the one you are with. And the most important thing is to do good for the one who is standing at your side. This is why we are here.
Jon J. Muth

Our goals are not achieved if all our energy given to us to achieve the goal and self-actualization is directed towards being accepted by our surroundings and to meet their requirements.
Sunday Adelaja

Be willing to be a beginner every single morning
Meister Eckhart
Angel Number 2121:
This number combination invites us to realize that our thoughts are like seeds, seeds we are planting in the ground of our future. It speaks to us of seeds we planted, that now are about to sprout and will develop in the direction we desire. Amazing opportunities and magical new beginnings are on their way. Steps that will lead us over time, to the fulfillment of our personal happiness. The challenge now is to have faith in the healthy and loving seeds we chose, knowing that the universe is inspiring to make our deepest soul desires come true. Seeing this number combination frequently tells us, to feel reminded to express gratitude for all the blessings in our life, and for those yet to come!! We are all responsible for our thoughts, words and actions, and the things we think, we say and do – will come back to us in on way or the other.
Accept the blessings of your good work, and keep planting seeds of unconditional love and peace!!Every struggle is like mud – there are always some lotus seeds waiting to sprout.
Amit Ray

Today you are planting seeds to your dream. Be patient because it will be a large harvest.
Chris Burkmenn

The fact that you lack the fruits is not a proof that you don't have seeds. It's not too late to drop your potentials into a good soil. Do it now; harvest awaits you soon!
Israelmore Ayivor
Dear Ones, I hope you can allow yourself to trust your soul profoundly, and dive deeply into the blessings of this beautiful Scorpio New Moon energy field. I hope you feel fully aligned with the guidance it is providing for us all, and that the angelic realms have given you a sense for the ways how your soul can naturally unfold right now.
New Moon Blessings!
Edith
My education of mindfulness – of awareness and spiritual guidance includes:
Breathing Techniques and voice training, variations of Meditation, Mental training by K. Tepperwein, intense training in Hawaiian Huna shamanism, intense training in Native American shamanism, training in Tantric life approach including sensitivity training for rituals of the physical body, Family Constellation work by B. Hellinger, the Creation of Healing Space, Holding Space for Ceremonial work, the Ascended Masters Teachings and the Ayahuasca spirit.
I am a highly intuitive channel for divine guidance and path, with a trained healing voice.
Edith Boyer-Telmer
Source
CrystalWind.ca is free to access and use.
Please donate a small gift of $11.11 or $22.22 or $33.33.
Thank you!
ॐ Namasté - Blessings!

© 2008-2020 crystalwind.ca. All rights reserved.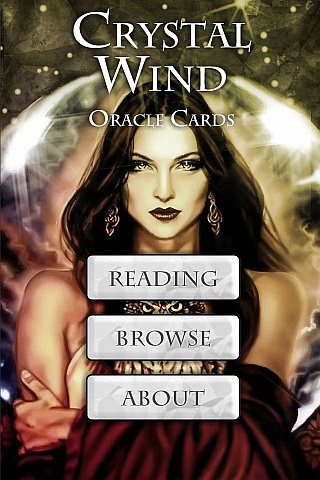 Cut Through The Illusions!
Who is Online Now
We have 852 guests and no members online