Support crystalwind.ca with your donation and help spread spirituality and positivity.
Blessings!
Written by Possidonius Neto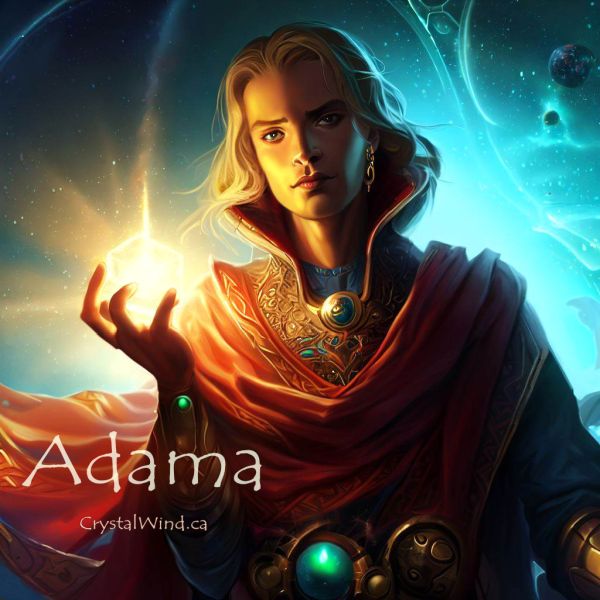 Dear brothers! I AM ADAMA!
Today we are going to comment on chapter 11 of book III of Telos.
In this chapter, Aurélia asks questions about taxes in her world. This is a very interesting subject that she could talk about here for a long time. But I will summarize because opening your consciousness and growth will come with time.
Your world was set up on a non-egalitarian basis. There is no equal division. Does everyone have everything? No. And who controls all this, who defines what your world is like or rather who defined what this world would be like? Those who hold the most power on the planet; those who created this entire experience of the Third Dimension and inequality on this planet.
I would say that at the moment there is not much to change. It is necessary for the collective consciousness of the planet to change, it is necessary for everyone to stop looking only at themselves, and look at their surroundings, for everyone to stop saying "I" and start saying "we."
In the world of equality, there is no self, there is a part of the Whole. We are all one. So everything I do, I am fully aware of what reverberates in the Whole. Then we learn to reverberate what is Light, what is equality, what is Love. There is no room for us to think otherwise. There is no room for us to act otherwise. Because we learned that we are a Whole and all together is better than one.
It is at this point that humanity lost its way. Humanity started to look only at the "I." "What matters is me; the rest has nothing to do with me." This is the big mistake, because the rest is what will make your surroundings, the rest is what will give you something to eat, the rest is what will give you a job, the rest is what will give you living conditions.
Many think: "No. I don't depend on anyone." Very good. So imagine yourself in a world, lonely, where there is only you. You will have to do everything. You will have to wait for what you planted today to be born for you to eat. V
You will have to build your own house. You will have to take shelter inside this world of fierce animals of yours. Could you do it all alone, in the snap of a finger, or would you go through a lot of hunger, a lot of cold, a lot of fear until everything around you was to your liking?
Understand, you were not placed alone in this world, you were placed as part of a great Whole. So everyone needs to help each other. Each one with their own skill. Do not think that in the Fifth Dimension you will do everything. No. The shapes remain the same; each one has an ability; each soul comes with an ability. But our exchanges are intense and pleasant and happy, because we all work knowing that we are developing the Whole.
I am not working for myself, I am not working for my well-being, I am working for the well-being of the Whole. So it is a very big change in consciousness that needs to happen in humanity. You look only at the self, my home, my family, my set table, my food. While so many others don't have a home, they don't have food, they don't have a family.
Many of you may say: "Okay, but that's the soul journey!." Correct. I completely agree, but because it's a brother's journey in need, you're going to let him die, why is that his lesson? Or is there not a lesson there for those around us to do something? Nothing is loose. No one is separate from the Whole. You think so.
So on this planet, there are those who have abundance and throw it away, and there are those who die because they have nothing. Is this the Whole, is this thinking about the Whole? No, this is thinking about "I." "I am rich. I have nothing to do with those who are poor." There are many rich people who look out for the poor and do their part. No one is condemned for being rich. Condemnation comes from how you use your wealth.
Do not look at those who have a little more with disdain or anger, because those who have a little more knew how to follow their path to receive the abundance that is theirs, which is everyone's right. You all have your share of abundance; you just need to know how to follow the paths to receive it. But you are greedy, you are often stingy, and this cuts off that quota of abundance. The tap closes.
Now if you open your heart, if you divide, if you care about the Whole, the tap opens, and it opens abundantly. And it will remain open as long as you have a pure heart and use your wealth not only for yourself, but also to help the Whole.
This is humanity's biggest problem: you complain about everything. But what do you do to change? You simply sit back and say: "No, I am nothing, I don't have the strength to change anything." And there is the world you created. You created this world. Don't put the blame on those who put evil on the table. You went there and consumed that evil. Who is to blame? Who took the first action to go there and consume that there?
Stop thinking you are the ones who are wronged by what happens to you. That old phrase: You reap what you sow, never ceased to exist. And today you are reaping what you sowed. If Gaia is having to deal with a lot of things for her transformation, it's because you messed with her first. Understand this. There is no punishment, there is return, because this is a Universal Law: Any and all energy you emanate will return to you. It is not God; it is not us who give back to you all the evil you do.
You practice, and it comes back. Simple, simple. So complain that there are taxes, complain that nothing is fair, complain about everything, what do you do? They attract more of the same. As long as humanity just sits and complains about everything, that negative fact only increases, because everyone is focused on it. Nobody focuses on the positive side.
So until you learn to take the bad for granted, and to be grateful, very grateful for everything you receive, nothing will change. Because you complain 99% of the day, and that only attracts more problems, never solutions. They can't look at anything with grateful eyes. If there was little food on your plate, remember: there is someone who has nothing on their plate to eat. If your house is bad, it's ugly, remember there is someone who is out in the open, they don't have a home.
Do not consider yourself as the wronged one, as the one who has nothing, because God the Father/Mother forgot. No. What you are experiencing today is the fruit of what you sowed; today, in this incarnation or in times past, it doesn't matter. You are being presented with a great lesson. And until you learn it, it will continue to be there, increasingly bothering you.
So my brothers, the way is not to think that everything is unfair. The way is to change. The path is to change your consciousness, but not to change through force, not to change through intolerance, it is to change through Love. Everyone has to do their part. Each person realizes that what they do is not more important than what the other does. Many think that because they have a little more education, they are superior to those who have nothing. Instead of looking at those who didn't have the opportunity to have anything, and helping them to have it. Don't think you're superior to him.
Perhaps your mission is to show the way to those who have never found it. But you don't think so. You place yourselves as superiors, on top of a pedestal, and whoever is below is worthless, insignificant. So as long as humanity looks at each other in this way, you will still suffer a lot, because you are planting this. And everyone will have their share of return at some point.
Change your consciousness and your world changes. "Ah, but is there still time for us to change?" Of course. The more you rise, the more you change, the more the transformation will be smoother. The more you look at the negative, the more you look at injustice, the more difficult transformation will be.
You need to walk the path of Love, my brothers. And the path of Love has no judgment, no injustice, no superiority or inferiority, everyone is equal. It doesn't matter where they live, it doesn't matter their level of education, it doesn't matter at all. Everyone is equal. There is no one superior to anyone else.
The day you understand this, wow, would be a miracle, because you would achieve so much and everything would be wonderful. But I say to each one of you: Trying to change the Whole may be difficult; so change yourself. Look at each brother as yourself, without distinction, without any kind of difference.
He is as much a son of Father/Mother God as you are. There is nothing different between you, just different choices.
Think about it. And there is still time. In fact, there is always time.
---
Translation by CrystalWind.ca.
Angels and Light Therapies
Vania Rodrigues
Founder and Owner of Canal Anjos Luz e Terapias, Projeto LACAM and Um Toque Colibri, totaling more than 110,000 subscribers to my Youtube Channels, in which I share Channels and Messages received from various Beings of Light.
Founder and Director of the Nova Gaia Association - NGO in order to bring Christ Consciousness to the hearts of all.
Training: Magnified Healing® Course, Professional Radiesthesia, Crystal Therapy, Facilitator and Akashic Records Reader, Reiki - Level 3A and 3B - Access Consciousness® Bars Practitioner
© 2023 crystalwind.ca. All rights reserved. We track all IP addresses with sniffer technology. Using a VPN will not hide your IP.
CrystalWind.ca is free to use because of donations from people like you. Please help support us!
Blessings!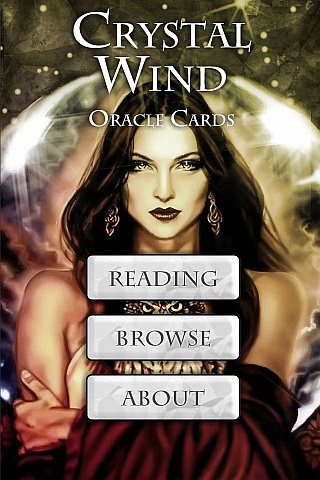 Cut Through The Illusions!
Available On

Spirit Animal Totem Of The Day!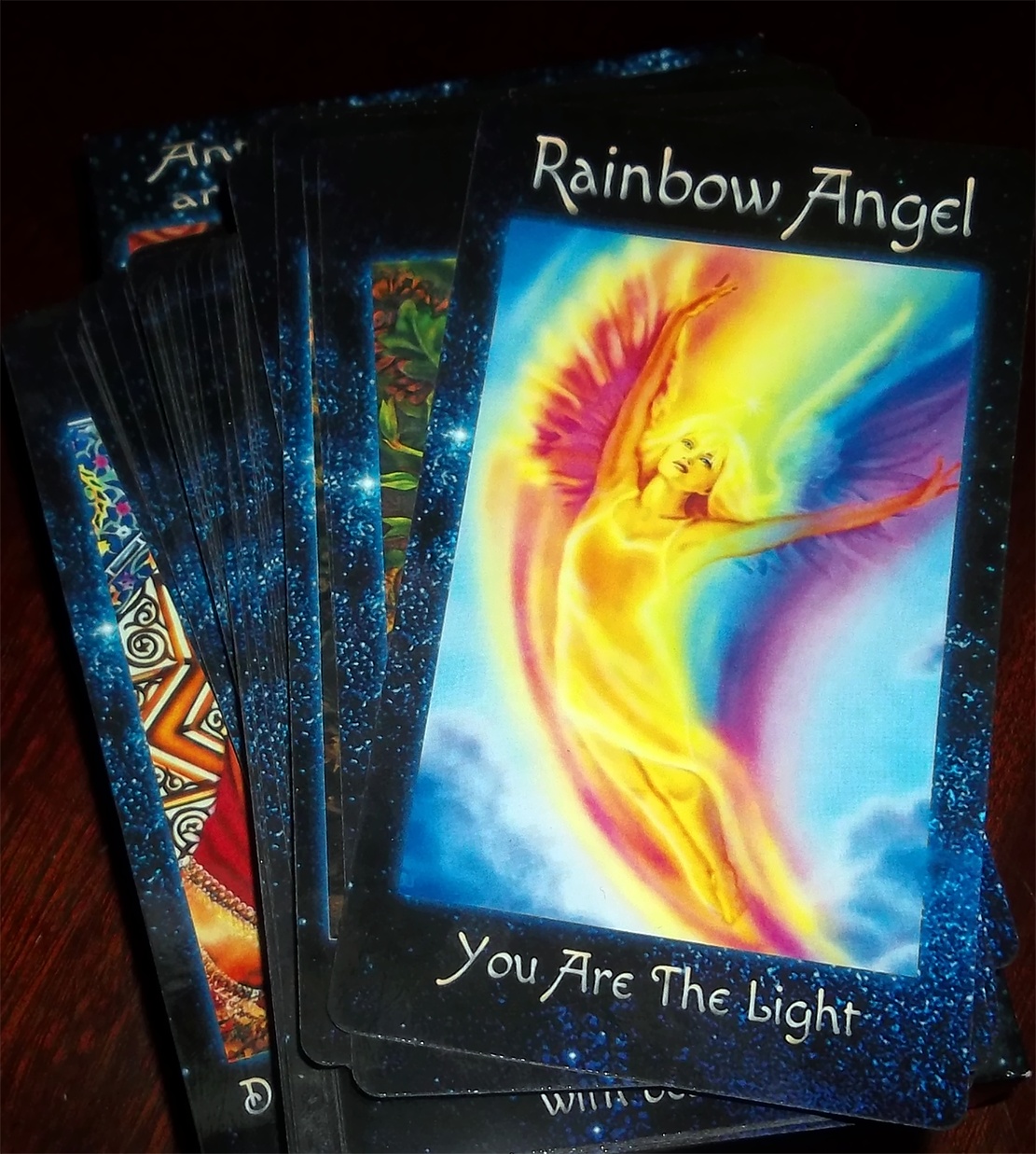 The Crystal Wind Oracle
Myth & Magic Card Deck!
Details Here!
NEW Expanded
Printed & Boxed!
Now with 58 cards!
Lightworkers Will Change the World
Who is Online Now
We have 1252 guests and no members online