Category: Channelings and Spirit Messages Written by Angels and Light Therapies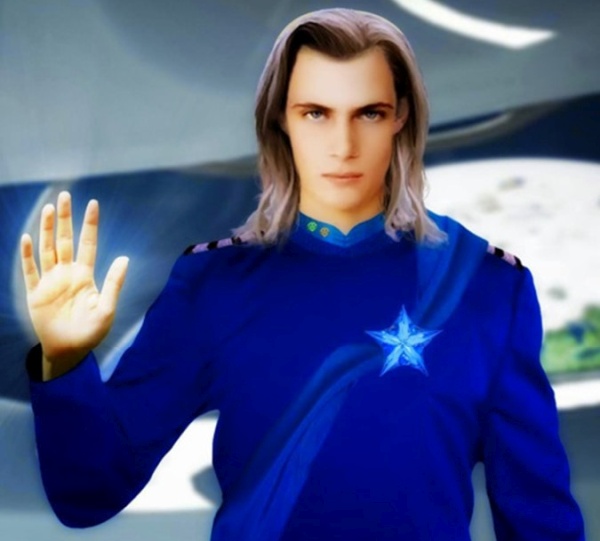 Dear sons and daughters of planet Earth! I AM ASHTAR SHERAN!
I needed to come here today, bring my energy and some information. As we say, don't pay attention, don't pay attention to dates. The process is underway, nothing to add beyond that, everything will happen within the necessary time and everything will happen as planned. We are not late. Understand that when you raise your vibrations, when you stand as Pillars of Light, as sources of just love, you speed up the process.
Imagine if we had to be totally dependent on your energy; the process would never happen. How do we plan? There is a deadline, on this date, whatever energy the planet is, it will happen. When we tell you that you delay the process, it means that you step back on the timeline and increase the time left for this deadline. When you emanate Light, when you vibrate high, you accelerate this same timeline and move closer to the deadline.
These deadlines that we put in, are not so close to the current moment. Because we know how fluctuating your energy is. Anything throws you off balance; it doesn't take much. Of course, the vast majority here will simply say that the environment unbalances them. No, I'm not going to deny that the medium doesn't get out of balance, but that statement is used enough and you know it's not the truth. So I say to you this: if the environment interferes with your energy, shield yourself, create armor, create walls around you and that energy in the environment will no longer affect your energy.
If people just walk in a different way than you would like, just stop watching their walk, pay attention to yours. It is your walk that is at stake, not the other's. Many times you get out of balance, you get off that lighted path, by looking to the side. The road is always straight ahead, but you are in the habit of looking to the side. And when they look to the side, a lot of things stand out, especially everything that you, in your judgment, think is wrong. So you stop your walk and find a way to say something, move, bring information, to change that energy that you understood was wrong; thus forgetting about your walk.
It's as if you were driving a car on that road and when you see something that you don't like, you stop the vehicle, jump in and go there to put your opinion; put what you understand; put what you think is right. Then I ask you: Who are you to think you're always right? Who are you to think you can maneuver others? Who are you, who thinks everyone has to follow exactly what you want? This is ego, it's ego showing off, and becoming, making you the one who always wants everything your way, no matter if what you think is right or wrong.
So I would like once again to ask each of you: Get in your cars and continue on that road without looking to the side. The walk is individual, there is no one beside you in the passenger seat. You are alone. This car represents your walk; where sometimes you are driving at a low speed, sometimes you are driving at a high speed and sometimes you walk backwards, but the walk is yours. So why bother with someone else's walk?
If the other is wrong, he will reap the fruit of his mistakes. If the other got it wrong, he has to look for the truth. And if he goes on without admitting that he is wrong, he will reap the rewards of it too. So look, each one of you, at your walks, forget what is around you, forget the other's walk. At this time it is more than important that you pay attention to your vibrations, as everything is extremely accelerated, the imbalances come very strong. Because the amount of energy that arrives is immense and it accelerates everything it encounters, whether positive or negative.
So I ask each of you again: Pay attention to your own walks; don't look to the side; don't want to change the world; don't want to change people, they are what they are. And if, at this stage of events, they haven't learned yet, they will also reap the result of their slowness, their negligence, their letting go of the teachings. Don't worry about others anymore. At this point, the walk has to be looked forward, not sideways.
Think about it: on this road, a road that is leading to the Fifth Dimension, the closer you get to the final point, the more this road lights up. And the more you light up this road, this Light also reverberates in the Whole. And that's how you help those who are still back there, the stragglers, or those who didn't understand anything, or those who don't want to understand, or those who don't feel like doing anything.
It's not you lowering your vibrations, unbalancing yourself that will help anyone. On the contrary, when you get out of balance, that car goes backwards. And this backward walk takes Light from the Whole. Everything is proportional; if you generate Light, you reverberate to the Whole. If you don't generate Light, you tear the Light from All. So, let's each worry about his own journey,? Forget about others. It's no longer the time to try to pull anyone by the hand. Everyone has been warned enough. And I guarantee to each one of you that those out there who are supposed to need help, we are looking out for them and they will have the help if they ask, but we don't want you to lose your balance because of anyone anymore.
Understand this. If each one who was able to get there in front of that road, continue following it, I will repeat, the Light on the planet increases more and more. And those people receive this Light. Now if you stop and engage with these people, you take the Light off the planet, because you go back to their energy, you've connected with their energy. Do you realize this? That when you stop the car, supposedly to help those who are not knowing what to do, you connect with that energy of doubt, fear, rest; it doesn't matter, you connect with it. And I guarantee it's not high vibrating energy, and automatically you get back on the road. I would like you to think a lot about this.
The time is now for isolation. Many will think this is being selfish. No, it's not. Because the time is different now. Do you want to help the brothers behind? Emanate Light, that's what you have to do. Don't talk, don't take anyone by the hand, everyone has to find their way. Understand this. The time has come for those who like everything easy to turn around. As long as you stop the car, get out, and go there to help, they will never change because they know they will always have help. You are not helping them, you are forcing them to always remain the same, not looking for anything, doing nothing, without modifying, because you know that someone on the road will always stop and help them.
If you continue to think that this is being selfish, each one understands how he wants to, but the time is to look at each one's path. So once again I'm going to quote, don't get attached to dates, because everything effectively always depends on the vibration of the planet. And I guarantee you, you haven't been doing much to raise the vibration of this planet. Few are concerned about this, few are on that road walking forward and emanating Light, few. The vast majority are more concerned about getting out of the car and helping, supposedly thinking they are really helping, than worrying about walking forward and emanating Light.
So I would like you all to think, what energy are you emanating to this planet right now? What quantum energy are each of you emanating into the planet? What kind of energy are you emanating to the planet? Are you following the teachings or do you forget everything all the time? Do this self-analysis. It is no longer possible to bring anyone by the hand. Things are said over and over, said over and over again, exhaustively. If people don't want to understand, it's not up to you to open their heads and put the information in there. It's up to them to want to learn, it's up to them to want to evolve, it's up to them to want to enter that road at a good speed and move forward; or staying where they are is also a choice.
So, I ask each one of you who is on that road, and that you are aware that you are ahead, don't stop to save anyone, your role now is to go forward. Because with every bit of the road that you walk forward, you amplify the Light on the planet, and it is this Light that will make people change, not you. A human does not change another human. What modifies is the Light, it is the choice, it is the will of that human; not you.
So think hard. What are you reverberating today? The car on that road going straight ahead or do you think it's better to stop and try to change people? I'll end by saying just one thing: Those who need help don't ask another brother, they ask us. This phrase has been said here, I can even say, that it has reached thousands of times. How many learned, how many do it? Very few. They have a problem and ask each other for everything.
So realize that you are not going to change these people, they are what they are, they don't want to change. So follow your walk. Do you want to help them? Very well, continue on the walk emanating Light, because the Light will transform you. Do that and you will see, how much you will be helping the planet and the process, and indirectly to all these people. The walk is lonely, the walk is individual, you can't give anyone a hand.
Translation by Google.
Image Unknown
Angels and Light Therapies
Vania Rodrigues
Source
© 2021 crystalwind.ca. All rights reserved.
---
CrystalWind.ca is free to access and use.
Please support us with a small gift of $11.11 or $22.22 or $33.33.
Spirit Animal Totem Of The Day!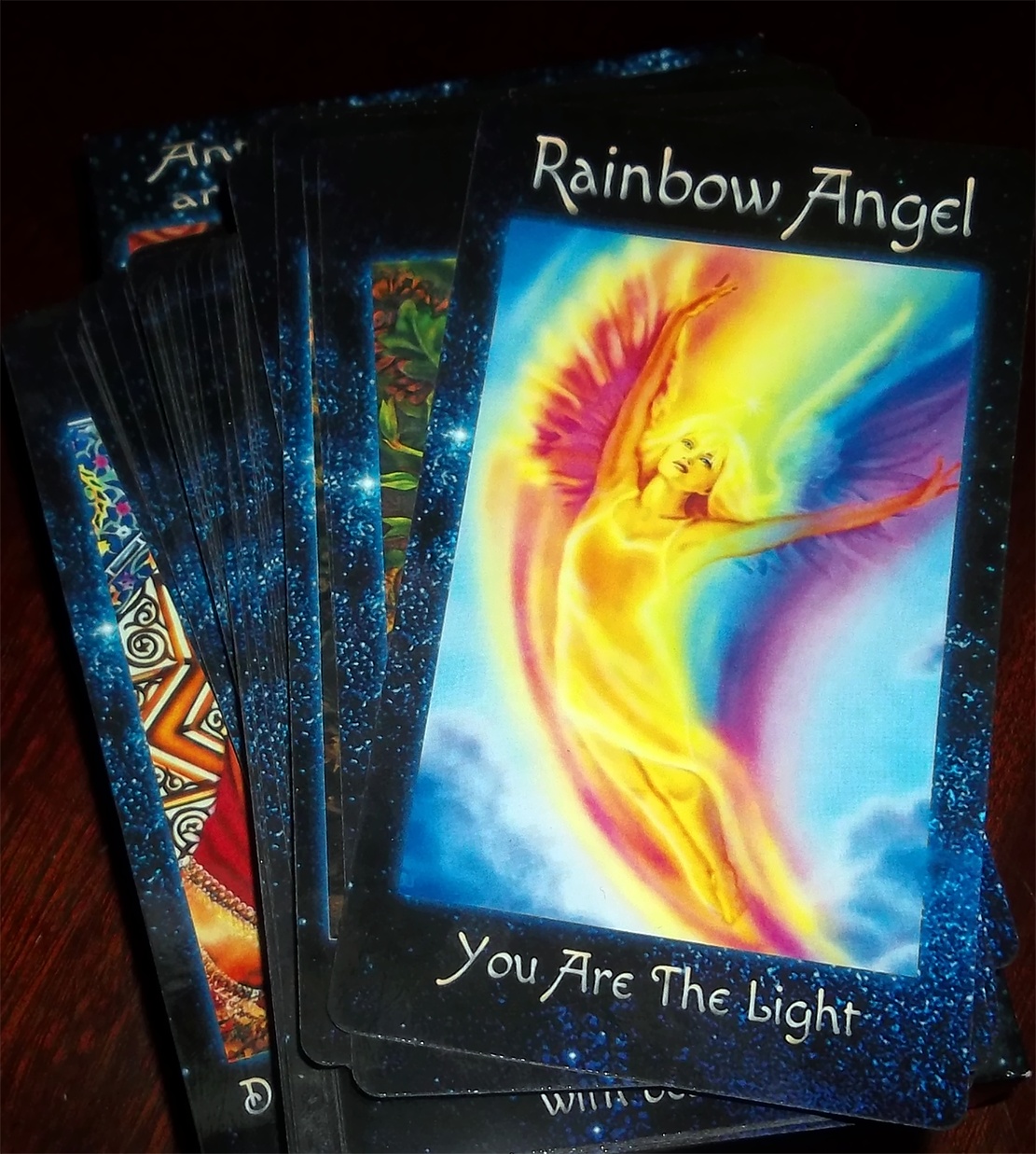 The Crystal Wind Oracle
Myth & Magic Card Deck!
Details Here!
NEW Expanded
Printed & Boxed!
Now with 58 cards!
Lightworkers Will Change the World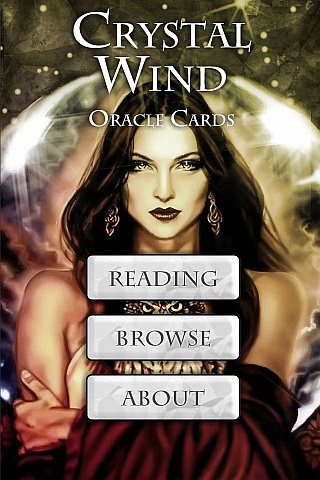 Cut Through The Illusions!
Who is Online Now
We have 782 guests and no members online